Check Out This One-Off Mercedes Unimog
A Mercedes-Benz Unimog may be pretty common in Europe, but they're rarely if ever seen in the US, so Bring a Trailers listing for a customised Unimog is pretty unique. You could be the only kid on the block—and perhaps even in your state—to own one of these utility vehicles.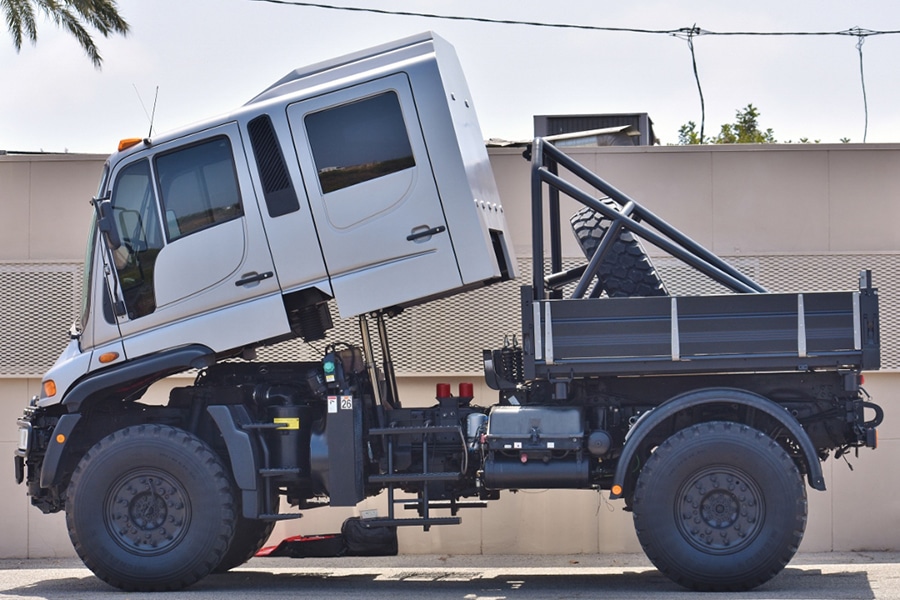 Unimog is actually a range of all-wheel drive, multi-purpose, medium-sized trucks produced by Daimler and sold under the Mercedes-Benz umbrella. "Unimog" is an acronym for the German "Universal Motor Gerat" (Gerat being German for device or machine). The first Unimogs were produced in the late 1940s in post-WWII Germany and were meant for use in agriculture.
The first model was designed by Albert Friedrich and Heinrich Robler. It featured rear-wheel drive and switchable front-wheel drive and had equal-sized wheels so that it could be driven at higher speeds than tractors could be. Because of their high ground clearance and flexible frame, the Unimogs became popular for off-road functions, being picked up by militaries, firefighters, expedition campers and even competitors in off-road and rally races.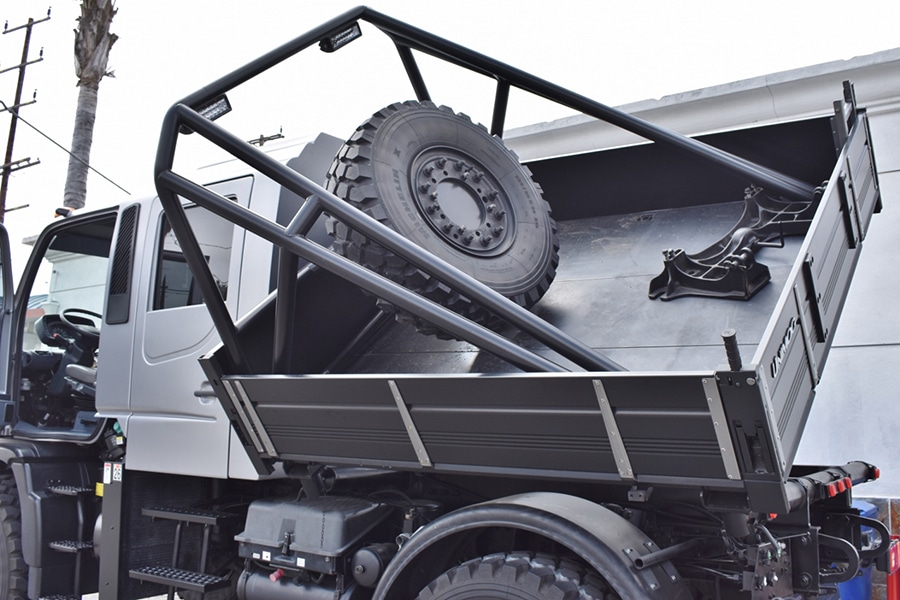 The Unimog being offered by Bring a Trailer features a few modifications. For starters, its cab was extended from the original single cab to a crew cab with a Plastisol cab in 2015. It also has a three-way tilting bed and a central tire inflation system. A custom rollover bar was added as well. The Unimog is powered by a 6.4L turbodiesel inline-six that is mated to an eight-speed pre-selector manual transmission with a selectable transfer case and portal axles.
The engine produces 260 horsepower with 700 lb-ft of torque. Access to the engine is made possible by a hydraulic actuator system, which lifts the cab and tilts it to the right, left, or the rear. The interior is in excellent shape and the odometer shows approximately 18k miles.