Virgil Abloh's Mercedes-Benz G-Class Takes a Design U-Turn
Off-White founder and Louis Vuitton artistic director Virgil Abloh has partnered with Mercedes-Benz for an art project on four wheels that explores ways of disrupting our ideas about luxury.
Project Geländewagen sees Abloh and Mercedes-Benz Chief Design Officer Gorden Wagener deconstruct a Mercedes-Benz G-Class and add a few racing features.
You'll also like:
2021 Ford Bronco Midnite Edition is Sleek AF
WALD Gives the Jimny the Black Bison Edition Treatment
Lucid Air is the Electric Beauty Here to Topple Tesla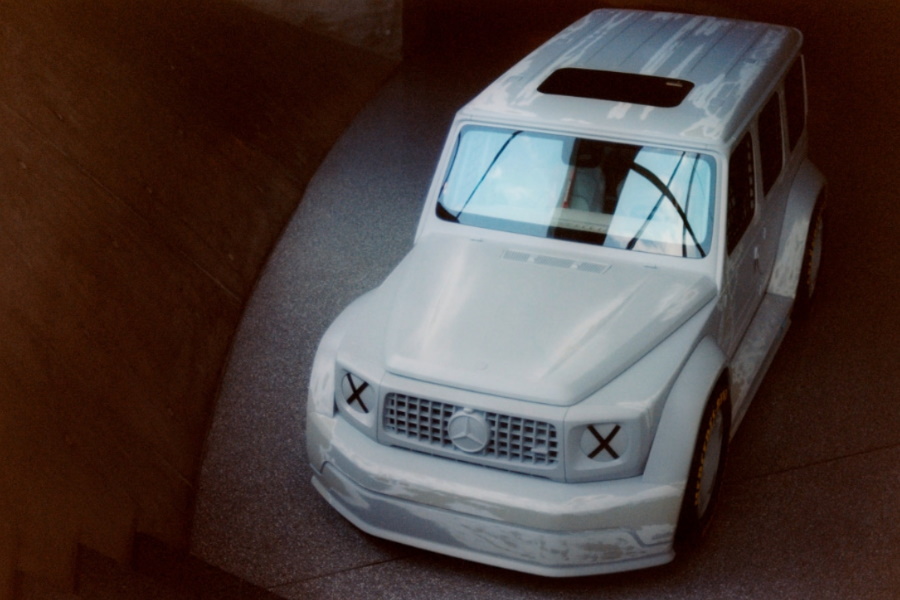 The exterior of this unique ride is as clean as possible. The indicators, outside mirrors and bumper bar have been removed, and the body is widened and lowered—for increased sportiness. The paintwork is partially sanded by hand, and the welds are exposed as key design motifs. The final design lays construction methods bare and celebrates the vehicle's imperfections.
The racing inspiration becomes clear when you focus on the interior. SUVs are typically defined by their abundance of features; this G-Class has been stripped right back, and the safety frame becomes its central motif. The dashboard is removed and replaced with a clean, reduced version placing focus on an analogue speedometer and fuel gauges, reminiscent of those found in classic cars.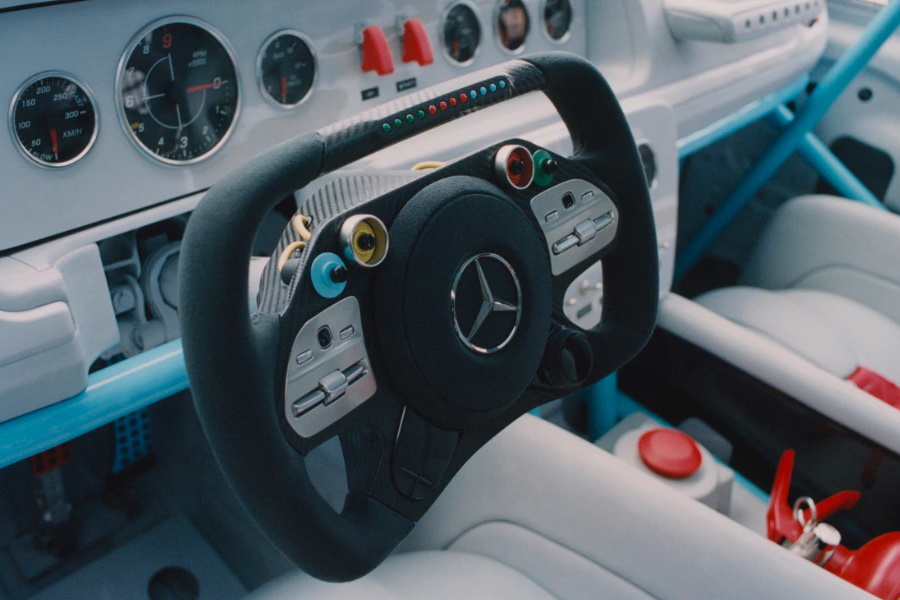 This contrasts with the steering wheel and seats, which are more akin to those found in a Formula 1. Safety features and key racing elements, such as the safety frame or the five-point seat belts are highlighted in baby blue and bright red tones. These strong accents contrast against the bare interior.
Virgil Abloh and Wagener's design was inspired by their first-hand experiences behind the wheel of the G-Class, where they identified opportunities for maximising its Mercedes attitude. Together they aimed to make the viewer look at a Mercedes-Benz with a fresh perspective, one that sees a luxury vehicle as something raw and natural.
"My ultimate goal in this project with Mercedes-Benz is inspiring young artists, engineers, designers to question the status quo, in addition to experimenting with my own design abilities," said Abloh. "For me, it's all about providing opportunities for those coming after me and giving this next generation a foundation for success."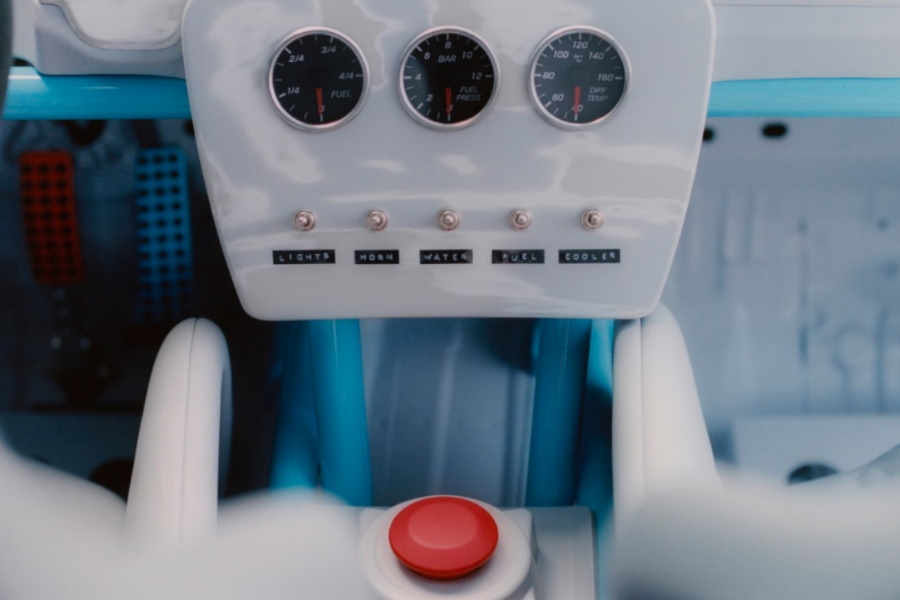 Through Project Geländewagen, Mercedes Benz is uniting fashion, art and automotive, chasing new luxury designs that anticipate and possibly set future trends. A replica of the Virgil Abloh/Gorden Wagener Mercedes G-Class will be auctioned with all proceeds going to a charity that supports international creative communities. Advanced bidding is now open.
You'll also like:
2021 Ford Bronco Midnite Edition is Sleek AF
WALD Gives the Jimny the Black Bison Edition Treatment
Hennessey Shoots for the Record with 1,817HP 2021 Venom F5