We See Red: Classic Cars 1971 Land Rover Series IIA SUV
Because a 1971 Land Rover Series IIA SUV doesn't already stand out, Classic Cars painted theirs fire engine red (technically poppy red, but the rig seriously looks like it could pull up at a fire and fit right in next to the rest of the engines). She may already be a classic in terms of years, but a recent frame-off, nut and bolt restoration has modernized this Land Rover—a project that would be incredibly expensive to pull off if it hadn't already been done.
The Land Rover's 2.25-litre engine was completely rebuilt, with a new Weber carburettor being added as well as an updated alternator, new water and fuel pumps, and new ignition components. It was outfitted with new dual fuel tanks and a new radiator. Transmission, front and rear differentials, and transfer case were all rebuilt, as were the steering linkage and box.
A new pitman arm was added and the suspension system—shocks, bushings, and springs—are all new. The wiring system is new, new weather stripping, new hardware throughout—there's enough new on this Land Rover that you can almost argue that it shouldn't be considered a "classic" at all.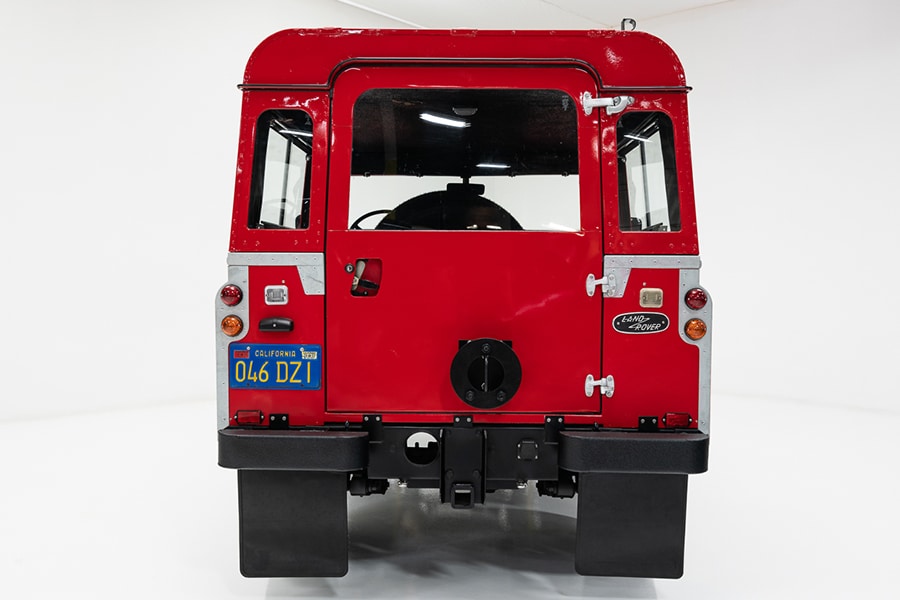 The interior of the Land Rover received similar treatment with a highly detailed interior and soft components. With all the work that was done to finish up this beauty, the price should be a lot higher than the USD$59,900 that is being asked.