Classic Youngtimers Mercedes-Benz X 350d 'Black Edition'
Mercedes-Benz delved briefly into the truck world, but after only a few years, the luxury automaker ended production of their X-Class luxury pickup truck in 2020. But just because those trucks aren't being made anymore doesn't mean they're not still making a splash. Classic Youngtimers recently transformed the Mercedes-Benz X 350D into a six-wheeled behemoth that is garnering a lot of attention.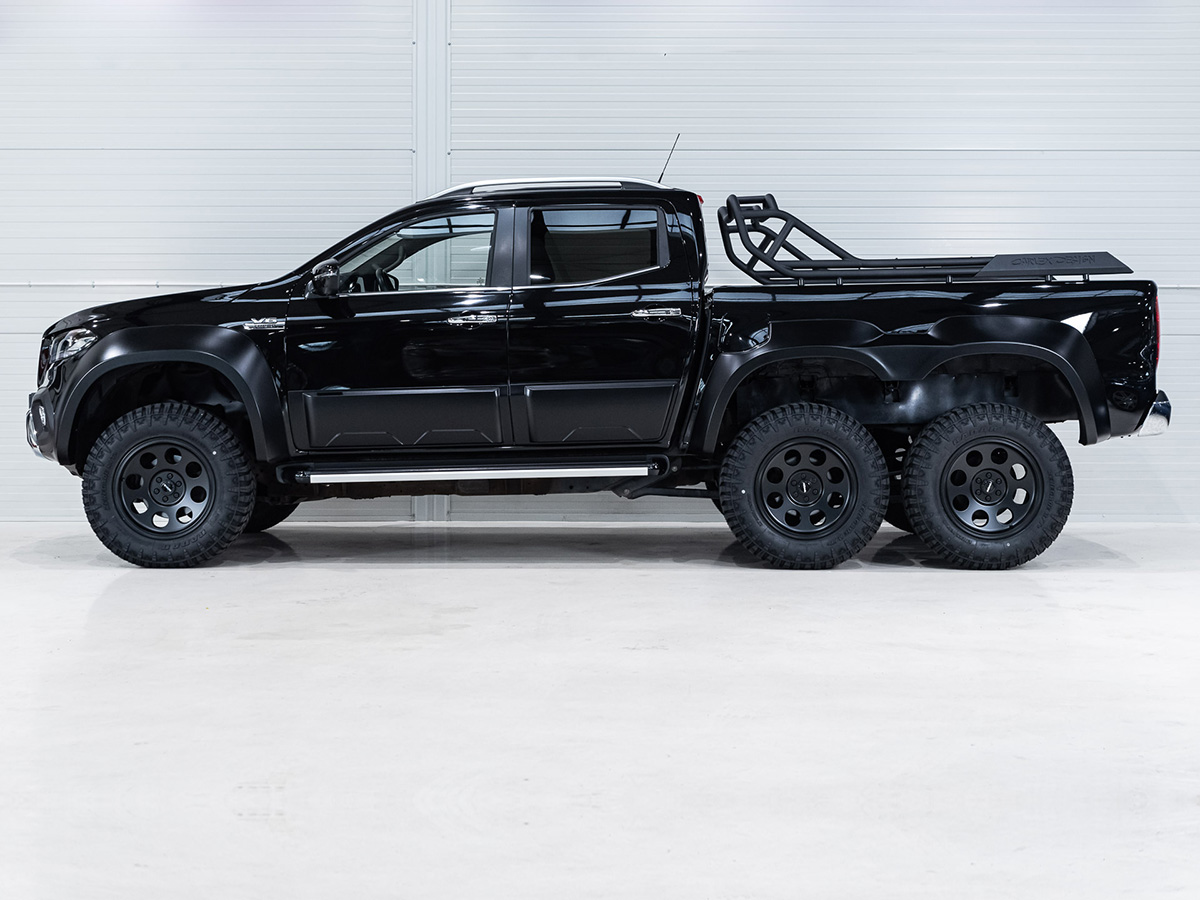 With the vision of creating the "most brutal Mercedes commercial vehicle ever," Classic Youngtimers turned their eyes toward Mercedes' G63 AMG 6×6 for inspiration. To accomplish the build, the garage had to first create a custom subframe to add in the third axle. While they were at it, they also lifted the cab by four inches. Custom alloy wheels were shod with off-road tires sporting thick chunks that were then roofed by massive fender flares.
The bed of the truck is festooned in diamond plate and is detachable, as is the custom roll-bar. Inside, Classic Youngtimers maintained the black leather to match the black paint job. Powering the beast is the X-Class engine—a 3.0-litre turbodiesel V6 that offers up 254 horsepower and 406 lb-ft of torque. The engine feeds into a 7-speed automatic transmission.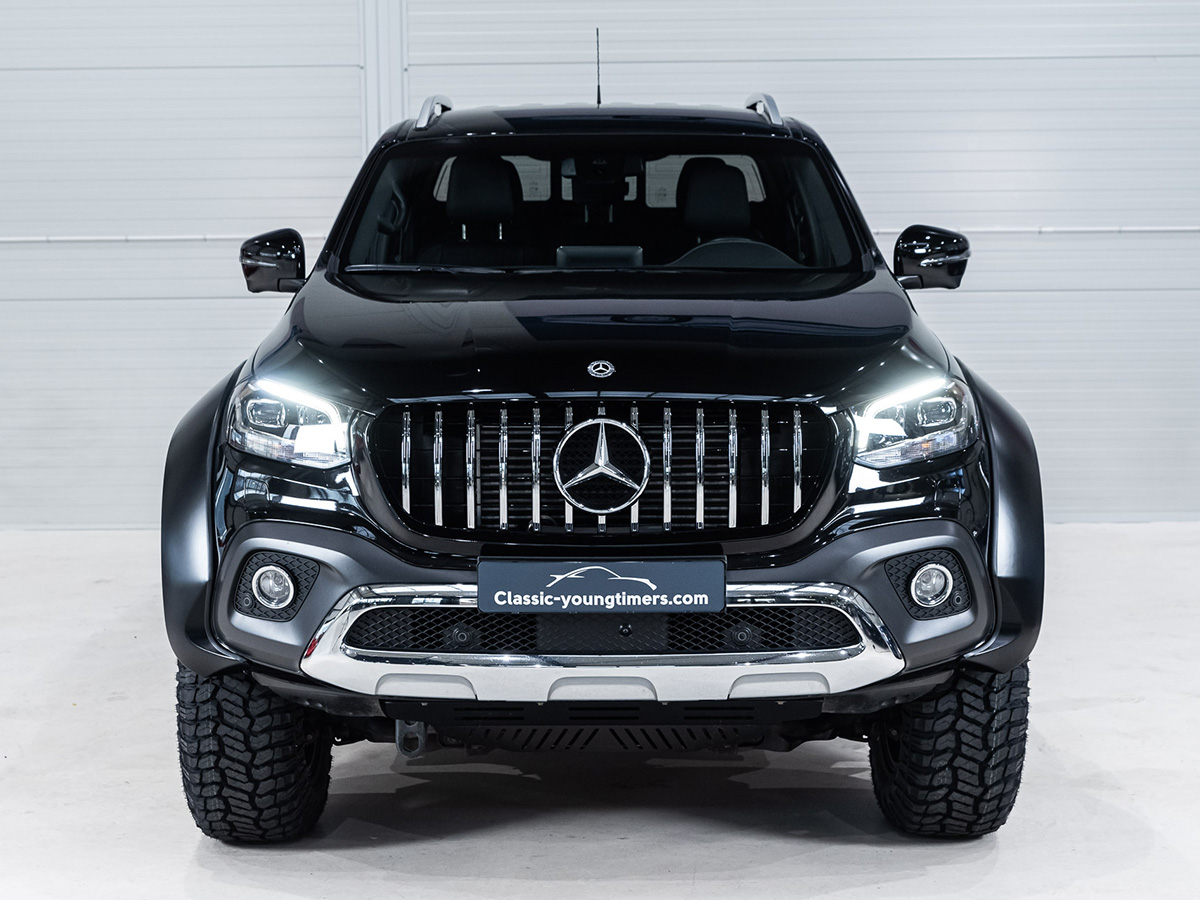 Given that the X-Class truck is already rare, seeing one of these six-wheelers will be even more so—something Classic Youngtimers readily acknowledges. "Fact is that this 6 wheeler Mercedes is even rarer than the G Class 6X6, so the attention is guaranteed. Whether you like it or not. We're pretty sure you do though. Visit Classic Youngtimers Consultancy and you'll know: this Mercedes-Benz is the one and only true star of the 6 wheels show," says the shop. Of course, you can also guarantee that you'll see this new build by purchasing one yourself. It will only cost you $130,000.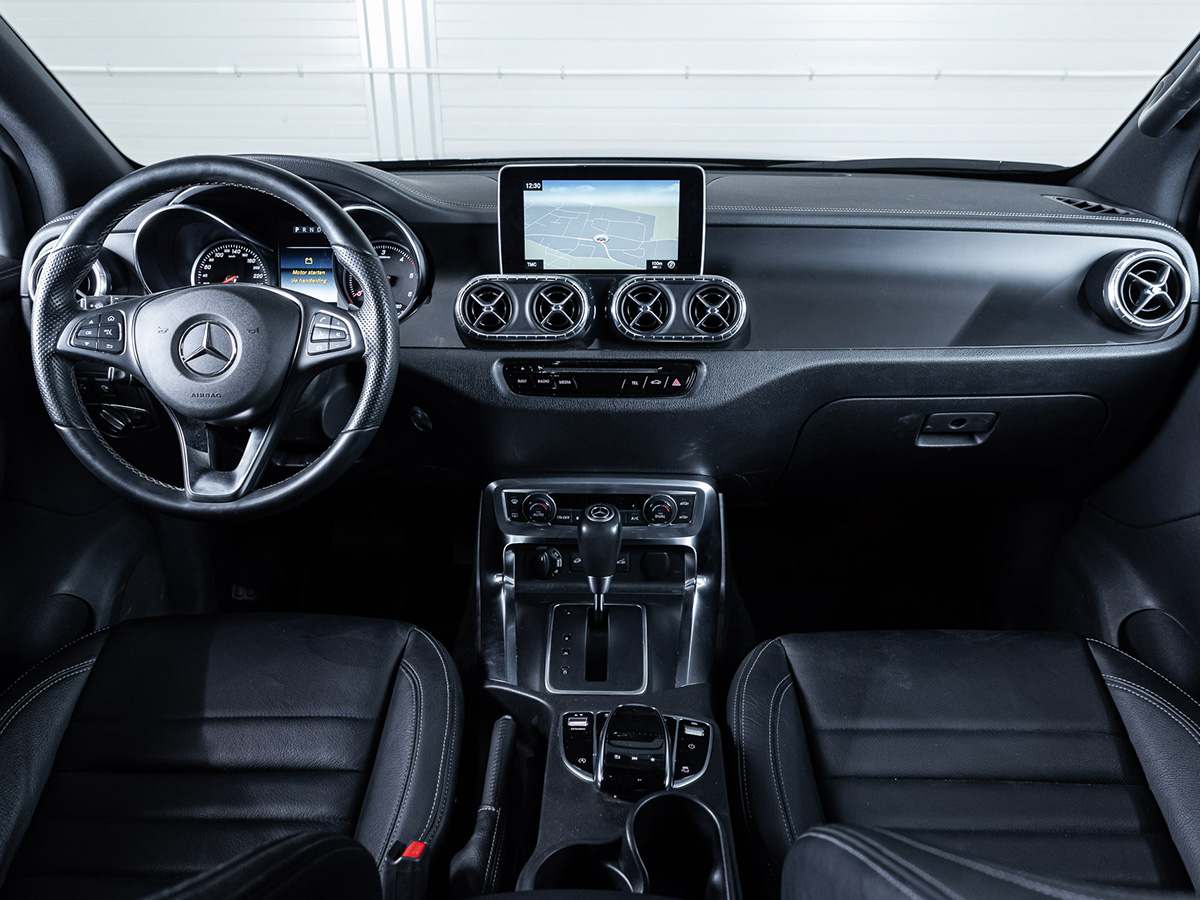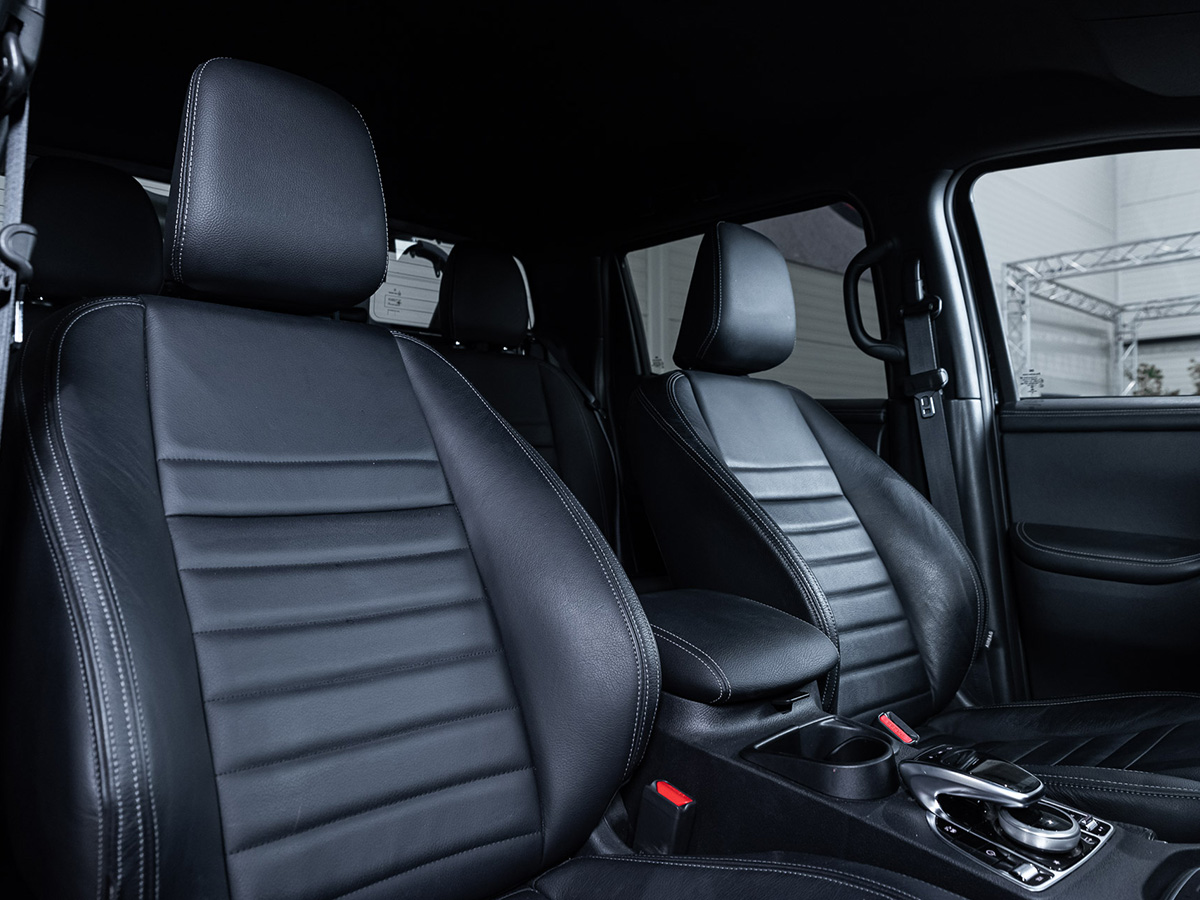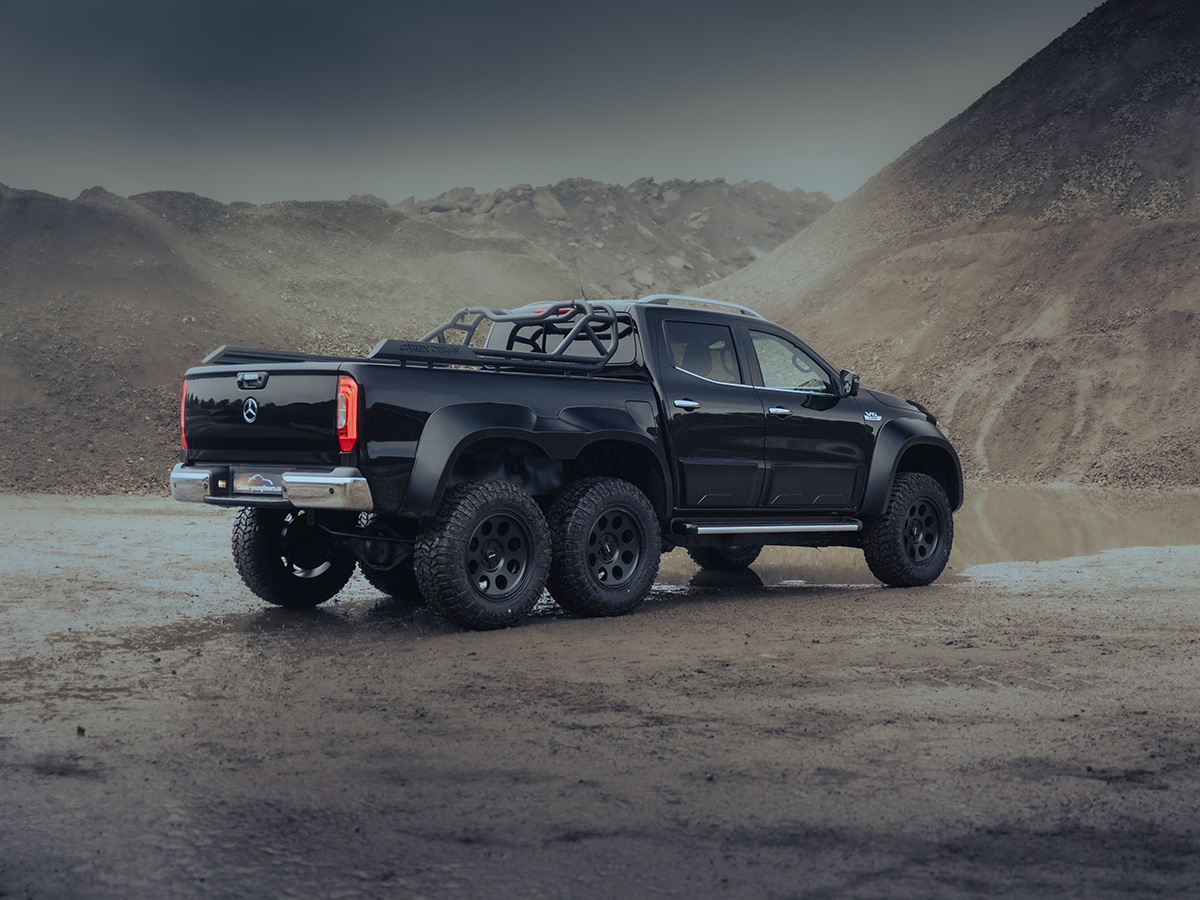 You'll also like:
SOD Rise 4×4 is a Luxury Tiny Home on the Back of a Mercedes-Benz Unimog
Forget the Grille, the BMW iX is a Fine Luxury EV Underneath
Ford Bronco Desert Racer is Baja-Ready V8 Dirt Destroyer