Cranfield's $200k F1 Simulator Gives You the Full Racing Experience
There are a lot of driving simulations out there, but what Cranfield Simulation has just announced isn't your run-of-the-mill arcade game. The UK-based company has created a full-motion F1 Simulator that allows you to experience the full thrill of driving at 200 miles per hour on race track—all from the comfort of your home.
You'll also like:
Aston Martin is Releasing a $100,000 Luxury Racing Simulator
Porsche is Hosting a Forza E-Sports Tournament
Aston Martin V12 Victor is an Incredible One-Off Manual Muscle Car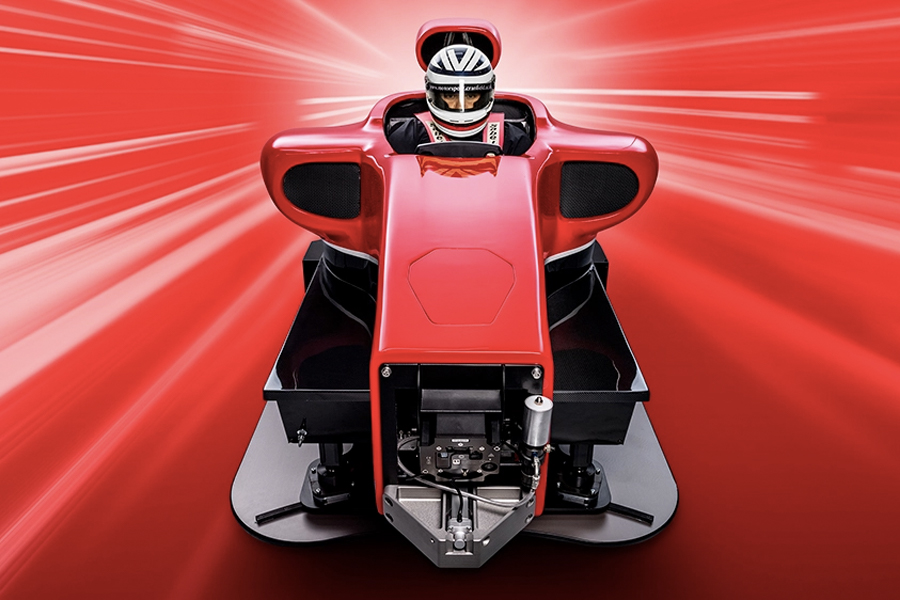 "Most simulators used in motorsport are little more than fairground rides," states Ian Poll, an emeritus professor of aerospace engineering at Cranfield University. "This system, however, uses a variety of carefully tailored inputs to the body's sensory system, and the driver's brain interprets these to be the result of real accelerations being applied to the body. If the brain believes it, simulation becomes reality and the training value is considerably enhanced." To get your brain to believe this is real, the Cranfield racing simulator uses the same tech found in high-grade military simulators that are used to train fighter jet pilots.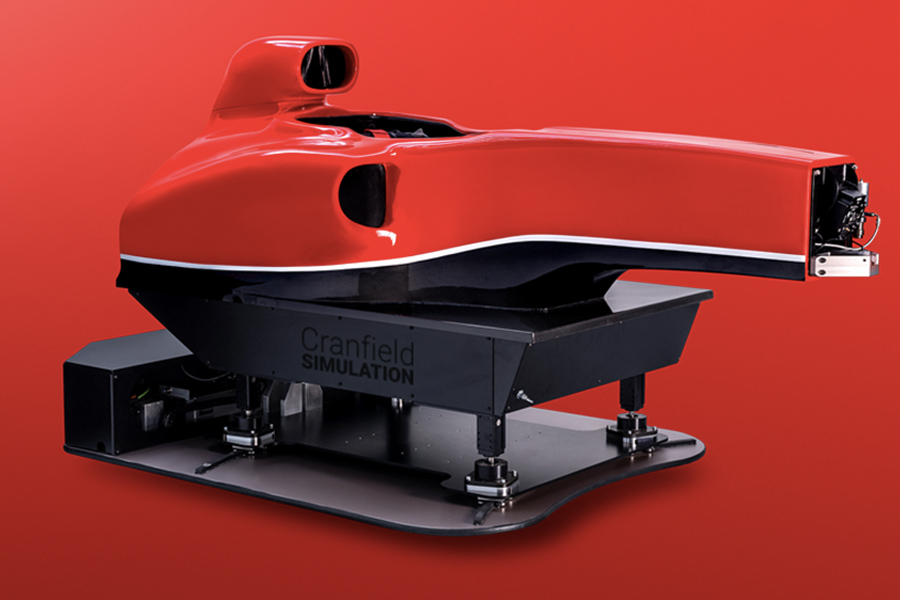 This technology uses pneumatic pressure and airbags to simulate the gravitational forces you would experience while driving, just minus the actual gravity. In turn, that makes the simulation more immersive and more authentic. The system uses four modules of motion technology to add to the realism. These modules operate in 11 degrees of freedom across six axis, so you'll feel as if you're actually driving and not just sitting in front of a screen. It's so real that you'll experience the lateral movements of the vehicle's rear end so that you can get a feel for the rear tires' traction limits. The corners have linear actuators as well to mimic the feel of a suspension experiencing the forces of acceleration, braking, and side-to-side body roll.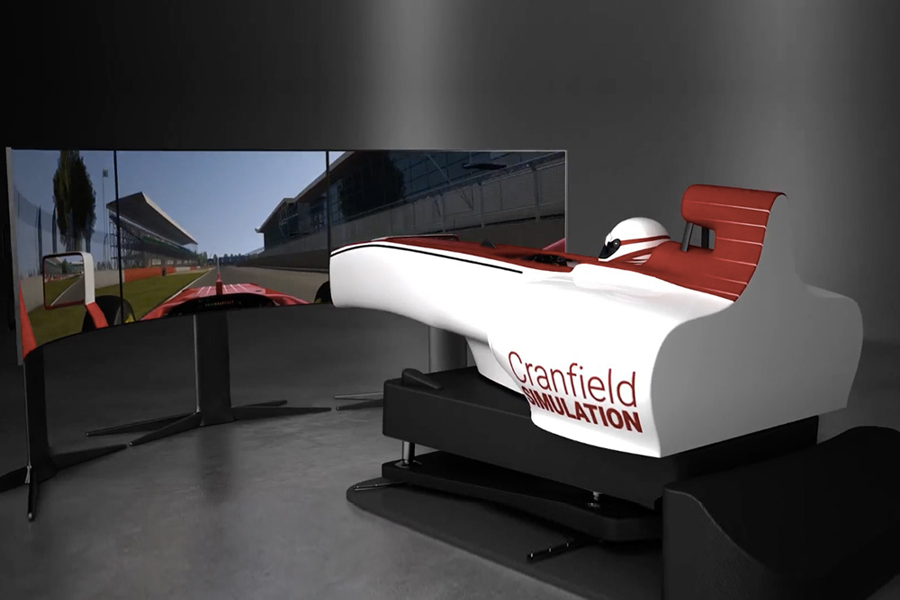 To make it seem even more real, the simulator was designed to mimic the look and feel of a real F1 car—down to the cockpit complete with professional-grade dash setup, steering wheel, and pedals. The only thing missing is the wheels and engine. You can even request customization of your simulator to match your desires. Cranfield even has programs that are specced out for road cars, off-roading, and four-wheel racing. Whatever you desire, you can simulate it—provided you can afford the USD$170,000 (AUD$230,000) price point.
You'll also like:
Aston Martin is Releasing a $100,000 Luxury Racing Simulator
Porsche is Hosting a Forza E-Sports Tournament
Aston Martin V12 Victor is an Incredible One-Off Manual Muscle Car