Police Confiscate Speeding Driver's $600,000 Lamborghini Hours After it was Purchased
A driver in Denmark has pushed the very limits of 'sending it' and sadly, paid the price. According to the Nordjyske newspaper, an unidentified man, believed to be an Iraqi citizen residing in Norway, was clocked in his brand new Lamborghini Huracán doing a ridiculous 147 mph in an 81 mph zone. Naturally, Danish police didn't look too kindly upon the wannabe F1 champ, promptly taking the keys off him. The kicker? He'd only just picked up the new ride earlier that morning.
You'll also like:
MANHART's BMW X6 Competition is a Fat 4.4-Litre Turbo V8 With 730HP
The New Worlds Fastest SUV has Comparatively Tiny Exhaust Tips
Rivian R1T and R1S Could Launch in Australia But Don't Hold Your Breath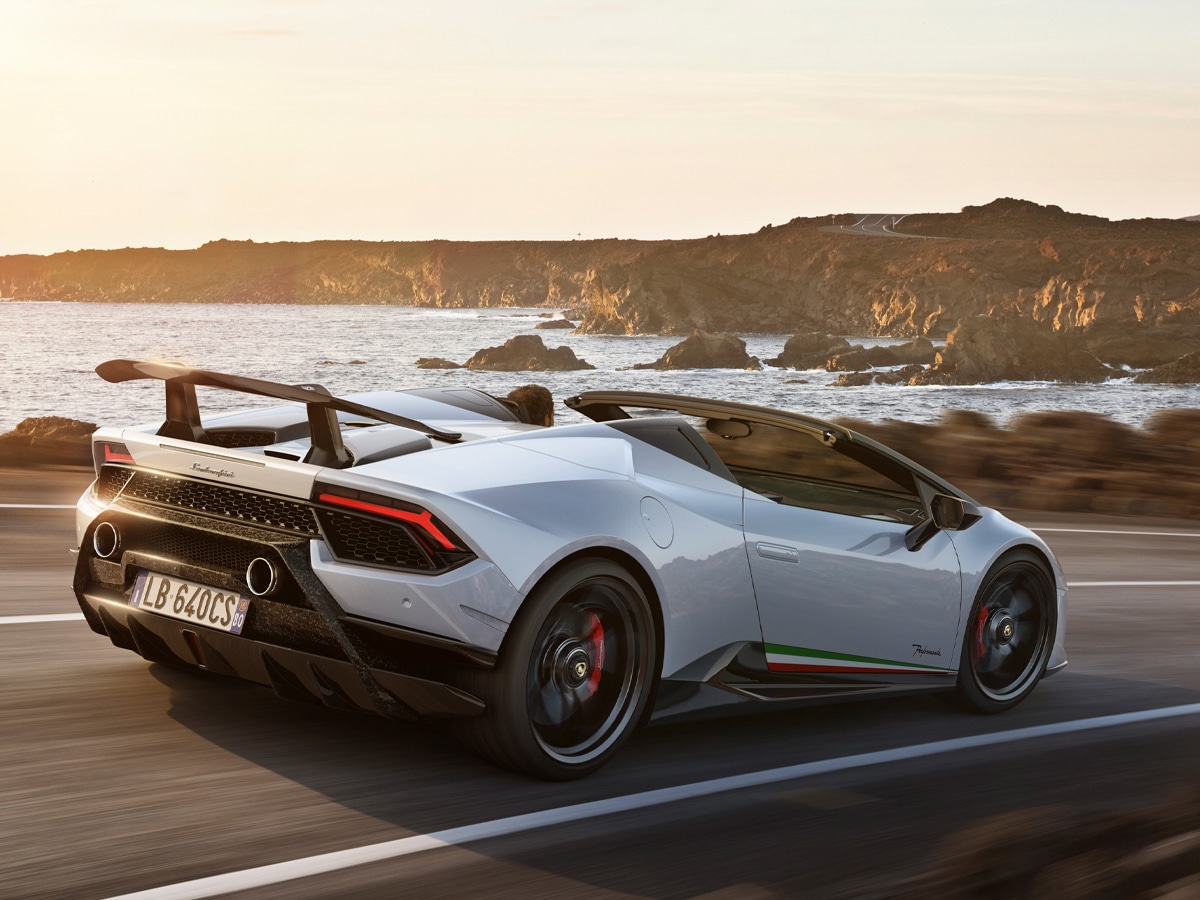 It goes without saying but a car with a top speed of 310 kph and a 0-100 kmh sprint of 3.0 seconds isn't meant to be driven slowly. Designed to tear up the track, the 2020 Lamborghini Huracán is practically a street-legal F1 car, however, it's important to remember the road rules do apply, no matter how much money you have. In this instance, the naturally aspirated V-10 proved to be a little too tempting.
According to Nordjyske, the man had bought the vehicle just hours earlier in Germany for USD$310,000 (AUD$590,000) and was on his way home to Norway. Pushing the envelope a little too much, his escapade ended in confiscation, but it could have been much worse.
Once apprehended, police chose to enforce a new Danish law, that was only brought into effect in March. The legislation allows authorities to confiscate vehicles from "reckless" drivers and sell them at auction, and applies to all roadworthy vehicles, regardless of whether the driver owns the vehicle or not. The legislation distinctly outlines reckless activity as drunk-driving and driving above 124 mph, which is precisely why our Danish hero has lost the keys to his pride and joy.
"It was a little sad for him," Jess Falberg, the on-duty officer, told Nordjyske. "Now the car has been confiscated, and he was a little tired of that."
Tired sounds like a very polite way of saying 'extremely p*ssed off'. Just goes to show, even when they're taking your brand new luxury car off you, those Danes are still ultra polite.
You'll also like:
MANHART's BMW X6 Competition is a Fat 4.4-Litre Turbo V8 With 730HP
The New Worlds Fastest SUV has Comparatively Tiny Exhaust Tips
Rivian R1T and R1S Could Launch in Australia But Don't Hold Your Breath