Dodge Charger Widebody SRT Redeye Almost Hits 800 HP
Special editions are nothing new in the automotive world, so when you hear that Dodge is offering another version of its Charger, you probably won't be surprised. After all, we already have the Hellcat. What will make you sit up and take notice is that this new special edition laughs at the puny 707 horsepower of the 2021 Hellcat.
The Dodge Charger Widebody SRT Redeye adds another 90 horsepower, bringing the total to 797 with an additional 57 lb-ft of torque and a new top speed of 203 miles per hour. What makes this even crazier is that the Charger Hellcat Widebody was already the fastest and most powerful production sedan on the market.
You'll also like:
Ford Mach 1 is Coming to Australia in 2021
WIN: A Restored 1973 International Scout II and $20,000
The Ram 2021 TRX Launch Sold Out in Three Hours, Apparently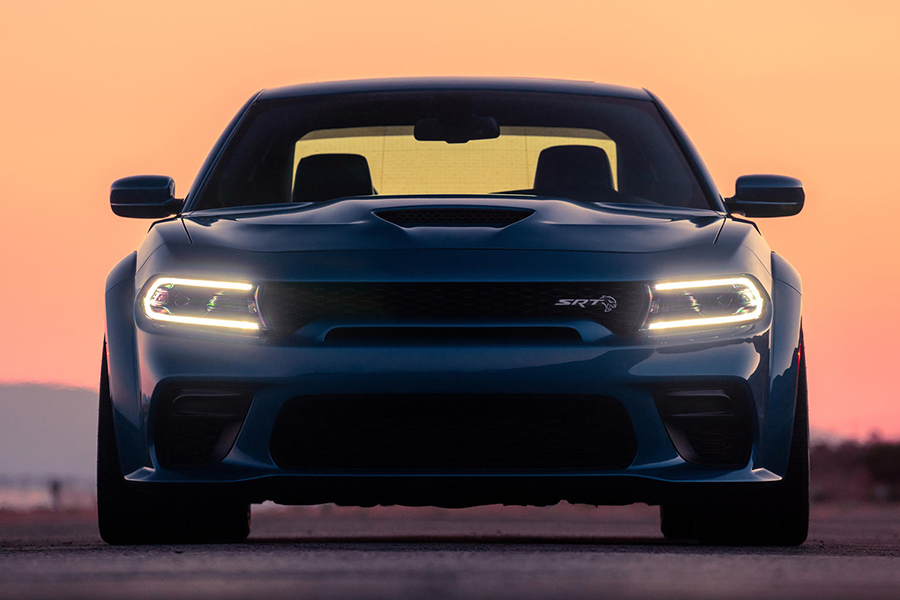 Getting that increased power involved making changes to the 6.2-litre V8. For starters, the engine's 2.4-litre IHI supercharger was replaced by a 2.7-litre version. The redline was also increased, bumping it from 6,200 to 6,500 rpm. That much power needs even more fuel, so Dodge added in another dual-stage fuel pump. The rods and pistons were also strengthened, the valvetrain was boosted, and the oiling capability was improved as well.
All these changes also necessitated a new performance hood. A new grille, with a mail-slot design was added, and the cold-air intake was changed to improve air flow by 18 per cent. And the proof is in the pudding—or in this case, the performance. Aside from the 203 miles per hour top speed, the Redeye can complete the quarter mile in 10.6 seconds at 129 miles per hour, and a 0 to 60 miles per hour completion in the mid-three-second range. The Redeye version funnels all that power into an eight-speed automatic transmission that sports a beefed up torque converter.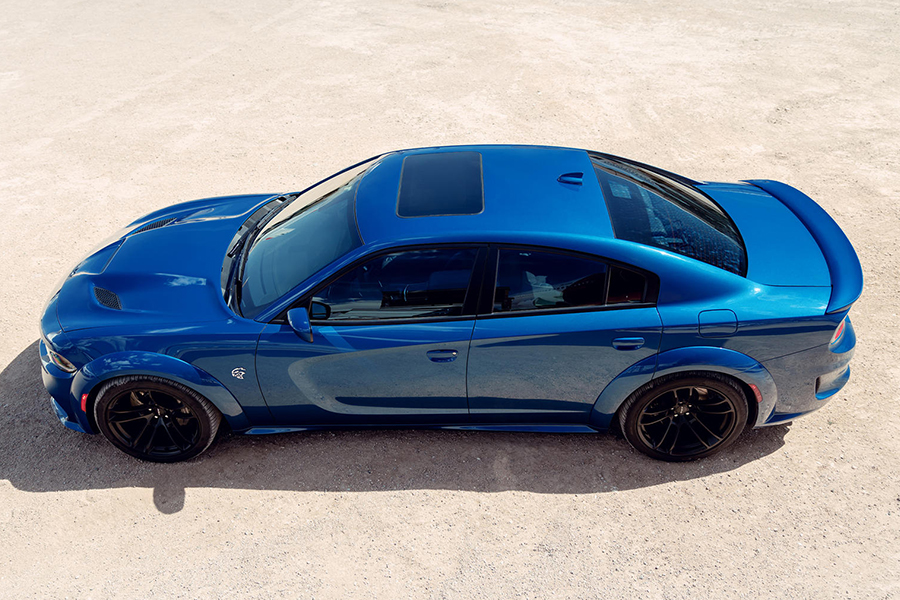 Dodge chief Tim Kuniskis describes the Charger as a "big, comfortable, five-passenger sedan" with plenty of speed and power, but that can also "be your daily driver." What you're going to do with almost 800 horsepower in your daily commute is the real question.
You'll also like:
Ford Mach 1 is Coming to Australia in 2021
WIN: A Restored 1973 International Scout II and $20,000
The Ram 2021 TRX Launch Sold Out in Three Hours, Apparently