EarthCruisers' Dual Cab Expedition Models Cop a Powerful Upgrade
EarthCruisers is taking a new approach to building its off-road expedition vehicles. The new EXP and FX models will feature new powertrains as well as revised interiors.
You'll also like:
2017 Mercedes-Benz Sprinter Makes an Incredible Camper Van
2020 Tiger Moth Camper is a Base Camp for Any Car
Designer Creates a Cybertruck Cyber Camper Concept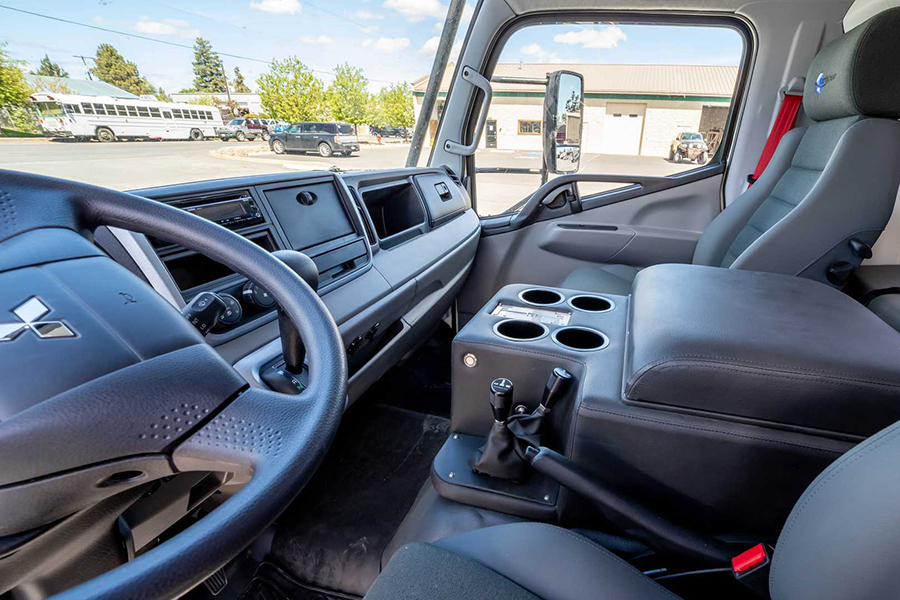 "We have made some significant changes to the Fuso FE gasoline platform, and put it through rigorous testing to ensure we have the most capable, safest product available," EarthCruiser Founder Lance Gillies said. "We made the decision to spec our own drivetrain to give us full control over final drive ratios, transfer case reduction gears, wheel and tire compatibility, locking differentials, and braking systems." The brand also took a keen look at their diesel engines due to the changing emissions standards in many of its markets.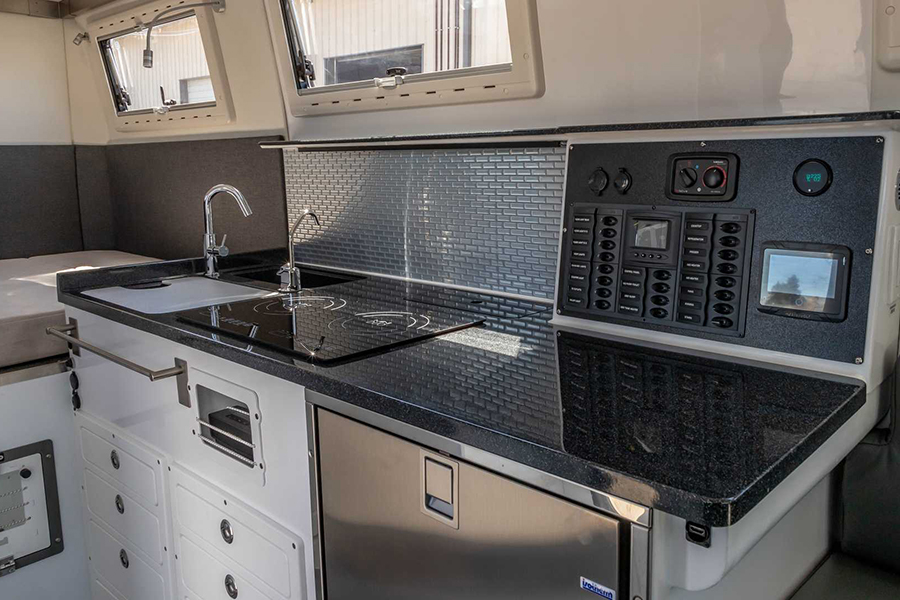 The new powertrain for the EXP and FX models will feature a 6.0-litre V8 engine as well as an Allison transmission. The running gear is in-house designed. For the diesel versions, the EarthCruisers will use a Vortec V8 sourced from GM with 297 horsepower and 361 lb-ft of torque. The diesel will also mate with an Allison transmission and an EarthCruiser designed four-wheel-drive system. The rigs will have a two-speed transfer case, providing power for low-speed four-wheel-drive movement. Slip it into two-wheel-drive, and you'll be able to cruise down the highway. The axles come from Dyna Trac, which attach to 37-inch Toyo tires.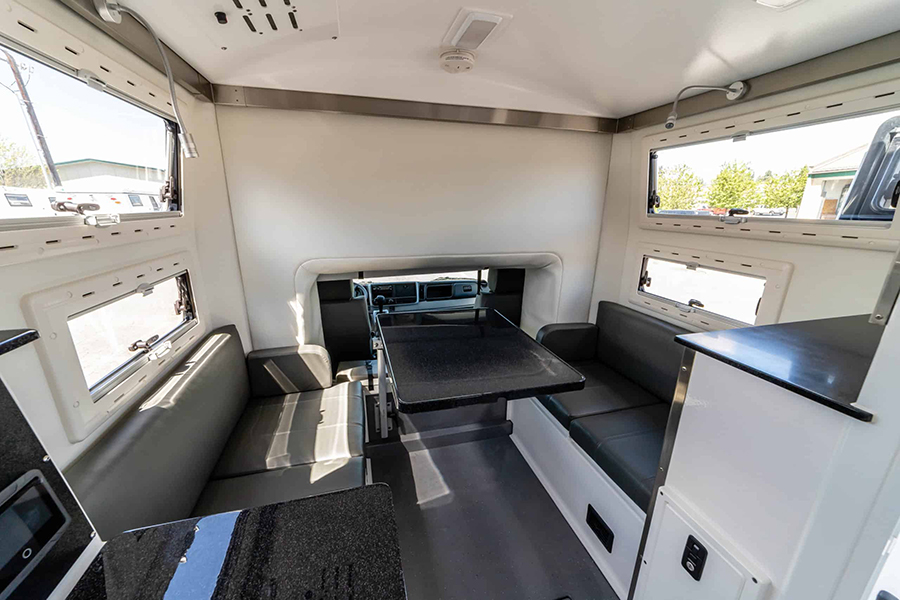 The interiors of the EarthCruisers were changed up as well, starting with the roof, which was slimmed down by 150 pounds, helping to lower the truck's centre of gravity. The living area has more storage space. A slide-out external kitchen was added, and the bathroom has a new entry point that is more ergonomic, and more private. The grey water recycling system is new, and uses three different carbon filters and a UV filter. The EarthCruiser also comes with its own hot water tank and 84 gallons of freshwater storage. The lithium battery provides up to 720 Amp hours of power for when you go off-grid. In total, the rig can sleep five adults, or four adults and two children. EarthCruiser is offering the new 2020 EXP and FX models for a starting price of USD$350,000.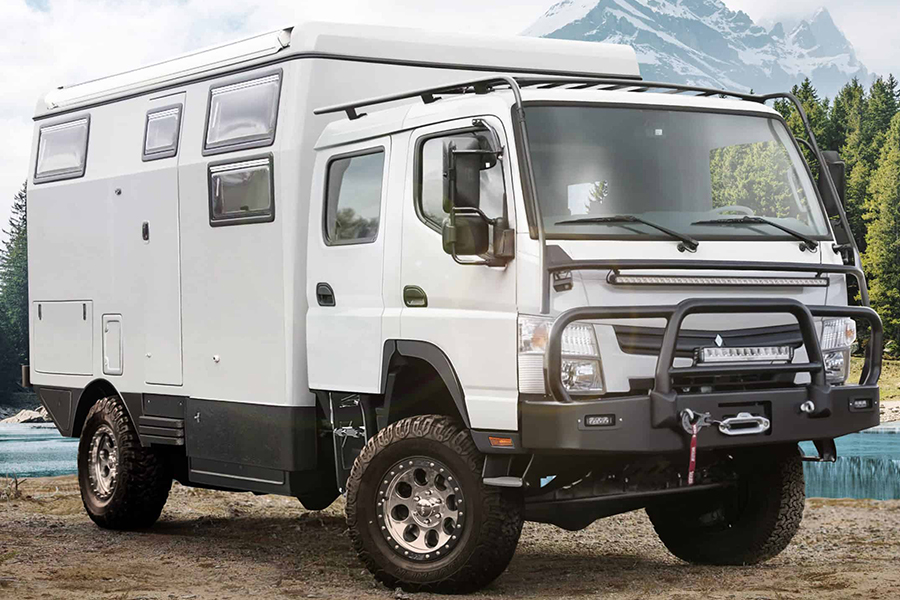 You'll also like:
2017 Mercedes-Benz Sprinter Makes an Incredible Camper Van
2020 Tiger Moth Camper is a Base Camp for Any Car
Designer Creates a Cybertruck Cyber Camper Concept