Earthroamer LTI RV's Mission is All Luxury
Over the course of 21 years, Earthroamer has built more than 250 overland vehicles. Even with that history, the company isn't resting on its laurels. Instead, it's focusing on improvement. Their new LTI model has been designed to "improve upon the LT's mission of providing fully self-contained, luxury off-grid living in a robust overland vehicle." Built out of carbon fiber on a Ford F550 base with marine grade components, the LTI delivers on that mission.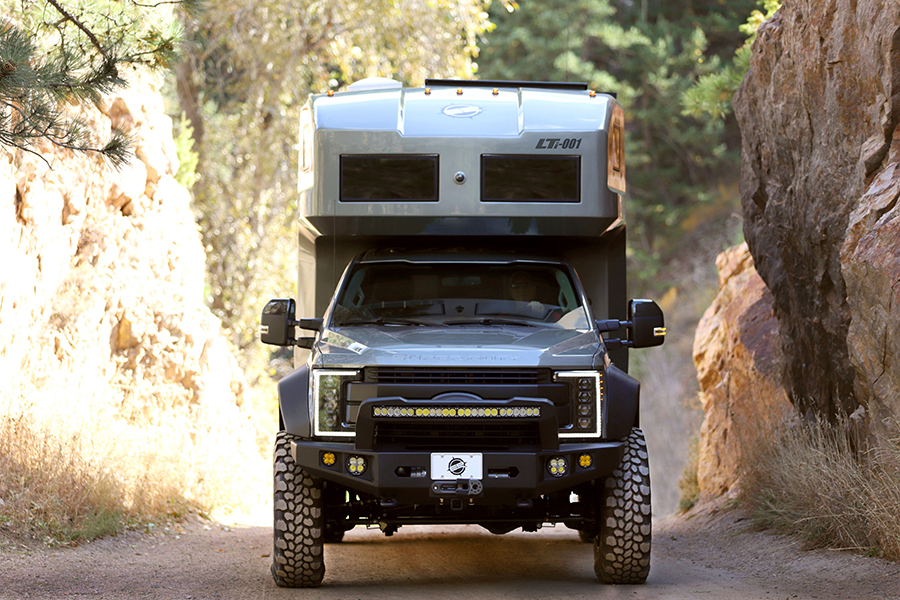 Earthroamer has outfitted the new LTI with plenty of upgrades. Most notably, the monocoque camper body is completely carbon fiber which is created in a unique process of binding two carbon fiber skins to a foam core structure through a vacuum-infusion process. This process creates a stronger and stiffer camper shell that is also lighter, dropping the weight of the rig by more than 1,000 pounds compared to Earthroamer's LTS. Earthroamer also upgraded the electrical system, swapping in an 11kWh lithium battery bank and four 330W solar panels. The electrical uses a new AutoCharge system to automatically turn the truck on to charge the batteries when they are low.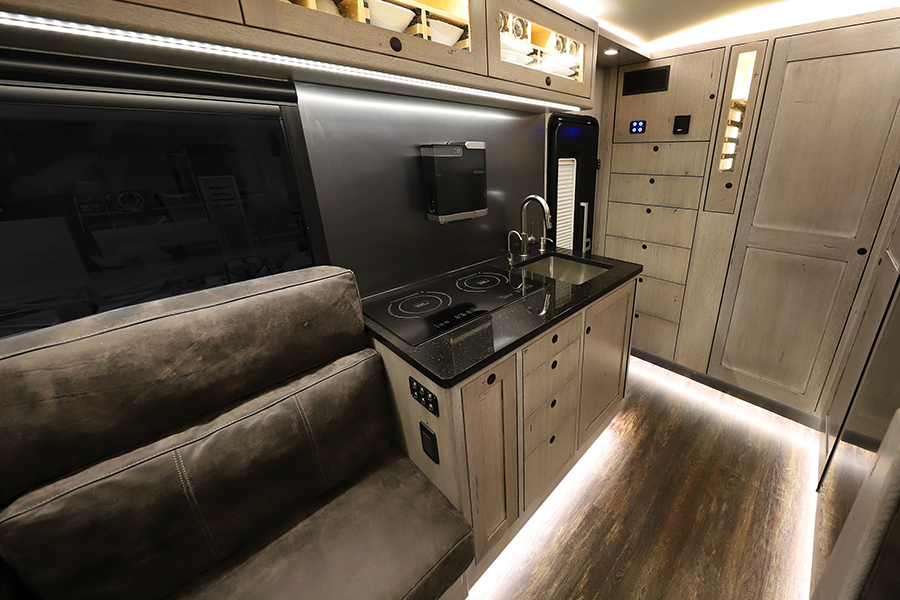 The LTI also features new flush-mount, frameless glass windows that help to eliminate potential leak points. There's also a bigger water system, featuring a 100-gallon freshwater and a 60-gallon gray water tanks. The LTI also gives you more head room, with a two-inch higher ceiling.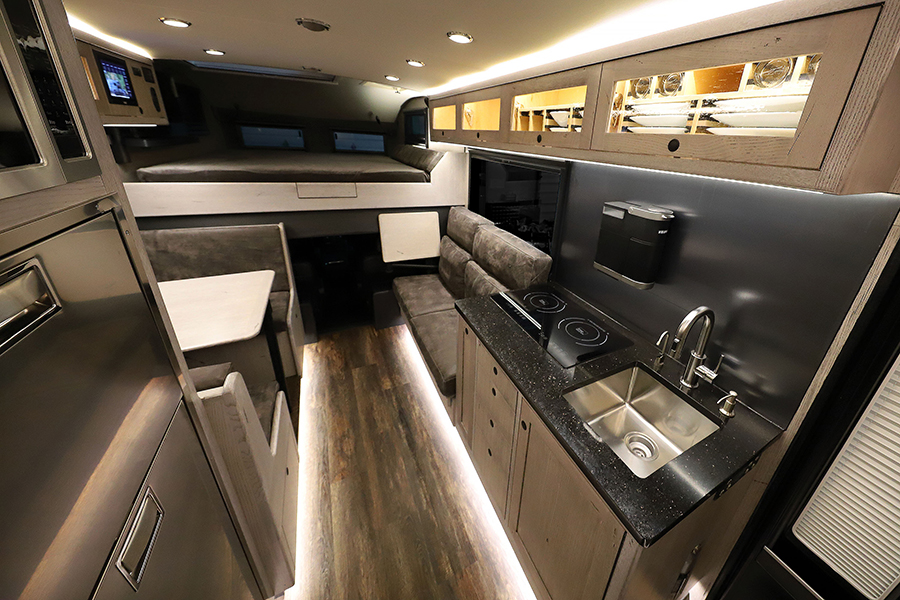 And then there's all the standard features included in the camper, including a cellular router, a GPS tracking system, tire monitoring system, air-ride suspension, and a 95-gallon fuel tank. Plus you get a galley with sink and range, a wet bath with shower, a cab-to-camper pass-through, and heat and AC. All of that plus the F550 Crew Cab, four-wheel drive, and 41-inch tires. You can pick from one of five layouts.
All those features are going to run you a bit. You can expect to pay $600,000 for the LTI.