Elkhart Auction Unveils Rare 1972 Austin Mini Pickup Truck
The Elkhart Collection has been making a lot of headlines lately and considering the over 230 awesome cars that are being auctioned off, that shouldn't be a surprise. One of the more intriguing lots on the block is the cutest pickup truck you'll ever see—a 1972 Austin Mini Pickup.
You'll also like:
The Last Defender from Spectre Is Up for Auction
The BMW 7 Tupac Shakur Was Shot in is Up for Auction
Porsche 911 Auction Nets $1 Million to Battle Coronavirus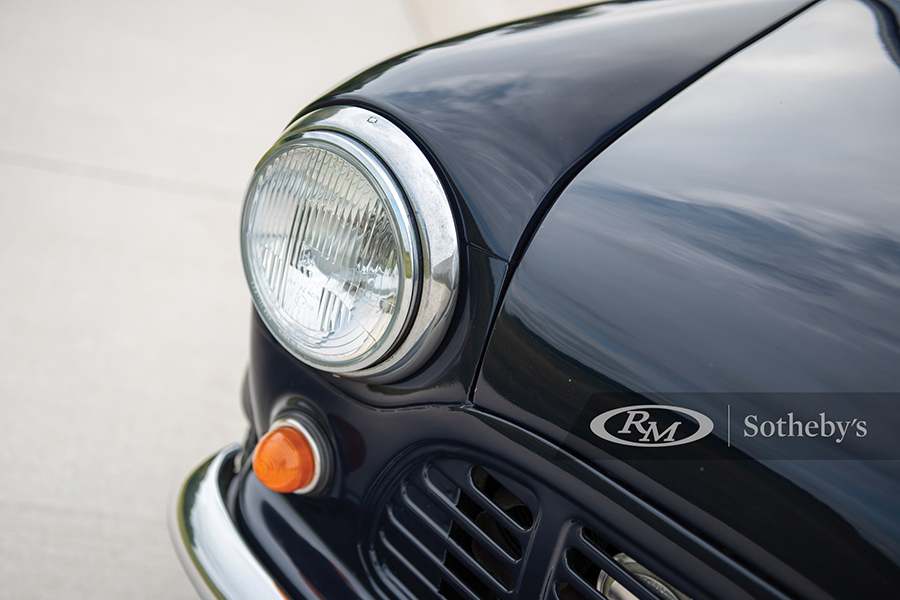 Originally introduced in 1961, the Austin Mini only spawned 58,179 units before production was shut down in 1983. The mini-truck was built on the Mini Van platform but sports an open-top rear cargo area with a tailgate. It measures 11 feet in length and weighs just under 1,500 pounds. It looks small enough to put into your back pocket, but this model has a bit more to offer. The mini pickup comes with its original 1,275-cc four-cylinder engine with dual SU carburettors that produces 69 horsepower and 77 lb-ft of torque. The engine feeds into a four-speed manual gearbox. That amount of power may not sound overly exciting, but remember the size of this pickup truck. It should feel like you're racing a go-cart, which might tempt you to go weaving in and out of traffic, even if you have a full load in the bed.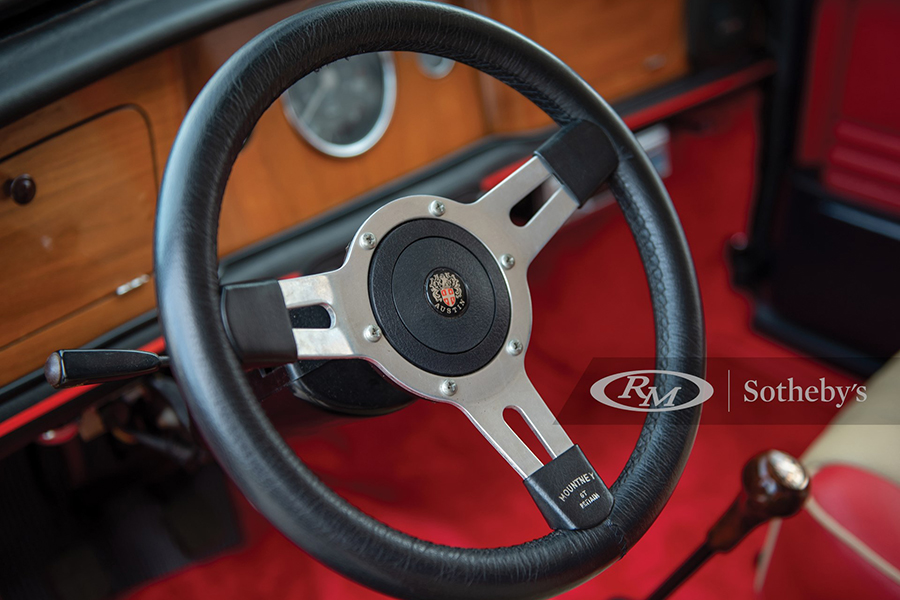 The Elkhart mini pickup has a few mods to note as well, including the cargo bed being covered in wood panels, under which the Pirelli spare tire is stored. The interior is decked out in red carpeting to go along with the leather seats. The steering wheel is a Mountney special, and there's a Clarion radio with CD and Blaupunkt speakers. The 1972 Austin Mini Pickup Truck is being sold without reserve, so you just might be able to pay a price that's as small as the truck itself. This might not be a work truck per se, but it is one novelty that is sure to turn heads and have the ladies proclaiming, "How cute!"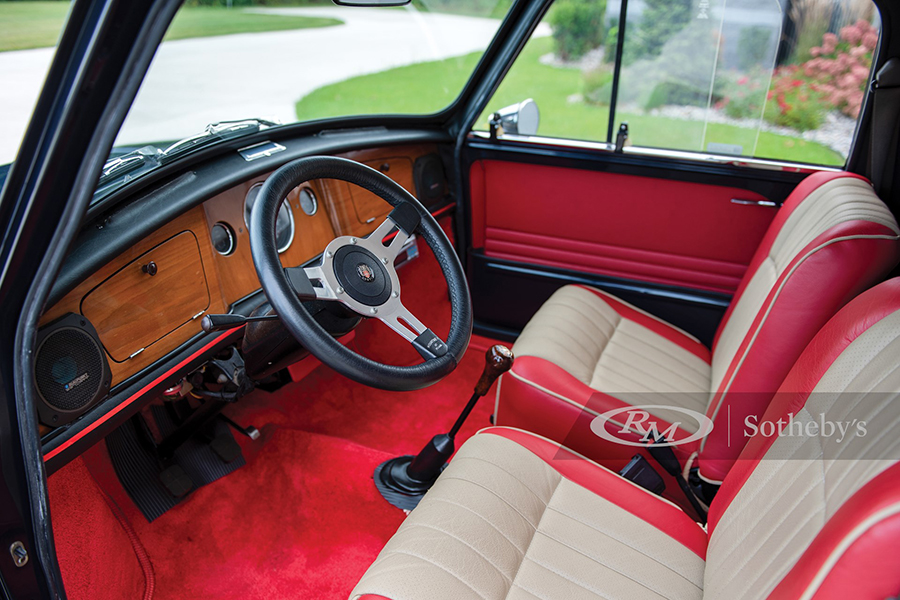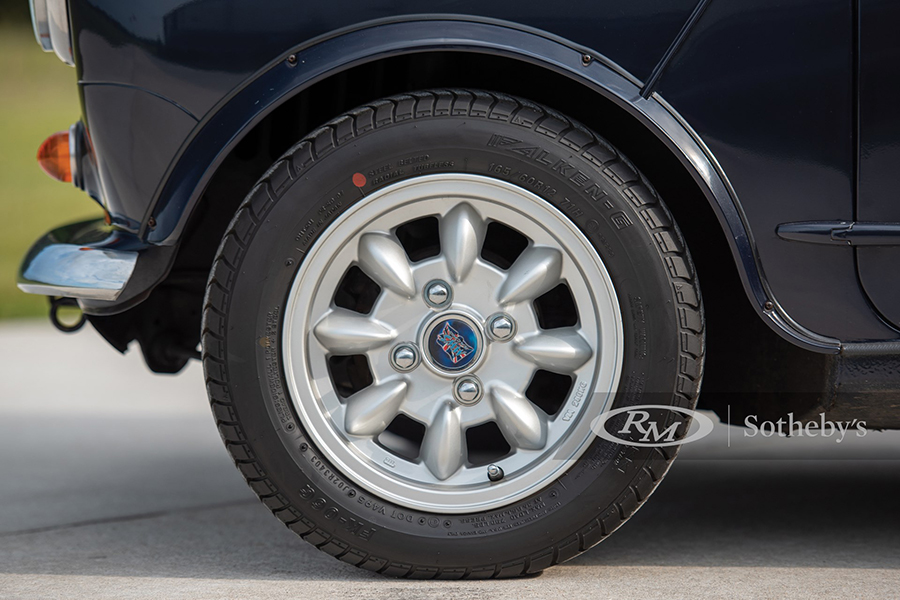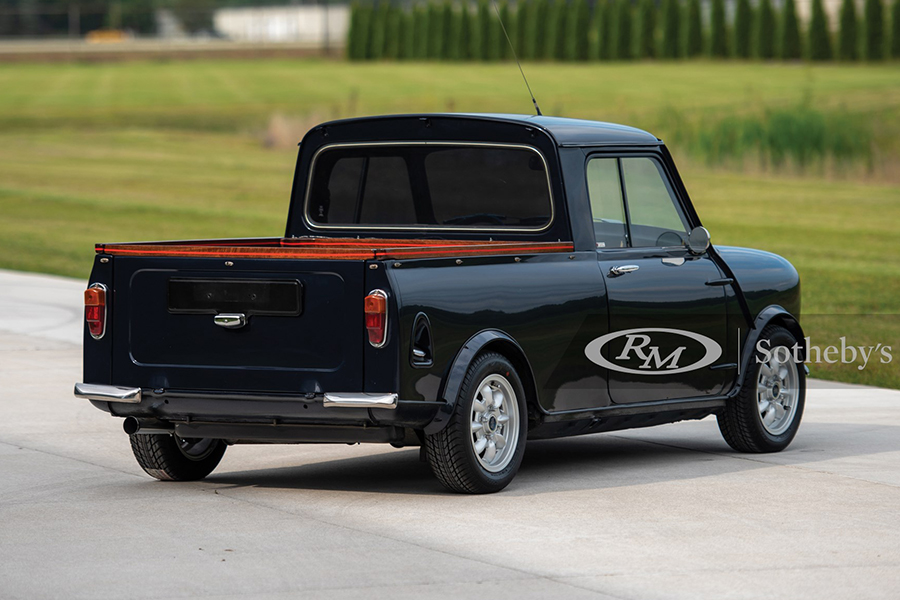 You'll also like:
The Last Defender from Spectre Is Up for Auction
The BMW 7 Tupac Shakur Was Shot in is Up for Auction
Porsche 911 Auction Nets $1 Million to Battle Coronavirus