Expedition Motor's Mercedes-Benz Wolf is Ready For the Hunt
"Our team has put close to 1000 man-hours into this build," says Expedition Motor Co. of their 1990 Mercedes-Benz 250GD Wolf build, "and we're prouder of this build than you are of your firstborn." And that's not hyperbole. Of course, there's a lot to be proud of with this custom SUV.
You'll also like:
Land Rover Defender Van Preps Soccer Mums for the Apocalypse
Keanu Reeves' Porsche 911 From Cyberpunk 2077 has Been Brought to Life
The Luxury SUV You've Probably Never Heard of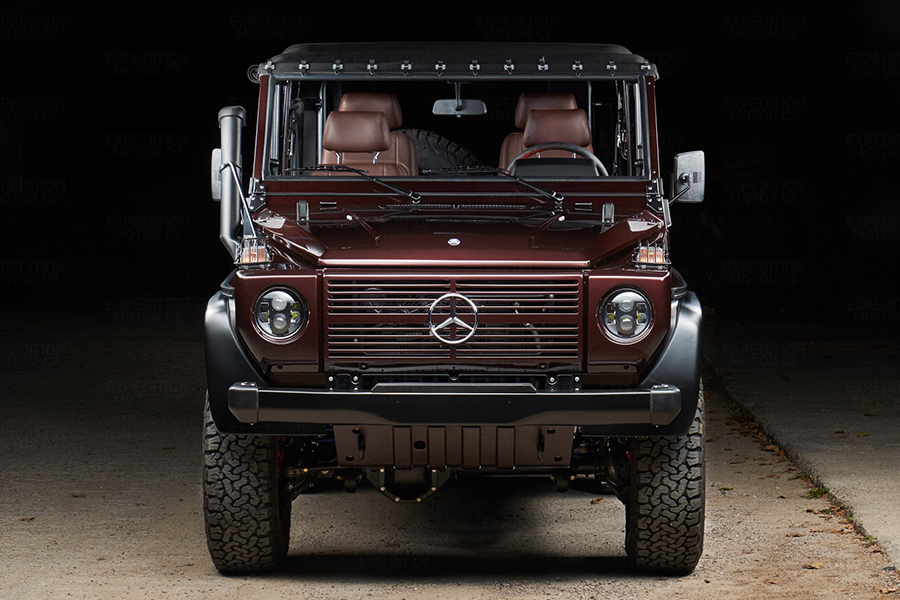 The project starts on a solid foundation. The Mercedes-Benz G-Class has a well-deserved reputation amongst the off-roading crowd. Not only are they able to take a voyage well off of the paved roads, but they bring the Mercedes-Benz luxury with them. Originally built as a military vehicle in the 1970s, the G-Class SUVs are probably most recognisable in their four-door format, but the predecessor to that hard-top design was actually a two-door convertible, and that's what Expedition Motor Co. started with. Power comes from the Mercedes OM602 2.5-litre straight-five diesel.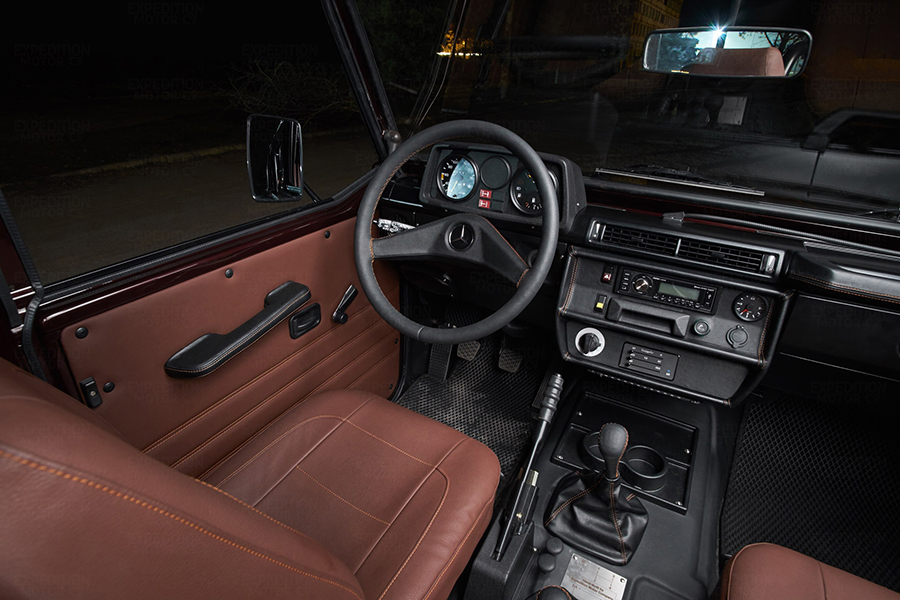 This legendary engine has earned the reputation of being a "million-mile engine," and it continues to live up to that legacy. For the Wolf build, Expedition completely removed the engine after performing cylinder compression and oil pressure tests. It was then cleaned and dissembled before being put back together and reinserted into the Wolf. The transmission was also removed for cleaning and disassembly. The gearbox housing was refinished and the seals were replaced, as was the throw-out bearing. And the list of works continues in much the same way, with the transfer case and axles getting the same treatment.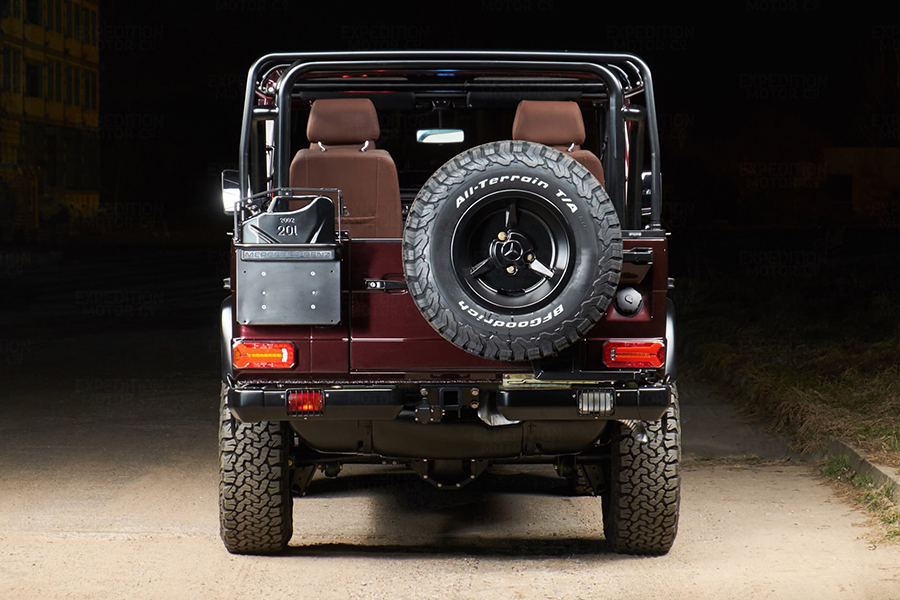 The brakes were replaced with new hoses and lines, while the callipers were rebuilt and the drums reconditioned. The body was stripped all the way down to bare metal before being refinished. The interior is completely new and custom as well. The exterior was painted in Rubellite Red and the interior was dressed out in brown vinyl.
There's a reason why Expedition Motor Co. is so proud of their work on the 1990 Mercedes-Benz 250GD Wolf, and if you purchase it for yourself, you'll understand that pride. Just be warned that your firstborn might just be a bit jealous.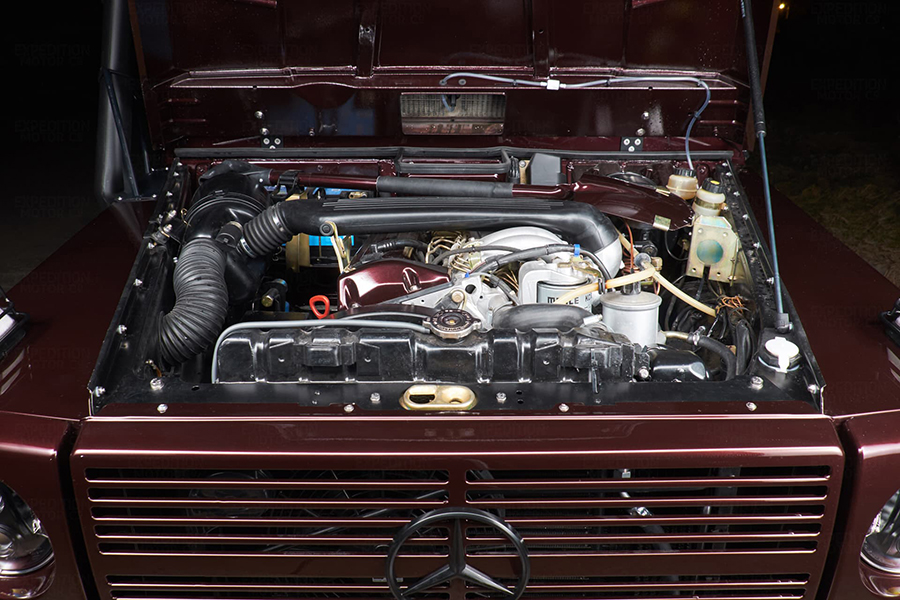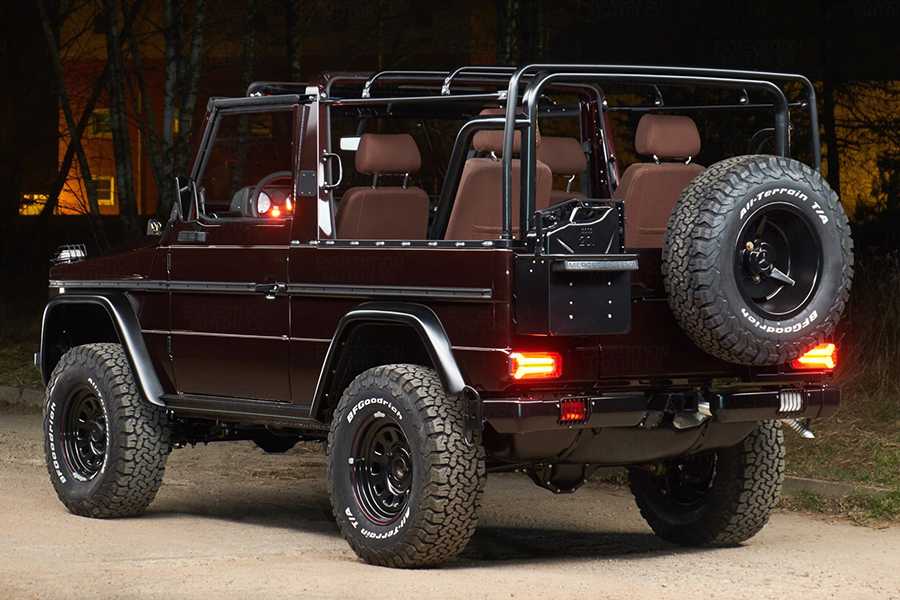 You'll also like:
Land Rover Defender Van Preps Soccer Mums for the Apocalypse
Keanu Reeves' Porsche 911 From Cyberpunk 2077 has Been Brought to Life
The Luxury SUV You've Probably Never Heard of