Ferrari Keeps V12 Alive with Limited-Edition 812 Competizione A
In a world seemingly hell-bent on going fully electric, one legacy automobile manufacturing is still proudly producing internal combustion engines that boggle the mind. Ferrari provided a sneak preview of the new 812 Competizione recently. Now they're showing off the 812 Competizione A to go along with that powerhouse. Both cars are front-engined V12s, and they represent the most powerful internal combustion engines that the Prancing Horse has ever made.
You'll also like:
Win a 1975 Porsche 911 Carrera and $20,000!
Ferrari's First All-Electric Car is Coming in 2025
$300,000 Novitec F8 Tributo is an 802HP Weapon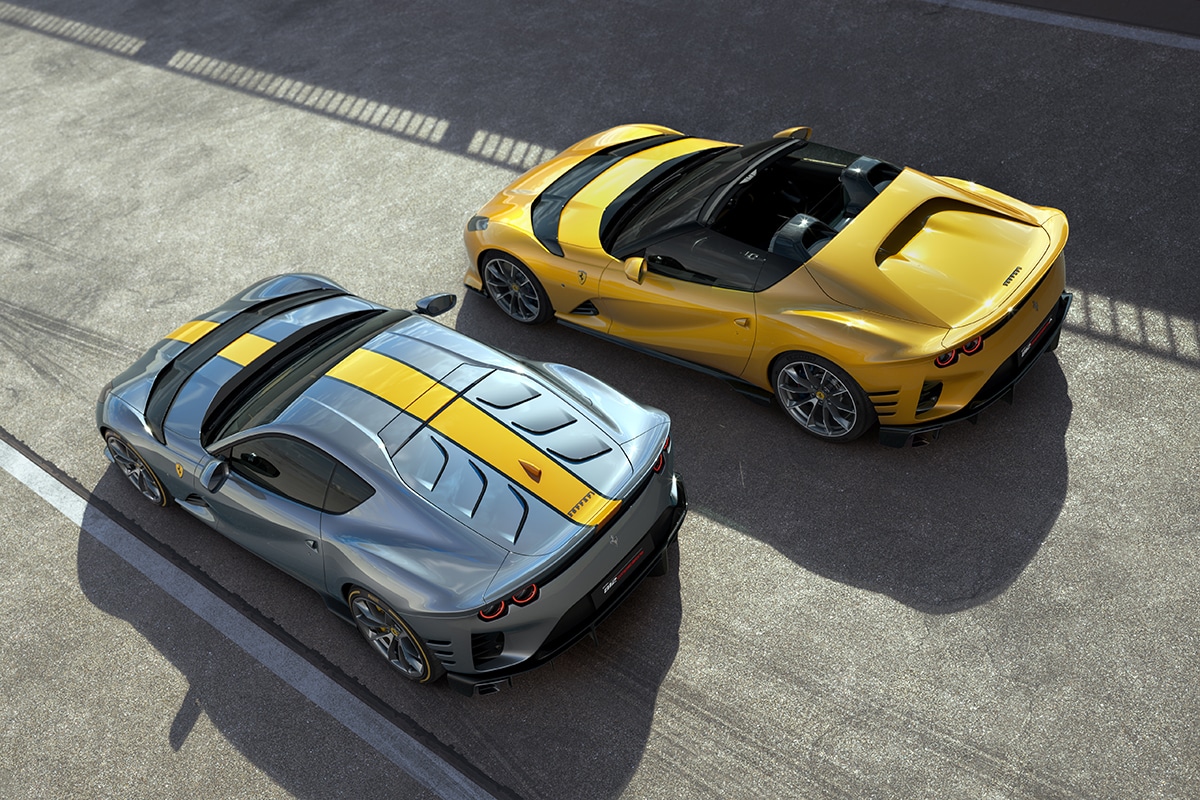 The V12 of the 812 models is naturally aspirated and comes in as a 6.5-litre monster that cranks out 830 horsepower and 510 lb-ft of torque. That stat represents a 30 horsepower increase over the Superfast, though torque does drop in the comparison by 19lb-ft. The Competizione also has a bevy of optional features that help to lower the weight, dropping the car down to 3,278 pounds as a dry weight.
The extra power and the lighter weight equate to a faster 0 to 62 miles per hour—just 2.85 seconds. The Competizione hits 124 miles per hour in 7.5 seconds. The speedometer for this supercar tops out at 211 miles per hour. The Competizione A will have similar stats, though slightly less impressive due to the meager weight gain. However, Ferrari is installing a targa top made out of carbon fibre to help minimise the amount of extra weight. A storage compartment that shares the shape of the targa panel keeps the top safe when not in use.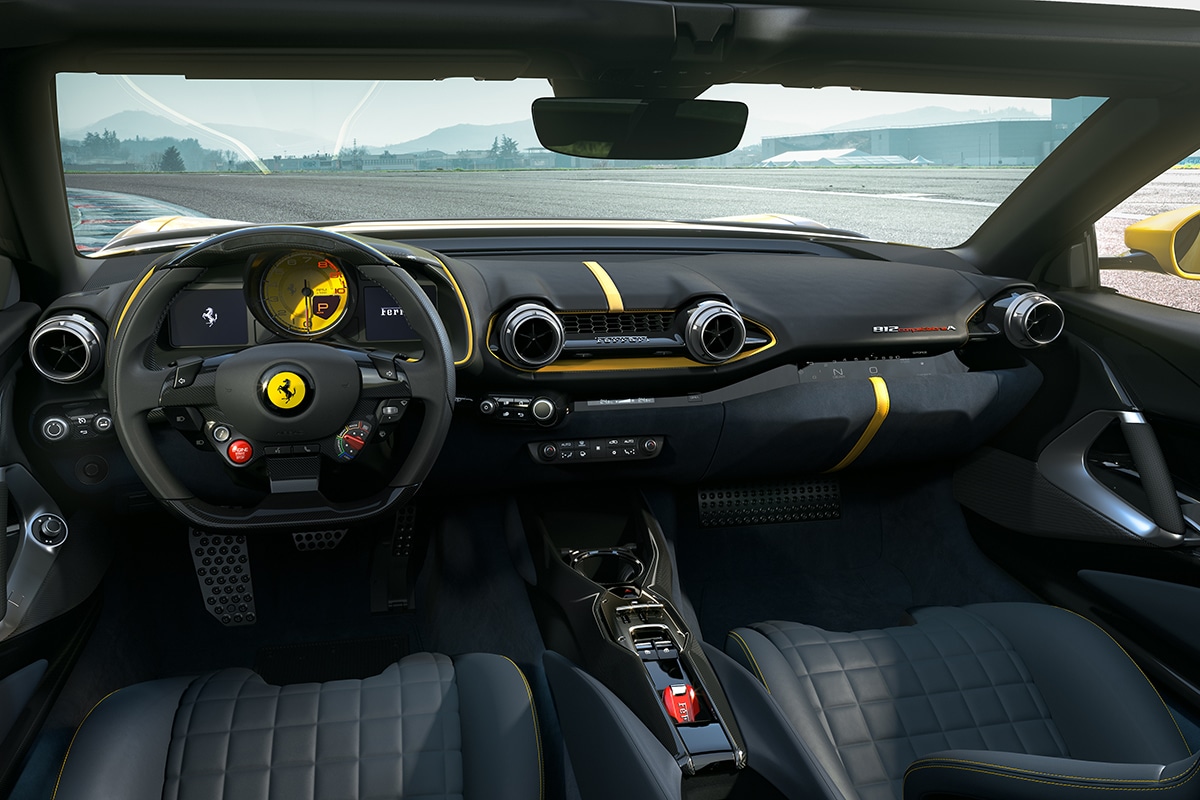 The engine feeds into a seven-speed, dual-clutch automatic gearbox. Ferrari recalibrated the gearbox to reduce shift times by 5 per cent even though the Competizione carries the same gear ratios as those of the Superfast. The new car also features Ferrari's four-wheel steering for extra agility.
Despite how loudly the 812 Competizione and Competizione A will roar, Ferrari is staying noticeably quiet in regard to how much these cars will cost, though production numbers are said to be limited. Chances are, all the cars have already been claimed.
---
Featured Video from Man of Many
---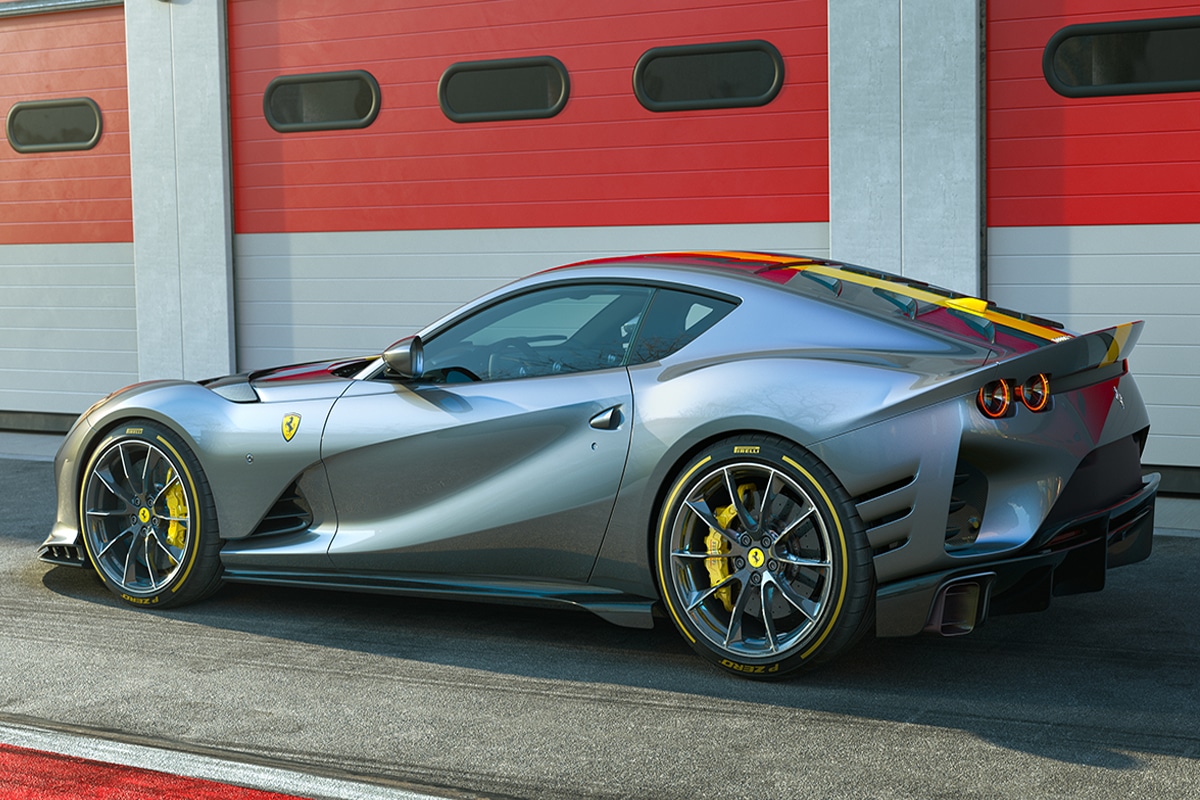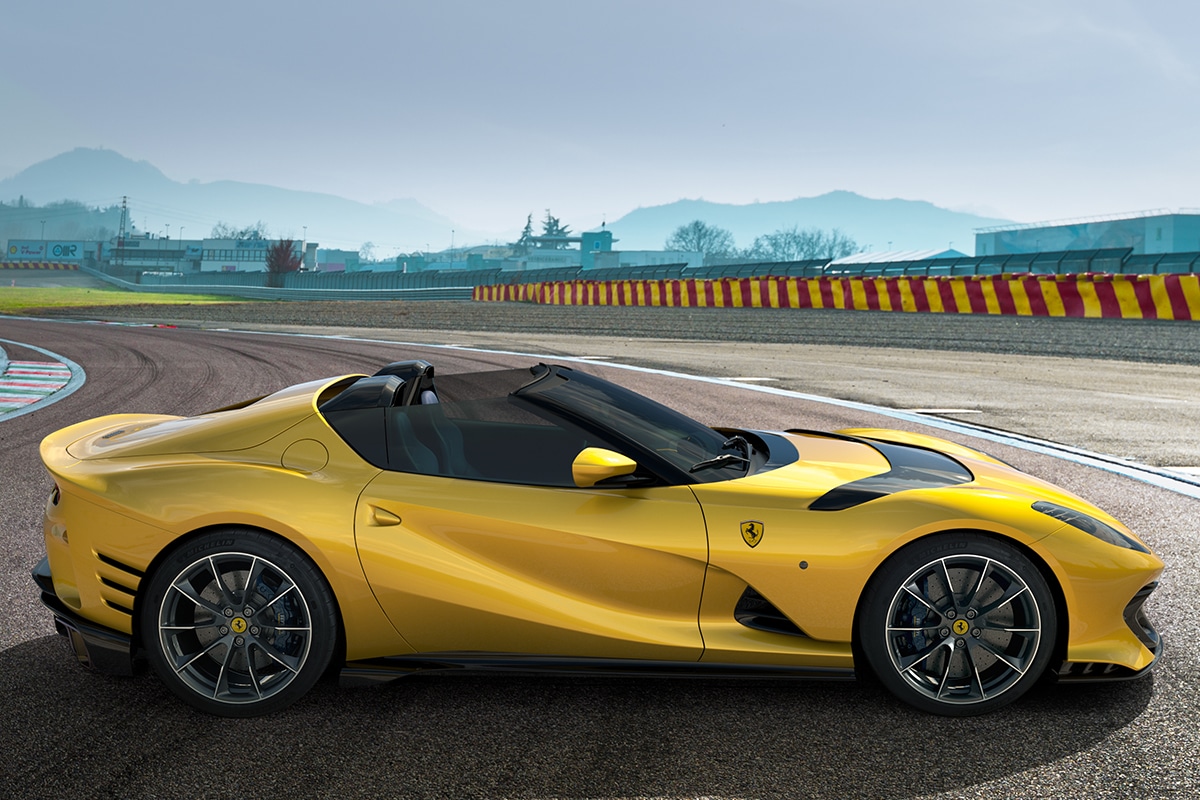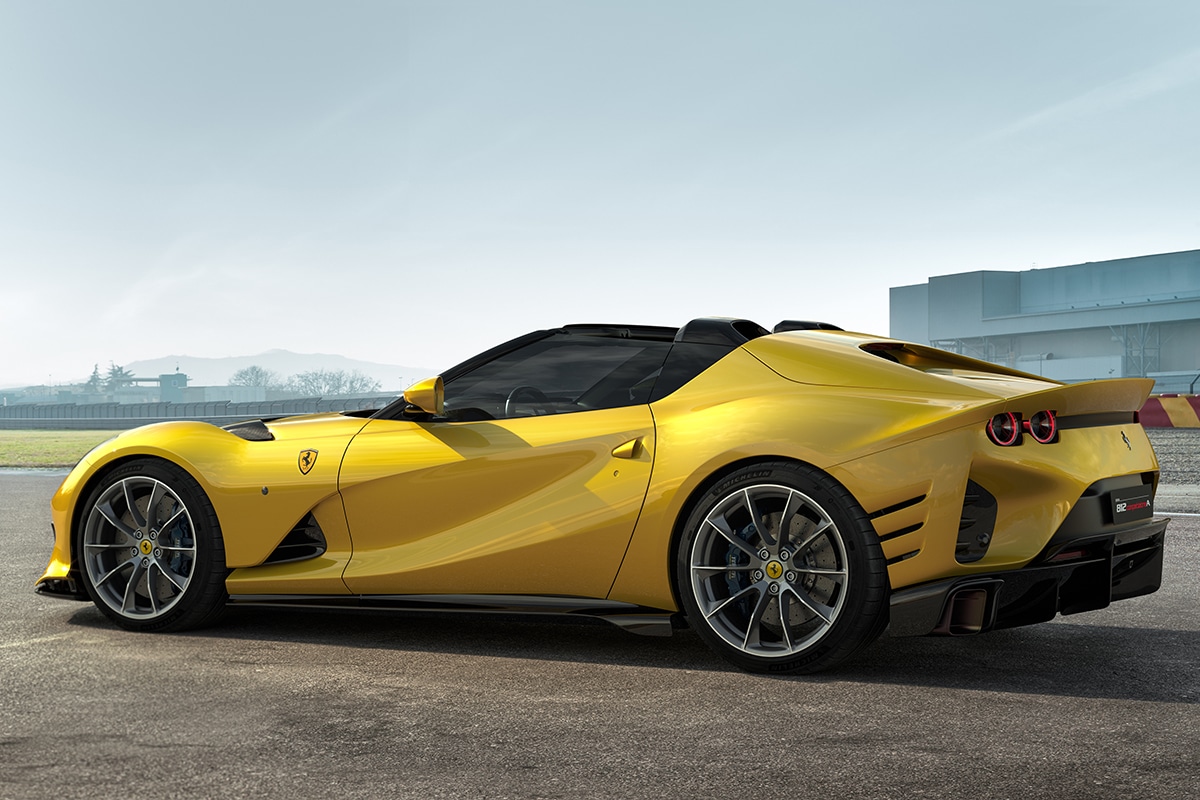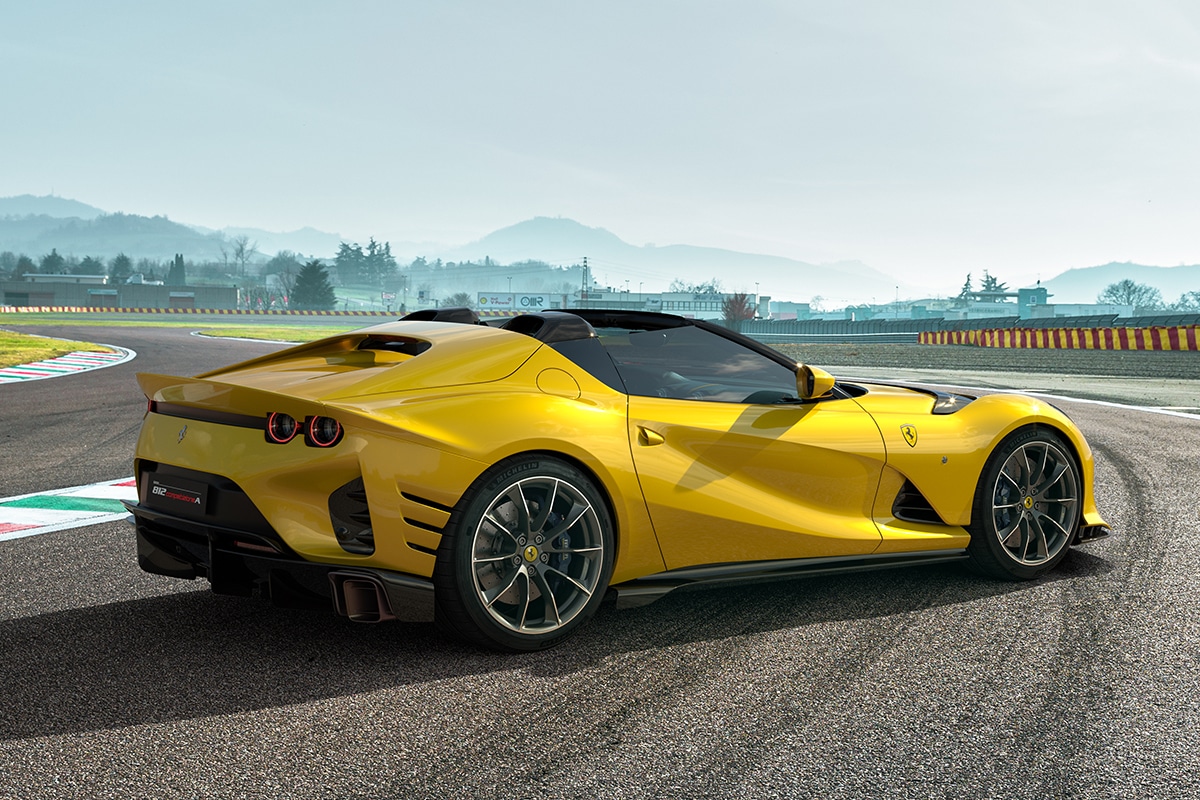 You'll also like:
Win a 1975 Porsche 911 Carrera and $20,000!
Ferrari's First All-Electric Car is Coming in 2025
$300,000 Novitec F8 Tributo is an 802HP Weapon
---
Featured Video from Man of Many