Ferrari F399 Concept Blends Passion with Performance
Inspiration comes from many sources. One such source is often the blending of two different ideas, such as making a bacon doughnut or spreading peanut butter on a hamburger. In the automotive world, you see this happening all the time, but never quite so successfully as in the Ferrari F399 concept by automotive designer Sabino Leerentveld. The concept combines Ferrari with elements from the 2019 Aston Martin Valkyrie and Formula 1 racing to create a car that is greater than the sum of its parts.
You'll also like:
Girardo & Co Offers 1962 Ferrari 250 GTE 2+2 Polizia
Charles Leclerc Thrashes Ferrari SF90 in Controversial Racing Film Remake
Ferrari Stallone Concept Boasts a Turbo V12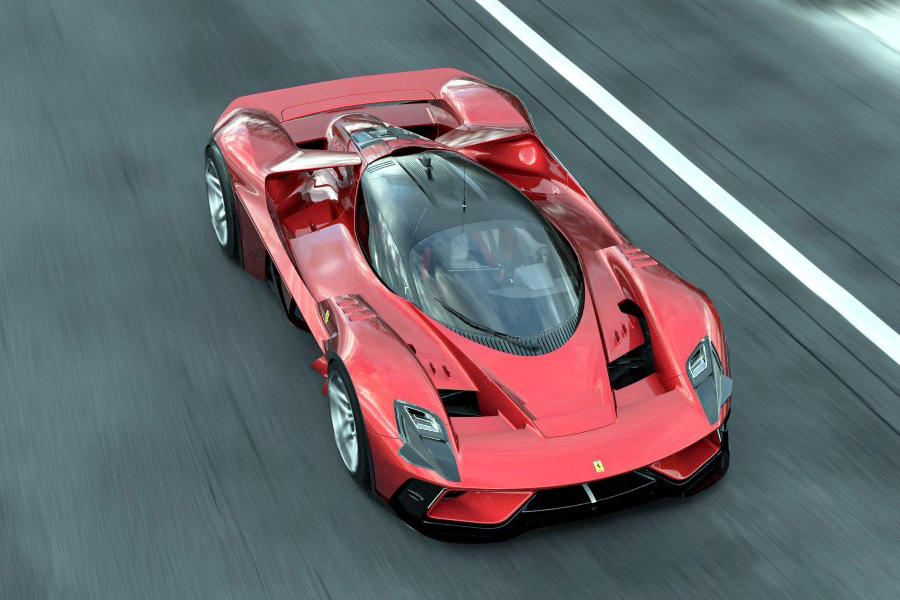 Named after the F288 GTO, the F399, which is not to be confused with the F399 that competed in the 1999 Formula One World Championship, didn't follow the typical design process. Rather, little time was spent actually conceptualising. That time was spent in building the concept. Sabino worked directly from his idea and went straight to the CAD modelling phase. The design is aggressive, but also functional, with surfaces throughout the car serving actual purposes. You can easily detect the Formula 1 influences, especially when you consider the design for the cockpit, which is completely closed presumably to offer more protection for the driver, but also to provide greater visibility for the driver. Sabino imagines the hypercar in Ferrari red because, well, what other colour are you going to create a Ferrari in?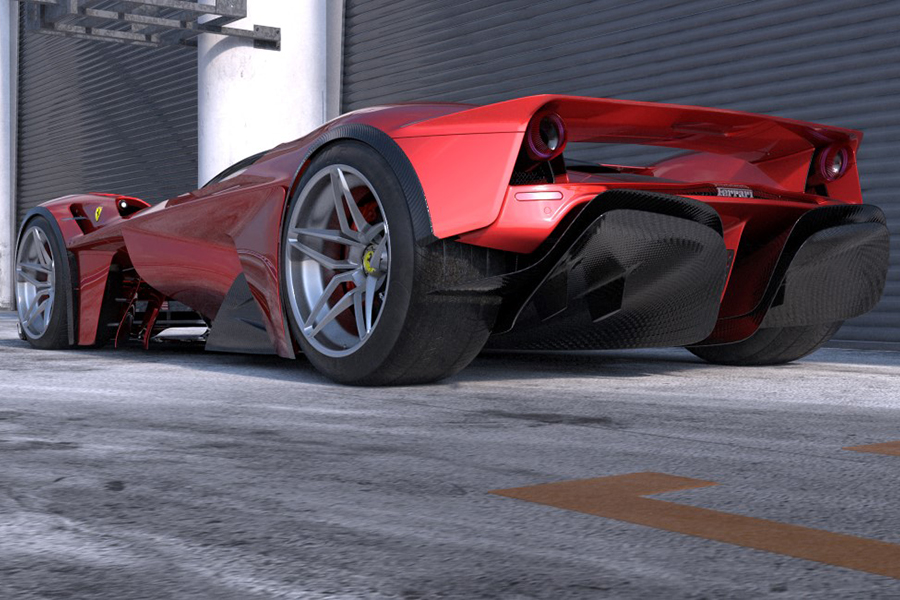 You may be a bit jaded when it comes to concepts—after all, how often do your favourite designs actually make it into production. Ferrari, however, has a long history of personalising their vehicles for clients, dating all the way back to the 1950s and 1960s. Ferrari's Special Projects program has been working with customers on bespoke bodies for one-offs since the late 2000s. All that to say that it's entirely possible that a client could approach Ferrari with this design and request it—should they have a deep enough wallet to get it made.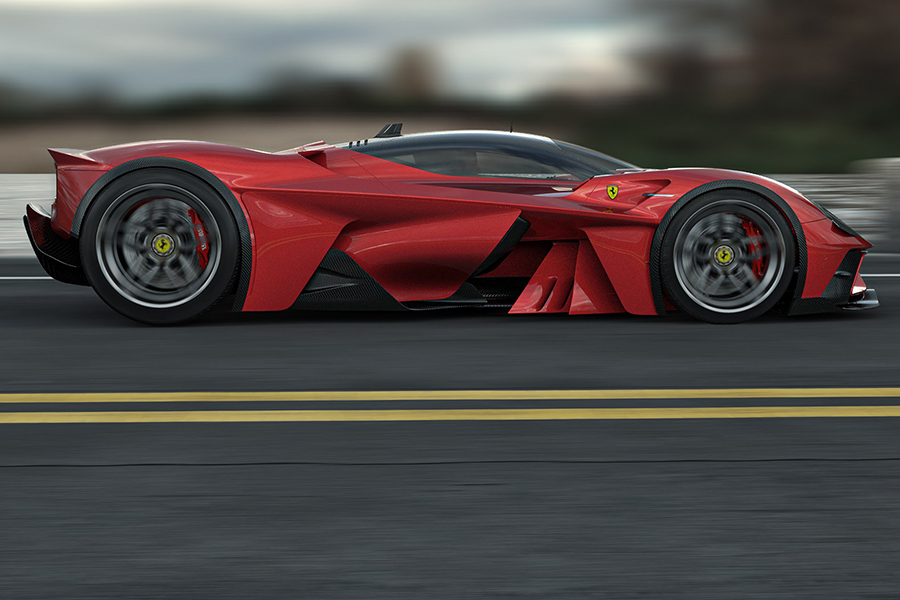 You'll also like:
Girardo & Co Offers 1962 Ferrari 250 GTE 2+2 Polizia
Charles Leclerc Thrashes Ferrari SF90 in Controversial Racing Film Remake
Ferrari Stallone Concept Boasts a Turbo V12