Ferrari Opens Up with the Monza SP1 and SP2
Barchetta literally means "little boat" in Italian, but in the automotive world, it means an open-top, open-air, two-seat sports car. Considering a windshield's purpose is to protect the driver and passenger from not only wind, but also other things flying through the air, such as bugs or stones, not having a windshield while zipping through the countryside in a high-performance automobile doesn't sound that appealing. Especially when that sports car is a Ferrari. But that hasn't stopped the prancing horse from creating the Monza SP1 and SP2. Fortunately, you won't have to worry about getting wind-whipped hair or catching a rock with your face for these specially designed cars.
You'll also like:
GMC Brings Back the Hummer as an EV
Keanu Reeves' Porsche 911 From Cyberpunk 2077 has Been Brought to Life
Ferrari Upgrades the 488 Challenge with Evo Kit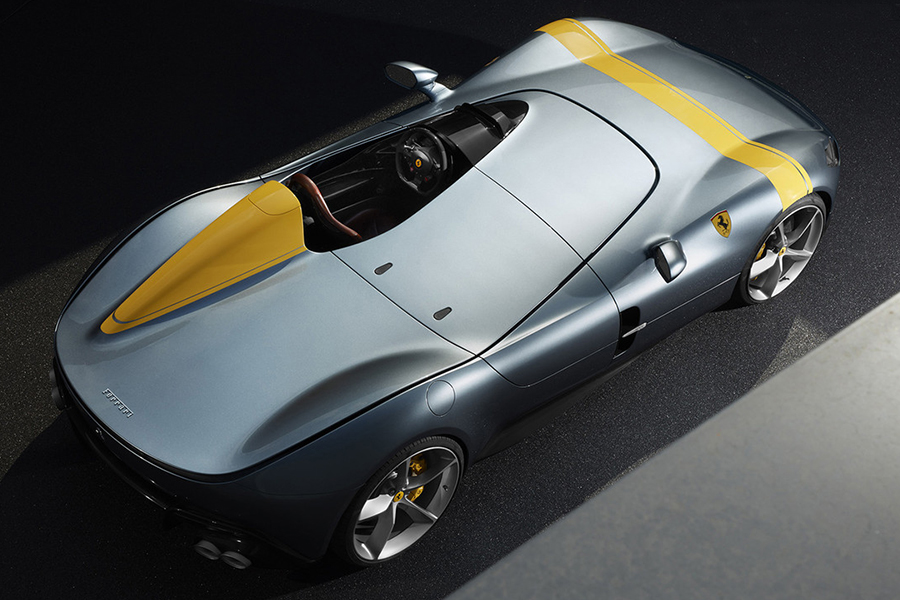 The Monza marks the first time since 2013 that Ferrari has had anything to do with a barchetta style car—and even that was a concept built by Pininfarina (the Ferrari Sergio). The Monza comes with Ferrari's most powerful V12 yet, which even further begs the question of what did they do about not having a windshield.
For the Monza, Ferrari created what they are calling a Virtual Wind Shield. To accomplish this, the Monza was designed to collect air through the hood and gather it into a tight chamber. From there, the air is streamed out through a slot just ahead of the instrument cluster. According to Ferrari, the faster you go, the less wind you'll actually experience.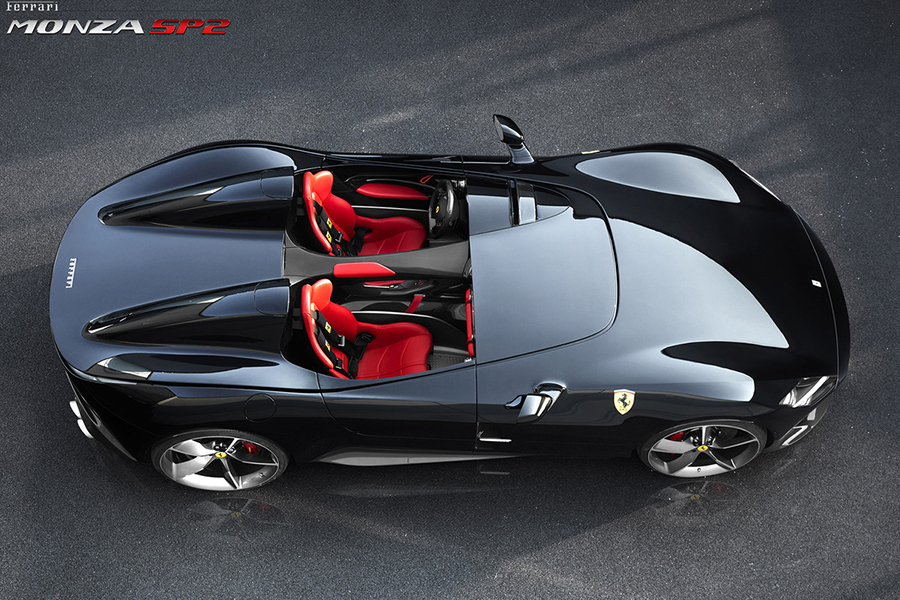 Ferrari's design chief describes the Monza as consisting of "two waves" created by the arched fenders. The rest of the car has a very minimal design to it. The idea was to invoke the past in the Monza "without giving it the feel of an old car."
The car is based on the 812 Superfast, and in fact shares the same aluminium chassis, powertrain, and length. The Monza is an inch wider and does sit 4.8 inches lower, though. Ferrari used the same Kevlar-woven carbon fibre that it employs for their Formula 1 cars for the Monza's hood and other panels. The SP1 offers a seat for the driver, but if you're looking to have a passenger with you, you'll need to get the SP2.
---
Featured Video from Man of Many
---
The 6.5-litre V12 in the Monza produces 799 horsepower and 530 lb-ft of torque. With that power, the Manza has a top speed of 186 miles per hour. Ferrari plans on creating 499 examples of these cars.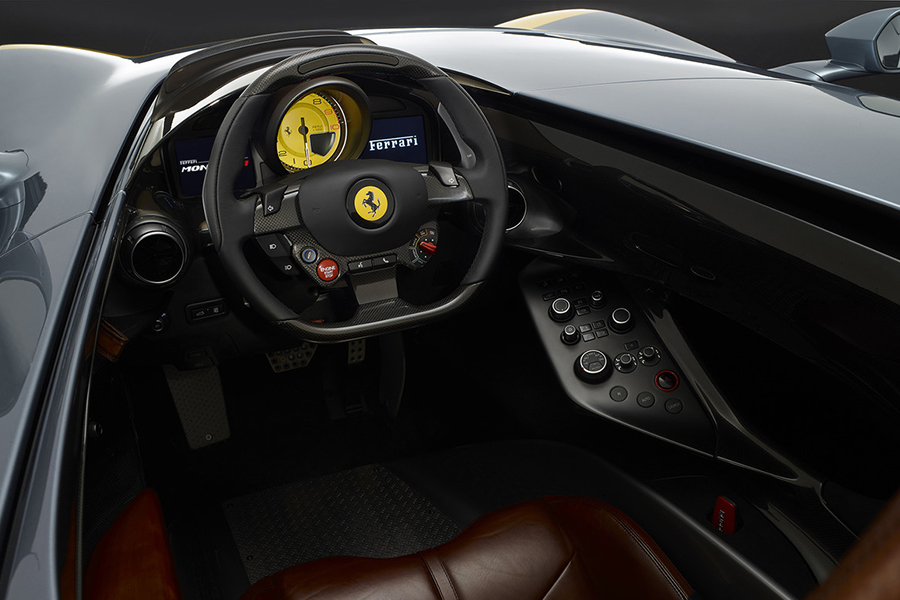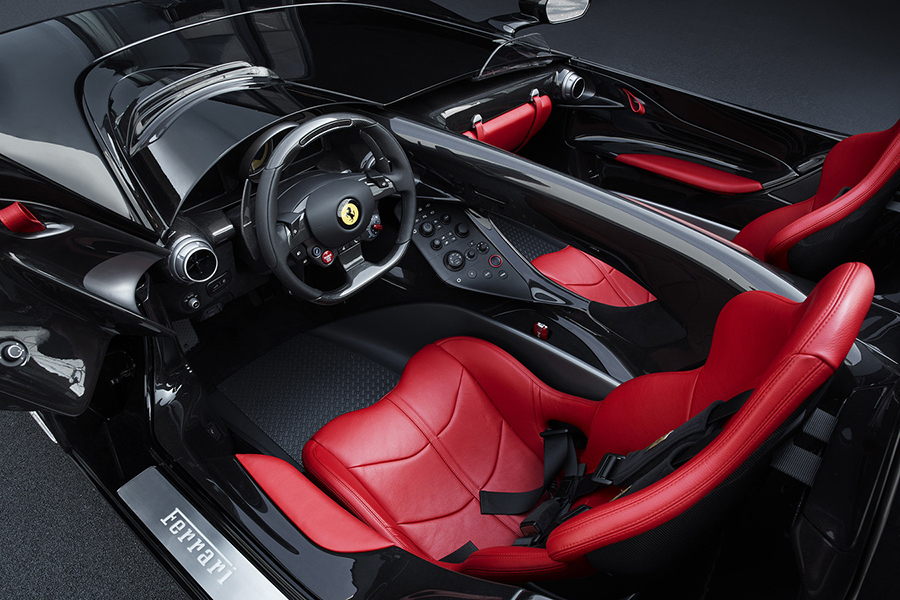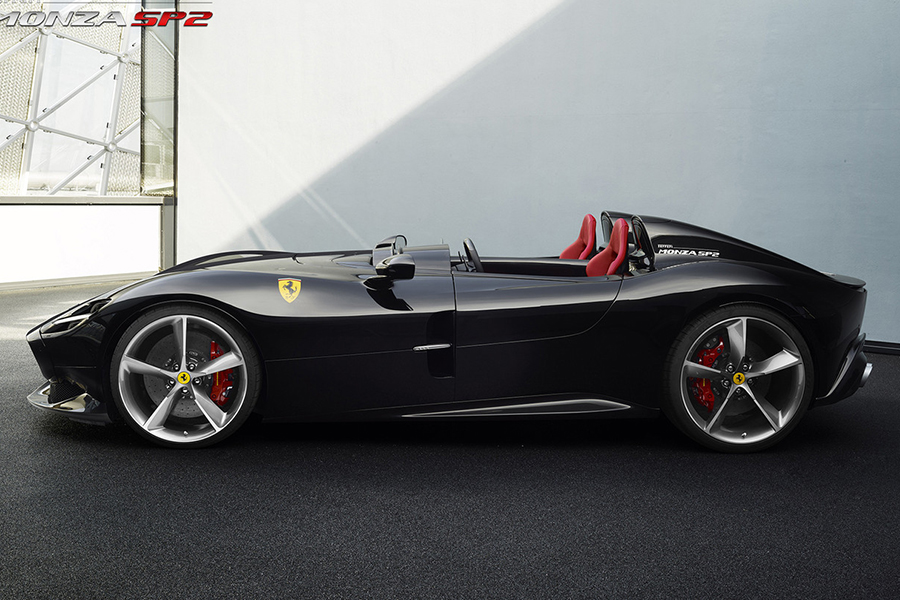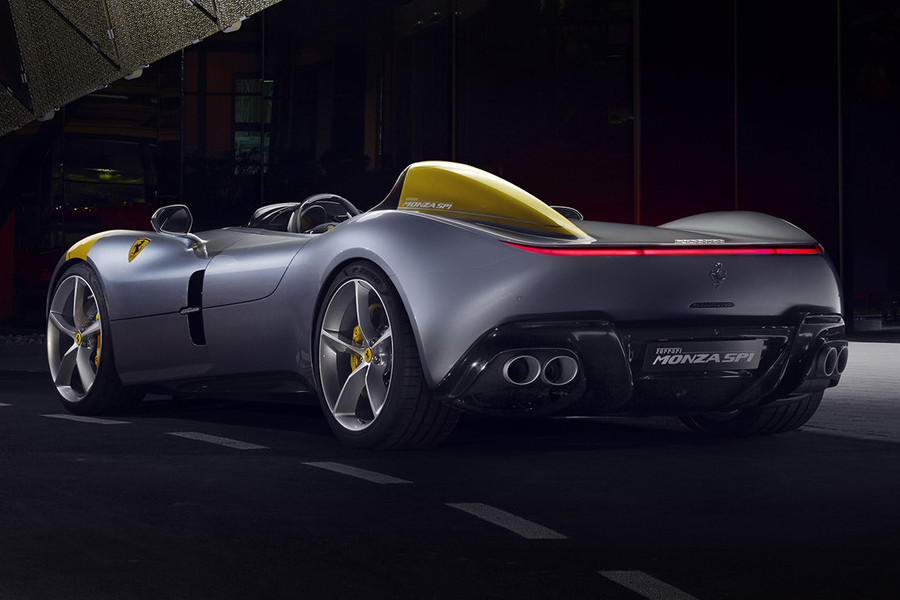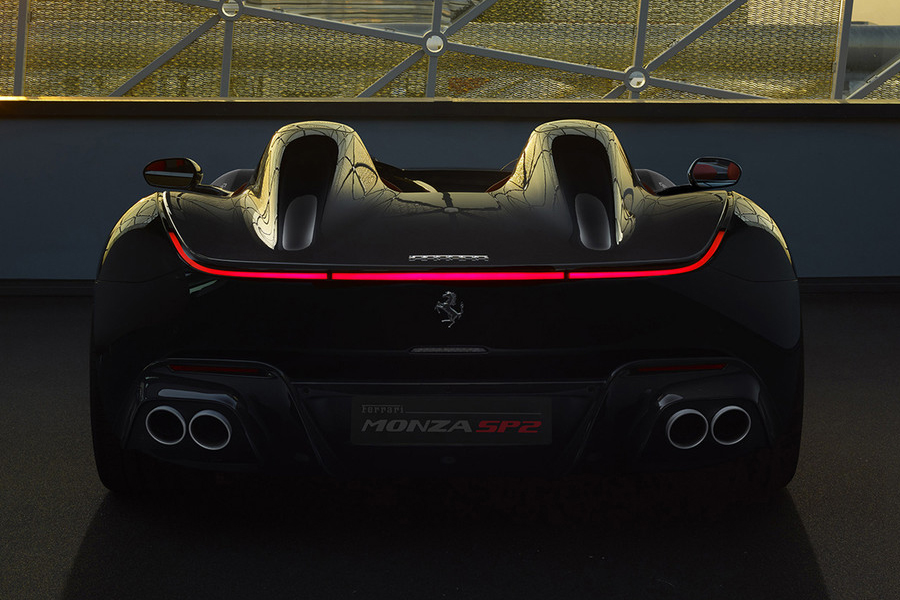 You'll also like:
Build Your Time Machines with the LEGO Delorean
Keanu Reeves' Porsche 911 From Cyberpunk 2077 has Been Brought to Life
2015 Lamborghini Veneno Roadster Owned by Saudi Royalty is up for Auction
---
Featured Video from Man of Many