Ferrari Purosangue Leaked: Images Show First-Ever SUV
The biggest automotive secret has been leaked and it's none other than Maranello's first stab at making an SUV. These images show what the Purosangue will look like and while the idea of a Ferrari SUV is controversial from the start, the spy pics do reveal a typical Ferrari silhouette within an SUV canvas. It isn't quite the shock to our eyes as we were hoping to get while admittedly a lot has to do with the fact that we have had quite some time to digest the thought of a Prancing Horse 4×4.
You'll also like:
Ferrari Portofino M Delivers a Knife-Edge Convertible Experience
The Ferrari Daytona SP3 Costs $3.1 Million, But It Could Be More
The Ferrari Roma Seriously Tingles the Automotive Tastebuds
'Purosangue' which in Italian means 'thoroughbred' isn't going to be a Lamborghini Urus rival as Ferrari will position it entirely differently. Back to the images at hand and the Purosangue looks striking along with sporting design cues cherry-picked from its stablemates. The headlights are from the SF90 Stradale while the massive intakes along with rakish lines indicate the firepower hiding underneath the bonnet.
The Purosangue would be a full-sized SUV but in a more extreme way as Ferrari is keen to distance itself from current SUVs from this genre. It certainly looks like a low-slung crossover with Ferrari genes along with the usual tail-lamp signature just like its other models. The quad pipes poking out from the rear pretty much show that while the Purosangue will do off-road, it's still a Ferrari at heart with performance as its main agenda.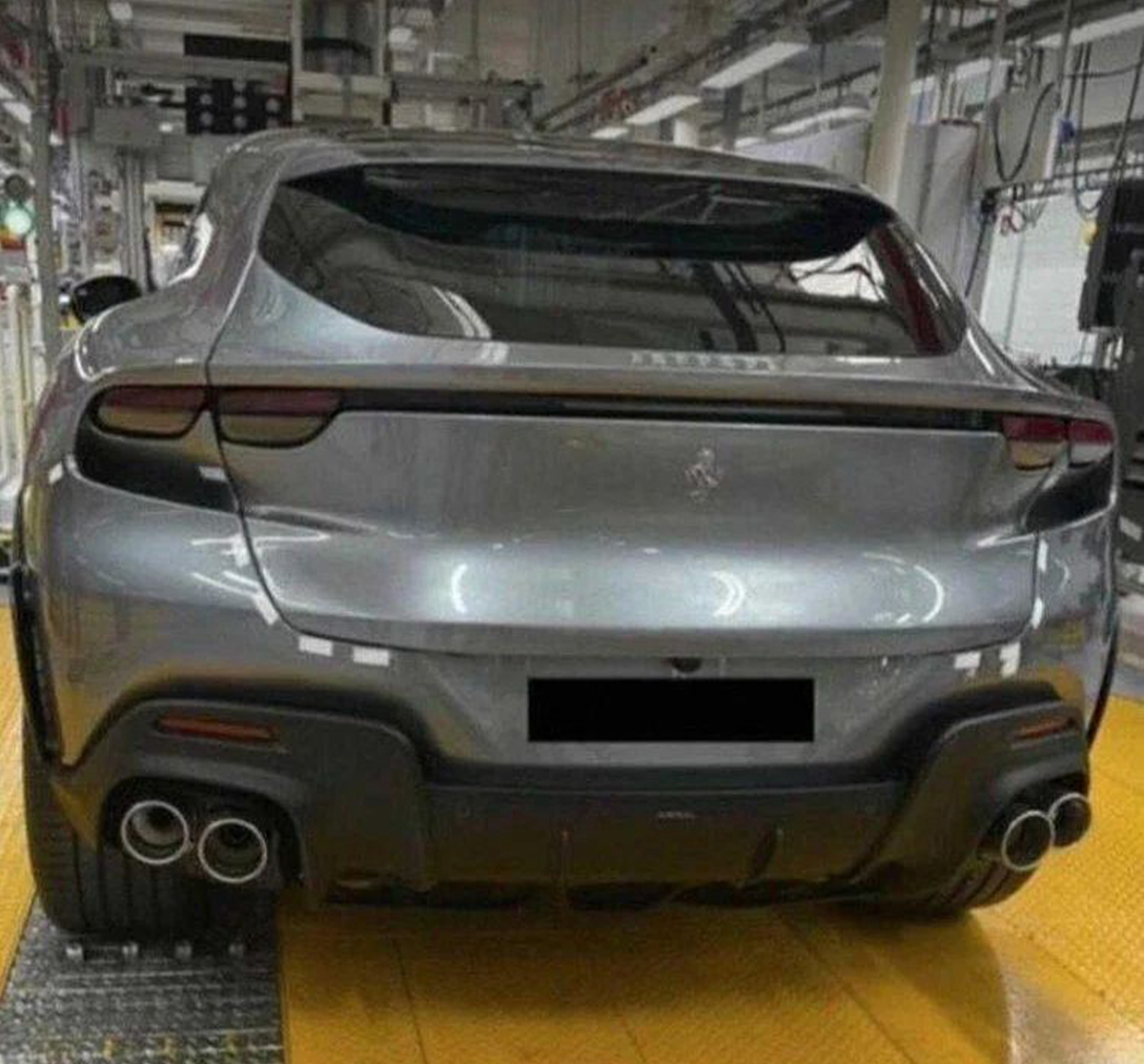 One crucial factor that will separate the new Ferrari SUV from others would be its bespoke architecture which will provide sharp dynamics similar to its supercars. A flexible platform will also mean a fairly roomy cabin with a four-seater lay-out similar to the outgoing GTC Lusso. We do expect all of Ferraris tech arsenal to be thrown at the Purosangue along with the fact that the suspension would be adjustable while four-wheel drive would be standard. It is fair to say that the Purosangue would be a more hardcore driver's SUV being the first 'supercar SUV' of sorts.
In terms of its powertrain options, a hybrid V8 version would be standard while there could also be a full-blown V12 to satisfy the Ferrari Tifosi along with silencing the critics scoffing at the idea of a 4×4 sprouting from the hallowed grounds of Maranello. We expect Ferrari to pull the covers off the Purosangue by the end of the year with sales starting from next year. By the looks of things, the Lamborghini Urus and the Aston Martin DBX have quite a lot to be worried about.