Ferrari Unveils First Plug-In Hybrid Convertible Spider
It was going to happen eventually, and now it's a reality – Ferrari is pushing further into green motor vehicle technology with the first plug-in hybrid convertible Spider. The SF90 Stradale is the first in the series with a retractable hardtop and is set to deliver unparalleled en plein air exhilaration.
You'll Also Like:
This V12 Ferrari Omologata is a One Off 812 Superfast
Over 50 Years On, the 1966 Ferrari 275 GTS is Still Unique for the Prancing Horse
Here's the Ferrari Spyder Collection You're Looking For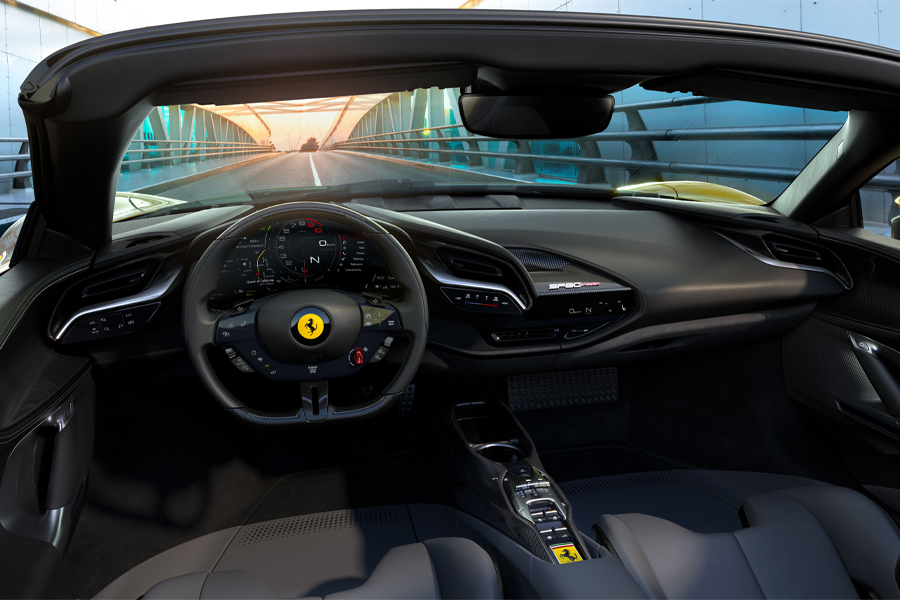 Following on from the debut of the Ferrari F8 Spider here in Australia, Ferrari is lifting the roof on its most potent series of production supercar. But this time, it's got a few new tricks under the hood. Not only converting the SF90 Stradale platform into the first production plug-in hybrid spider and set new benchmarks for performance, innovation, and the thrill of driving across the entire sports car market.
Representing a fundamental revision of the supercar concept, the SF90 Spider is the ideal car for anyone who demands the pinnacle of motor vehicle technology. Pushing Ferrari engineering to its limits with its signature Retractable Hard Top architecture, you can experience all the joys of open-top driving when you put your foot to the pedal.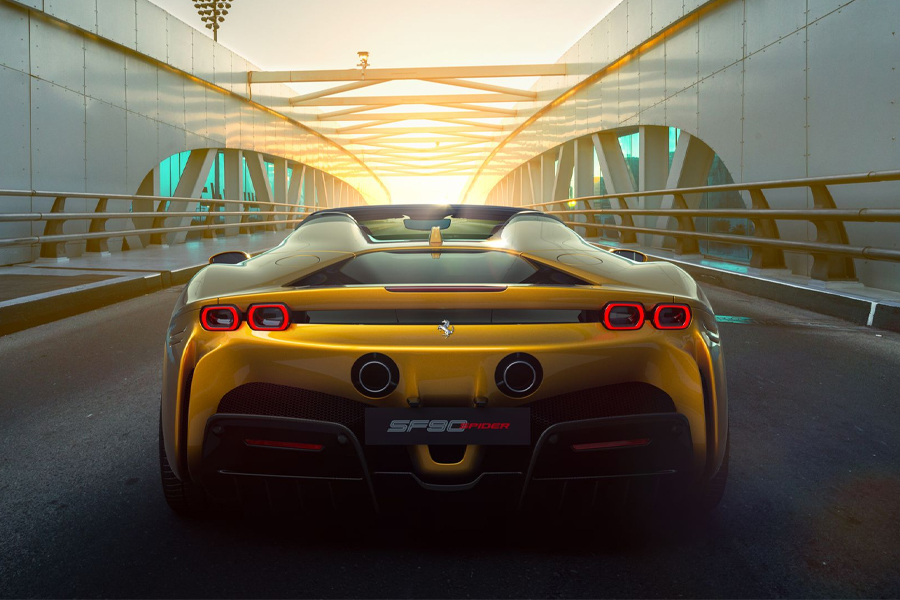 Ferrari claims the SF90 Spider's hardtop will retract in 14 seconds and features the ability to be dropped when on the move. Feature, the new Ferrari sports an augmented 780 cv turbo-charged V8, much like other V8-legged freaks, the SF90 Spider is blisteringly fast. Adding three electric motors, maximum power output is lifted to a whopping 1,000 cv. Featuring AWD just like the SF90 Stradale, this bad boy kicks things up a notch with a 0-100 km/h in 2.5 s and 0-200 km/h in 7.0 s. Employing a state-of-the-art driving system, the entire experience is simplified from the moment you hit start. All the driver has to do is select one of the power unit modes (eDrive, Hybrid, Performance, and Qualify) for an immediate and wonderfully exhilarating prancing pony experience.
Pricing in Italy starts at 473,000 euros ($771,900) with deliveries set to begin in the second quarter of next year.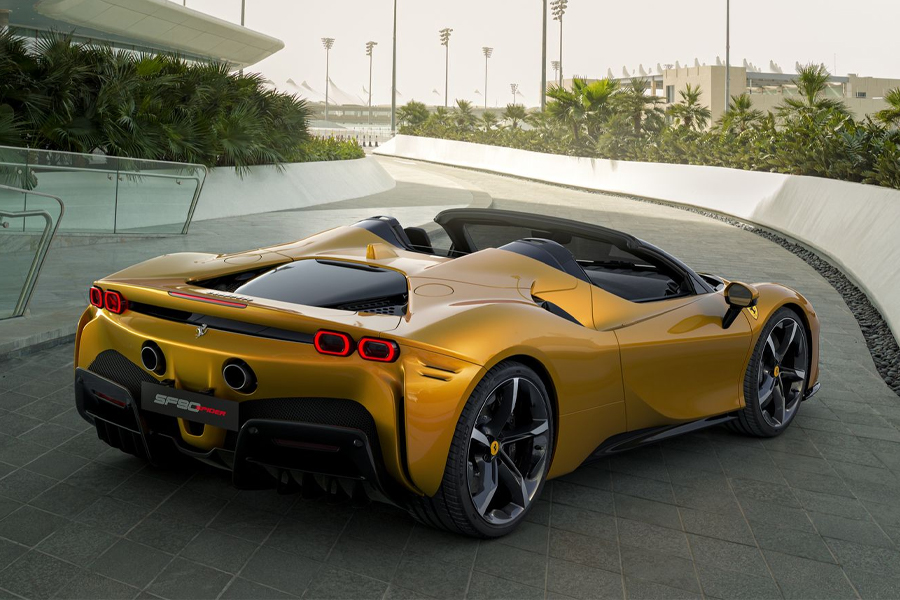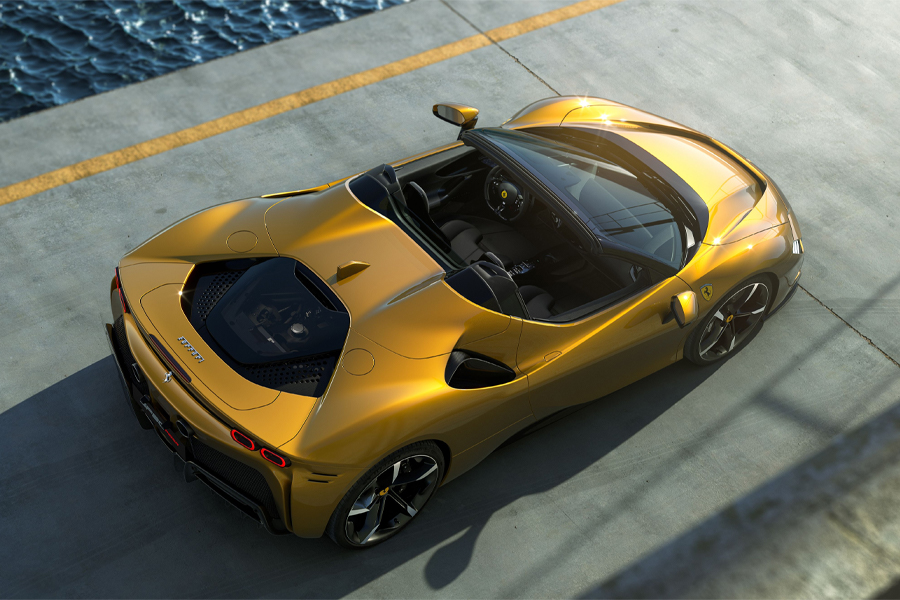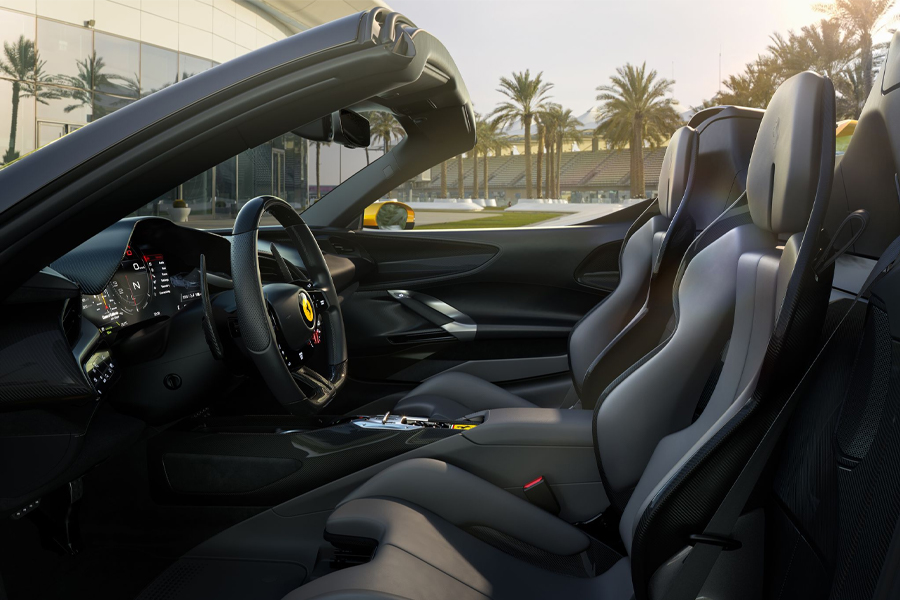 You'll Also Like:
This V12 Ferrari Omologata is a One Off 812 Superfast
Over 50 Years On, the 1966 Ferrari 275 GTS is Still Unique for the Prancing Horse
Here's the Ferrari Spyder Collection You're Looking For