Ford Bronco Raptor: Rock-Crawling Behemoth with 400HP
Amongst the glitzy concept cars and EVs, the Ford Bronco Raptor stood out at the New York Auto Show. Quite literally in-fact, with its raised suspension and 37-inch BF Goodrich all-terrain tyres which elevates the Bronco to a new level of desirability. As expected, the Bronco Raptor is the biggest and baddest Bronco around while a close look only confirms its menacing stance along with impressive specifications.
You'll also like:
Mercedes EQS SUV Fuses Tesla Model X Performance with Calming Luxury
2022 Porsche Taycan RWD Review: The Model to Buy?
Kia's Pick-Up Truck is Coming Much Sooner Than You Think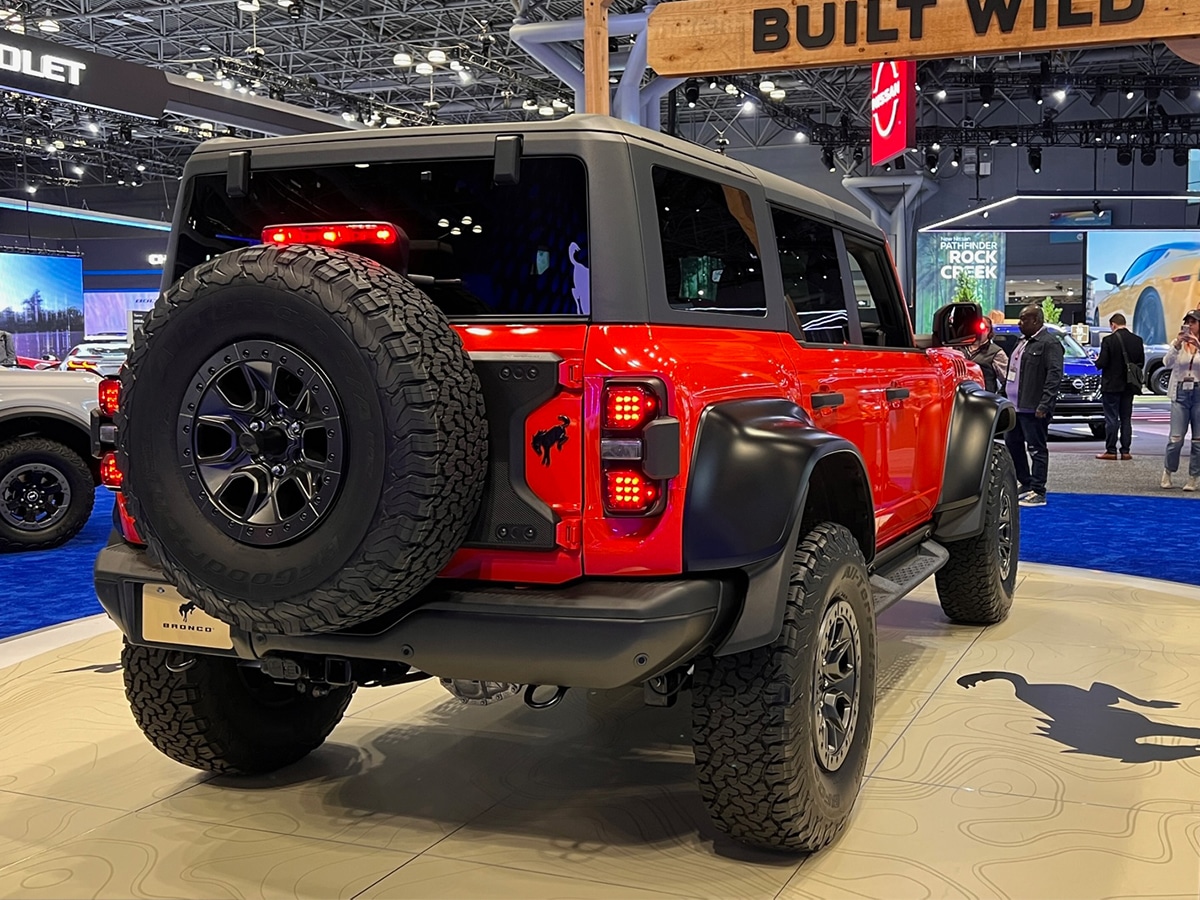 There is no messing about with the spec: You get four doors and a hard-top that is removable while the powertrain underneath that massive hood is a 3.0-litre twin-turbo V6 with 400 bhp. Unlike the Wrangler, the Bronco won't get a V8 but the V6 does pack in enough horsepower to make you forget about those extra cylinders. In the flesh, the Bronco Raptor looks huge and buzzing with the kind of road racer vibe that you get with those crazy Baja trucks.
Being 10 inches wider and much taller, the Bronco Raptor gets an overhauled suspension set-up along with wider fenders to accommodate those massive tyres. A 10-speed automatic gearbox has been tasked for the transmission duties and it's been tuned for low-end performance when driven on those off-road trails. Speaking of which, the race spec suspension has been tuned for bullying sand dunes and rock crawling.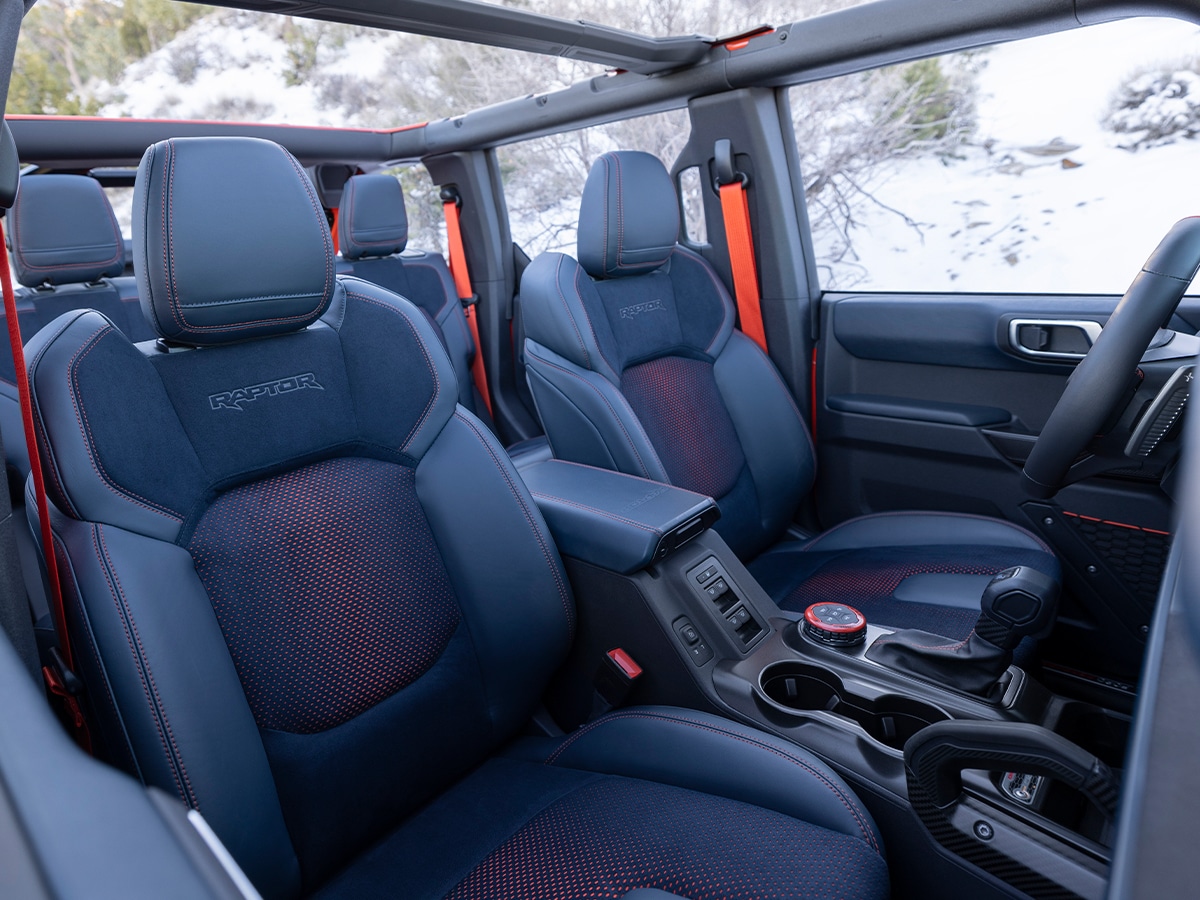 The GOAT (Goes Over Any Type of Terrain) has a tow-mode and a low-range rock crawling mode with beefed-up undersides plus a solid 333mm ground clearance. Those 37-inch tyres (which are optional on the F-150 Raptor) also make a big change in terms of increasing the approach/departure angles while Ford has made the rear fenders easily replaceable- if damaged during off-roading.
The interior is somewhat subdued after the slightly unhinged exterior look of the Bronco Raptor with rubberized flooring being standard while suede seats are optional. There is no shortage in terms of luxuries with a 10-speaker Bang & Olufsen audio system being available with the Lux package plus it gets adaptive cruise control and much more.
Prices start at USD$69,995 in the US and that makes it cheaper than the Wrangler Rubicon 392 but for us folks in Australia, the most extrovert Bronco might not make it to the showrooms here as instead we will get to access this off-road suspension/powertrain in the new Ranger Raptor which is due to be launched soon.