A First Look at Holden's 2018 Commodore Supercar Concept
Holden was scheduled to debut the next-gen Commodore Supercar at next year's Virgin Australia Supercars Championship, but we got the inside scoop on Holden's top secret racing program and their 2018 Holden Commodore Supercar concept.
Holden has released a realistic computer-generated depiction of the Commodore 2018 supercar concept. From the images, it is clear that this will be an amazing race car. The next-gen Commodore is currently going through a rigorous and intensive development process by Holden and Triple Eight Race Engineering— the racing team of the Commodore.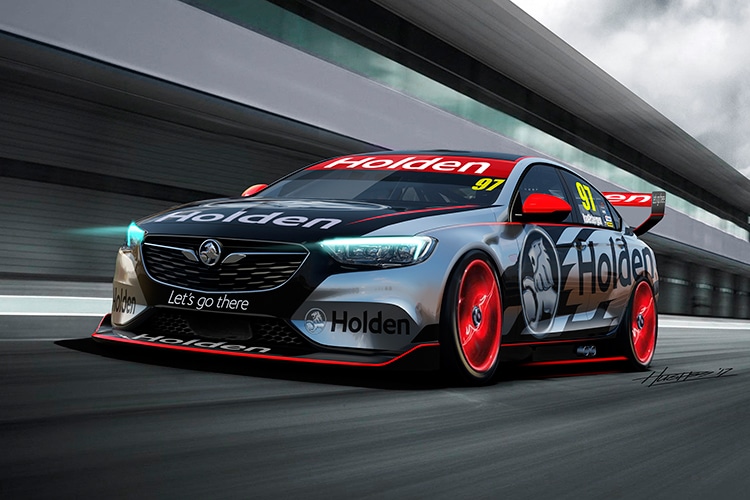 What we do know so far is that the design of the Commodore complements the complexity of this incredible race car. The next-generation Commodore will feature its existing V8 engine. Although fans and enthusiasts expected Triple Eight Race Engineering Team, Holden's official Supercars team, to run with a turbo starting in 2018, that will be only partially true.
A V6 twin turbo is being built at the General Motors Performance and Racing Center located in Michigan, U.S.A. This is the first model to take advantage of Gen2 regulations. The V6 engine will also be available on the 2018 Commodore but only in selected races. Triple Eight will attempt to gain authorization from Supercars to equip the Commodore with the V6 turbo on a wildcard entry basis for 2018. The V6 turbo will be phased in on a limited basis only for 2018. This will allow the Triple Eight to thoroughly test the engine before a full rollout for the 2019 season. At that time, it is expected that the V6 engine will be available to Holden teams through a special leasing program.
Have you subscribed to Man of Many? You can also follow us on Facebook, Twitter, Instagram, and YouTube.