Flat Hat Cyber Supra Concept is '100 Per Cent Bulletproof'
"Flat hatting" is a term used by pilots to describe flying low in an aeroplane in a reckless manner. Legend has it that this term came about after a pedestrian's hat was crushed by a low-flying aircraft. The term was invented during World War II, and while pilots still follow this practice (though usually without permission), Flat Hat 3D Studio is giving new meaning to the phrase. This group of maverick designers has made its mark on the industry since its founding in 2018, winning such accolades as the SEMA award. Headed by Ted Li, Flat Hat 3D Studio has created some of the most amazing models you've ever seen, with a special penchant for transforming Japanese tuner cars. The Cyber Supra is a perfect example of what this studio is capable of.
You'll also like:
This 440HP V8 Swapped Suzuki Mighty Boy is Kei Car Stupidity at its Best
F1 Champion Sebastian Vettel Sells Ferrari Collection in Just 72 Hours
Harley-Davidson's World First Pan America 1250 Unveiled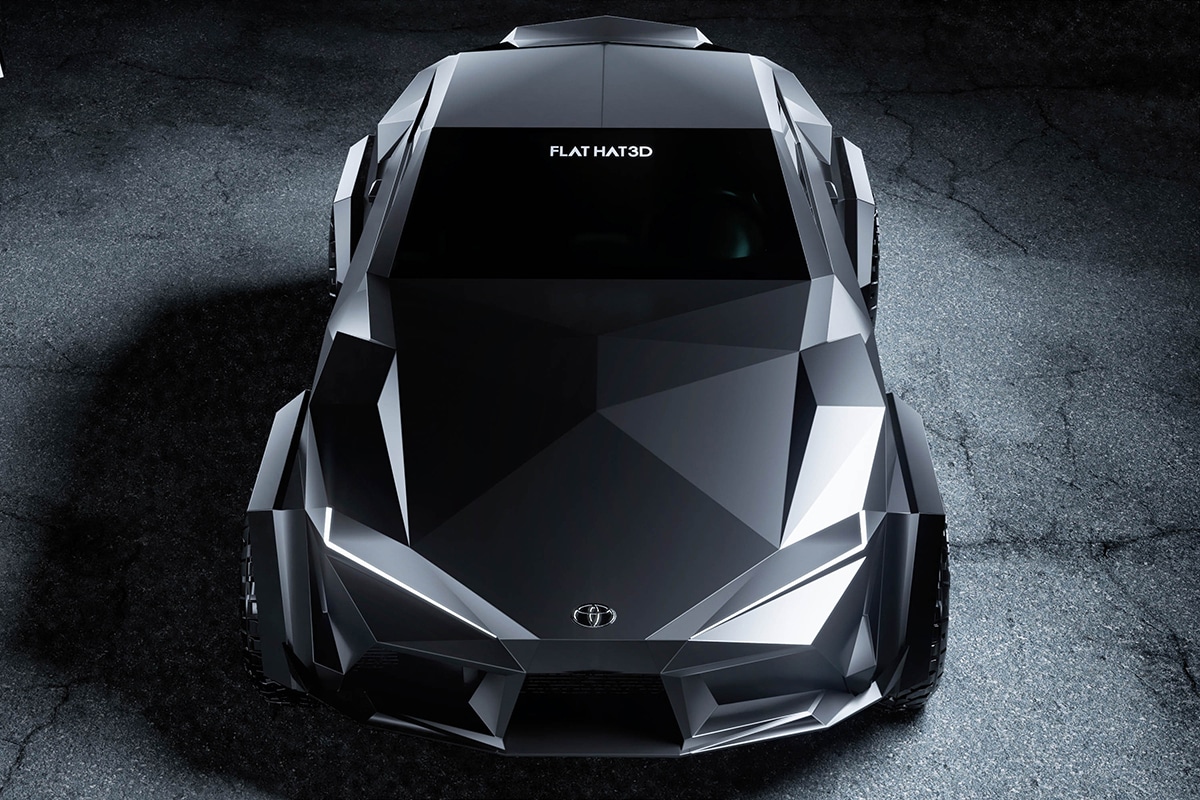 No, this model doesn't invoke Tesla and its Cybertruck, though a resemblance is definitely there. Instead, Flat Hat turned to Karlmann King for this new look. The original car started out as a late model GR, but Flat Hat re-imagined it with a lift kit and flared wheel arches. Off-road wheels and tires add a sense of menace to the design—not that there wasn't already enough menace thanks to the Karlmann "ground stealth fighter" influence. To keep the car more recognisable, Flat Hat kept the original stock headlight and taillight setup. The Cyber Supra was imagined with Karlmann's carbon fibre panelling, which is said to be 100 per cent bulletproof.
No pictures of the re-imagined Supra's interior were shared, but it would have to be completely decked out to match the incredible detail of the exterior. The car looks like a black diamond, and has the attitude to match. And if this were to actually be done, it would have the muscle to back up that attitude seeing as the 2021 Supra comes with a turbocharged 3.0-litre inline-six that produces 382 horsepower. Not only does this design deserve a look, it deserves to be produced in the real world as well.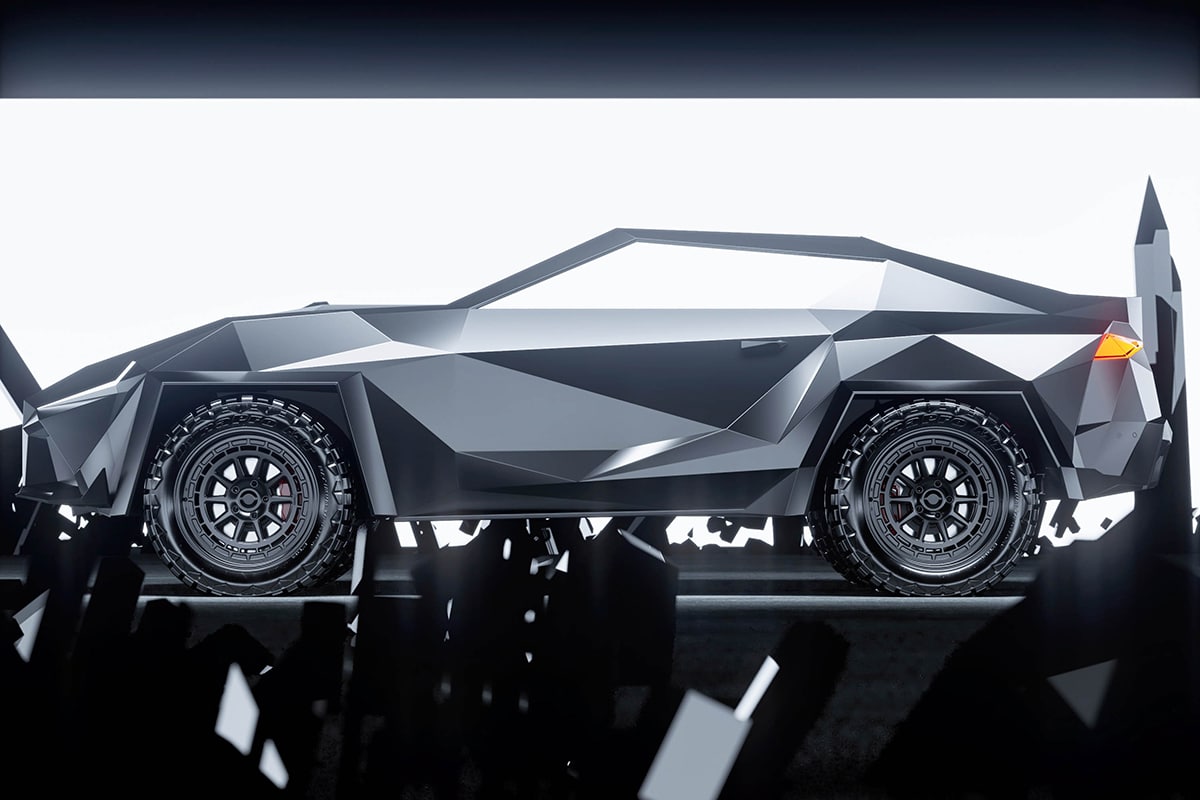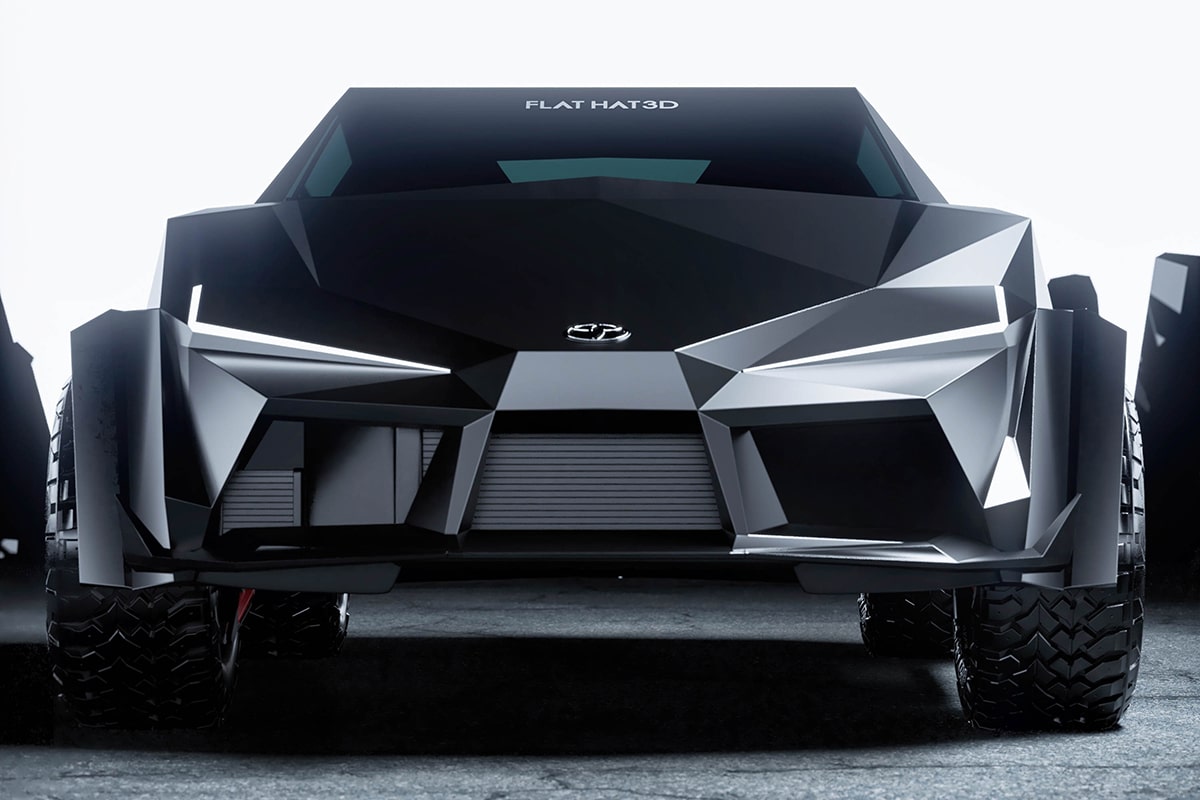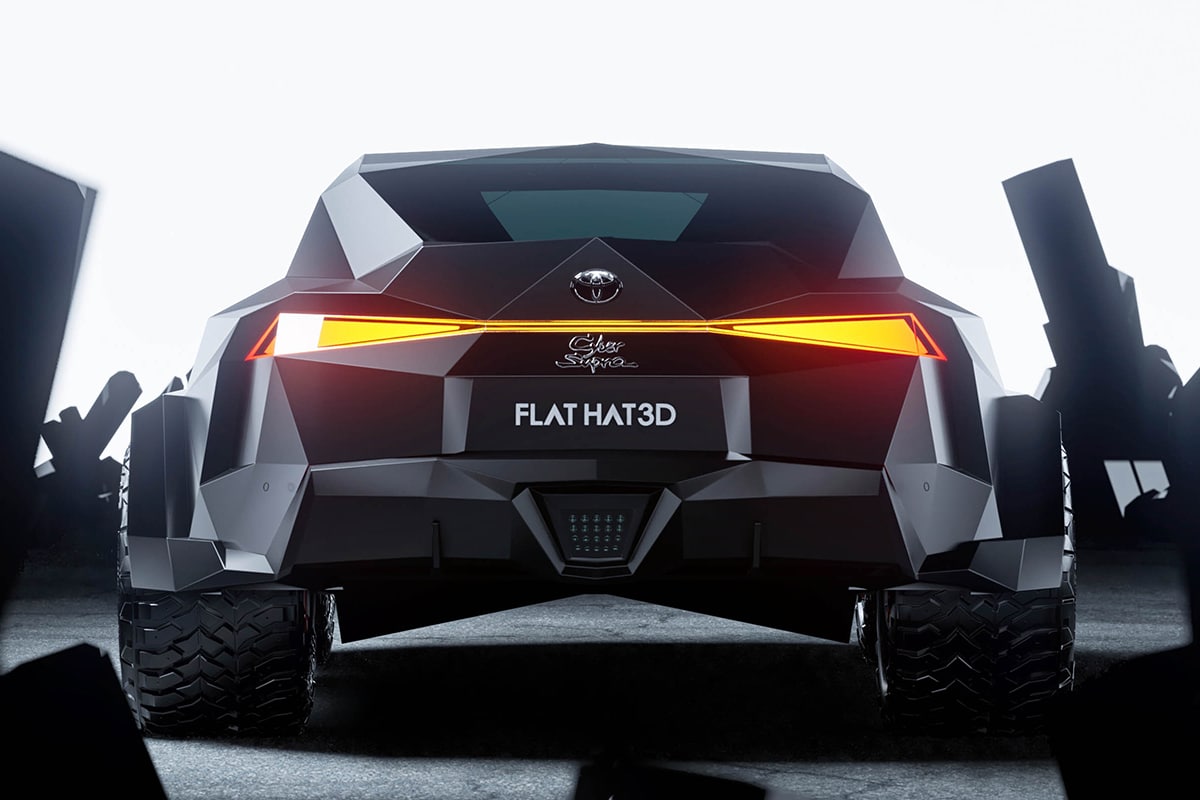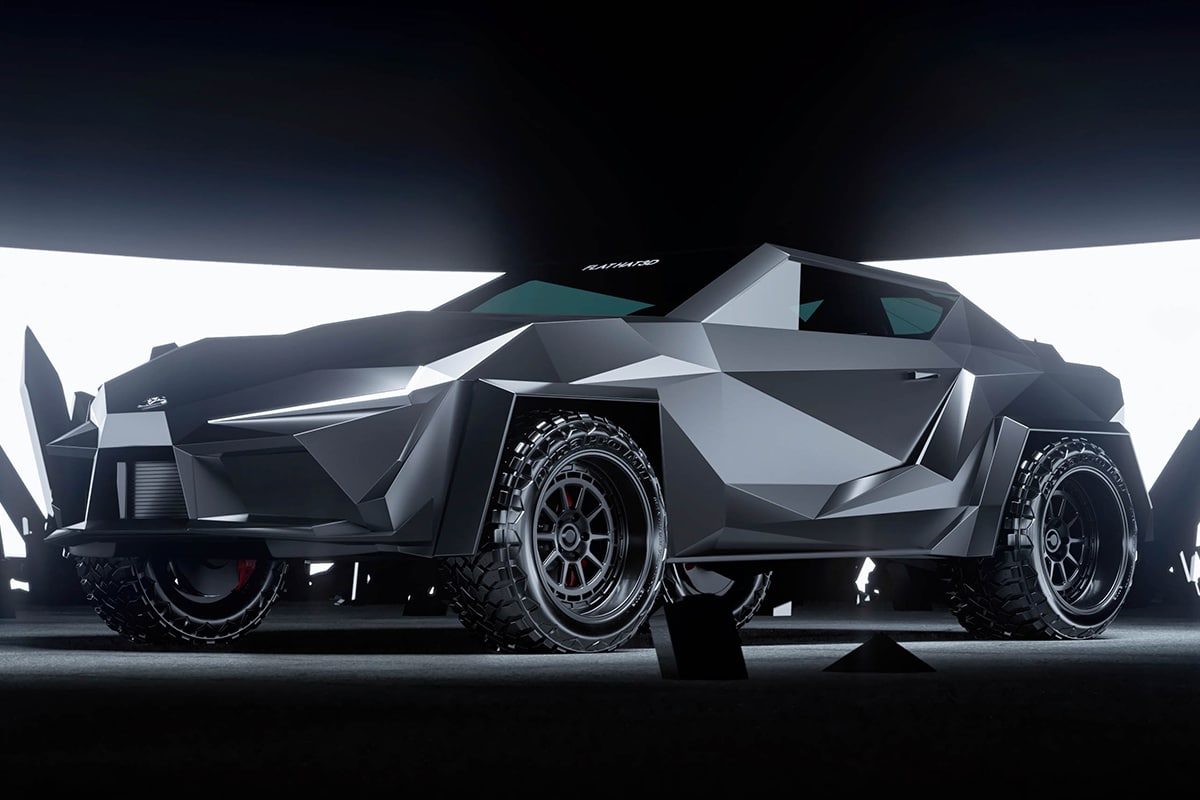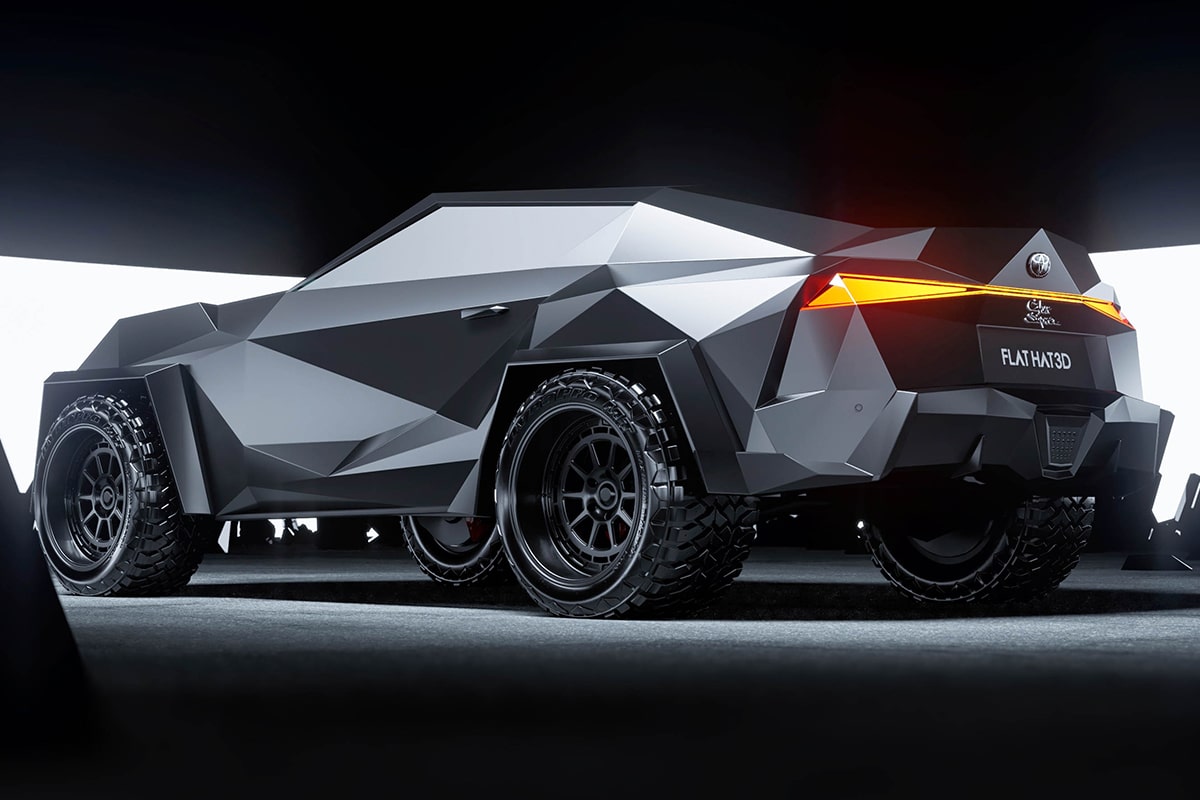 You'll also like:
Cadillac Reveals InnerSpace, Arguably the Most Luxurious Autonomous Vehicle Ever Built
F1 Champion Sebastian Vettel Sells Ferrari Collection in Just 72 Hours
Harley-Davidson's World First Pan America 1250 Unveiled