Ford Unveils Custom F-150, Bronco and Mustang Mach-E GT
SEMA was supposed to be a particularly interesting show and tell for Ford this year, but like so many events, COVID-19 has caused this year's show to be derailed. That's not stopping Ford, though. The automaker is moving ahead with its plans to unveil custom versions of the 2021 F-150, Bronco, and Bronco Sport. Each of these bespoke beauties feature Ford Accessories and Performance Parts. The show, which was held virtually, also featured the new 2021 Ranger Tremor as well as the Mustang Mach-E 1400 and 2021 Mustang Mach-E GT.
You'll also like:
The New Lamborghini Countach is a Questionable Grab of Retro Revival
Deus Finally Finishes Its BMW 2002 Custom
How to Finance Your Dream Car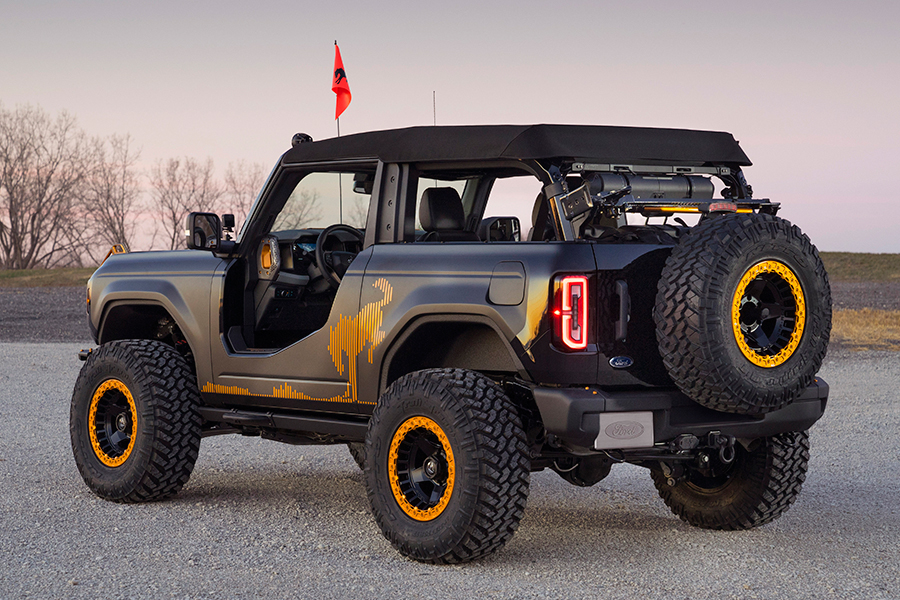 "From upfitters to outfitters, and from hot rodders to outdoor adventurers, the show must go on, and our first-ever Ford Auto Nights SEMA Show Special keeps the customization and innovation going virtually. This passionate, die-hard audience with an appetite for our Ford brand is vital to us," said Kim Cape, the director of Ford global brand and integrated marketing. The first day of the show will show off "the ultimate Ford garage."
Hosts Jarod DeAnda and Kellee Edwards walked Ford fans through a shop stocked with tools, accessories, and space for projects. The second day took a more detailed look at the custom builds Ford unveils. The second day wrapped up with a special panel session with Ford engineers, designers, and drivers.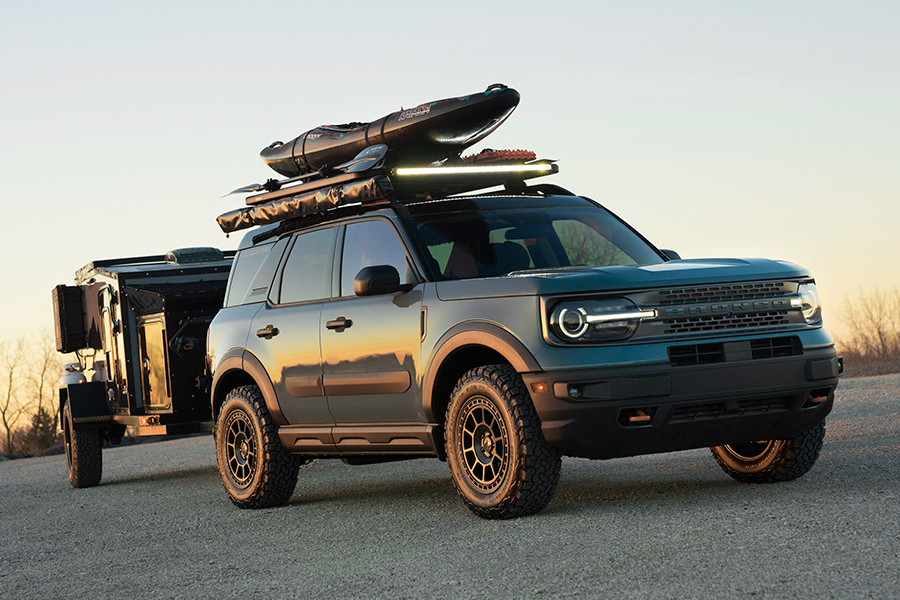 Participants in the show were treated to a view of the MAD Bronco Sport Badlands, which shows that a Bronco can be turned into the ultimate overlander. The Badlands Sasquatch 2-Door Concept is built around the idea of a comfortable Monday to Friday Bronco transforming into a weekend off-roading warrior.
The Ford F150 Limited Hybrid SuperCrew is designed to be the "foreman's truck," while the Ranger XLT Tremor SuperCrew was built to accompany adventure seekers into the great unkown—along with all their gear. Finally, the Mustang Mach-E 1400 is an all-electric road rocket built with seven electric motors.