Ford's GT Supercar Get More Power in New Special Edition
"Ford GT continues to be the pinnacle of Ford performance. GT is always the ultimate expression of Ford racing innovation, and as we know from the 1966 Le Mans through today, that means constantly raising our game for our customers as well as earning the checkered flag," said Ed Krenz, Ford Performance chief program engineer. That statement came in conjunction with an announcement that the 2020 Ford GT supercar would be getting upgrades, including increased engine power and improved cooling.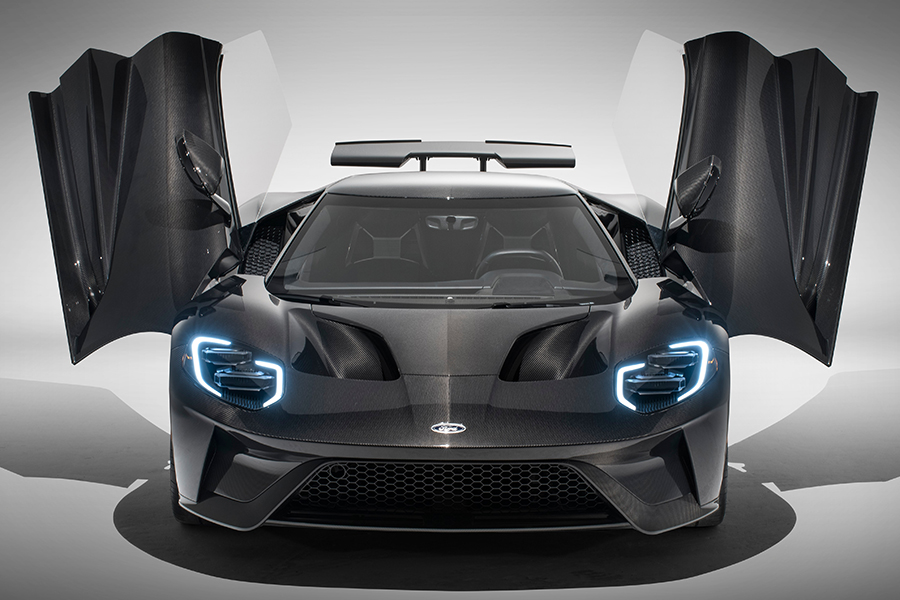 Compared to the 2017 through 2019 GT supercars, the 2020 GT gets an additional 13 horsepower, bringing its total to 660 horsepower. That power boost comes thanks to the EcoBoost with a broader torque band and a revised engine calibration. There are also a few mechanical upgrades, like the gallery-cooled pistons and higher-energy ignition coils. Engine cooling and airflow updates come via the new buttress air ducts that are designed to increase air flow by 50 percent. Larger intercoolers will also help to keep air temperatures cooler, which will preserve peak power for more strenuous moments. In the track mode, the GT's suspension damping is increased to add enhanced handling and control.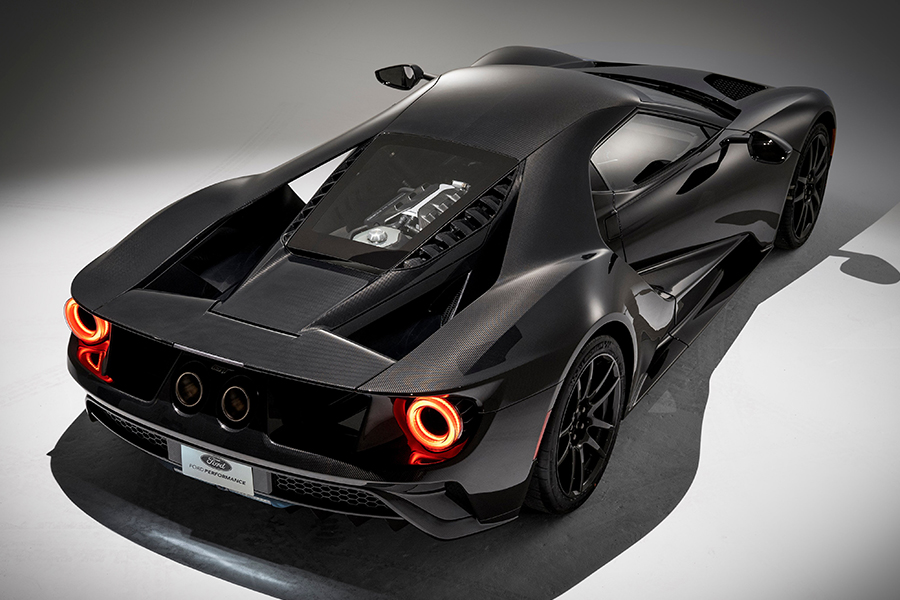 The GT also benefits from a new Akropovic titanium exhaust as well as an increased emphasis on sculpted carbon fiber used in the body. "This next chapter in the Ford GT story allows us to fully demonstrate our mastery in both the art and science of carbon fiber craftsmanship and finishing," states Angus Smith, the General Manager of Multimatic Niche Vehicles, North America. "The results of this ongoing partnership between Multimatic and Ford Performance speak for themselves, as each visually stunning and unique Liquid Carbon GT is a manufacturing marvel, showcasing the characteristics and nuances inherent in carbon fiber composites." The GT will come with an update to its iconic heritage livery, with a black pinstripe that divides the blue and orange colors and brings to mind the 1968 to 1969 Le Mans winning GT40. "Our team is very focused on delivering a car that exceeds customer expectations," says Mike Severson, Ford GT program manager. Looks like they've done just that with the 2020 Ford GT supercar.