Ford's Seven-Motor Electric Mustang Mach-E 1400 is Certifiably Insane
Vaughn Gittin Jr and Ford teamed up for an electric crossover worthy of wearing the Mustang moniker. What they created was an electric vehicle that features seven motors and is capable of 1400 horsepower—the Ford Mustang Mach-E 1400.
You'll also like:
GMC Brings Back the Hummer as an EV
Win a 2020 Ford Mustang Shelby GT500 Plus $20,000!
The Polarising New BMW 4 Series is Designed to Break Necks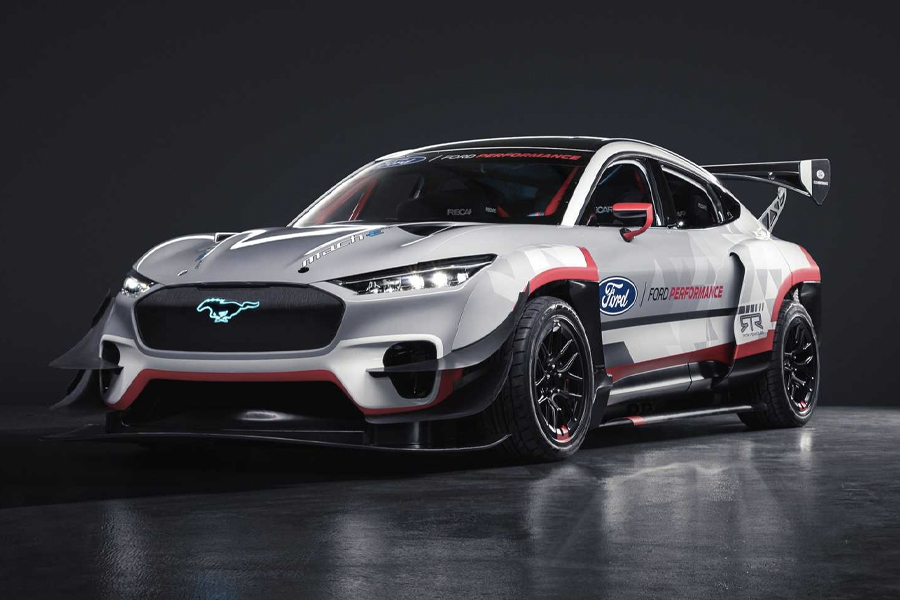 Gittin heads up RTR Vehicles, which is responsible for a whole slew of monstrous builds, including Ken Block's Hoonicorn and Gittin's own 1100 horsepower Mustang for Formula D. The Mach E comes out of the Concord, North Carolina, based garage, where instead of starting with a car that was already built, Gittin worked concurrently with Ford on building the car. "AS soon as they could get me a body in white, we got started," explains Gittin.
That body had flared fenders and a Pikes Peak wing built onto the reinforced unibody with a cage. The Mach-E comes with a 56.8 kWh lithium-ion battery that powers the car for short rides, not long hauls, making this a true racer. That attribute and the fact that the front driveshafts can be removed, hints at this car's potential for drifting. Of course, taking out those front driveshafts also disengages three of the car's seen motors.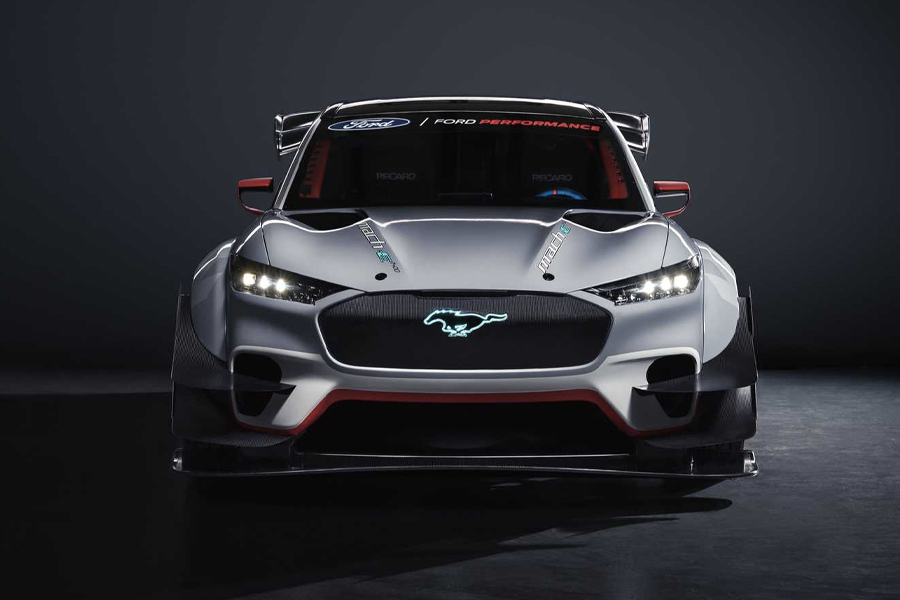 "This is infinitely tunable," says Gittin of the Mach-E. "It could behave any way you want. When I first drove it, I was shocked. It's quick on a level I've never experienced." Ford hasn't shared much as far as specs go—other than the 1,400 horsepower and the more than 2,300 pounds of downforce at 160 miles per hour. The incredible potential of this showcase car is meant to also showcase the potential of electric vehicles, something Ford is investing heavily in (to the tune of USD$11.5 billion worldwide).
"Now is the perfect time to leverage electric technology, learn from it, and apply it to our lineup," states Mustang Mach-E's chief program engineer, Ron Heiser. "Mustang Mach-E is going to be fun to drive, just like every other Mustang before it, but Mustang Mach-E 1400 is completely insane, thanks to the efforts of Ford Performance and RTR."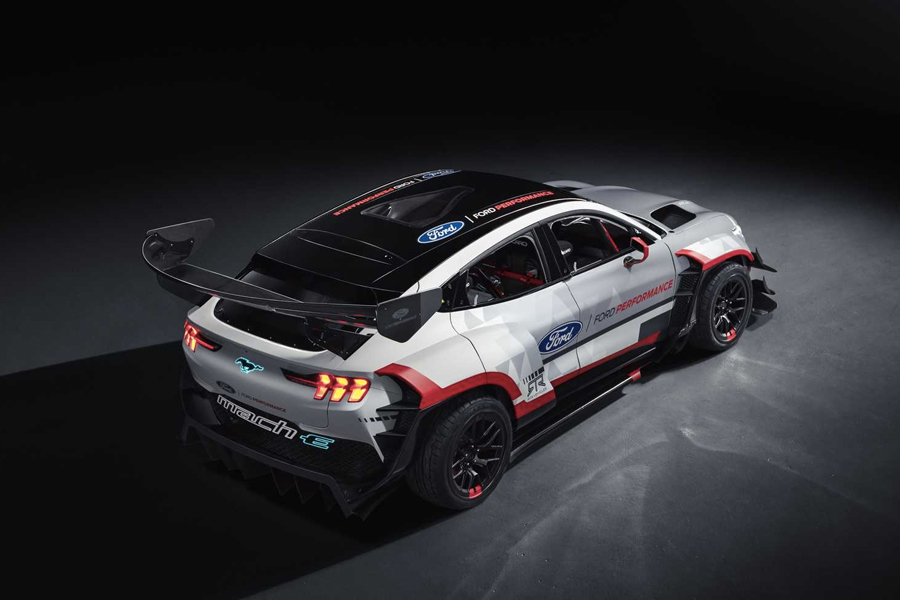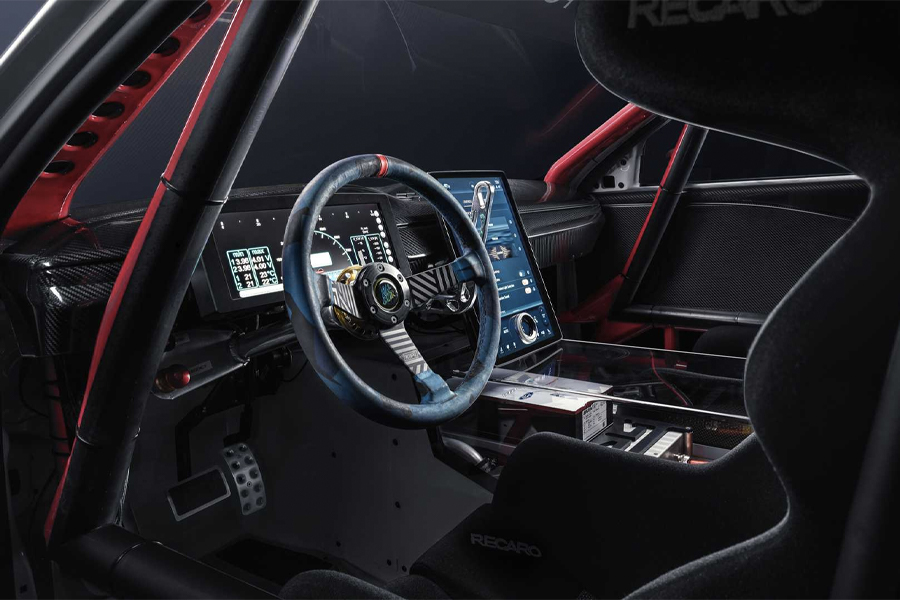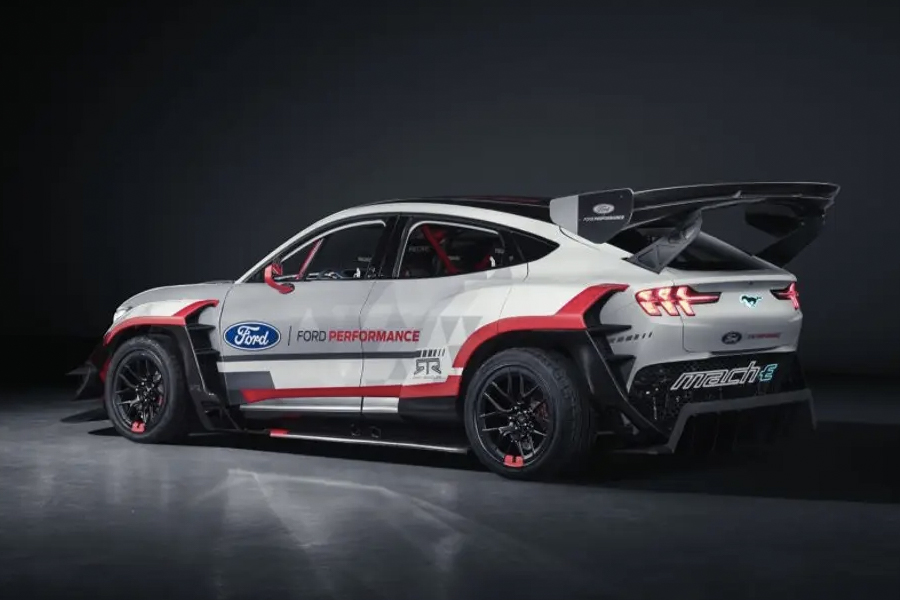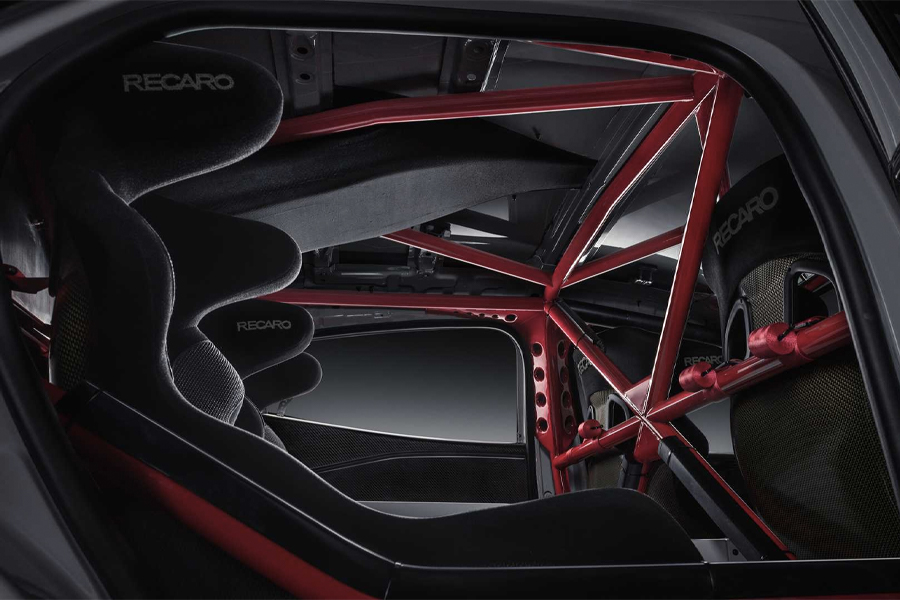 You'll also like:
GMC Brings Back the Hummer as an EV
Aston Martin V12 Vantage: Sold Out Stunner Will Be Last of its Kind
Maserati's Levante GTS Heads Down Under in 2020