Fordzilla's Virtual Car was Designed by Gamers
Every once in a while, certain people are granted the opportunity to work on a project that speaks to their heart. These projects reconnect them to the passion that led them to where they are today. For Arturo Arino, of Team Fordzilla, Ford Europe, that project was the Team Fordzilla P1 concept.
"Project P1 took me to the beginning of it all," says Arino. "The reason why I became a car designer in the first place was to design something never seen before and something that pushes the boundaries. This vehicle will be visually stunning, and while it will push the gamer to the limits of focus and reflexes, it will also be hugely rewarding to drive."
You'll also like:
Hyperion XP1 is a 220MPH Hydrogen-Powered Hypercar
Porsche's New Hybrid Panamera is the Best of Both Worlds
This V12 Ferrari Omologata is a One Off 812 Superfast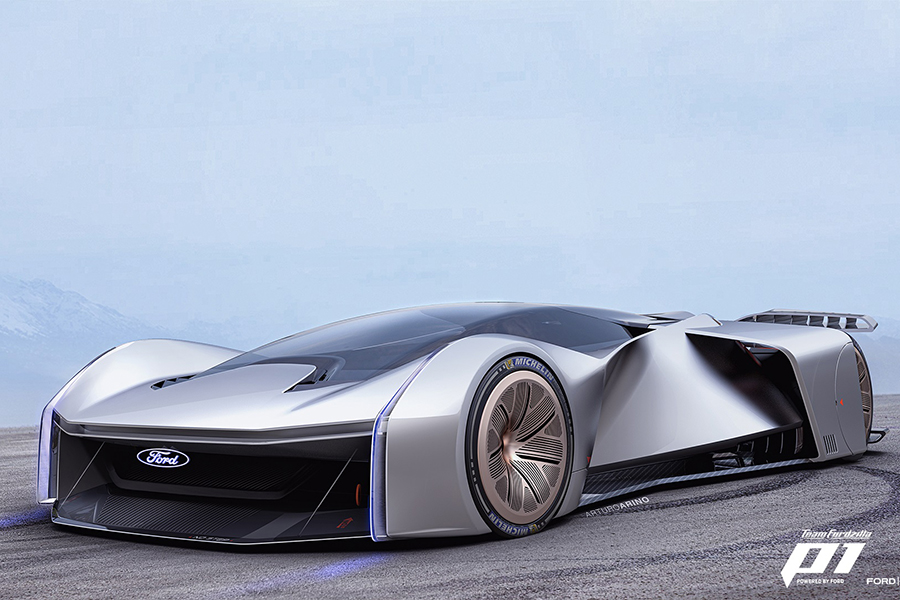 Team Fordzilla's ultimate virtual racing car was revealed at Gamescom 2020, announcing that it will feature in an upcoming racing game in 2021. Title "Project P1," the virtual car was developed as a collaboration between the automaker and gamers. Using Twitter votes to inform the design decisions, the car evolved based on feedback. Gamers directly influenced the design of the cockpit, including the seating position, as well as the drivetrain. The final poll offered two different designs for gamers to vote on. Some 250,000 fans voted, and Arino's design came out victorious, garnering 83.8 per cent of the votes.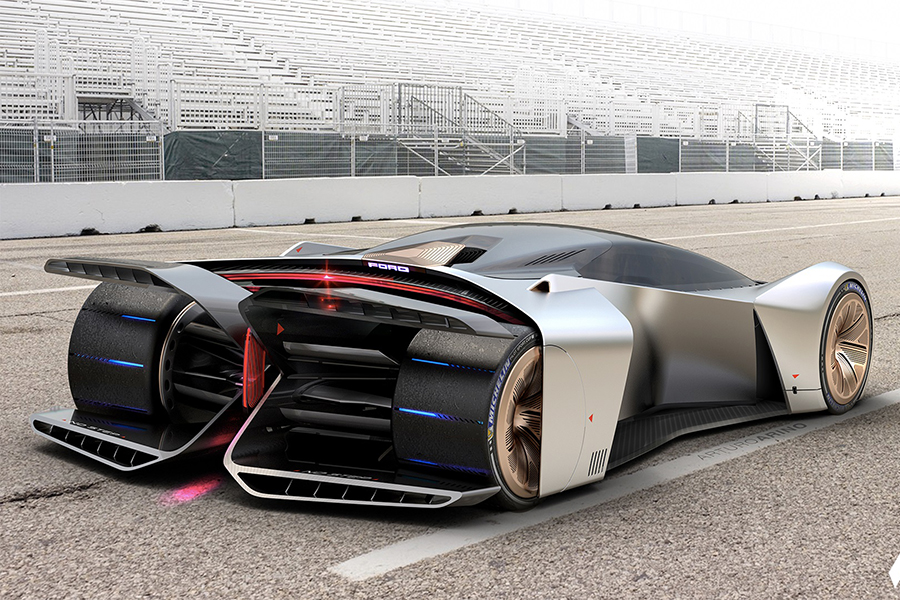 Arino's design offers morphing technology on the body, which grants the improved stability of a longtail racer for high-speed straights. It also has the benefits of a shorter body, which comes in handy on tighter circuits. While fans may be excited to know that they will be able to drive this car in an upcoming simulation game, they'll be just as excited to hear that Ford plans to build a life-size scale model of the concept car by the end of the year. Ford will employ their design studios in Cologne, Germany, to create the model.
"We showed again at Gamescom this year that we're serious about gaming, but what was really great is the continuing support we're receiving from that gaming community," state4d Emmanuel Lubrani, the Senior Manager of Communications for Team Fordzilla, Ford Europe. This new design is a definite display of that commitment, as well as a hint of what the future may hold for Ford fans.