A Fully Electric DeLorean is Officially Coming in August
While we don't need roads where we're going, we might need a few more electric charging stations. In February, Italdesign caught us completely off-guard by unveiling a trailer video that teased a new look DeLorean vehicle, revived after over 40 years lying dormant in automotive folklore. At the time, not much was known about the revival, but just this week, the firm behind the new build has dropped some fresh information and it is juicy. By all accounts, the new DeLorean will be fully electric.
According to Italdesign, the new-look electric vehicle will be officially unveiled during the Pebble Beach Concours d'Elegance on August 21. While there are no visuals currently available, the automotive manufacturer did confirm that the remarkable gullwing doors teased in that first clip will make a starring appearance, alongside a "distinctive Italdesign styling appeal".
"With DeLorean, we're working on a car that is the authentic expression of all the services Italdesign is well-known for on an international level," Andrea Porta, Italdesign business development manager said.
It's not the first time DeLorean has teamed up with Italdesign, either. The relationship goes back to 1974 when the firm was entrusted to conceive the original 2-seater, rear-engined, sports car for the American market. Based on the Lancia Medusa concept car, the Italdesign DMC-24 was created as a rolling mock-up, however, founder John DeLorean's legal issues put on a damper on the experience and ultimately, the entire business. Flash-forward to 2022 and finally, the innovative DeLorean Motor Company is getting respect from more than just '80s movie nerds.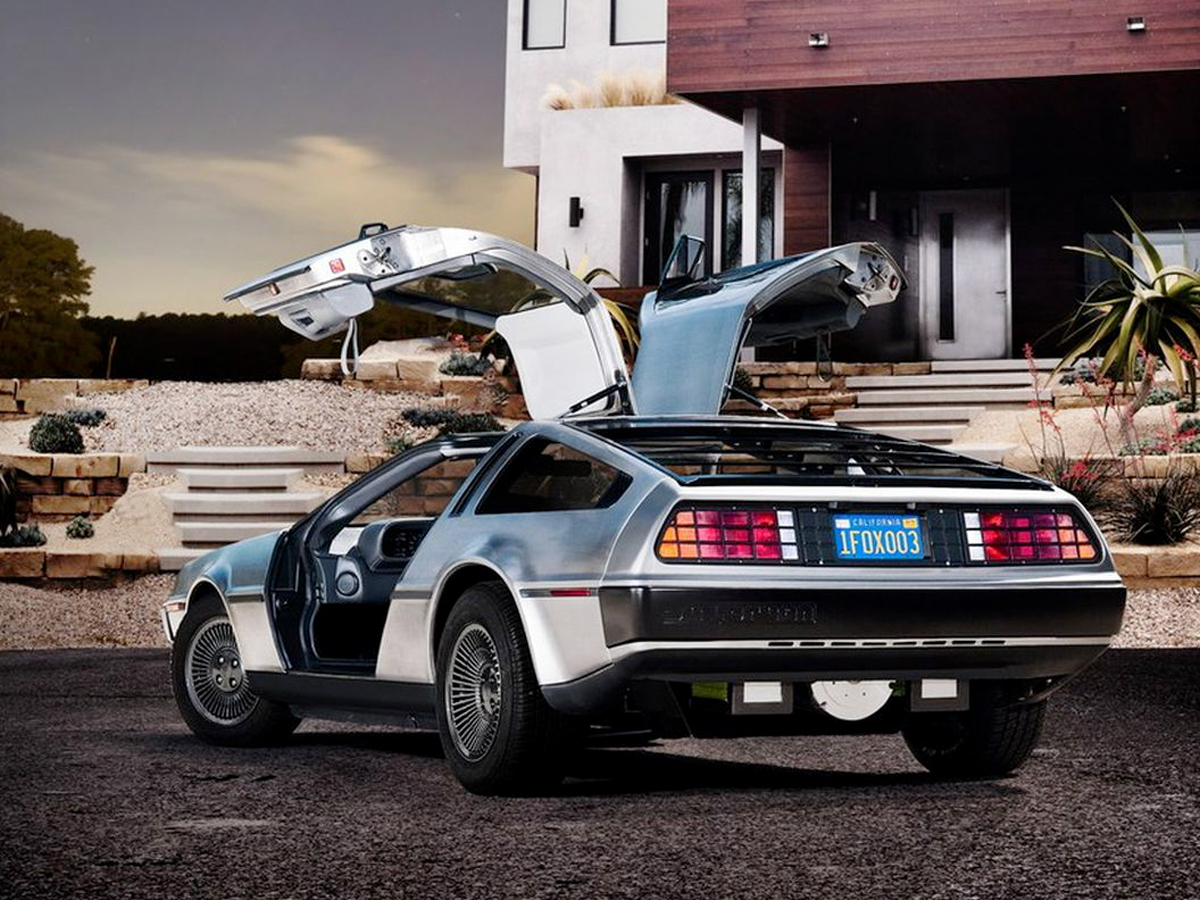 Best known for its starring role in the classic Robert Zemeckis trilogy Back to the Future, the DMC-12 served as the perfect folly for a time machine, but outside Hollywood, it received mixed reviews. Sluggish and slow for a sports car, the vehicle wasn't exactly a purist's delight, however, the stainless steel body panels were attractive and impervious to corrosion, prompting many to buy into the bold design in hopes that performance would come with time.
"Starting from the styling, as we are the official partner. We are very excited that the next evolution of the DeLorean brand will be represented by our storied partnership with Italdesign," Troy Beetz, CMO at DeLorean said.
The new all-electric DeLorean will be unveiled during the Pebble Beach Concours d'Elegance on August 21. Until then, you can check out the teaser video above or stay put to date with the latest announcements via the link below.