GEV Adventure Trucks Lets You Stay in the Wild
Missouri-based Adventure Trucks puts together the trucks that you've only been able to dream about. Their GEV Aventure Truck puts together all the options you need, and they do it in a footprint that still fits in your driveway.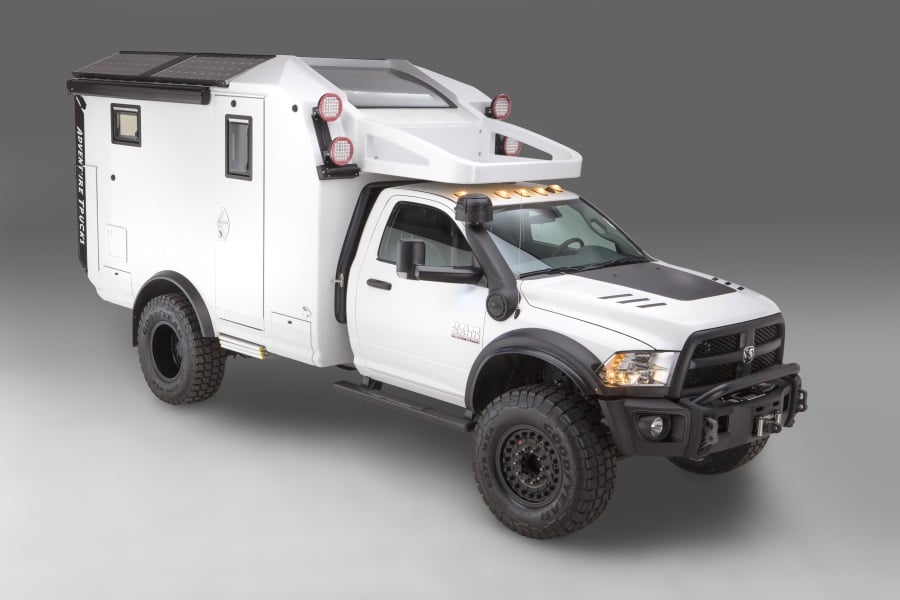 Using either a Dodge RAM 5500 or a Ford F550, Adventure Trucks allows you to choose the options you would like to see in your adventure vehicle. The GEV is a two-person truck that comes complete with a bathroom, kitchenette, and sleeping area. There's a folding table as well as more storage than you'll know what to do with. The living quarters are made of a fiberglass composite, and added to the truck, the whole vehicle measures 89 inches wide by an overall length of 21.5 feet and a 10 foot height.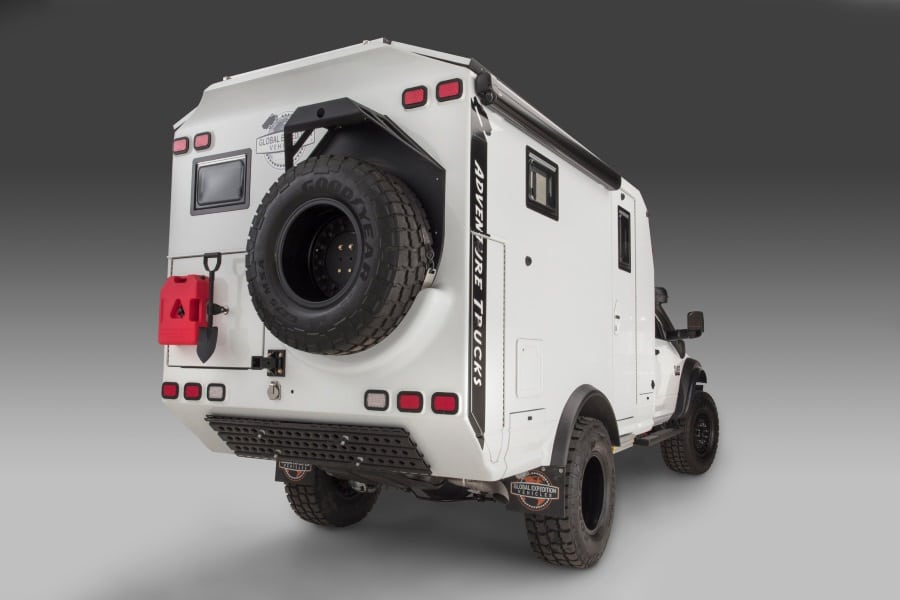 The Adventure Truck can hold up to 100 gallons of gas, 90 gallons of water, and 26 gallons of wastewater. Coupled with the 400-watt solar panel system on the roof, wired with marine-grade wiring, and you won't be needing to return to civilization any time soon. With a three-inch lift and 20 inch wheels with 335 tires, you'll have plenty of ground clearance to chase even a Mountain Goat.
Need even more space? Adventure Trucks is working on the XT version, which features an over-cab sleeping area.