The 1,000Hp All-Electric Hummer 'Super-Truck' Has Finally Been Unveiled
The Hummer returns after one hell of a hiatus, and with one hell of a makeover. Ditching the petrol for electricity, GMC embraces the new world order with the same grunt and gigantic appeal that made this former-military inspired vehicle such an icon. Returning with a similar vibe and aesthetic, the Hummer Ev returns with a few extra tricks up its sleeve like driving diagonally.

You'll Also Like:
Land Rover Defender Conquers Hybrids in 2021
The Ariya Single Seater Concept Proves Nissan's Future Will Be Anything But Boring
Meet the 2020 Porsche Cayenne Coupé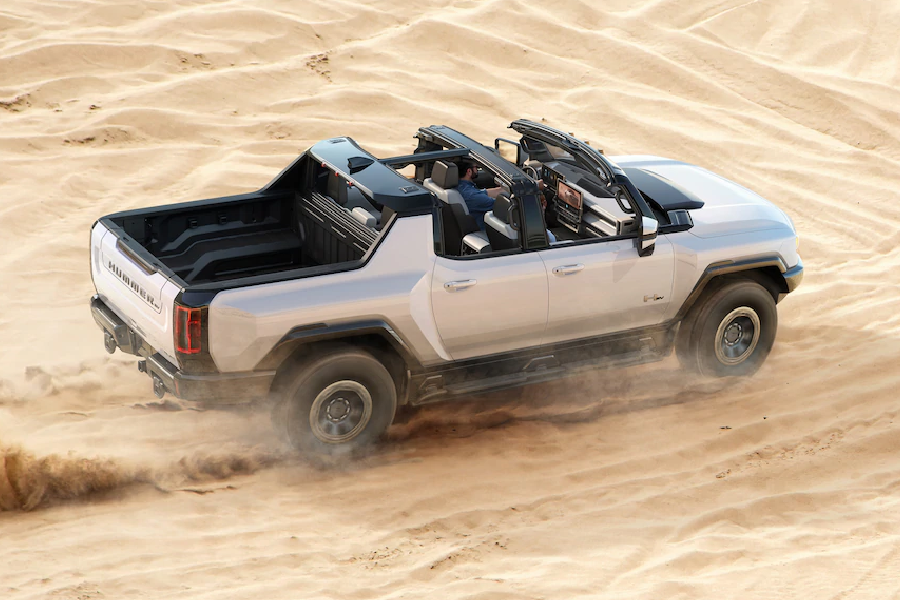 GMC is going through the greatest hits album with the Hummer EV. Unlike the Cadillac Escalade, the Hummer kicks off GMCs foray into a series of battery-powered vehicles to fit the exact demands of those who don't want to give up their gas-guzzling giant for a little electric car. For those that said no to Spark or the Volt, this one is for you.

Similar to how Tesla plays the game, GMC is hauling out the most expensive model first before unveiling the more affordable options later on.  With a price tag of USD$112,595, it's not going to be the cheapest option come Fall 2021, but it could be the coolest.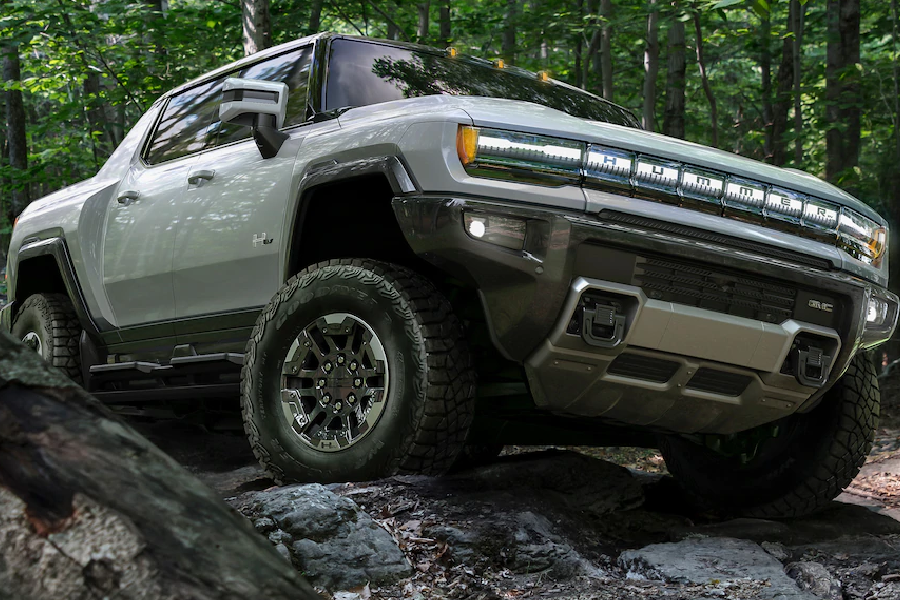 Offering drivers the same grunt and weight as a gas-guzzling Hummer of old, the new all-electric model will be able to travel about 350 miles when fully charged. With sports like acceleration and over 1,000 horsepower, GMC Brand Chief Duncan Aldred said the truck would entice those who never wanted an electric car to begin with. "We think when they see what this is, it will change their minds," he said. 
Sporting specially engineered 35-inch Goodyear Wrangler All Territory tires, eighteen available camera views, industry-leading Infinity Roof and modular Sky Panels, and even a 14-speaker Bose audio system, there's a lot to play with here. Plus, with an estimated 0-60mph of approximately 3 seconds, the next-gen electric Hummer is faster than its fuel-injected ancestors. 
As we mentioned earlier, the diagonal driving or 'crab-walking' as GMC calls it is a 4-wheel steering feature that allows the rear wheels to turn up 10 degrees in either direction, which permits drivers to traverse diagonally at low speeds.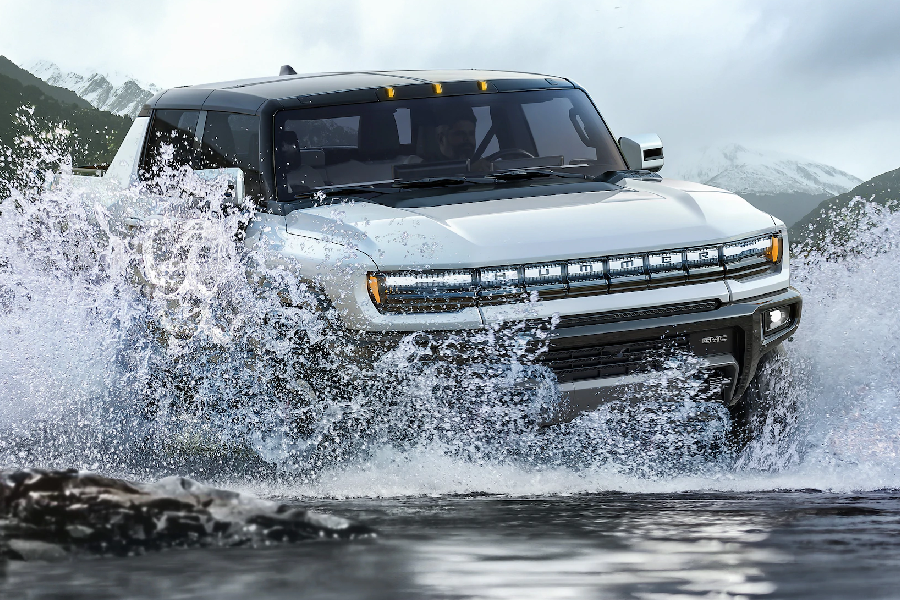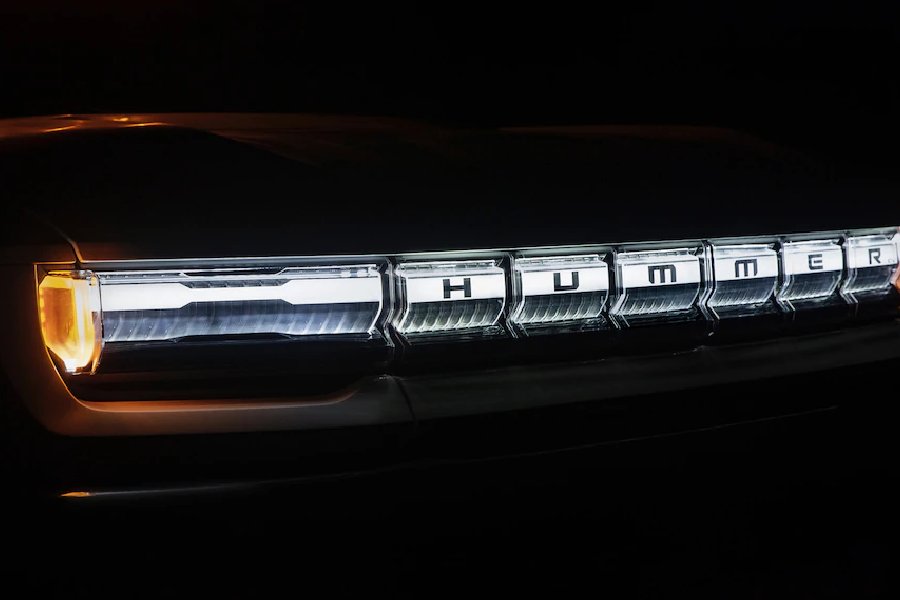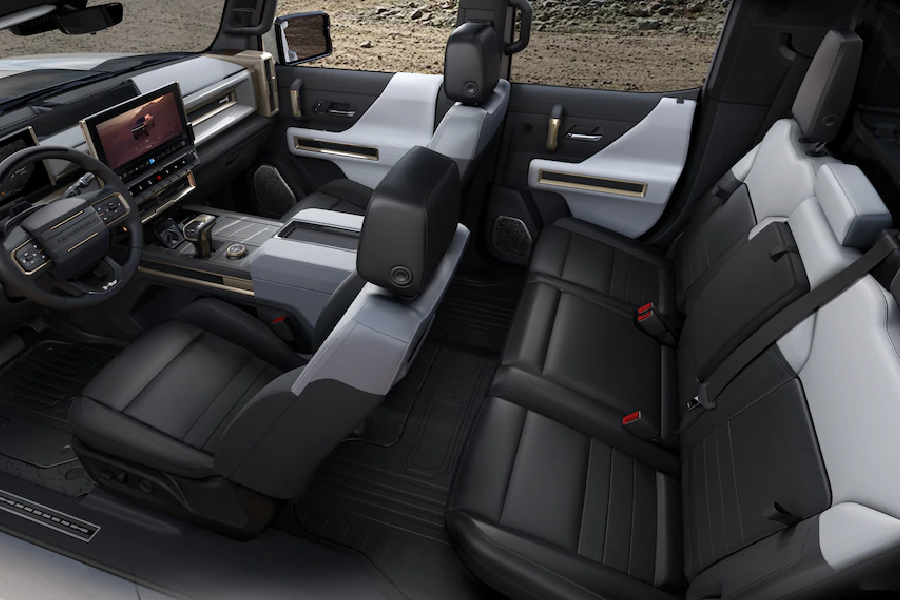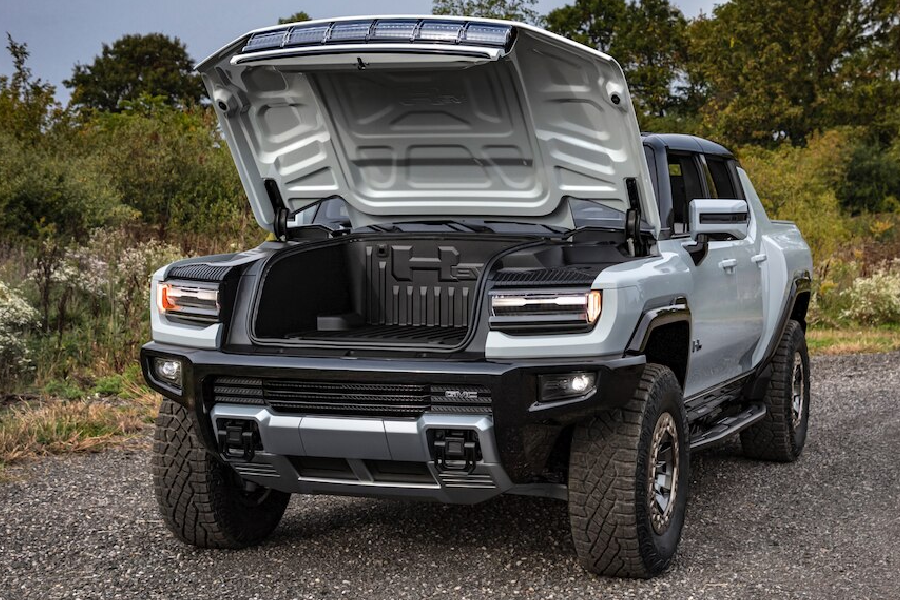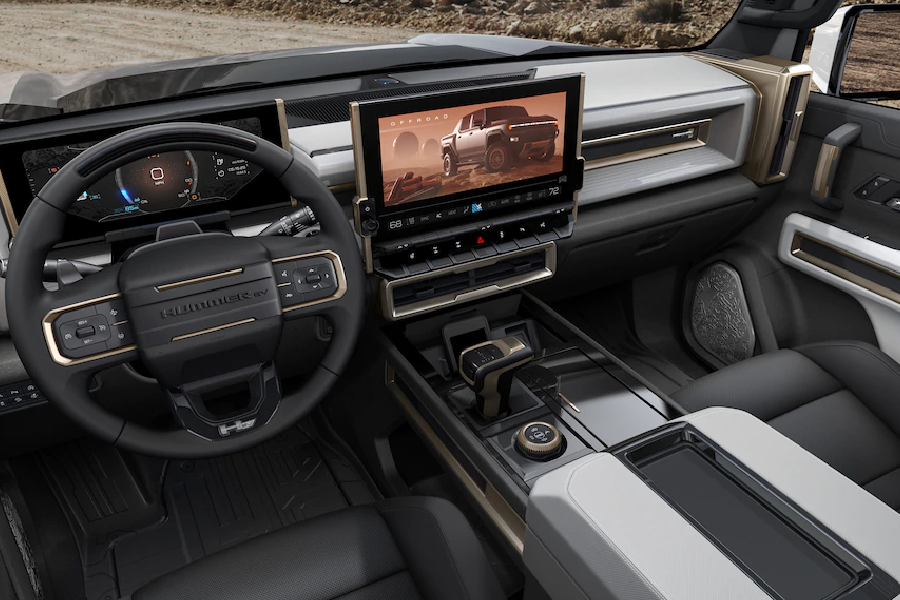 You'll Also Like:
Land Rover Defender Conquers Hybrids in 2021
Sherp Ark ATV Hauls it All, Including 22 People
1958 Land Rover Series II Truck Crossed Australia Twice