Guy Slams Borrowed Lamborghini Head-First into a Wall
Word to the wise, if you own a Lamborghini, probably don't loan it to your mates. One Huracan owner in Spain has learnt his lesson this week after watching his 600hp supercar slam head-first into a wall. In a video posted by Spanish news outlet Huelva24, the Lamborghini, worth an estimated AUD$370,000 came off looking a little worse for wear.
You'll also like:
Guy Crashes 2020 Corvette C8 Immediately After Picking It Up
Car Journalist Crashes New Alpine A110 S, Still Writes Review
Guy Totals Brand New Lamborghini 20 Minutes After Purchase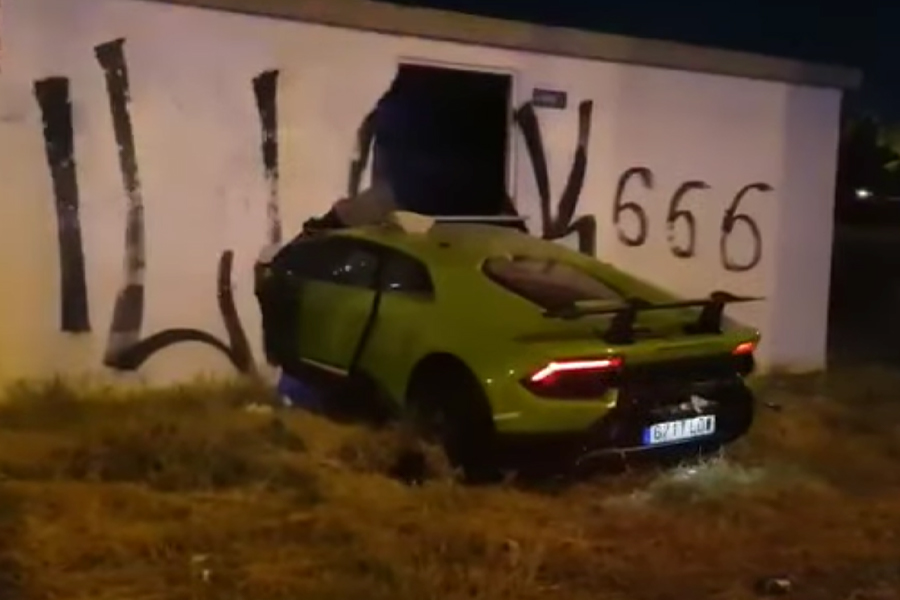 According to Huelva24, the driver lost control in one of the roundabouts on the Paseo Maritimo avenue, slamming the car into the booth of an electrical transformer. To make matters worse, the driver, who was not badly injured in the accident fled on foot.
While you could argue he was running from the potentially explosive transformer, further reporting by Europa Press Emergencias 112 revealed that there was little fire risk. "A source specified to the organisation that no fire has been registered after the event and that the electrical transformation centre has been damaged," the story reads.
Irrespective, the driver was tracked down shortly after at a nearby hospital, reportedly revealing that he had borrowed the car from his mate, who was the actual owner. Talk about generous.
You'll also like:
Guy Crashes 2020 Corvette C8 Immediately After Picking It Up
Car Journalist Crashes New Alpine A110 S, Still Writes Review
Guy Totals Brand New Lamborghini 20 Minutes After Purchase