Hennessey is Building a 6-Wheel Ram Mammoth with 1,200Hp
Look on the side of the Hennessey Ram Mammoth 6X6 and you'll see an animal totem that perfectly embodies what this gigantic truck is all about. The elephant graphic does more than just speak to the spirit of the Mammoth, though. It's also a reference to the "Hellephant" engine packed in under the hood. In place of the 702 horsepower Hellcat supercharged V8 that comes in the 2021 Ram TRX truck from the factory, Hennessey has substituted in the 7.0L Hellephant engine. Normally that engine produces an already immense 1,000 horsepower, but Hennessey is working their magic to take that output up to 1,200 horsepower.
You'll also like:
The 1,000Hp All-Electric Hummer 'Super-Truck' Has Finally Been Unveiled
Jaguar Boosts New F-Type P450 with Massive 5.0-Litre V8 Upgrade
F1 Champion Sebastian Vettel Sells Ferrari Collection in Just 72 Hours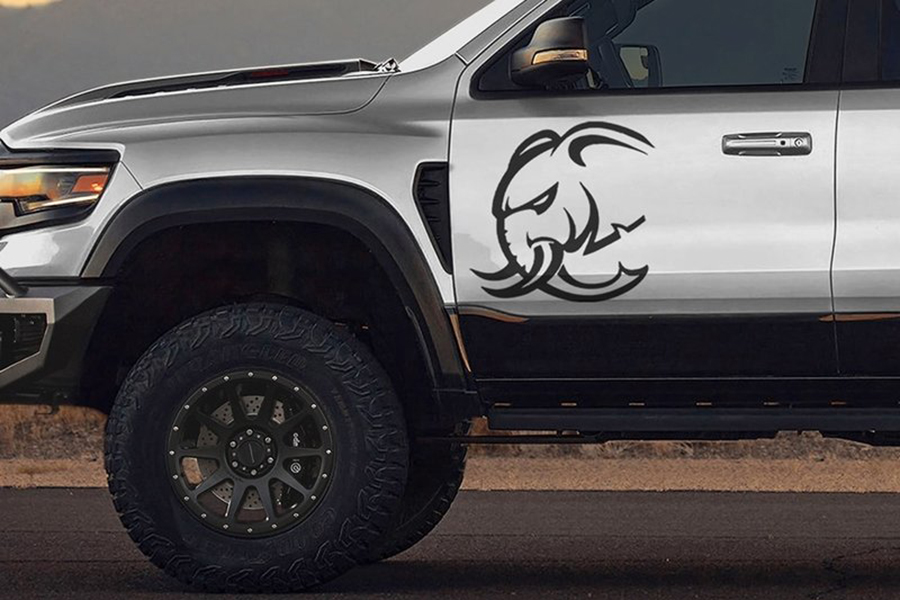 "We are very excited about the Ram TRX," says John Hennessey, founder and CEO of Hennessey Performance Engineering. "Mammoth 6X6 powered by a 1200 HP Hellephant motor is just a completely ridiculous idea, which is exactly why are doing this. We are only going to build three examples which will likely make this the most exclusive and most expensive truck we've ever built." It will also be the biggest and most powerful truck they've ever built. The Mammoth comes with a six-wheel drive, which meant having to convert the truck bed in order to accommodate the extra axle. The truck also comes with a fully upgraded off-road suspension. Of course, this rig isn't so much about climbing over the terrain, like say a ram would, but rather trampling through it, like say an elephant would. The interior is also completely bespoke, and the headlights have been upgraded with LEDs. The front and rear bumpers are also new and large, in keeping with the overall elephant-sized theme.
Everything about the Mammoth—from its engine to its six tires—is elephant sized, and that includes the price. The 6X6 truck will start at USD$500,000.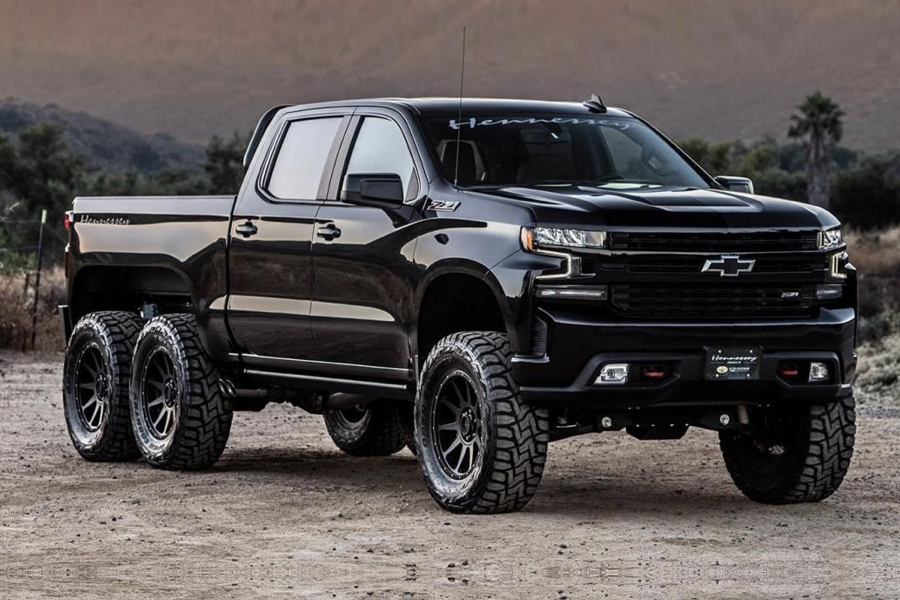 You'll also like:
The 1,000Hp All-Electric Hummer 'Super-Truck' Has Finally Been Unveiled
This 1977 Suzuki Jimny Has Been Transformed into a Sleek Rat Rod
This Life-Sized Lego Supertruck Looks, Drives and 'Crab Walks' Just Like a Real Hummer EV