Niels van Roij's Vintage 'Moon Dust' Defender is a Battle-Scarred Bully
If you have scars, you no doubt have stories to go along with how you got them. While you may wish to get rid of some of those marks, others bring back important memories—perhaps not always happy memories, but memories that play an important part in who you are today. When iconic car designer Niels van Roij and his Heritage Customs Vintage were approached about doing a custom, hand-built one-off, they were faced with having to fix the dents and other imperfections that the Defender had accumulated. Instead of striving to remove all those character points, Heritage opted to retain "some of its battle scars, instead of being over-restored: an ode to the previous life of this car." The result is the Moon Dust Defender.
You'll also like:
$250,000 Ram TRX 6×6 Warlord is Ready for the Apocalypse
New Lamborghini Countach is a Questionable Grab of Retro Revival
Aston Martin Valkyrie Spider is Basically an F1 Car For The Road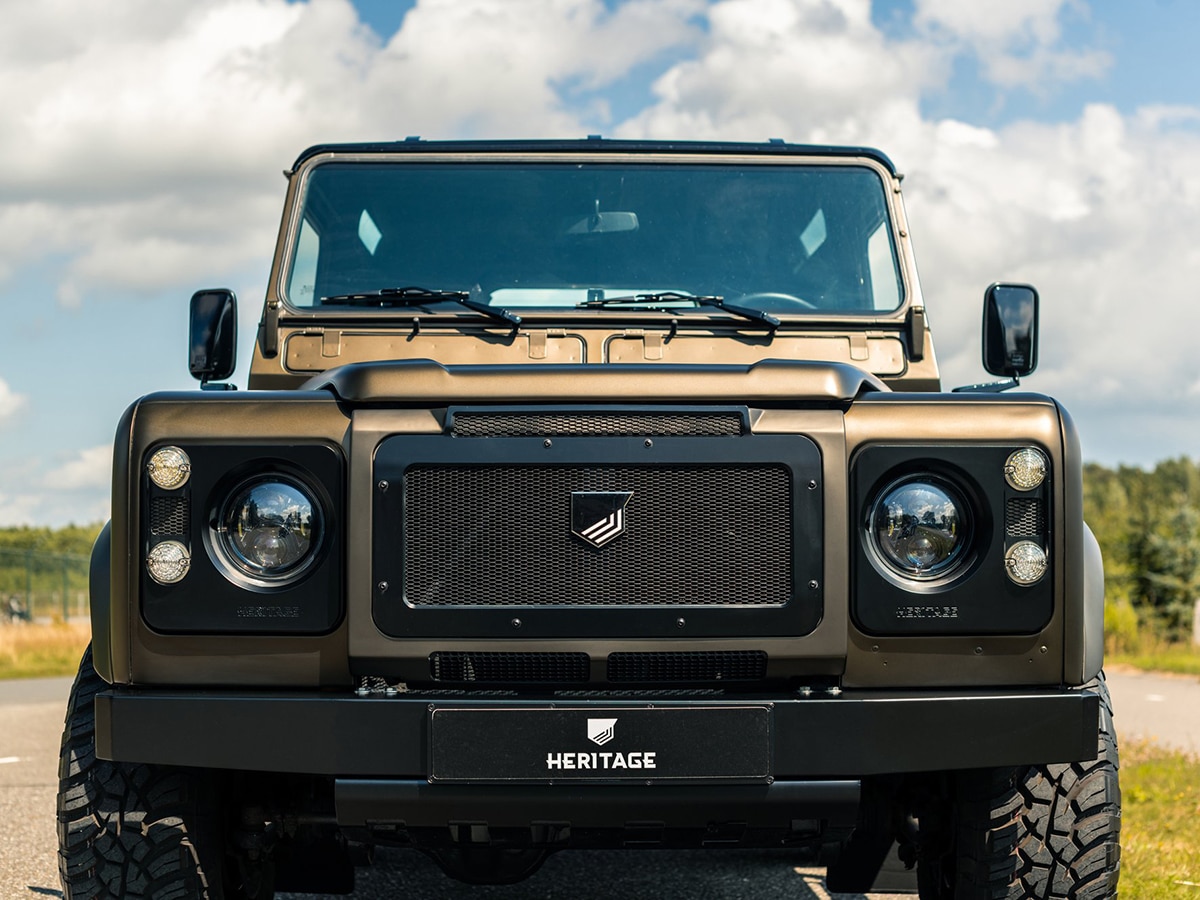 "Moon Dust" is a name that you might expect the children of hippies to bear, but it also refers to the matte satin metallic paint chosen to finish off the looks of this custom Defender. The paint was specifically created for this project, and it grants the Defender the ability to slightly change colour depending on the angle and the amount of light. Heritage Customs Vintage also milled aluminium air vents, grille, and headlight surrounds for the project. The wheels are done in steel to complete the look. Inside, the custom Defender was outfitted in non-automotive black leather and quilted Alcantara. The colours match the black roof as well as the wheels. In the back, the floor is flamed oak. Under the hood, Heritage Customs Vintage used a V8 engine matched to a manual transmission.
"The owner of this '85 Defender V8 was keen to co-design a stylish and understated Vintage model with us. At Heritage Customs we call this carchitecture," Niels van Roij, car designer and co-owner of Heritage Customs said. "Together we opted to paint our Heritage Customs milled aluminium side- and bonnet vents as well as the bespoke front bumper black; matching the roof and wheels. The owner was keen to not make this floor out of teak, as in his view the rugged Flamed Oak Wood complements the character of this confident Vintage better."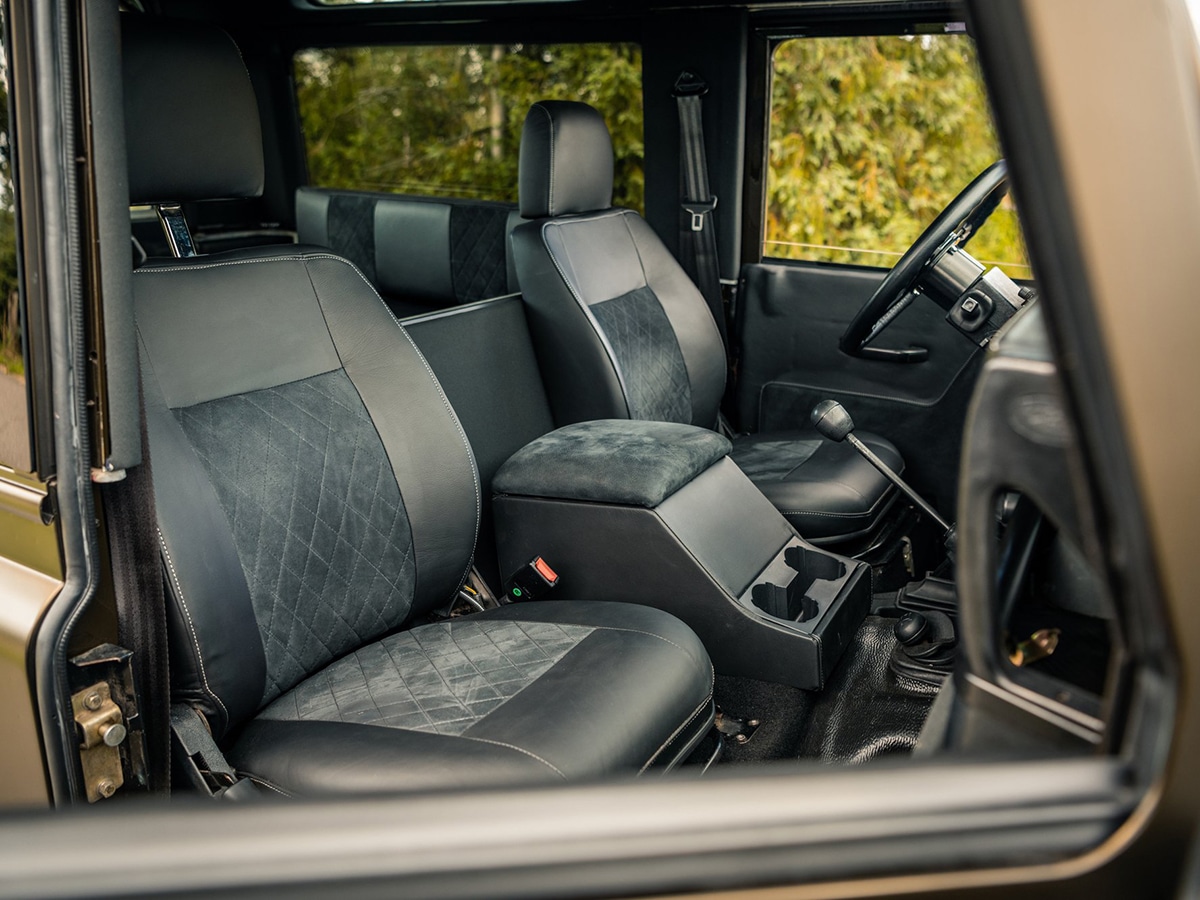 As a custom build with its own, unique character courtesy of a lifetime of experiences as shown in dents and dings, the Moon Dust Defender is difficult to put a price to. But to give you an idea of what a similar project might run you, you can plan on around $59,000, after finding a suitable donor vehicle. If you do go down this road, just make sure that find a Defender that has a story to tell for each little imperfection.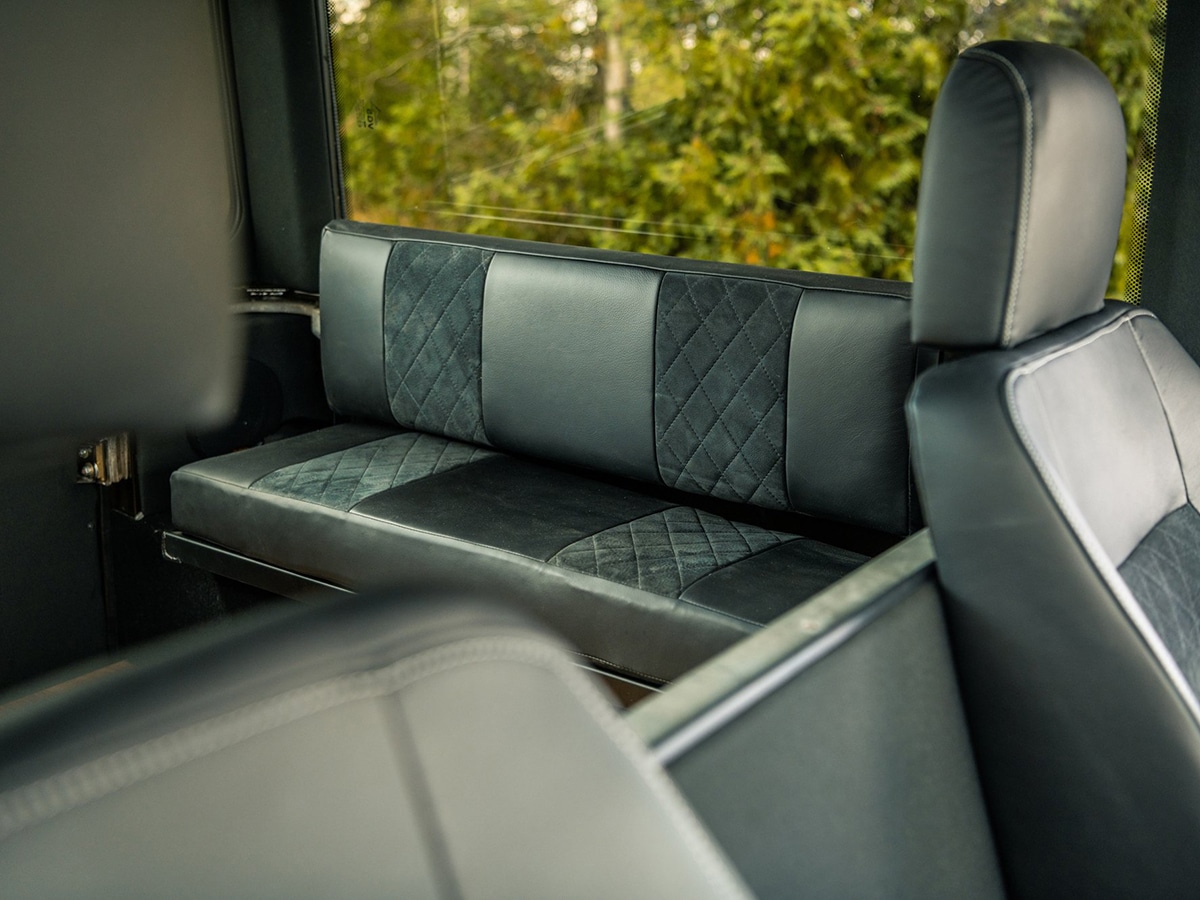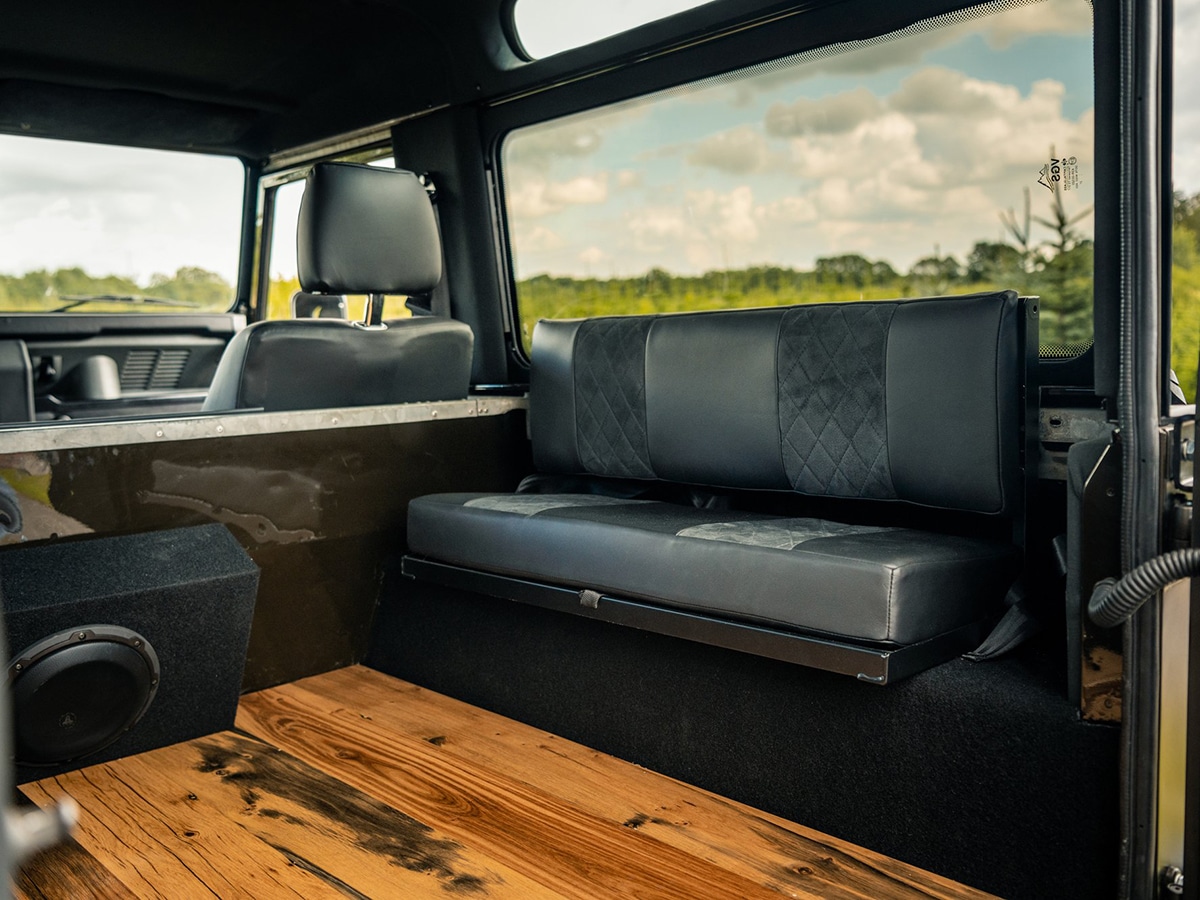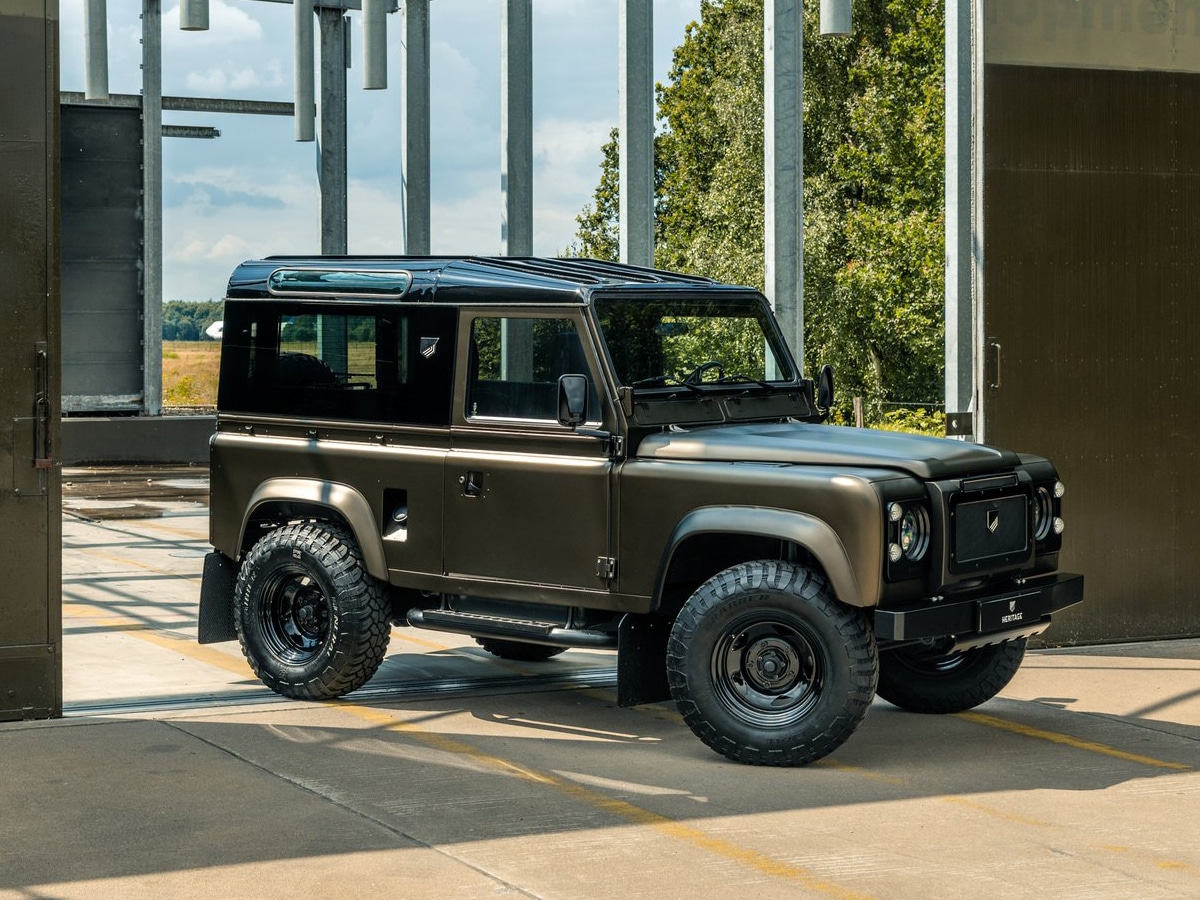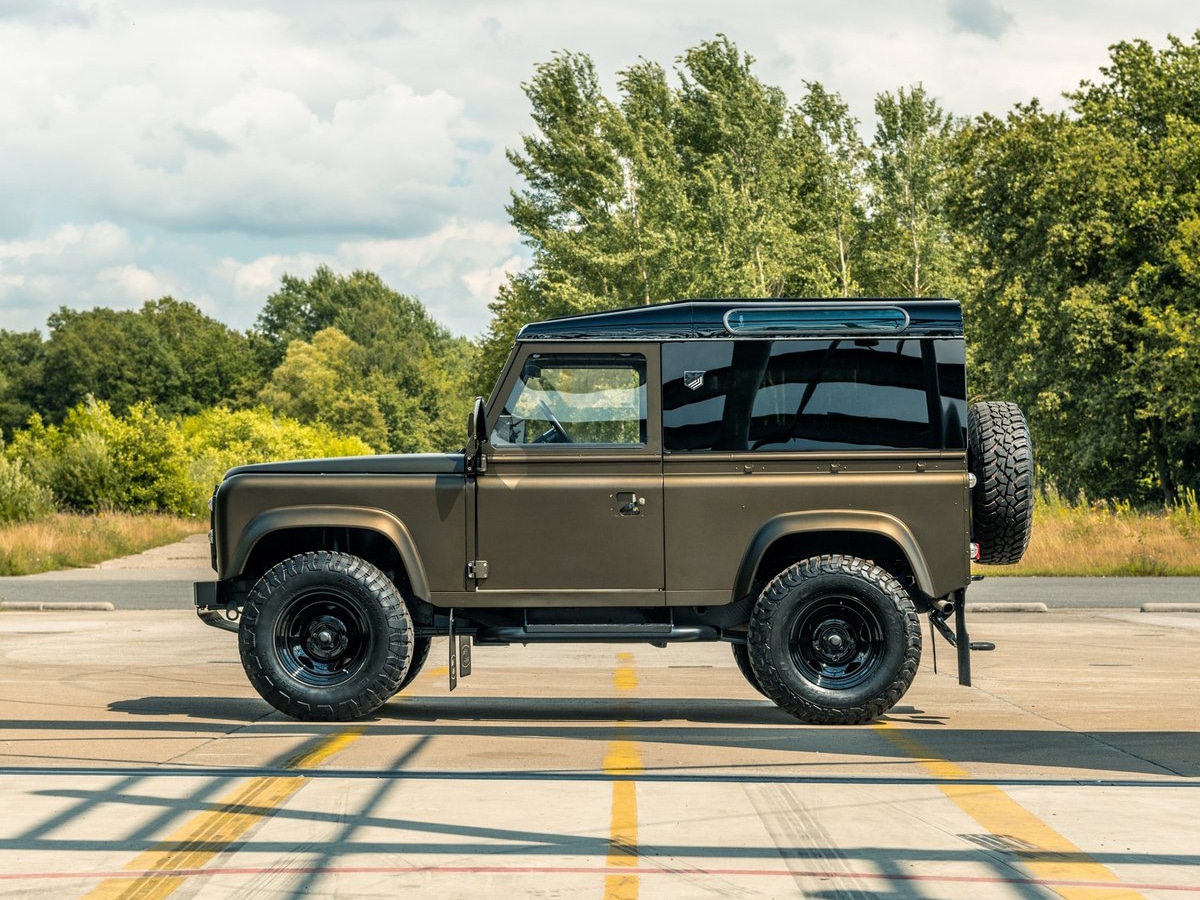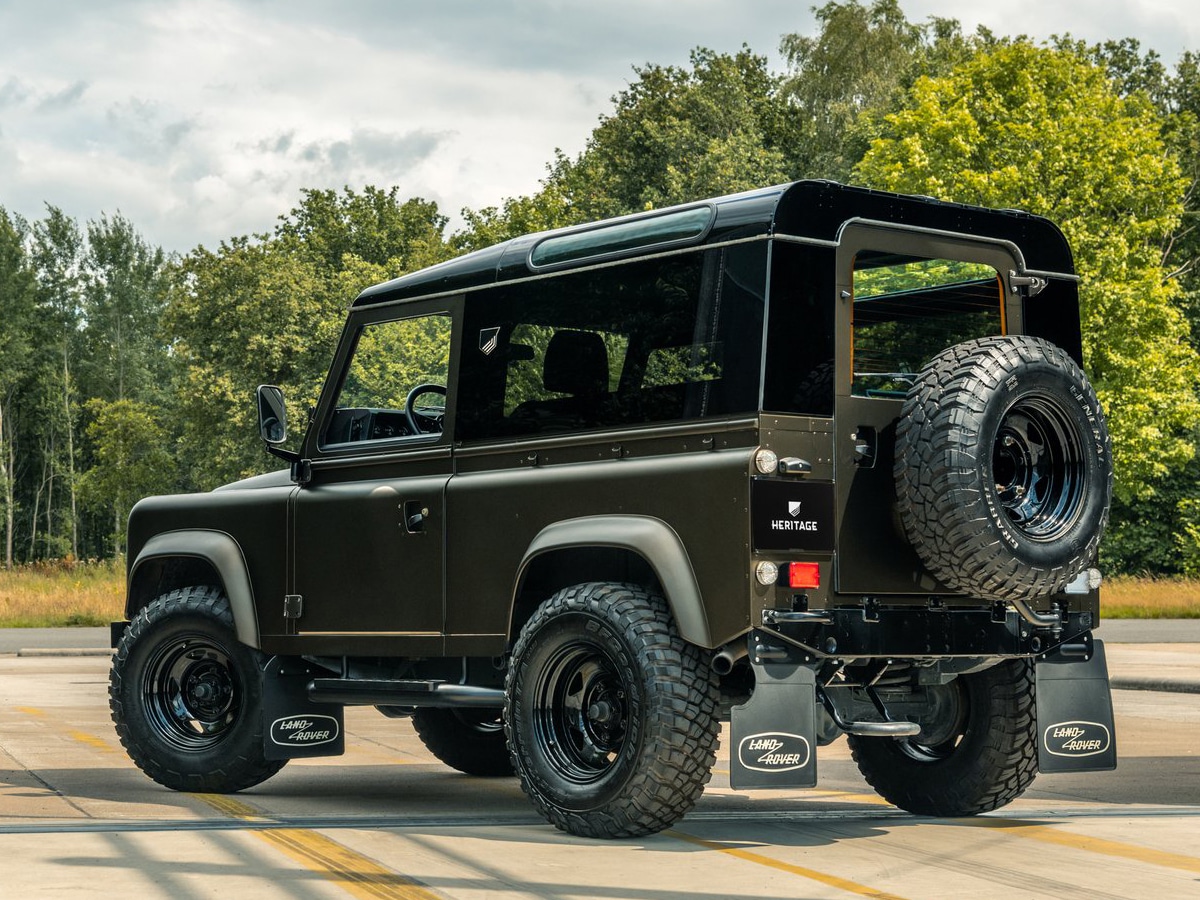 You'll also like:
$250,000 Ram TRX 6×6 Warlord is Ready for the Apocalypse
New Lamborghini Countach is a Questionable Grab of Retro Revival
Aston Martin Valkyrie Spider is Basically an F1 Car For The Road