Honest Camper Helps You Experience the Van Life
Van camping continues to grow in popularity, so it only makes sense that someone would find a way to share the experience with others. That someone was William Jarvis, and his company, Honest Camper, makes it possible for everyone to experience van camping.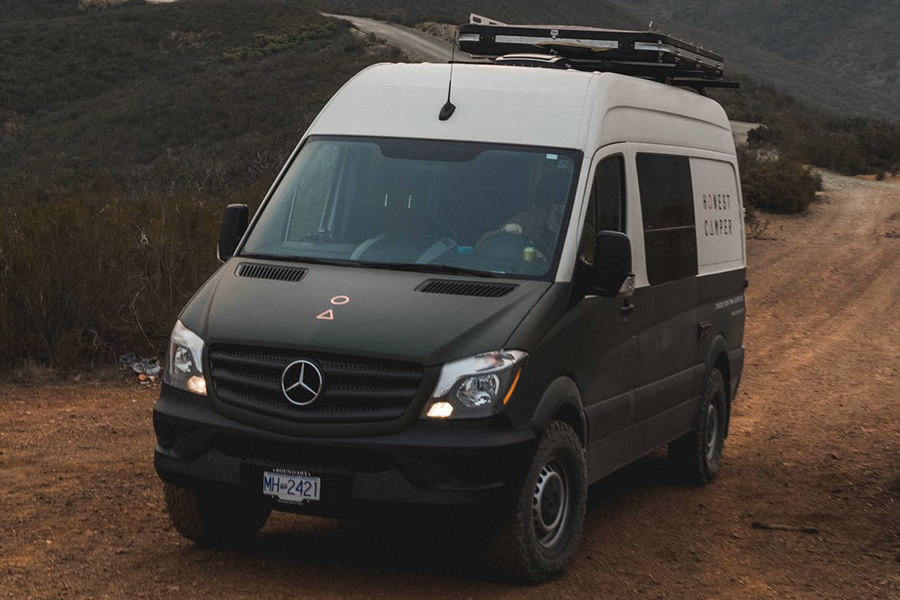 The idea came to Jarvis while he was traveling up the sunshine coast of British Columbia with his five-year-old son Jack. Driving along in a rented 1987 VW Westfalia, Jarvis felt the worries of the world slip away. Replacing those worries were the memories he was making in the "adventure time machine" he was driving—memories of stopping to cook food on the van's stove, sharing stories at night with his son in the pop-top, and meeting other travellers along the way.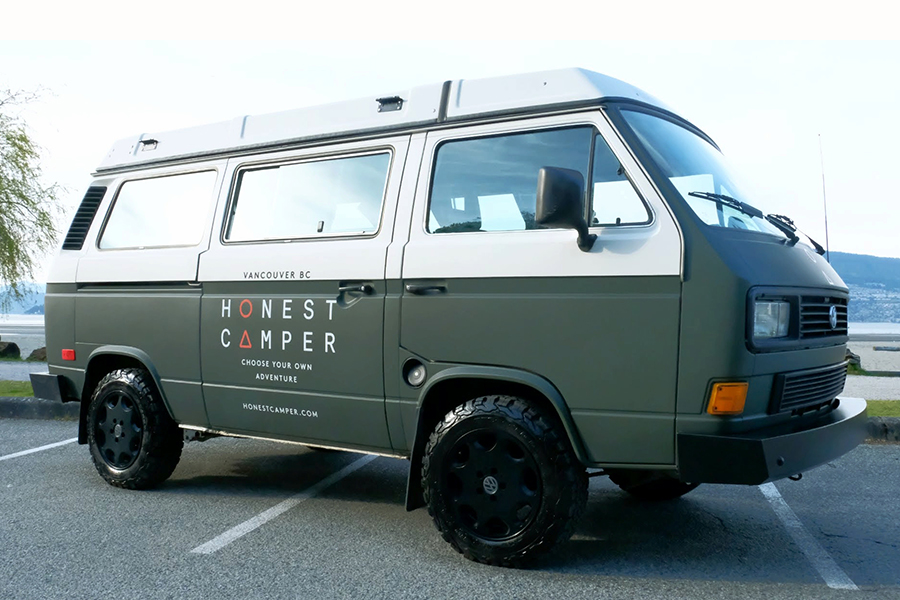 Back home after the trip, Jarvis started checking into van camping, which also led him to the world of tiny homes. He discovered that VWs and Mercedes Sprinters were very popular for the "vanlife" lifestyle. He also found that people were hungry to experience it for themselves. Jarvis launched Honest Camper, a service that provides a fleet of camper vans that can be rented for a weekend adventure or for a cross-country road trip.
The vans come in one of two models: a retro VW Westfalia or a Mercedes-Benz Sprinter. The vans come outfitted with a Casper memory foam mattress, an upgraded stereo system, built-in Wi-Fi, and a kitchen with a 50-litre Domestic fridge/freezer combo, a two-burner propane cooktop, and a sink. The vans rent for USD$200-230 per night and 90 miles of driving per day.
You can add on unlimited miles and prepaid gas as well as a packed fridge for a little extra. Booking is simple and can be done on Honest Camper's website.
Then just pick up the camper at your selected Vancouver location form the van valet and you're ready to head out for an adventure.