Hyundai's 2022 Ioniq 5 Starts the Family Off Right
Being first has its advantages and its pitfalls. Perhaps the most notable of both is the attention you receive, and that attention is based on your performance. If you perform well, you're known as a hero; if your performance isn't so great, then you'll be cast as a failure. Fortunately for the Hyundai 2022 Ioniq 5, all signs seem to indicate that this all-electric car will be the hero everyone is waiting for.
You'll also like:
Bizarre "Wearable Machine" Nissan GT R X 2050 Concept Comes to Life
Jeep's 'Magneto' Fully Electric Wrangler Concept is a Stick Shift Tease
The New Nissan 400z Production Model has Leaked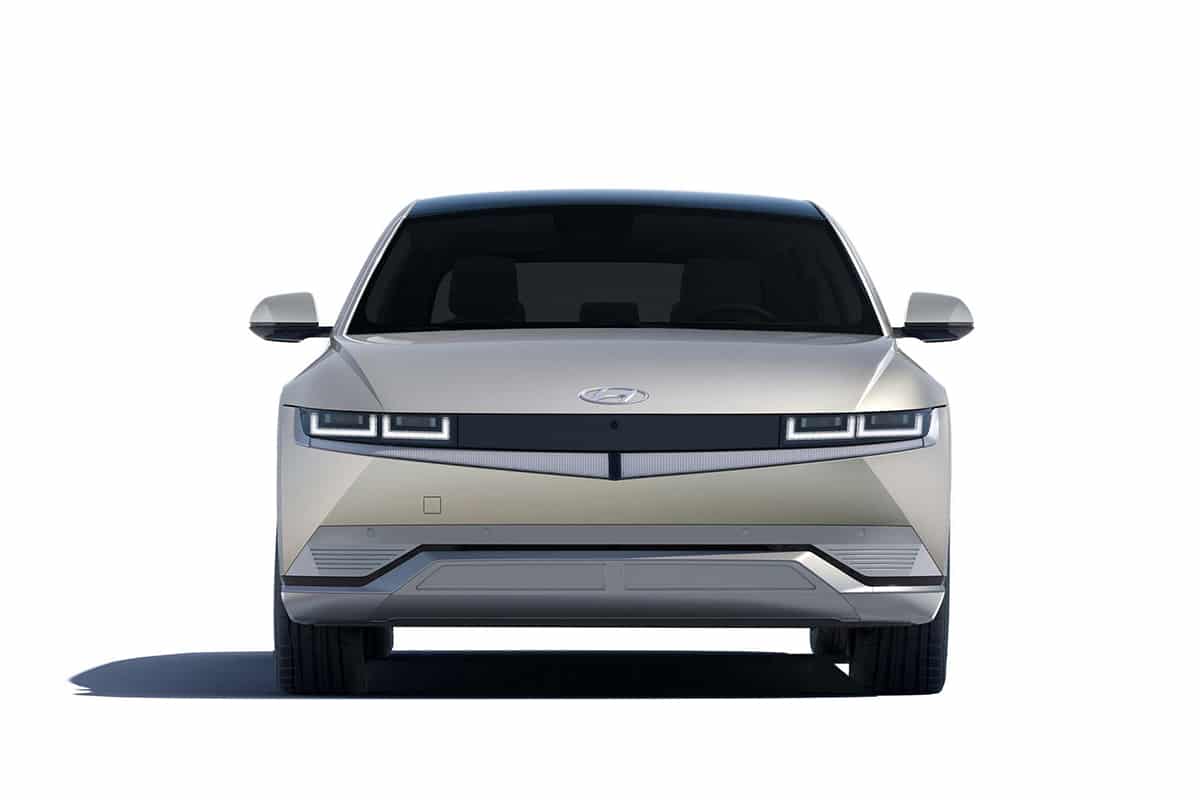 "Ioniq" is intended to be a new sub-brand for Hyundai, and will eventually consist of a family of electric vehicles that will continue to grow. Ioniq 5 is the first to bear this moniker and is setting the standard pretty high for those that will follow. The electric vehicle is built on an 800 volt architecture.
Not only does this vehicle have quick charging speeds, but it's also impressive with what it can do with those charges, specifically boasting a range of between 258 to 290 miles. The Ioniq 5 comes with either rear- or all-wheel drive, and boasts anywhere from 215 to 302 horsepower in the rear-wheel version. That power can take the Ioniq 5 from 0 to 60 miles per hour in 7.4 seconds. The all-wheel version boasts 315 horsepower with 446 lb-ft of torque, taking the car from 0 to 60 miles per hour in 5.2 seconds.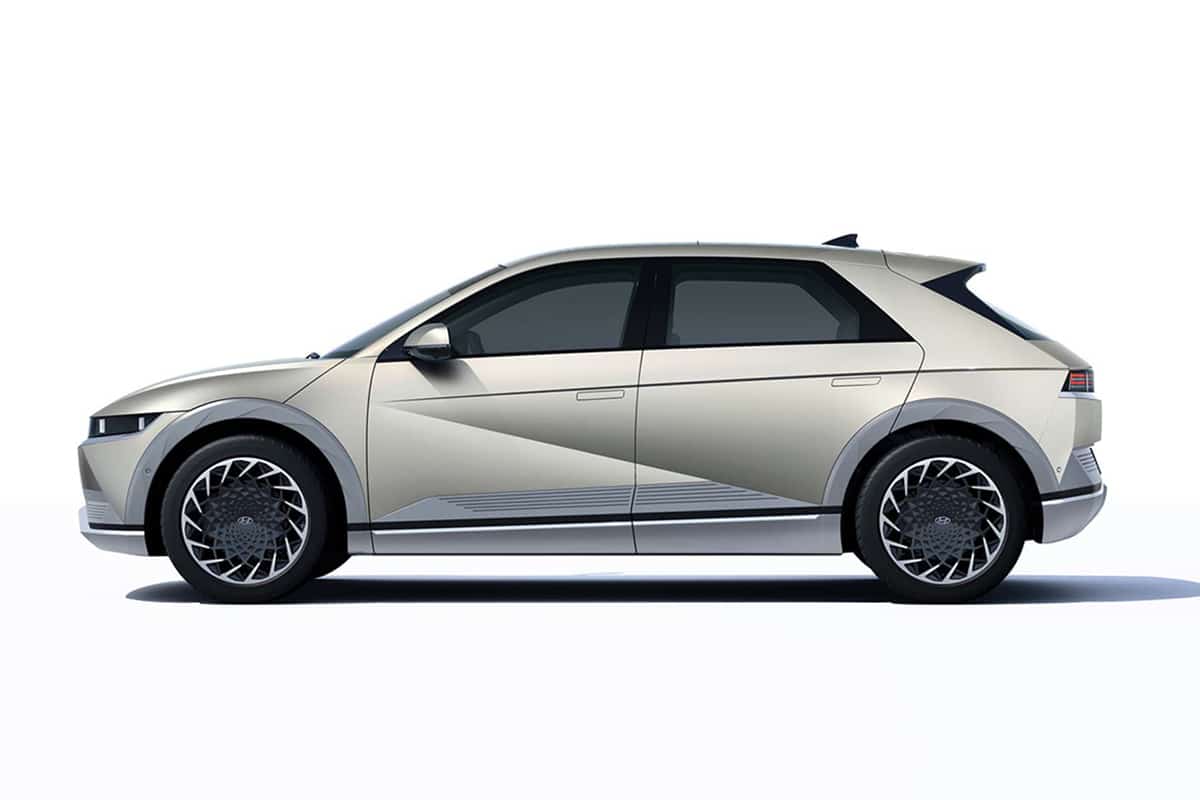 Inside, the Ioniq 5 has plenty of tech tucked away in eco-friendly materials. The digitized dashboard offers a head-up display with augmented reality that actually projects your navigation onto the windshield. Hyundai took advantage of the battery positioning and left the floor flat, which increases passenger room and space for all your cargo.
If you end up having to sit in the car while it charges, you can recline the driver's seat all the way back and even prop your feet up in the provided footrests. The Ioniq 5 also supports Apple CarPlay, Android Auto, and can act as a Wi-Fi hotspot. Hyundai also offers plenty of safety features, including a level 2 autonomous drive mode that can take over while driving on the highway.
Hyundai hasn't revealed any pricing as of yet for the Ioniq 5, but this first member of the Ioniq family is ready to represent. Hyundai's Kona Electric starts at around $38,000, so it would be safe to bet that the Ioniq 5 will be north of that.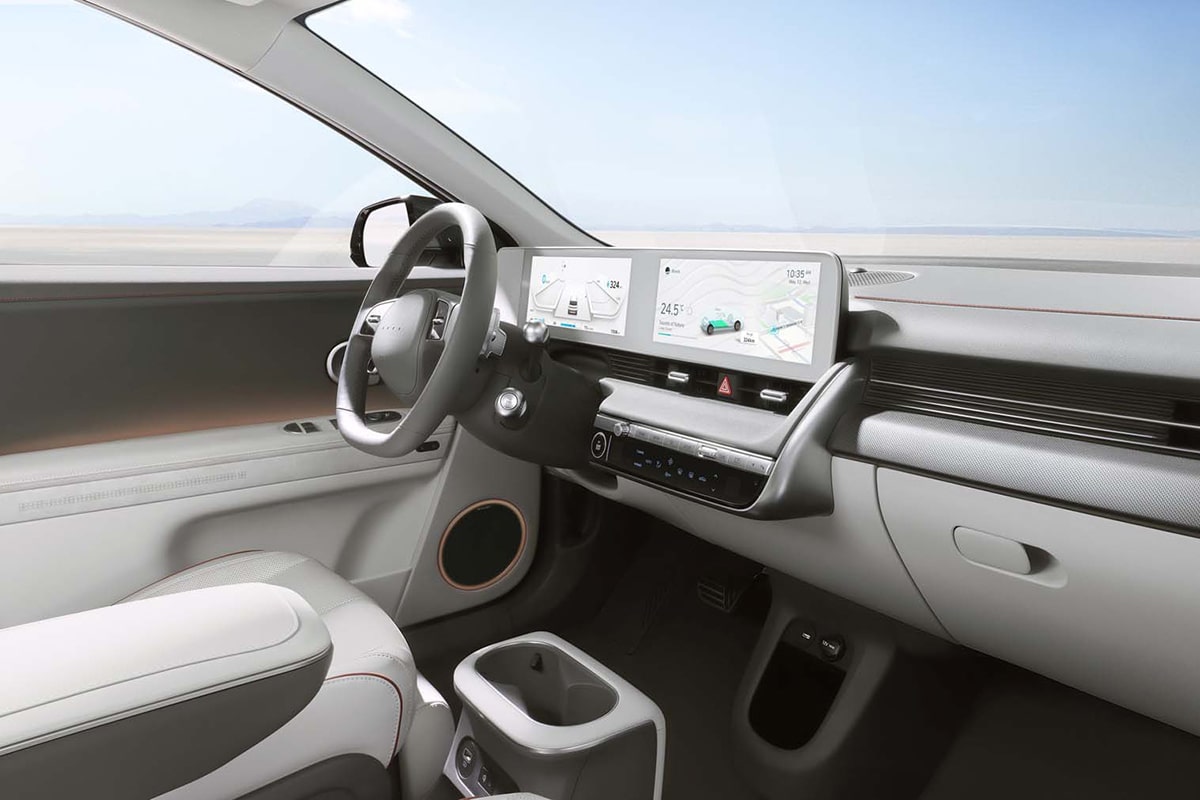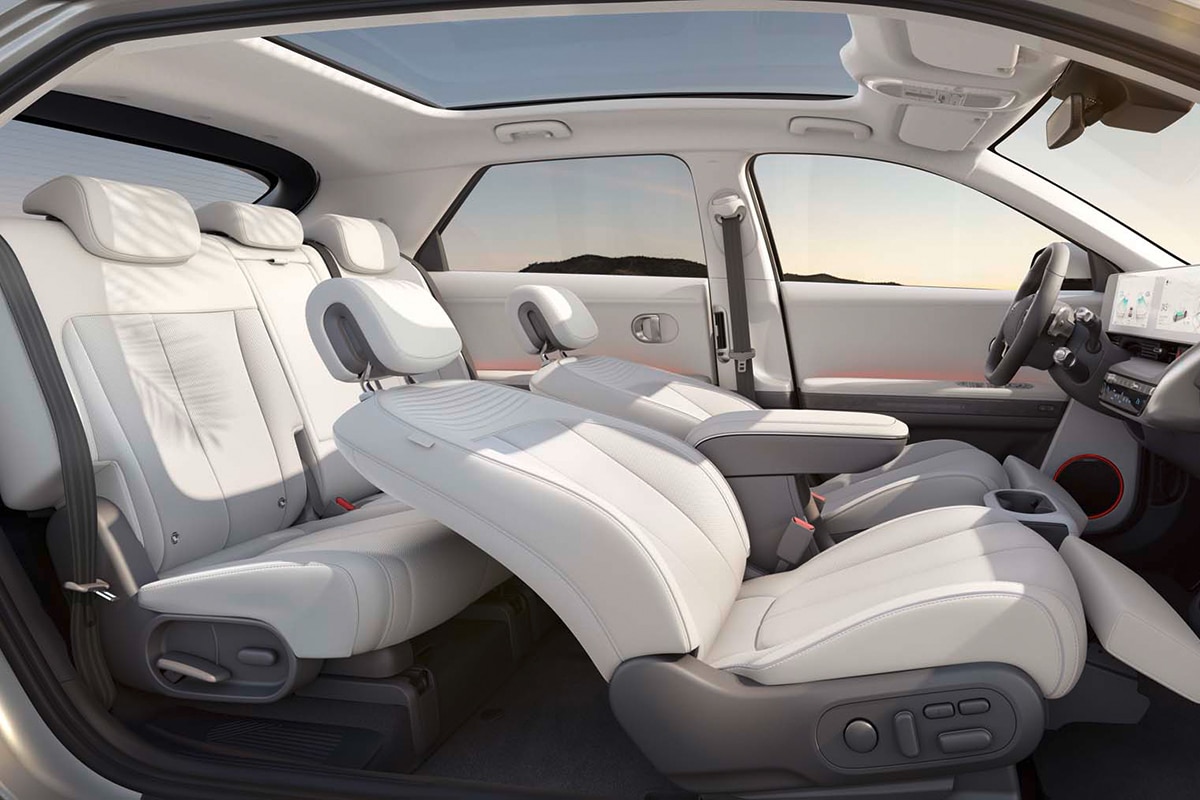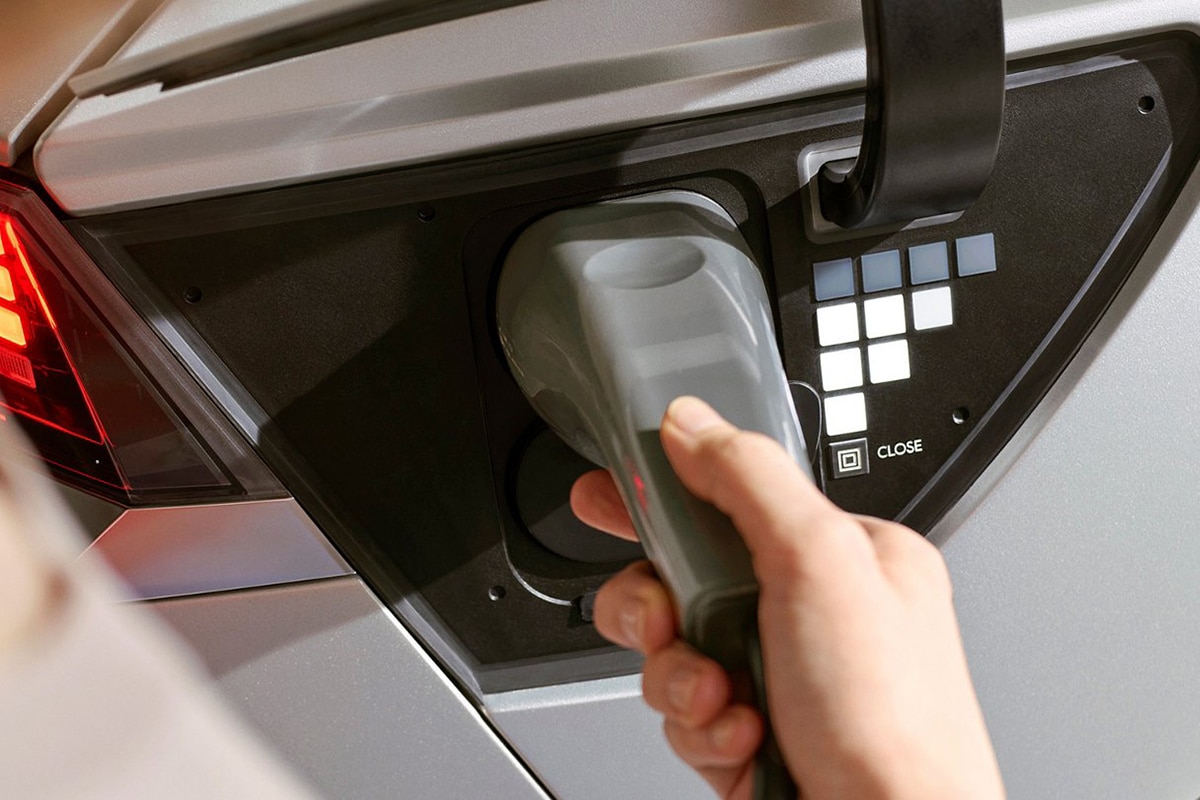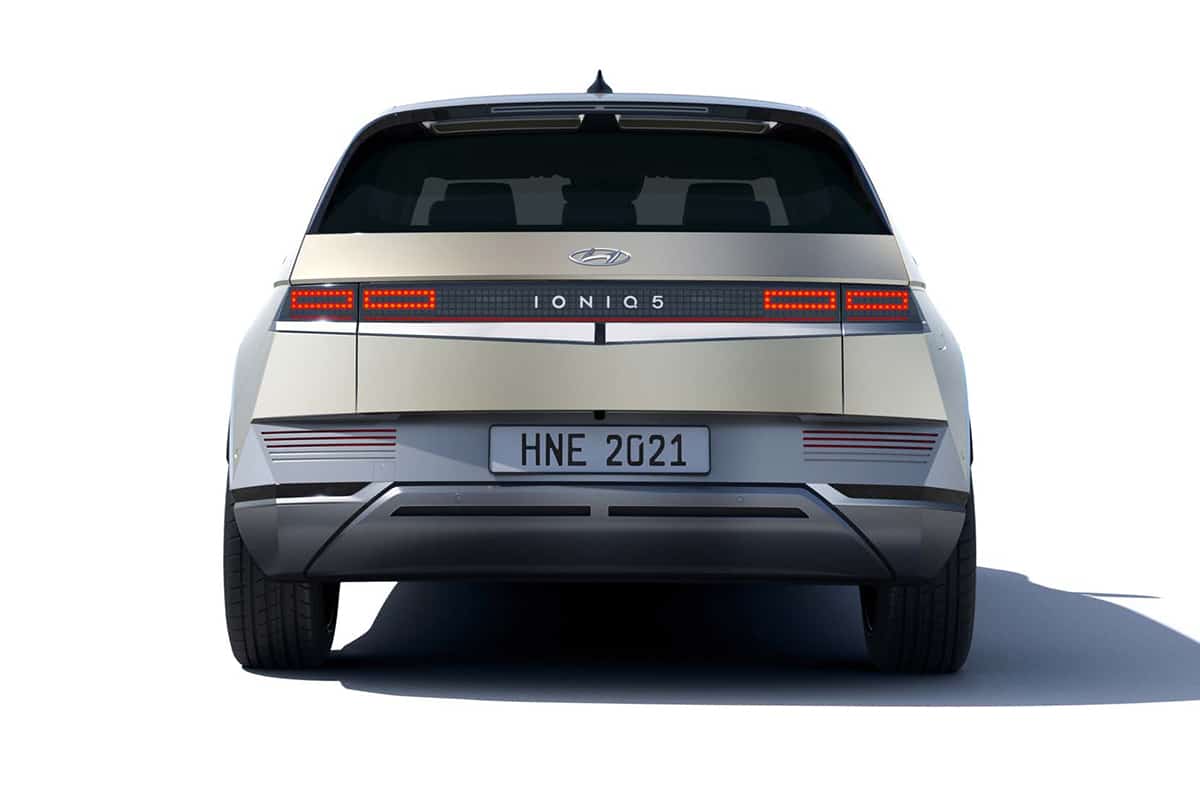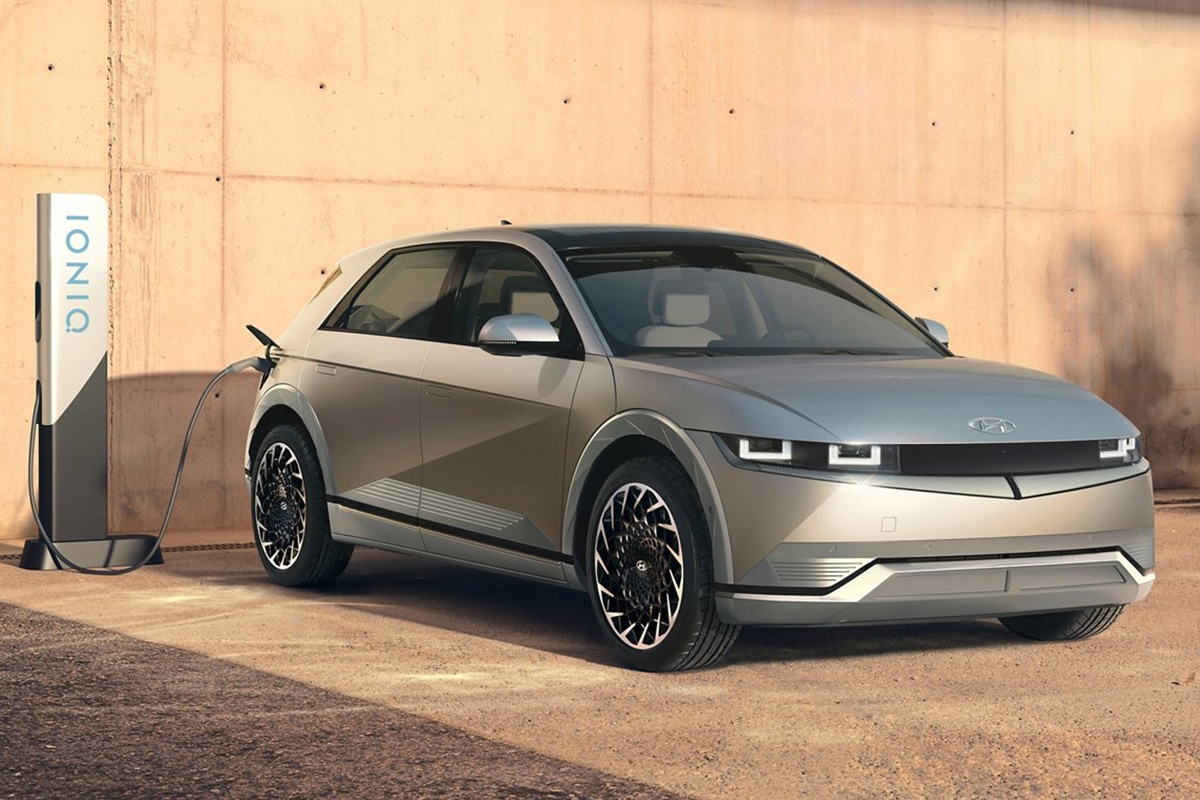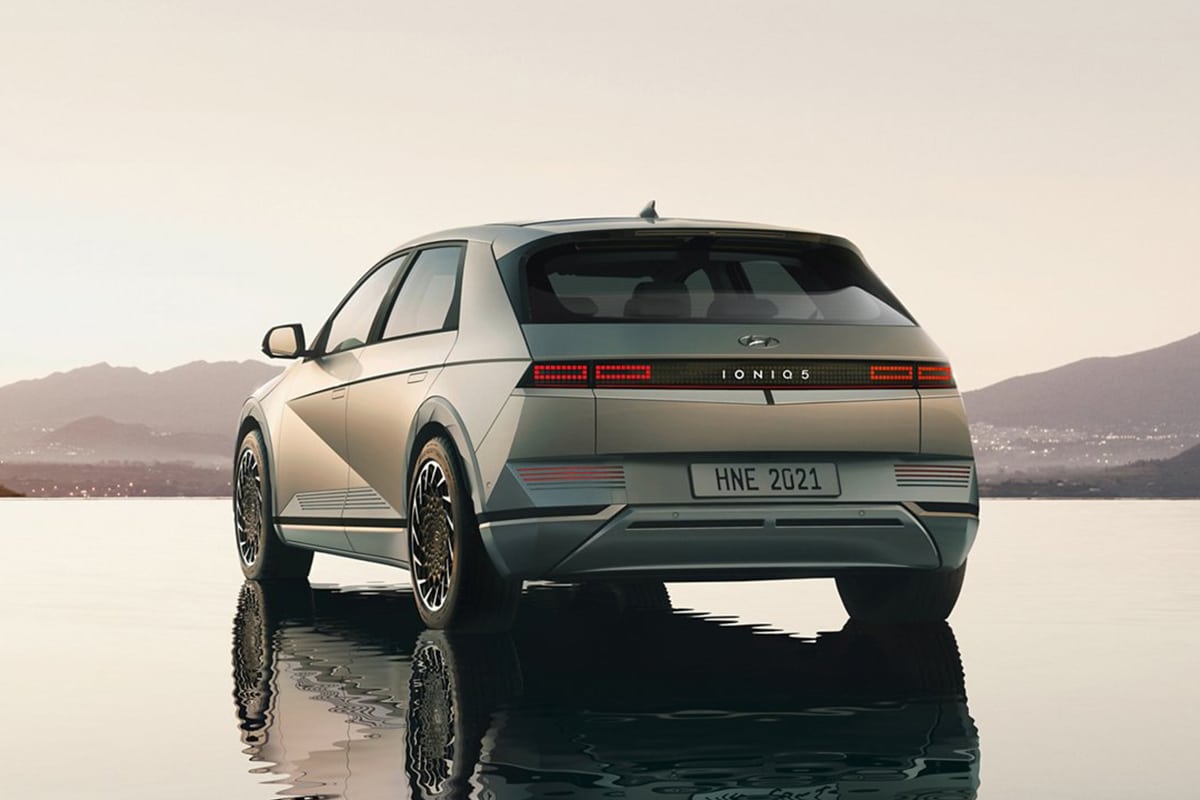 \You'll also like:
Bizarre "Wearable Machine" Nissan GT R X 2050 Concept Comes to Life
Jeep's 'Magneto' Fully Electric Wrangler Concept is a Stick Shift Tease
The New Nissan 400z Production Model has Leaked