Jaguar Marks 60 Years of E-Type with an Insanely Rare V8 Heritage Edition
Aside from marking the end of the year that we all want to forget, 2021 has the distinction of being the year when we can truly appreciate the 60th anniversary of the Jaguar E-type sports car. To celebrate that achievement, Jaguar released a limited edition V8 Supercharged F-type Heritage 60 Edition. Only 60 examples of the car were made available worldwide.
You'll also like:
The 2021 Jaguar F-TYPE is as Dynamic as it is Beautiful
The Jaguar E-Type is Being Reborn After 60 Years
2022 Lexus LC 500 Adds 'Bespoke Build' Option For the First Time Ever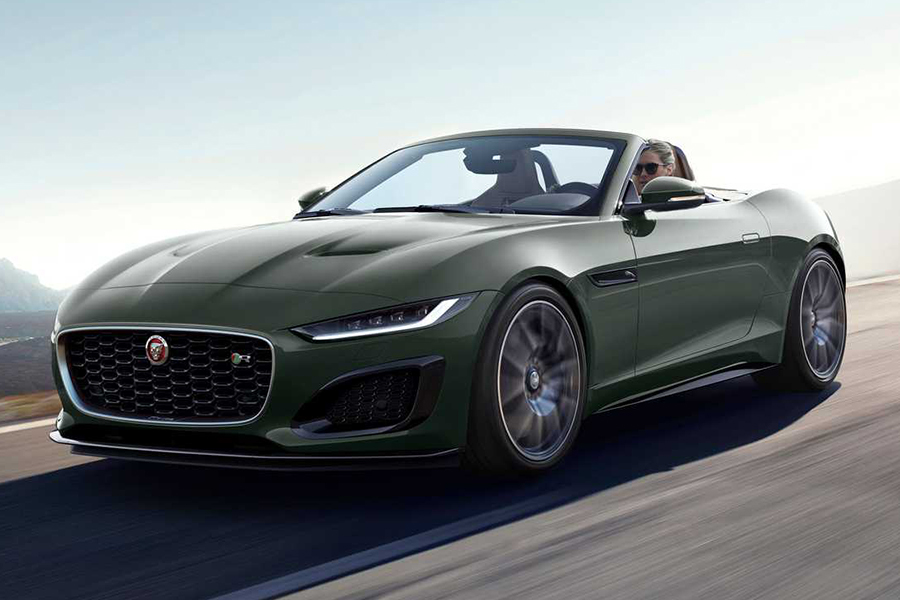 "Celebrating 60 years of the iconic Jaguar E-type is the perfect moment to create our first-ever SV Bespoke limited edition—and the rarest F-Type with just 60 cars available globally," said Mark Turner the Commercial Director, Jaguar SV Bespoke.
"We've worked closely with Jaguar Design to develop a theme for the F-Type Heritage 60 Edition that pays homage to the E-type in a contemporary way. It's testament to Jaguar's sports car design lineage that the 1960s Sherwood Green color looks as though it was designed for today's F-Type."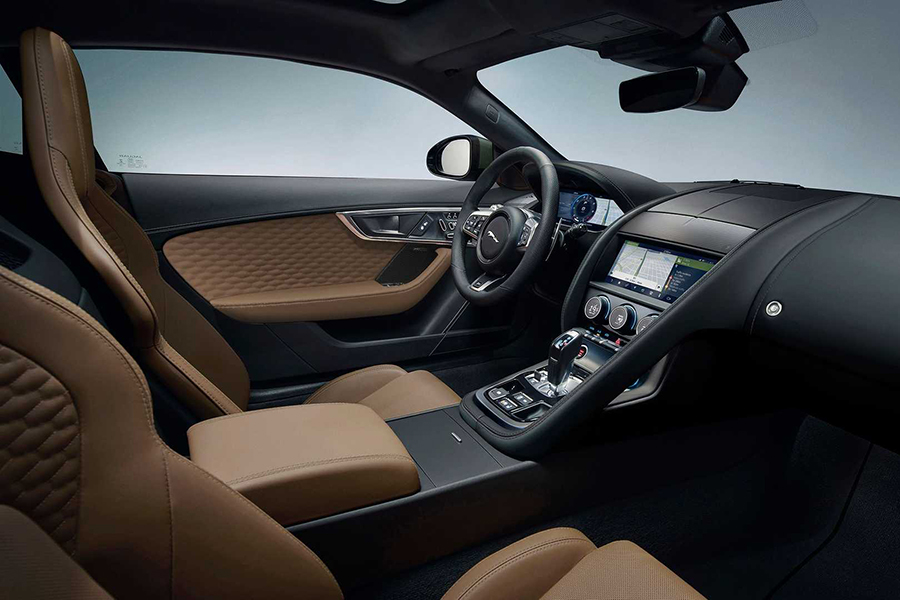 The F-Type 60 Edition cars were all made at Jaguar's Castle Bromwich plant in the UK. From the plant, the cars then went to the SV Bespoke team where they were hand-finished to meet the personalisation requests of the new owners. Based on the F-Type R model, the Heritage 60 Edition comes in either a coupe or a convertible.
Under the hood, Jaguar placed a 575 horsepower supercharged 5.0-liter V8 and connected it to all four wheels through an eight-speed automatic gearbox. Inside the cab, the new owners will be treated to a two-tone Caraway and Ebony Windsor leather interior and an aluminum console trim inspired by the E-type.
The headrests and doorsills are embellished with the "E-type 60th Anniversary" logos. Bringing the E-type into the new century, the F-Type offers an entire suite of driver-focused technologies as well as a high definition 12.3-inch TFT instrument cluster and a Touch Pro infotainment system that comes with Smartphone Pack and Apple CarPlay.
The Heritage Edition has made its way to the US, where it was priced at $104,350 for the coupe and USD$107,050 for the convertible.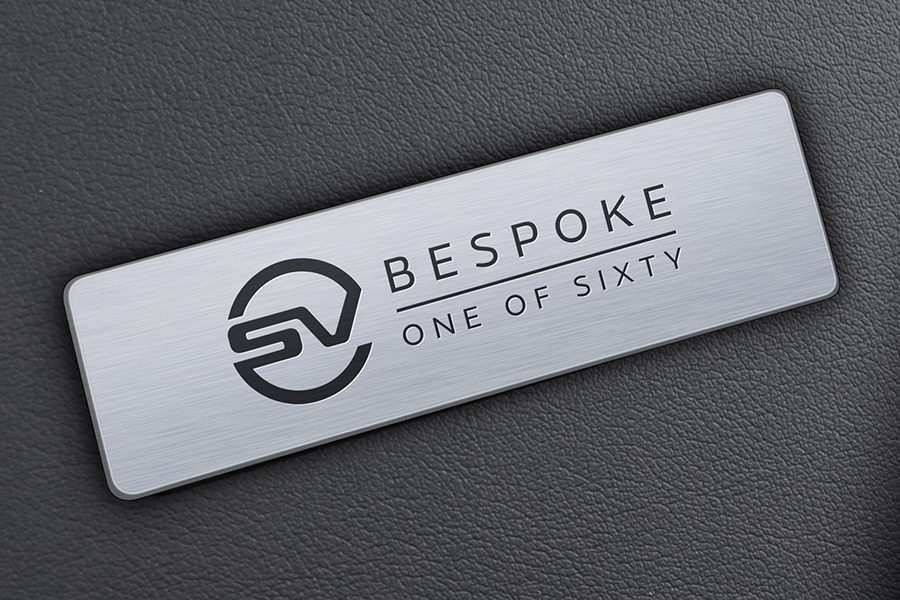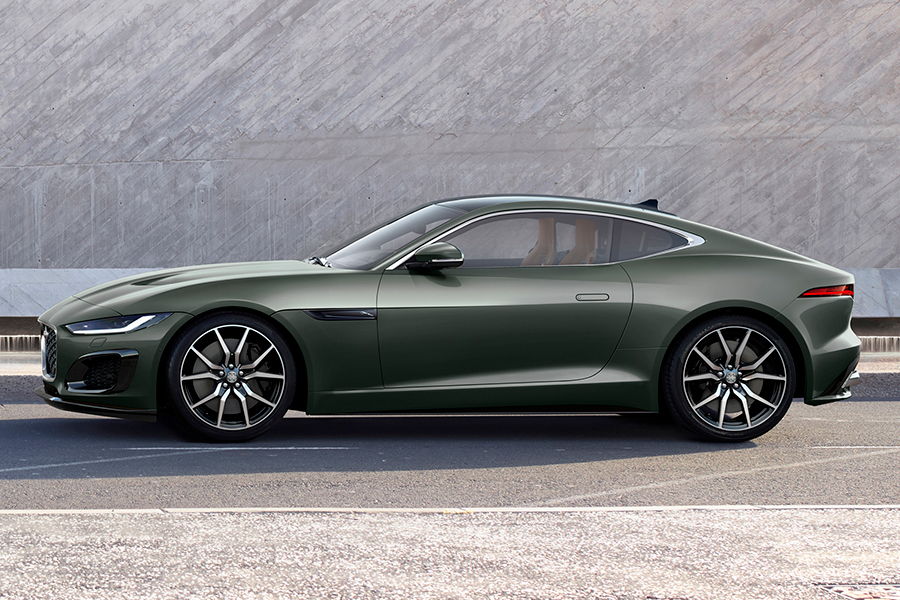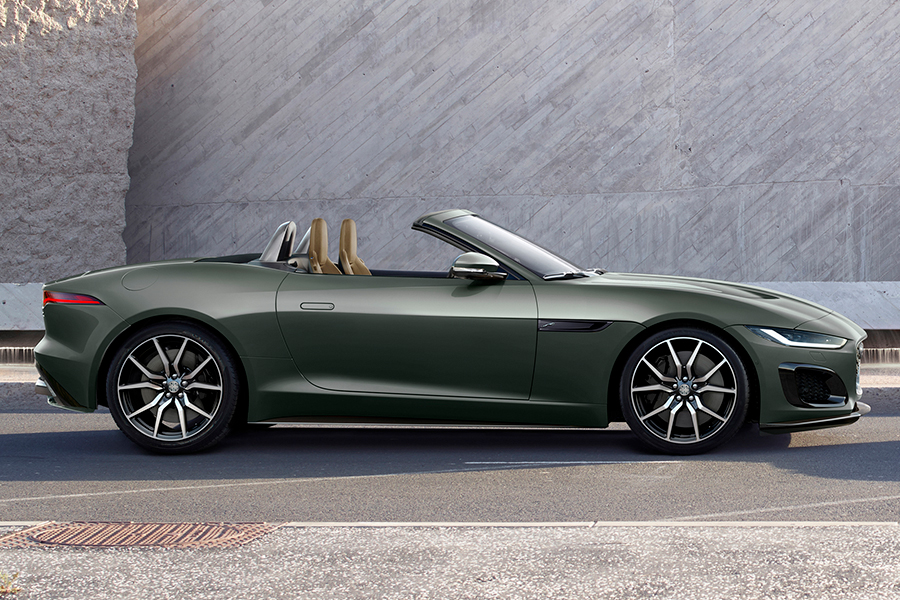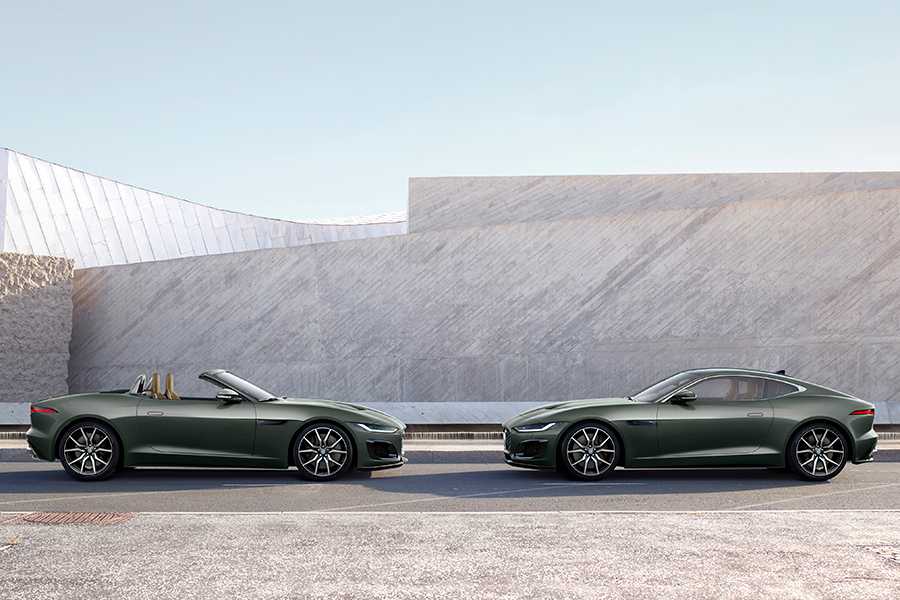 You'll also like:
The 2021 Jaguar F-TYPE is as Dynamic as it is Beautiful
The Jaguar E-Type is Being Reborn After 60 Years
7 Design Concepts the GR Supra Crushes