Jeep Answers Prayers with V8 Wrangler Rubicon 392 Concept
It's been nearly 30 years since Jeep was offered with a V8 engine. In 1981, the Jeep CJ came with a V8 capable of 125 horsepower and 220 lb-ft of torque. Since then, offroad warriors have been praying for the day when the V8 would make its way back. Well, Jeep fans, the time has finally come. The new Jeep Wrangler Rubicon 392 concept comes equipped with a 6.4 litre V8, and it not only answers those prayers, it offers even more than what was hoped for.
You'll also like:
Audi's Q4 Sportback E-Tron is a Streamlined Electric SUV
2021 Dodge Durango SRT Moves into Hellcat Territory
Land Rover Debuts 2021 Range Rover Sport SVR Carbon Edition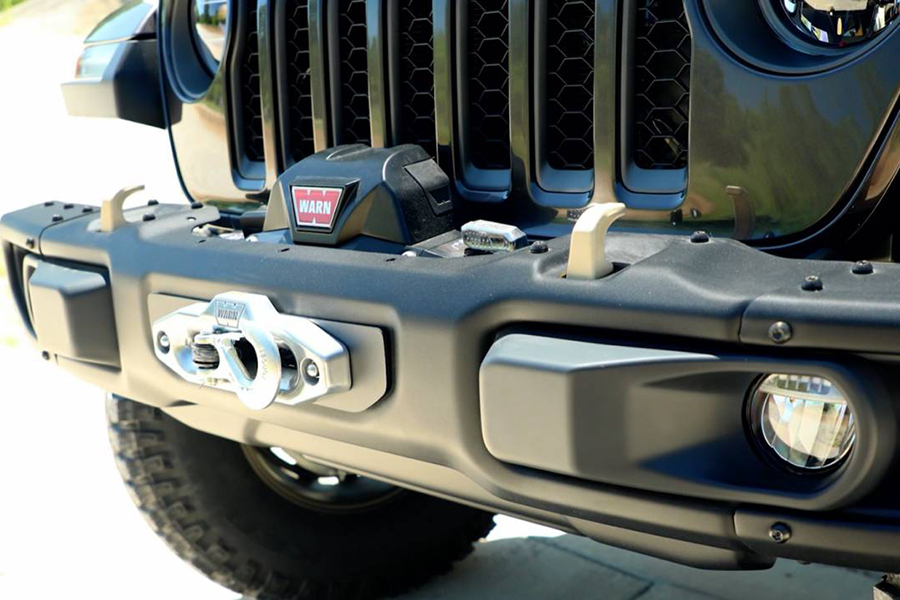 "Jeep Wrangler enthusiasts have been asking us for a Wrangler V8 and our new Wrangler Rubicon 392 Concept proves that we have the ability to make that happen," stated Jim Morrison, head of Jeep brand for FCA North America. "From the recently introduced 29-mpg Wrangler EcoDiesel to our award-winning Jeep Gladiator, and the upcoming Wrangler 4xe plug-in hybrid electric vehicle, Jeep is clearly listening to its customers. We are anxious to gauge their reaction to this new Wrangler Rubicon 392 Concept, a vehicle that delivers an incredible and unmatched level of fun-to-drive performance and capability, on- and off-road."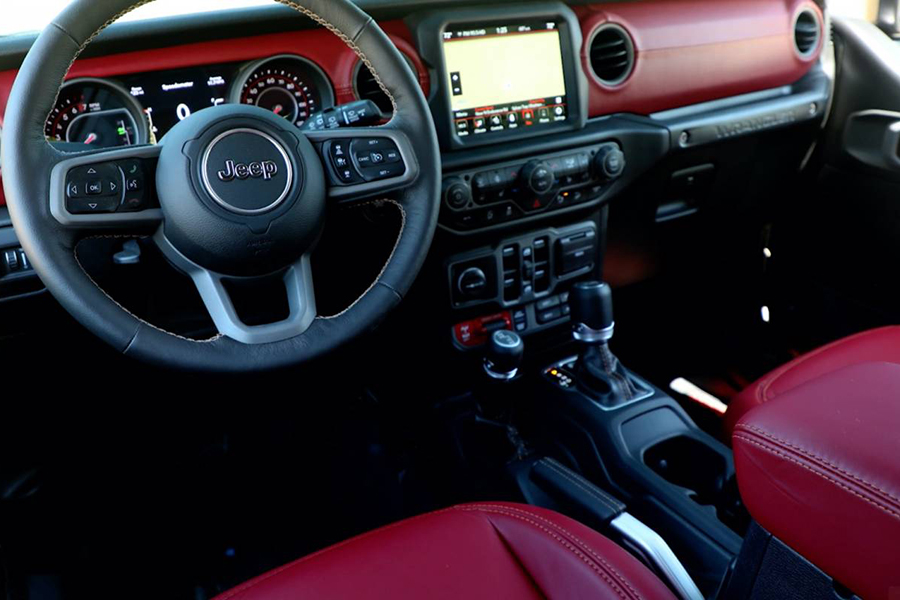 The new 6.4 litre (392 cubic-inch) V8 far outshines its predecessor, offering a massive 450 horsepower and 450 lb-ft of torque. You'll be hitting 60 miles per hour from 0 in less than 5 seconds. Jeep also upped the performance by adding in Dana 44 axles, electric front and rear-axle lockers, and a full-time two-speed transfer case. Power is fed into an eight-speed transmission. When it's time to go off-road—and really, when isn't it time?—the 392 Concept offers a Jeep Performance Parts two-inch lift kit from Mopar that offers more clearance and makes room for 37-inch mud-terrain tires. The frame for the 392 was modified to house the new engine, and the suspension was upgraded with new aluminium, monotube Fox shocks.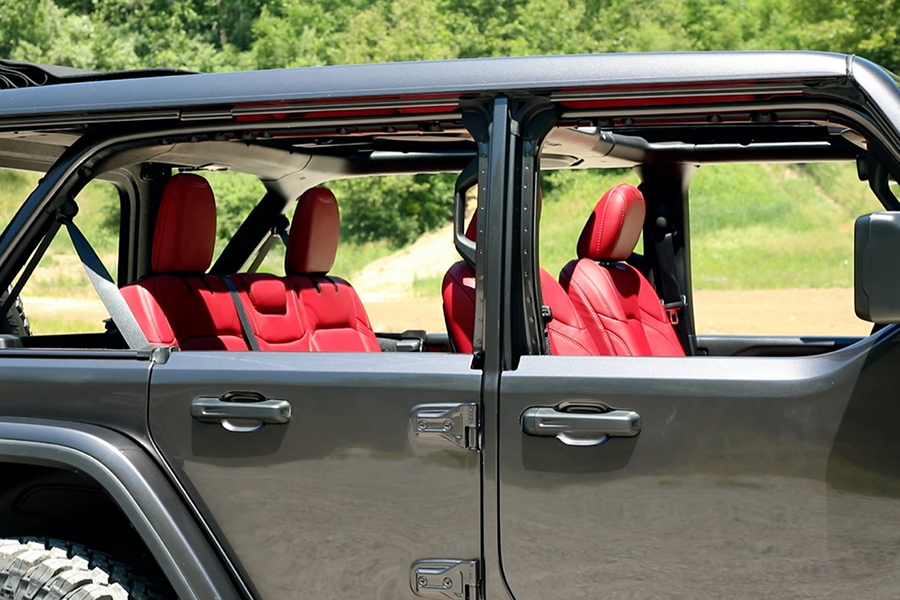 Dressed up in a Granite Crystal paint job, the 392 Concept is accentuated with Bronze two hooks, springs, shocks and wheels, and badging. The raised performance hood gives the Jeep a more aggressive look. The Sky One-touch powertop features removable side panels and comes with custom half doors. The interior is finished off in Red Rock leather bolstered seats with gold stitching that matches the steering wheel. Though this may be a concept, no doubt if Jeep hears enough interest from fans and others, they'll put this dream vehicle into production.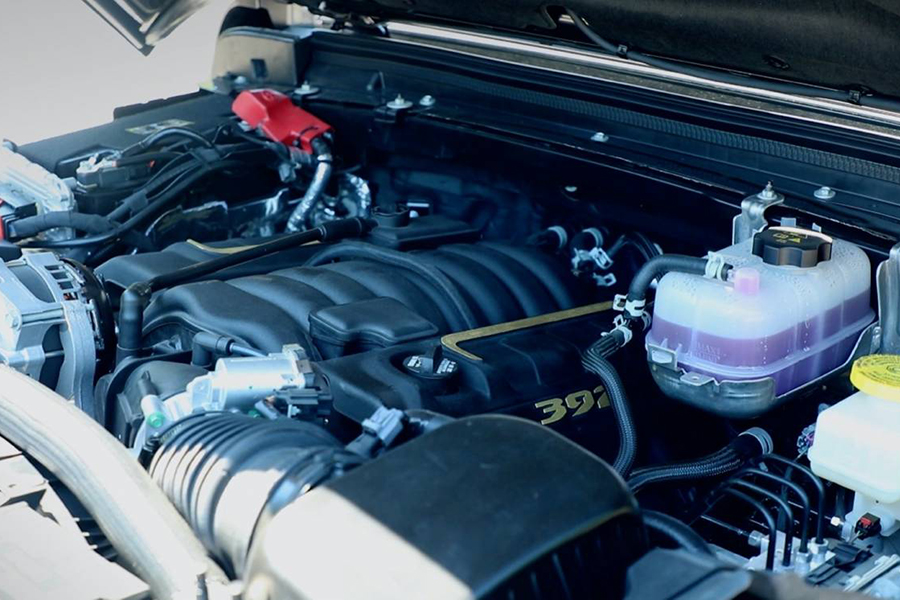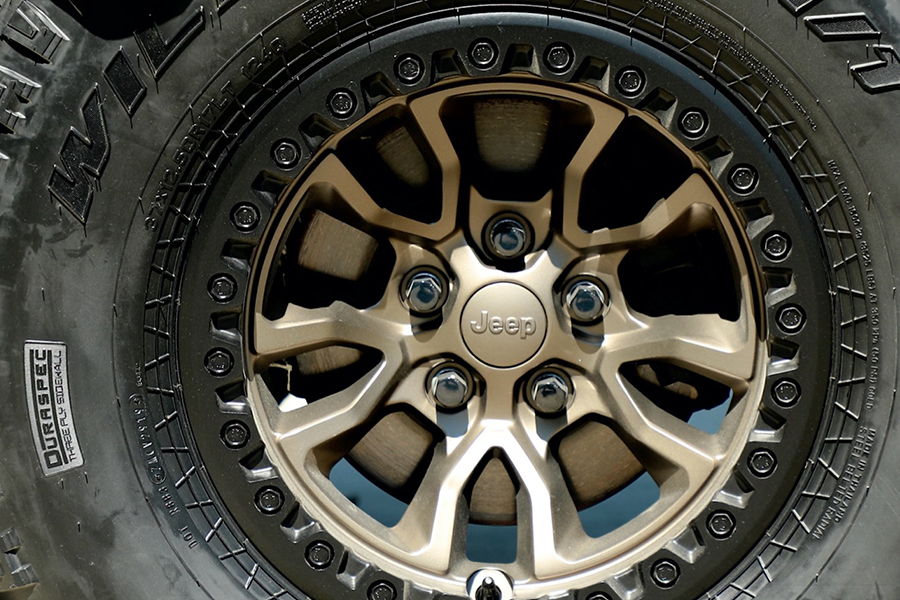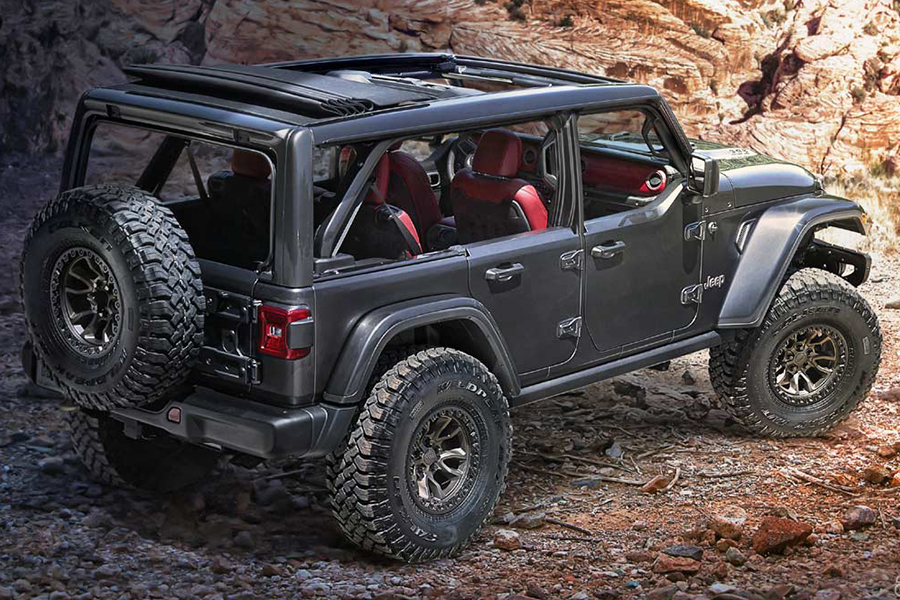 You'll also like:
Audi's Q4 Sportback E-Tron is a Streamlined Electric SUV
2021 Dodge Durango SRT Moves into Hellcat Territory
Land Rover Debuts 2021 Range Rover Sport SVR Carbon Edition