Ken Block's Hoonigan Truck Honors the Original Hoonigan
A "hoonigan" is "a person who operates a motor vehicle in an aggressive and unorthodox manner, consisting of, but not limited to, drifting, burnouts, dougnuts as well as acts of automotive aeronautics; one who hoons."
Ken Block, the original hoonigan, has a new way to hoon with is "all-new, unique all-wheel-drive race truck."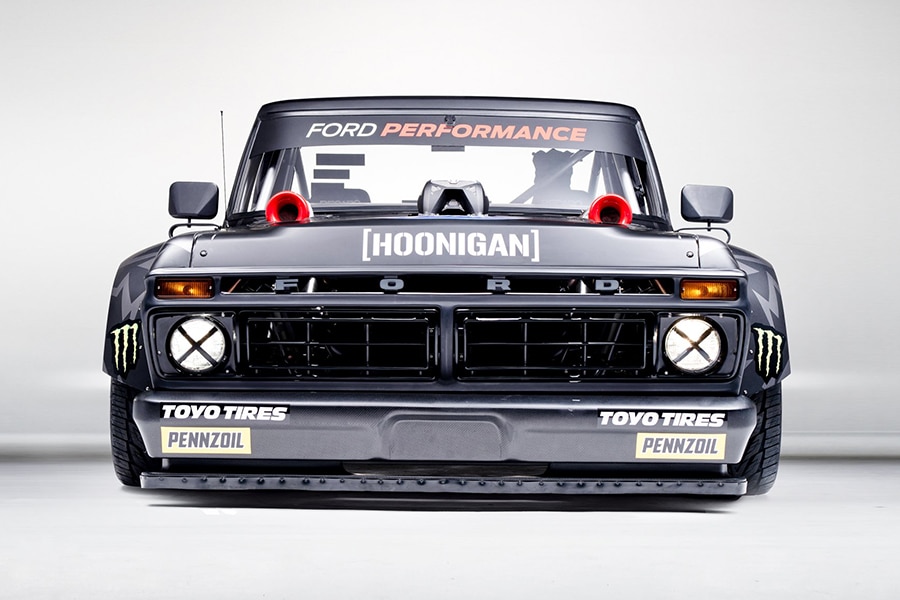 The Truck is a 1977 Ford F-150. It's no surprise that a man who's daily driver has been a Ford Raptor since 2010. The truck is even more fitting, however, because it is a tribute to Block's father, who had the same truck. It was that truck that Block learned to drive in and that he would use as a 15-year-old to go racing dirt bikes.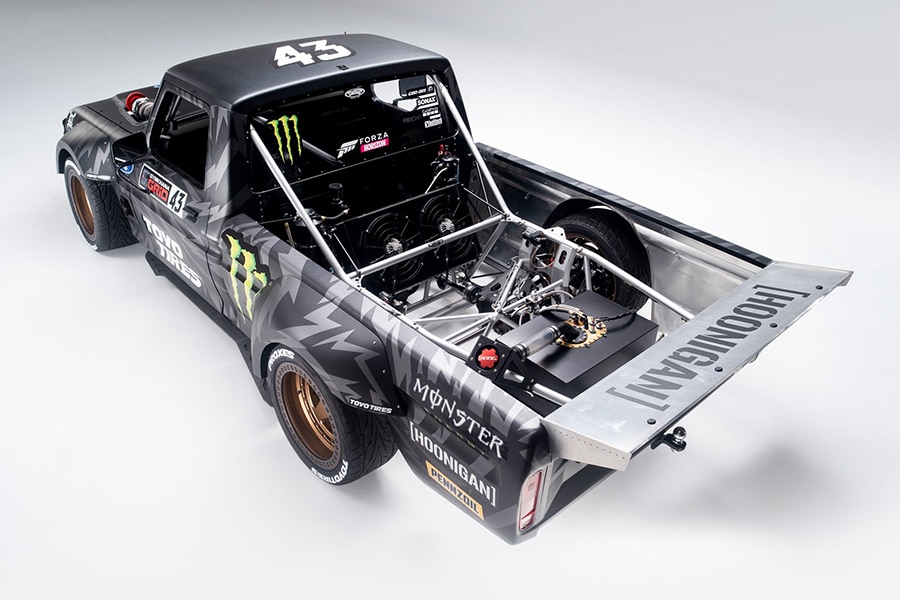 The Hoonitruck has been outfitted with a custom-tuned Ford Performance V6 EcoBoost engine from the Ford Racing GT Le Mans development program. The engine is capable of 914 horsepower with 702 ft-lbs of torque. The all-wheel-drive comes courtesy of a Sadev 6-speed gearbox. The truck uses the same military-grade aluminium that Ford uses for its hand-shaped aluminium bodywork. The rest of the bodywork and fabrication was done by Detroit Speed out of Mooresvill, NC.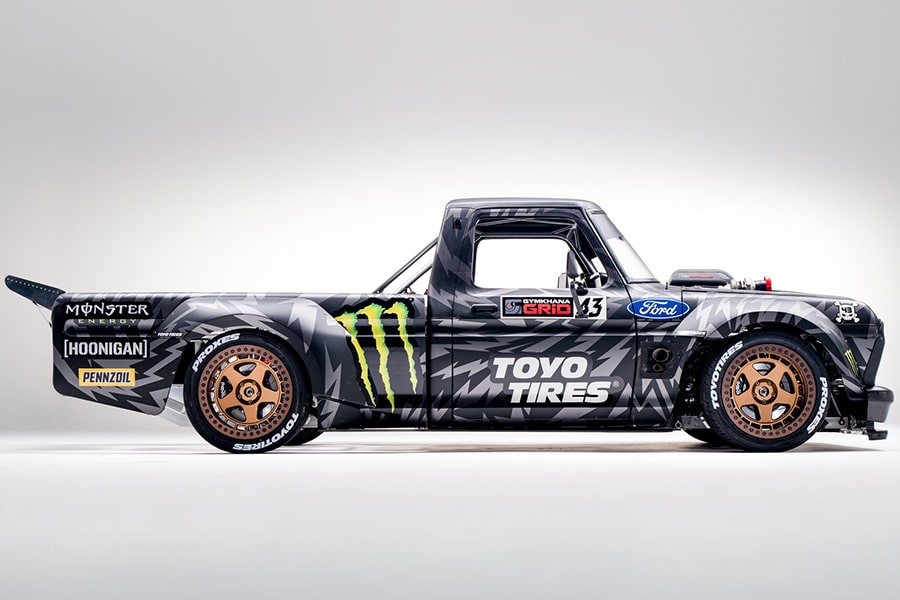 The Hoonitruck was sponsored by Toyo Tires and will be on display at the Toyo Tires booth at SEMA in Las Vegas. It will also be a part of the Amazon Prime Video series, The Gymkhana Files.