Lamborghini and Segway-Ninebot Unveil a $1,500 Huracan-Inspired Go-Kart
Finally, a Lamborghini you can buy on a budget. Lamborghini and Segway-Ninebot has joined forces for the GoKart Pro Lamborghini Edition; a new Huracan-inspired redesign of the classic racer.
Just like the original, the new Lamborghini GoKart has all the bells and whistles you'd expect from a luxury performance car, albeit in a slightly shrunken package. Finished in the automaker's iconic Giallo Orion colourway, the upgraded kart has been outfitted with "Ice Lake Blue" LED headlights for better visibility at night. Couple that with a set of custom-made tires that improve drifting abilities, and this racer is about as close as your going to get to the real thing. Sure, it doesn't have the same power of the original supercar, but this version of the hit kart has copped a fairly substantial performance upgrade. The new Lamborghini Edition has a top speed of 25 mph – a full 3 mph more than the standard version.
You'll also like:
Polaris Ranger Youth Side-By-Side ATV Lets Kids Play Big
A Ride for the Big Kids – 1984 Honda ATC 70 Three Wheeler
Lamborghini's Ultra-Rare Sian Roadster is an 800hp Hybrid V12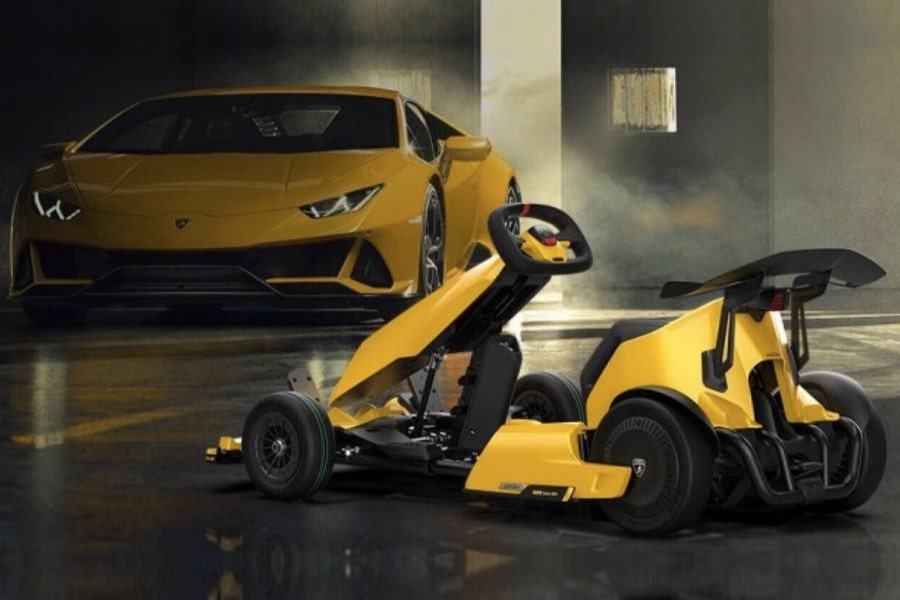 Powered by a 432 Wh battery back, the GoKart is good for around 15.4 miles of driving range on a single charge. For those aspiring-racers playing at home, that's enough for 62 laps on a 400-metre race track, which at 25 mph, will take you some time. Best of all, the new Ninebot GoKart Pro Lamborghini Edition isn't just for child's play. According to reports, the Huracan-inspired kart is capable of carrying a load up to 100 kg (or about 220 lbs), meaning you and your mates can slide into the cockpit without dwarfing the design.
Priced at USD$1,440, the new Ninebot GoKart Pro Lamborghini Edition is about USD$200 more than the standard version, but with the number of updates and upgrades, it's well worth the price. For those looking to cop the new racer, it is available for pre-order through the electronic company's website and will hit markets this weekend, but be warned, the Lamborghini Edition will initially only be available in China, with wider global release expected to follow.
*This article has been updated to included recently received information.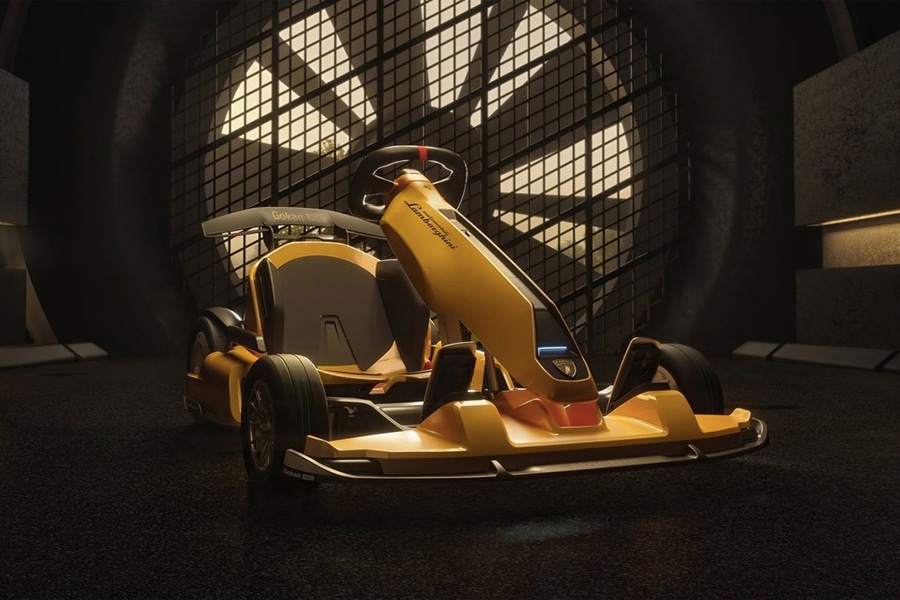 You'll also like:
Polaris Ranger Youth Side-By-Side ATV Lets Kids Play Big
A Ride for the Big Kids – 1984 Honda ATC 70 Three Wheeler
Lamborghini's Ultra-Rare Sian Roadster is an 800hp Hybrid V12