Lamborghini Unveils Lambo V12 Vision Gran Turismo
Just ahead of the World Finals of the 2019 FIA Certified Gran Turismo Championship, Lamborghini revealed its newest concept car—the Lamborghini Lambo V12 Lambo Gran Turismo. The car is a part of the Gran Turismo Sport racing game for the Sony PlayStation 4, and had the purpose of emphasizing the "fun to drive" aspect of the game.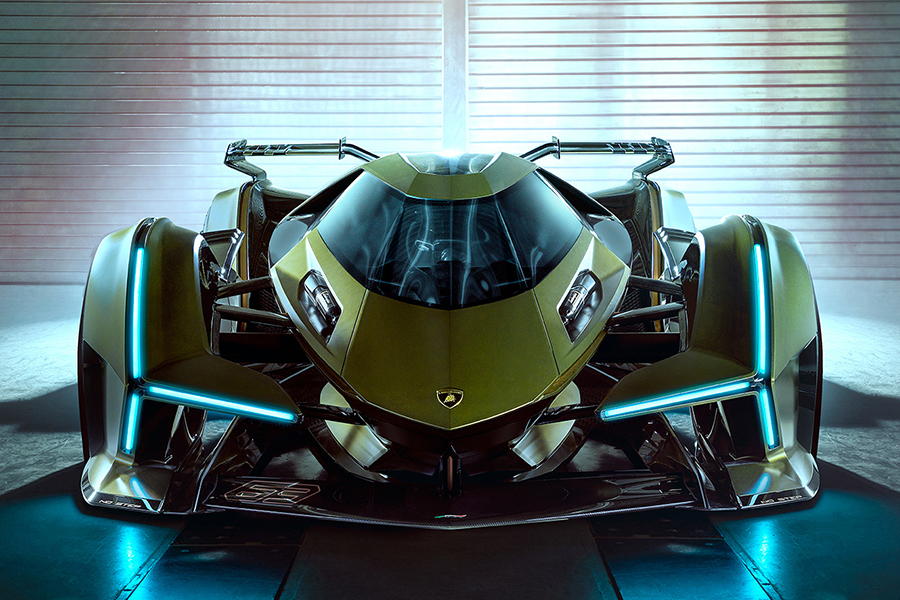 The design of the digital car was created by the Lamborghini Centro Stile in Sant-Agata Bolognese. The single-seater was aimed at a younger crowd of gamers. "Lamborghini is a very young brand," said Stefano Dominicali, Chairman and CEO of Automobili Lamborghini S.p.A., "and this is why we are here today to present our newest virtual vision in the form of a real model, with a highly futuristic and cool design to be enjoyed by the young generation of racing game and super sports car enthusiasts." That younger crowd will no doubt appreciate that the Lambo uses a hybrid V12—the same electrified powertrain that can be found in the Sian. While the Lambo's stats haven't been shared, the Sian's are pretty remarkable. The 6.5-liter V12 naturally aspirated engine partners with a 48-volt mild-hybrid system. Together the two produce 819 horsepower, which propels the Lambo from 0 to 62 miles per hour in just 2.8 seconds. The top speed for the Sian is electronically governed at 217 miles per hour. We can only imagine that the Lambo will build on those stats.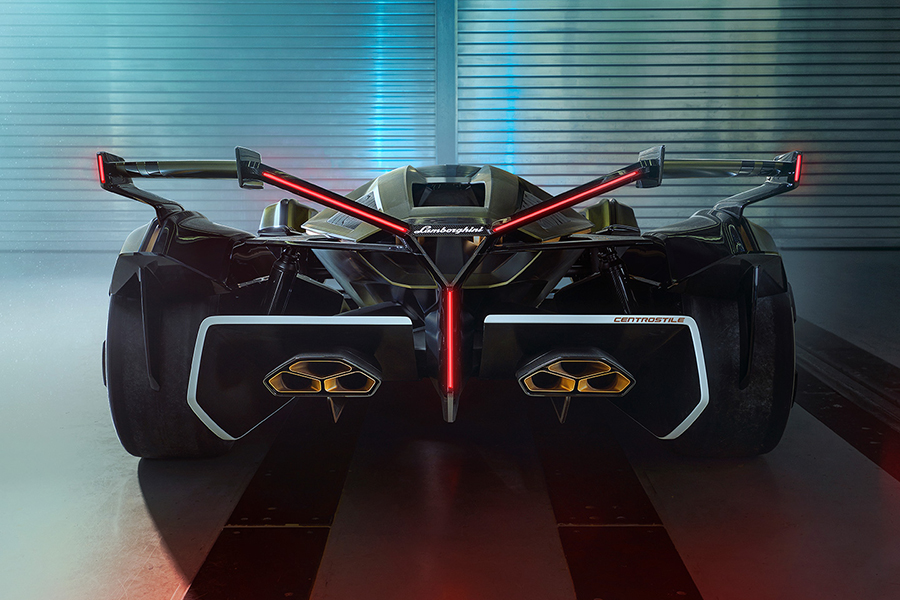 Mitja Borkert, the director of Lamborghini's design center, stated, "The Lambo V12 Vision Gran Turismo was designed to be the very best virtual car ever for all the young gamers and fans who love our brand. It is an opportunity for the genius and talent of our designers to fully express themselves and imagine a car that is not only fascinating and incredible to drive, but also reflects the design center's commitment to developing innovative technologies, especially in the field of light materials and hybridization." Looks like the Lambo accomplishes that mission with ease.