Lamborghini Unveils the Aventador SVJ Roadster in Geneva
The Geneva Motor Show wouldn't be complete without Automobili Lamborghini, who used this year's event to launch one of its most advanced cars to date. Described by the brand as a "roadster in coupé clothing," the Aventador SVJ Roadster includes an ALA 2.0 system, aero-vectoring, a customisable interior, loads of tech, and an insanely powerful V12 engine. Limited to 800 units, it packs virtually unparalleled performance into a super-sleek body. In other words, it's a Lamborghini Roadster.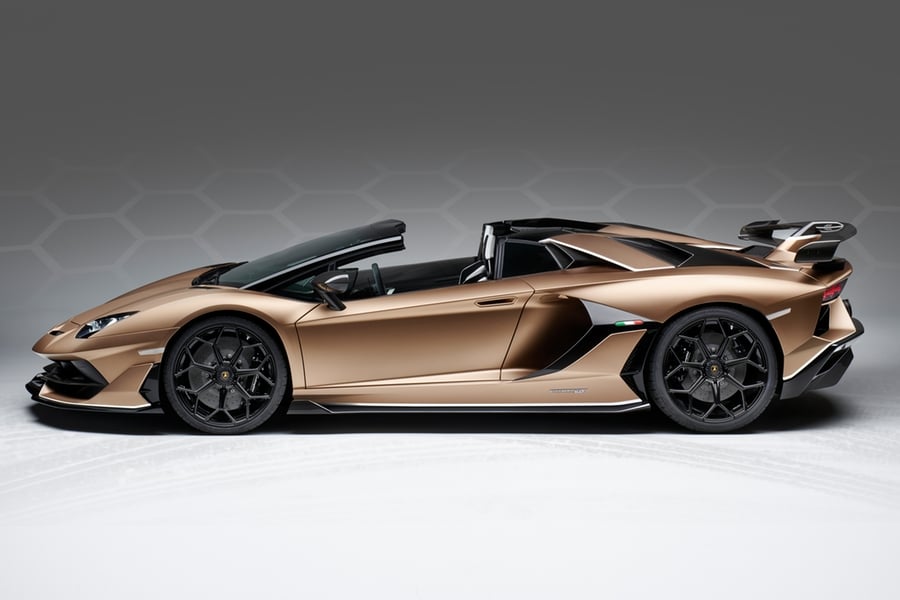 The SV in SVJ stands for "Super Veloce" (as in "superfast") while the J stands for "Jota" (referring to a race spec car). Making good on those letters are some impressive benchmarks. For instance, the car goes from 0 to 100 km/h in 2.9 seconds, reaches a top speed of 350 km/h, and a braking distance of 100 km/h to 0 in 31 metres. Powering the ride is a naturally-aspirated V12 engine, which produces 770 hp, 720 Nm of torque, and a weight-to-power ratio of 2.05 kg/hp.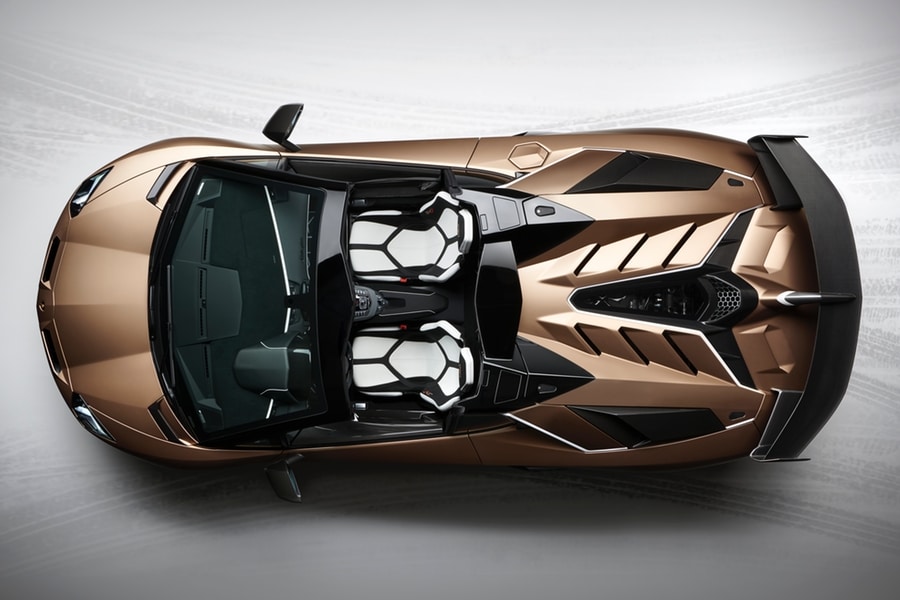 Inspired by aeronautics, the Aventador SVJ Roadster touts lightweight carbon fibre construction and a supremely aerodynamic design. Thanks to the ALA 2.0 system and aero vectoring system, the car delivers high downforce or low drag (depending on external conditions) and high-speed cornering, respectively. Also featured are large side air intakes, a high-mounted lightweight naked exhaust, Magneto Rheological Suspension, seven-speed Independent Shifting Road, Dynamic Steering, and a specifically calibrated four-wheel drive system, among other things. Inside the cockpit is a TFT digital dashboard display with Kombi graphics, which exhibits the live status of the ALA functions.
As if its track-ready performance weren't enough, the Lamborghini Aventador SVJ Roadster also goes big on choice. To that end, you can ride with the roof up or down and choose between three driving modes: STRADA, SPORT, and CORSA. When the roof is off, the rear window functions as a windshield—open it electronically to hear that exhaust roar. The power is quite literally in your hands, presuming you're one of the lucky 800 to own one of these bad boys.