Land Rover Defender 2.2 TDCi 110 Hard Top Chelsea Wide Track
When Land Rover introduced the TDCi engine, it marked the first time that there wasn't an in-house engine option for the brand's vehicles.The Ford DuraTorq diesel engine was intended for road-going vehicles, but that didn't stop Land Rover from tweaking the engine so that it could support off-road capabilities. Whether they knew it or not, the move was smart. The TDCi engine won acclaim from Land Rover fans around the world. The massive amount of torque on the engine turned the Defender into a beast. Originally, the engine was a 2.4 liter, but to comply with emissions rules, Land Rover knocked it down to a 2.2 liter. Even though it was modded to be off-road capable, the engine still hits 0 to 60 in a respectable 14.7 seconds—so it's not a racecar, but that's not what you want a Defender for anyway—and it has a top speed of 90 miles per hour. With 122 braking horsepower, the Defender does boast 265 lb-ft of torque.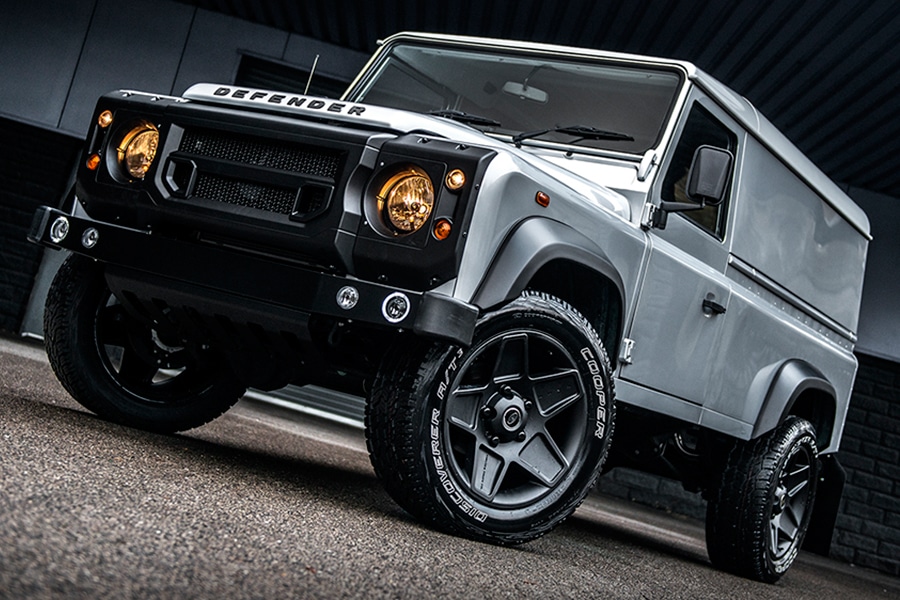 Kahn Automobiles recently got their hands on a Defender 110 Hard Top and gave it their usual treatment. The updated both interior and exterior, making it a plush, luxurious ride on the inside while also creating a large cargo area with benches along the side and wood panels. On the outside, Kahn gave the Defender a sharp metal paint job with black accents. It's an impressive looking vehicle with enough game in the engine to keep up with any activity you have planned.