Land Rover Defender Conquers Hybrids in 2021
The Defender stormed back onto the stage not too long ago, going back into production after a hiatus from the automotive world. But a modern market has brought the venerable icon back, and that same modernity has seen a few changes being made to the Defender. Perhaps the most notable is the 2021 Land Rover Defender P400e—a hybrid version of the classic go-anywhere vehicle.
You'll also like:
Ferrari Stallone Concept Boasts a Turbo V12
Dacia Joins the Renaulution with Bigster SUV
Twisted Auto Slaps a V8 in the Defender Stage One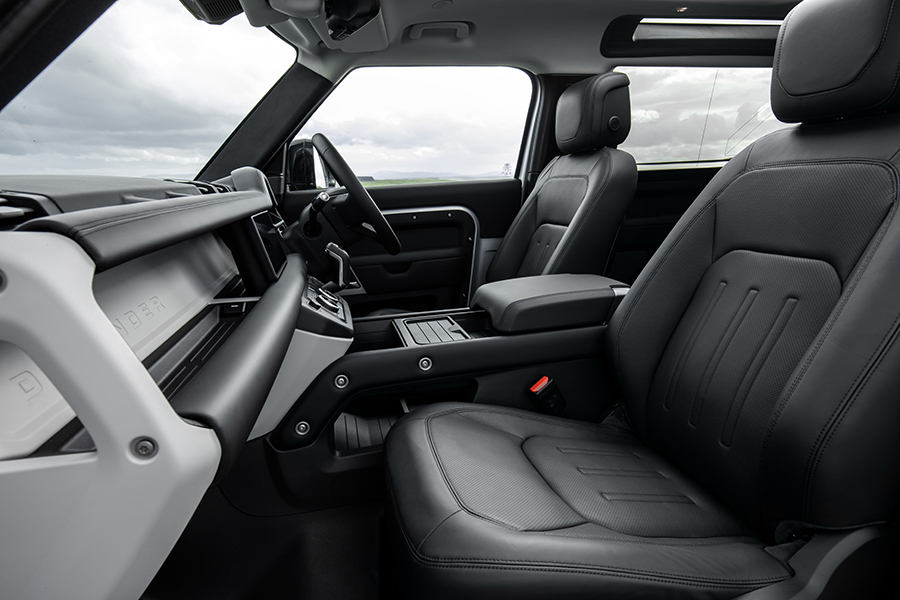 The P400e features a 2.0-litre four-cylinder turbo gas engine that brings 300 horsepower to the table. That engine is partnered with a 105 kW electric motor that adds 140 horsepower to the equation, bringing the total to 404 horsepower. The combined power can take the P400e from 0 to 62 miles per hour in just 5.6 seconds. Going on just electric energy, the P400e can go an impressive 27miles. Even using gas, the hybrid Defender does better than you could have hoped for—an average of 85.3 miles per gallon. If you're worried what running the P400e will cost in terms of the environment, set your concerns aside. Those 85 miles will create CO2 emissions of just 74 g/km.
"The advanced new P400 e plug-in hybrid perfectly balances performance with fuel economy and all-electric off-road capability," states Ian Gray, the senior manager over powertrain advanced engineering. For those interested in a diesel version, for certain markets there is a 3.0-liter, inline six diesel engine with 300 horsepower and 479 lb-ft of torque. Speaking of certain markets, the P400e will be available in the UK, but the US won't be getting it yet.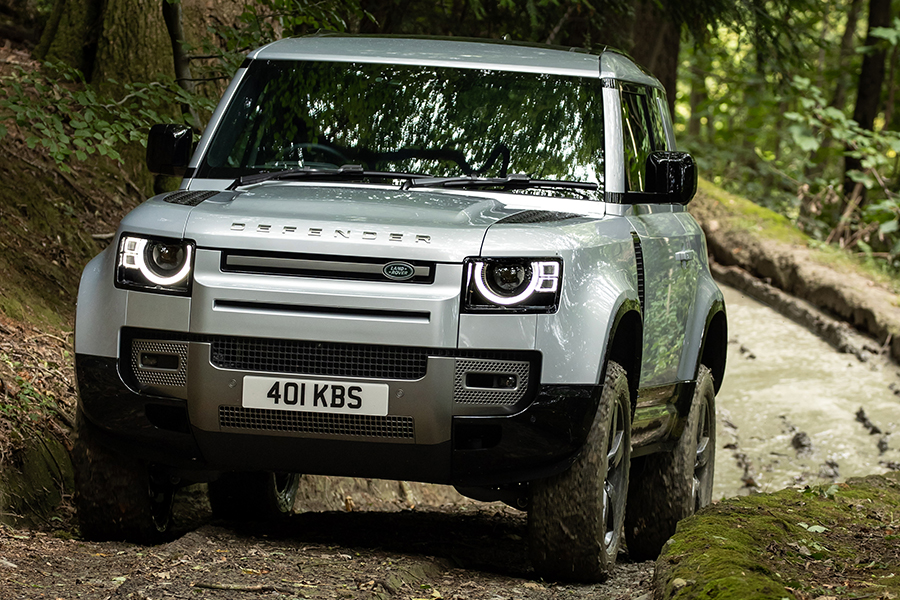 If you're looking to be a bit less ostentatious with your efforts to save the environment, the P400e looks exactly like its non-electric siblings. The grille stays the same and there's no blue trim. The only difference is the charge port on the left side of the vehicle. You can get the P400e in the 90 Hard Top (£35,820), the 110 Hard Top (£43,012), the 90 (£43,625), and the 110 (£45,315).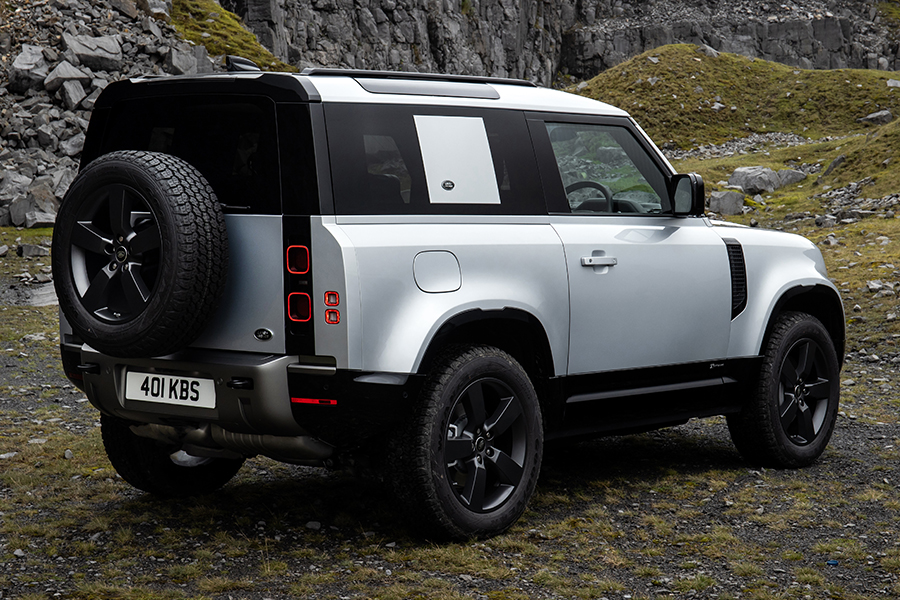 You'll also like:
Exploring the Central Coast's Best Hidden Lookouts With Land Rover Defender 90
20 Most Aesthetic Cars in the World (According to Science)
Twisted Auto Slaps a V8 in the Defender Stage One