$270,000 Defender Works V8 Trophy Resurrects an Icon
The Land Rover Defender was officially retired five years ago, but that hasn't stopped the Land Rover Classic Division from keeping the iconic vehicle on the forefront of everyone's mind. The British car manufacturer is launching a limited run of the Defender Works V8 Trophy. Only 25 examples of the classic Defender will be produced, and it will cost you to get your hands on one—approximately USD$270,000.
You'll also like:
Bizarre "Wearable Machine" Nissan GT R X 2050 Concept Comes to Life
Jeep's 'Magneto' Fully Electric Wrangler Concept is a Stick Shift Tease
The New Nissan 400z Production Model has Leaked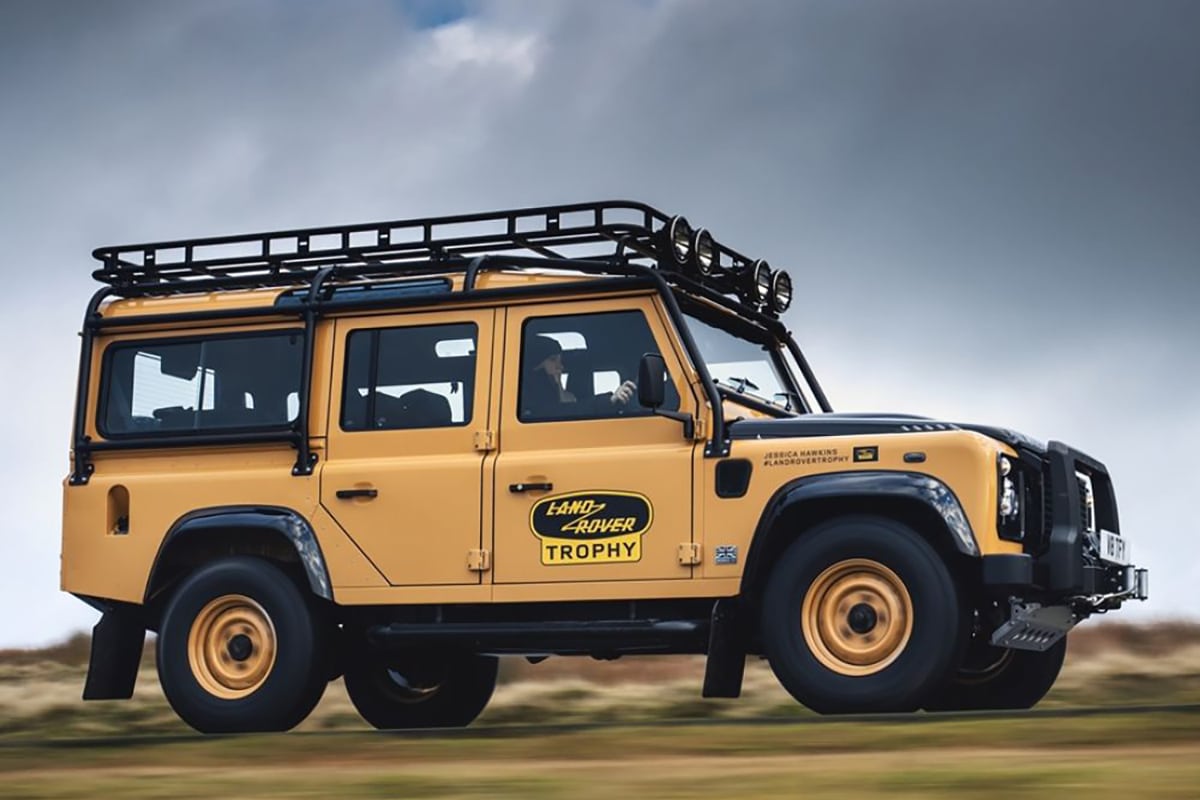 The Works V8 Trophy will be built on existing chassis and will take advantage of aftermarket conversions to complete both the short-wheelbase two-door 90 and the long-wheelbase four-door 110. To power the Trophys, Land Rover will be using a naturally aspirated JLR 5.0-litre V8 that produces 399 horsepower and 379 lb-ft of torque. The engine will feed into an eight-speed automatic gearbox.
Fans of classic Defenders will recognize that a few things there are not true to the original. No Defender ever came off the line with the eight-speed automatic, and the original Defenders were equipped with either four- or five-cylinder turbo-diesel engines. All of that means that the Trophy edition is more of a performer, while still maintaining the look that everyone loves. Land Rover is dressing the Trophy in Eastnor Yellow and outfitting it with an external roll cage.
The rig also comes with underbody protection, an electric winch, and a raised air intake. Inside, the Defender will come with Recaro sport seats and black Windsor leather throughout. The dashboard will feature an analog clock made in collaboration with Elliot Brown.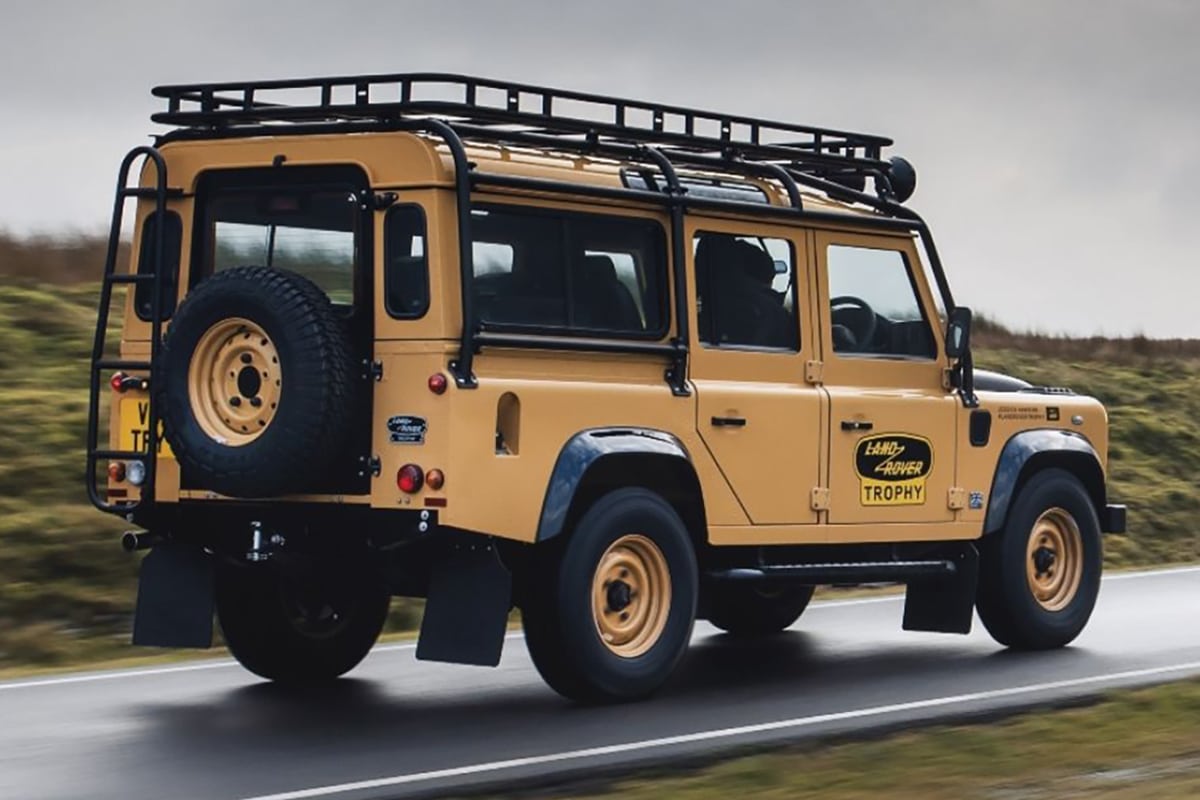 In addition to a limited-edition vehicle, buyers of the Defender Works V8 Trophy will be taken on a three-day excursion covering 66 miles of terrain that Land Rover uses as a test ground for their vehicles. The excursion will include one-on-one instruction on how to drive this iconic vehicle. Looks like even though the original Defender has been "officially" retired, there are still plenty of adventures left to go on.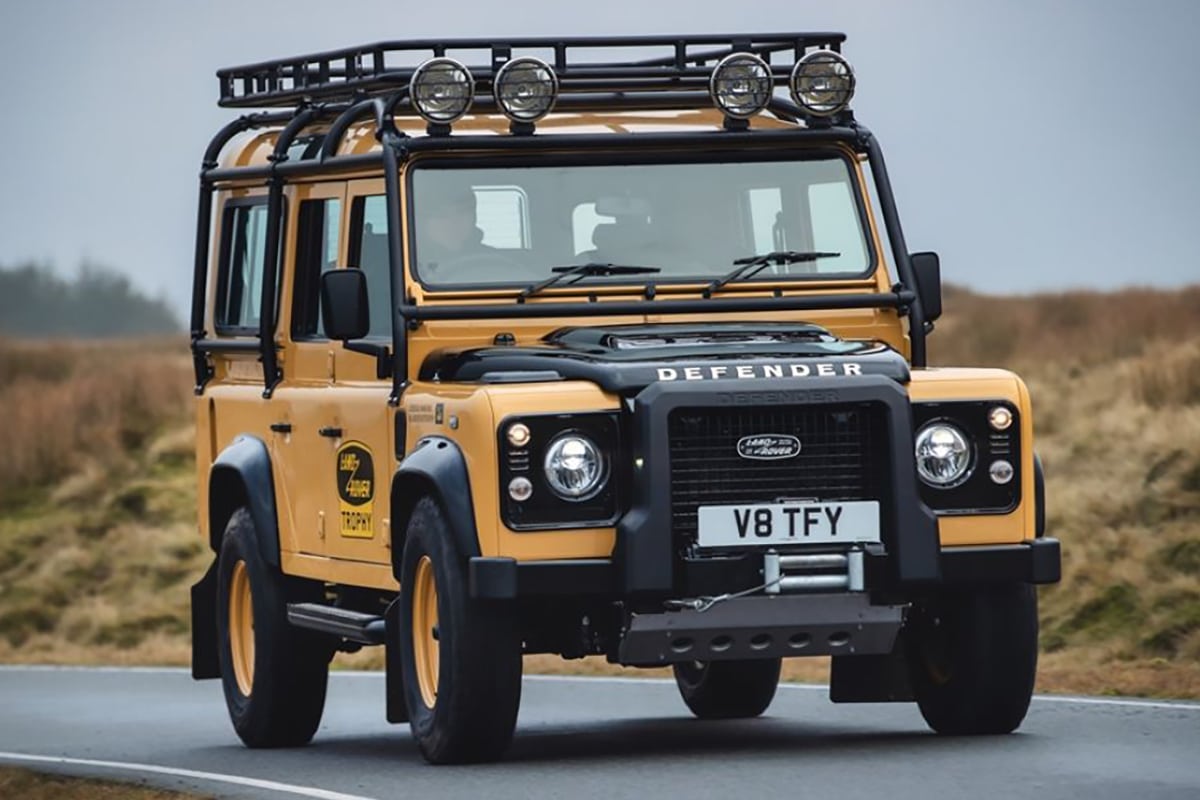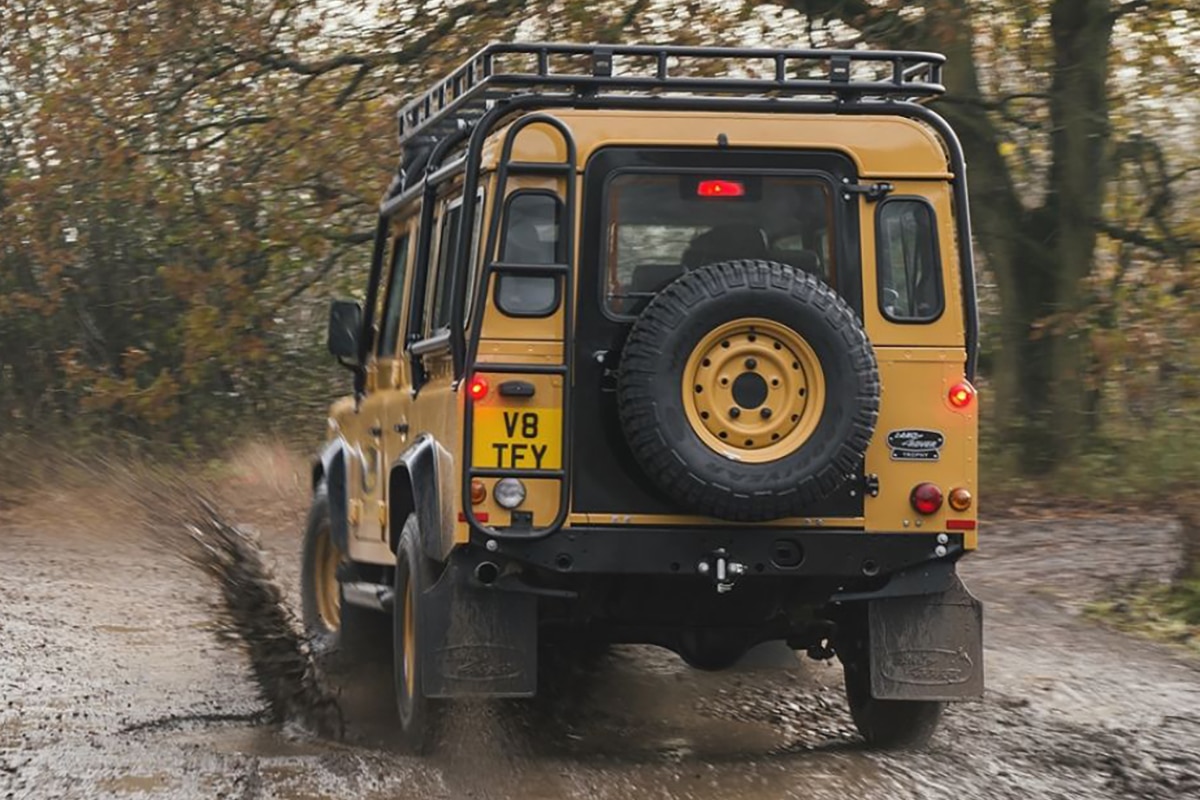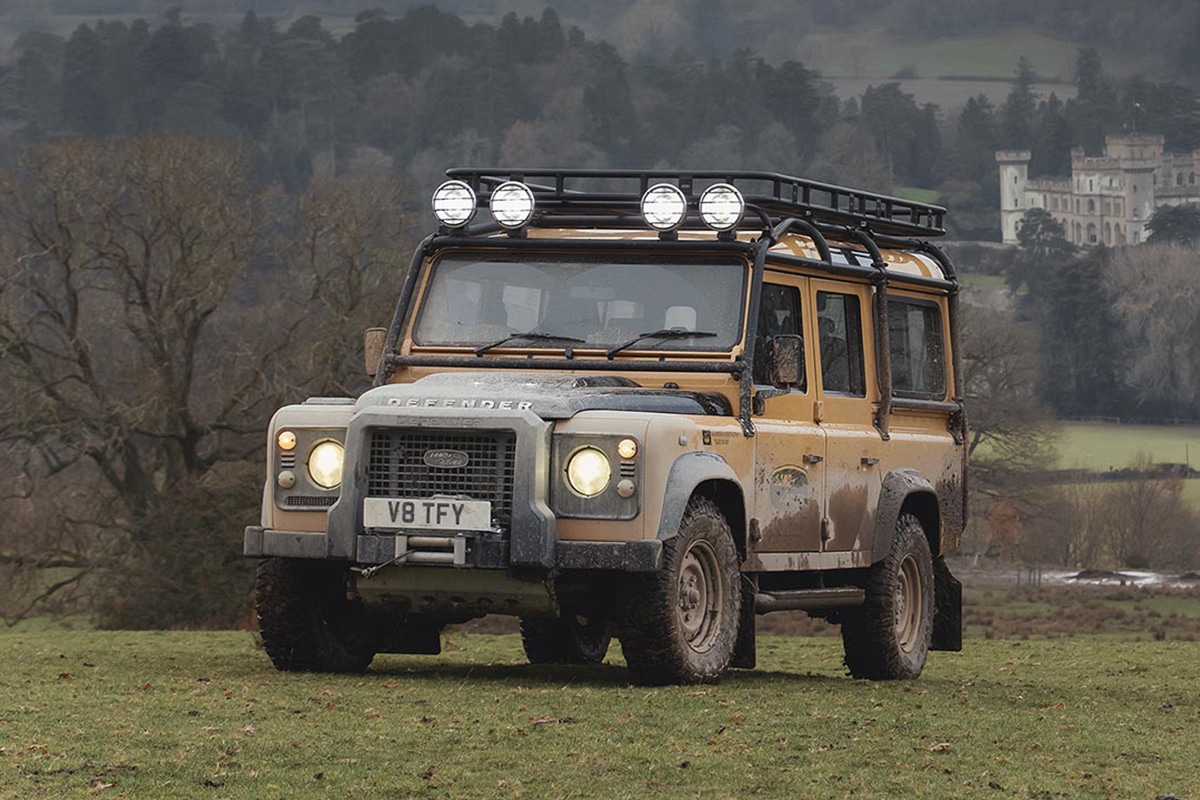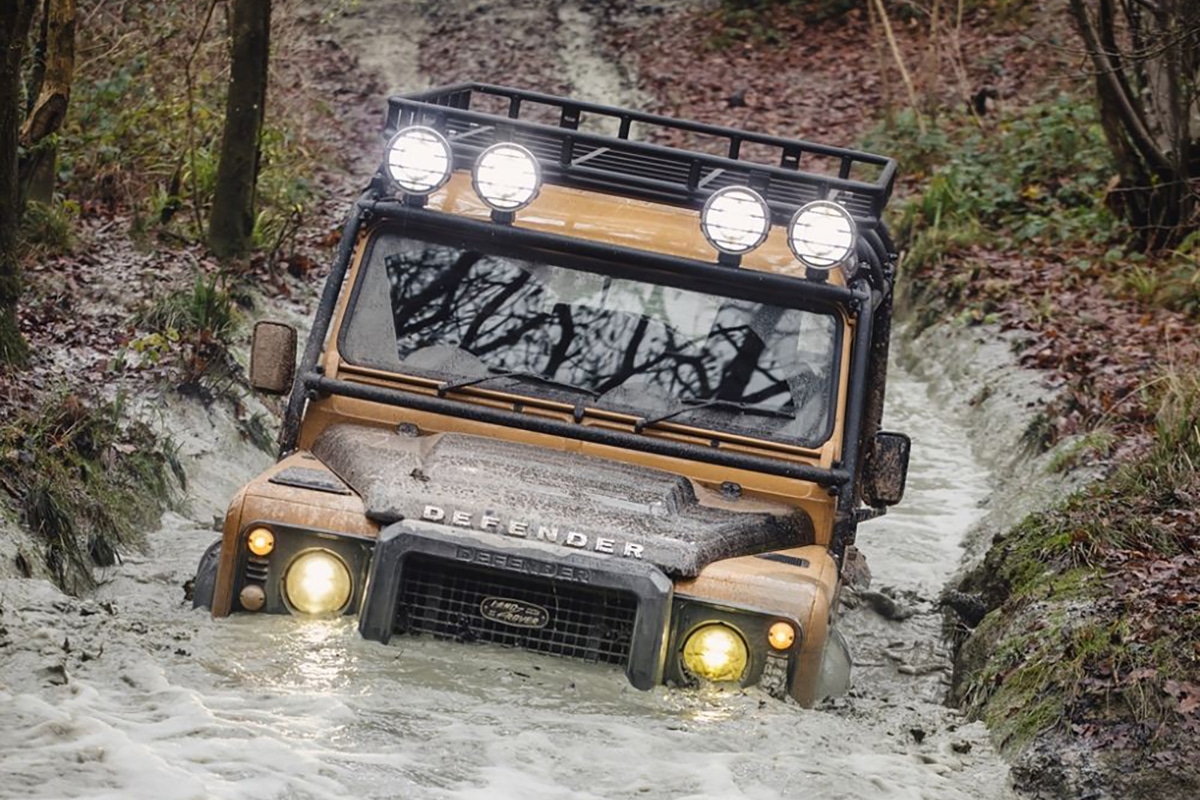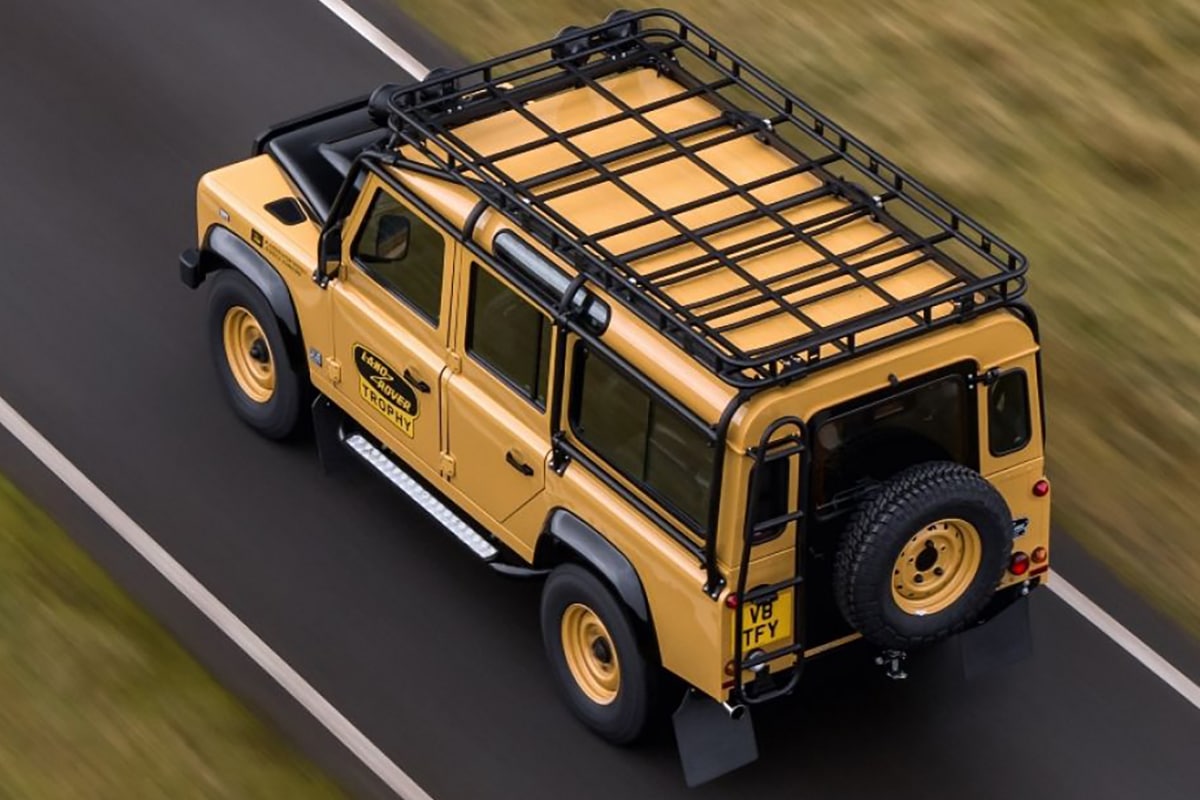 You'll also like:
Bizarre "Wearable Machine" Nissan GT R X 2050 Concept Comes to Life
Jeep's 'Magneto' Fully Electric Wrangler Concept is a Stick Shift Tease
The New Nissan 400z Production Model has Leaked