LC200 Supertourer is Here to Help You Conquer in Comfort
The LC200 is anything but standard. Loaded with features not seen compiled in any other vehicle today, the LC200 Supertourer takes you on an adventure from the moment you hop into the driver's seat.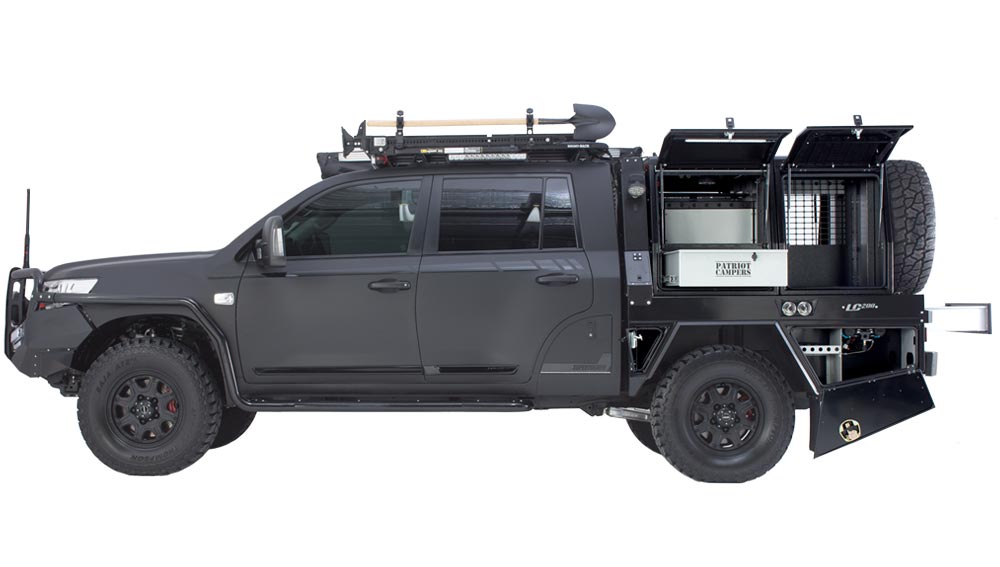 With a brand new GXL Toyota Landcruiser dual cab chassis, 650 mm extension, ROH Wheel, and Mickey Thompson Tires, GVM Suspension upgrade, and a Patriot Supertourer Body, The LC200 can handle just about anything. Throw in the side rails and steps, front and rear winches from TJM Torq, Clearview mirrors, Undertray Water Tank, and Electric Pump, and you have got yourself a vehicle that is not only powerful as hell but practical and resourceful too.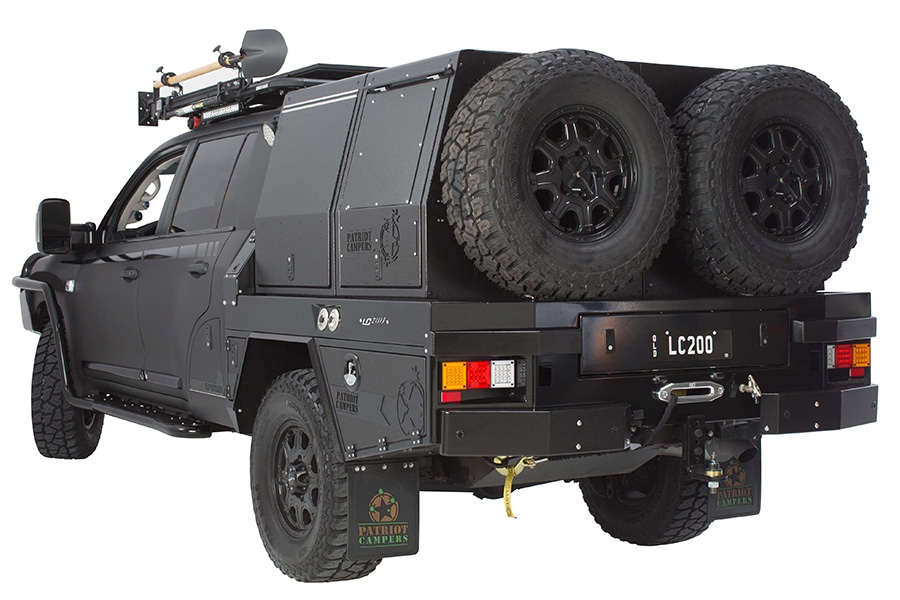 As a Supertourer, comfort would be expected, but the LC200 takes it to the extreme. With a more than capable V8 turbo diesel engine, this Patriot Camper enters the arena with a whole new level of style. The augmented style certainly does not diminish the capability, comfort, or performance, however, and even retains the factory-backed warranty on many of the parts (unmodified) of the vehicle.
Hardcore 4 wheel enthusiasts and comfort lovers alike can enjoy everything that the LC200 Supertourer has to offer. Patriot Campers can and will build a customer LC200 beast to fit your needs.