Inside LeBron James' $110,000 Limited-Edition EV Hummer
LeBron James has been collecting championships, and he's also got an impressive collection of cars. From Ferraris to Mercedes Maybachs, a Bentley Continental, a Lamborghini, and a Chevy Impala, James' garage has a lot to take in. Now he's added another car that had him saying, "That's a bad girl right there." A limited-edition 2021 GMC Hummer EV Edition.
You'll also like:
2021 Mustang Mach-E California Route 1 is Ford's Longest-Range EV
Tesla's New Model S Plaid+ is the 'Fastest Production Car Ever'
BMW's M5 CS is its Most Powerful Production Car Ever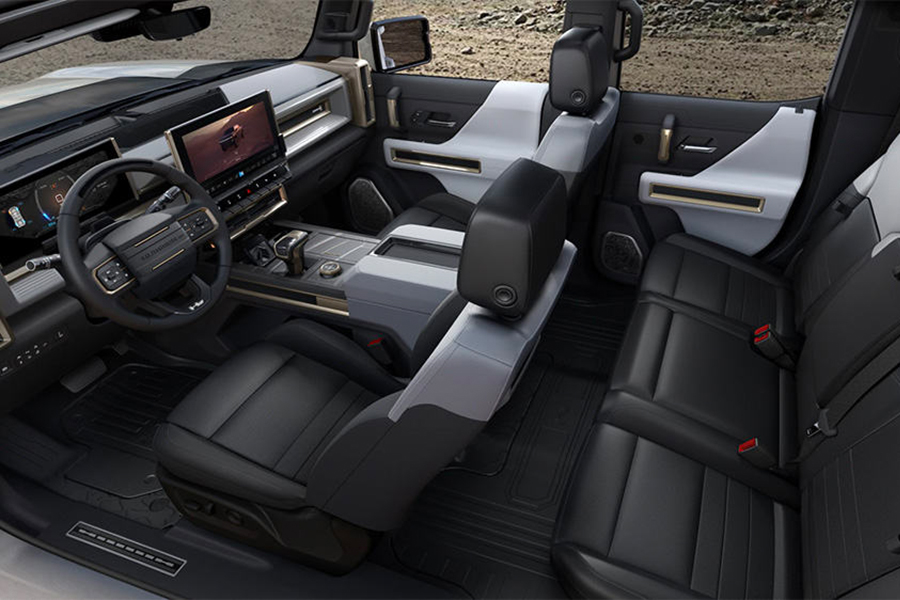 Deemed "the world's first zero-emissions, zero limits all-electric supertruck," the 4X4 electric Hummer is reportedly valued at USD$112,595. A powertrain consisting of three motors makes it possible for the rig to live up to its no limits claim. An incredible 1,000 horsepower couples with 11,500 lb-ft of torque to take this beast from 0 to 60 miles per hour in just three seconds. If that's not impressive enough, then maybe you'll be as impressed at James is by the Hummer's ability to travel diagonally at low speeds thanks to Hummer's CrabWalk technology.
Of course, there's even more to appreciate about the Hummer. For instance, it features four-wheel steering as well as driver assistance technology. The luxury interior can be seen in all its glory in natural light thanks to the infinity roof. A Bose 14 speaker audio system pounds out the music with ease. James also opted for the Extreme Off-Road pack, which includes 18-inch rims shod in 35-inch Wrangler All Territory tires as well as waterproof underbody cameras and an improved suspension. James' Hummer came in a pearl white with black accents.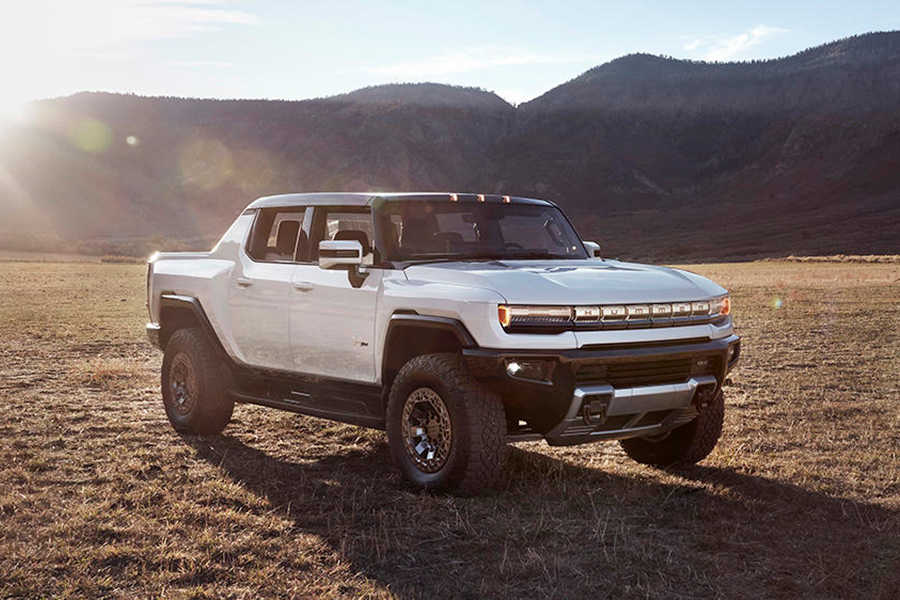 As a brand ambassador for GMC, James was able to get one of these incredible vehicles—which may be the only way to get one yourself, if you're interested. The limited-edition Hummer sold out in one night. But even if you can't get one of the limited-edition vehicles, you can still pick up one of the three other versions of the Hummer EV. It would be a great start to your own collection of incredible cars.