Legacy Overland Revives 1990 Mercedes Benz G-Wagen Wolf
There's a reason that the German army opted for the Mercedes G-Wagen as one of its vehicles. The rugged design and engineering put into this overlander make it capable of tackling some of the most difficult terrains imaginable. Commonly known as "G-Wagen Wolfs," the 1990 Mercedes Benz G-Wagens make for incredible custom builds, as is illustrated perfectly by Legacy Overland.
You'll also like:
Mil-Spec's Hummer H1 Lives Up to Its Potential
Ford's Tough New 2021 Bronco Finally Unveiled
Get an Armoured Roll-Out with the Brabas Invicto Mission VR6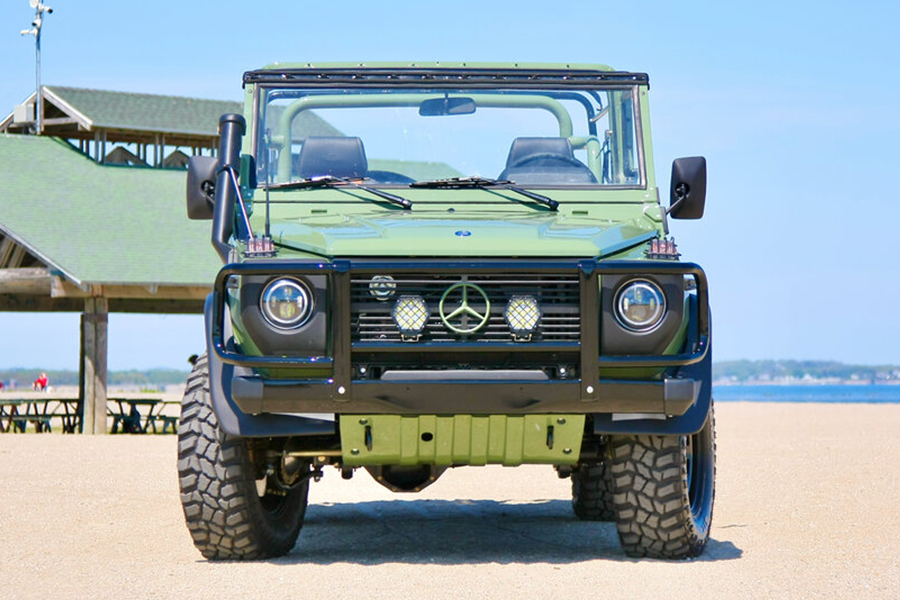 The G-Wagen Wolf is powered by a straight 2.5L five-cylinder OM602 diesel engine—an engine that has earned the title of being one of the most reliable engines ever produced. Mated to a five-speed gearbox, this engine can get the G-Wagen into and out of many predicaments. One of the hidden aces in this vehicle's hands is a first low "half gear" that is powerful enough to grind through tough spots, leaving the four normal gears, which are coupled with a two-speed transfer case, to take care of the rest. The powertrain also features a front and rear manually lockable differential.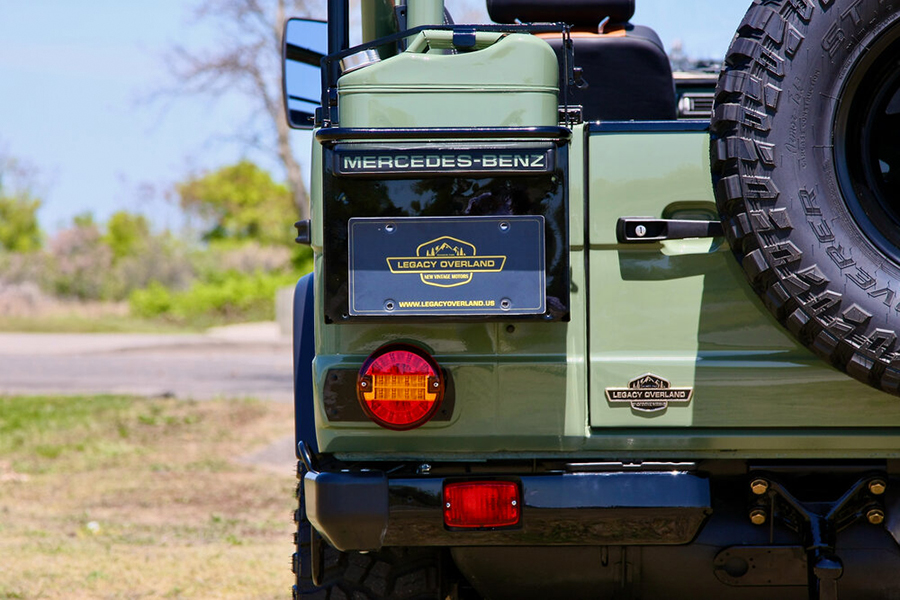 Taking over from there, Legacy Overland equipped this G-Wagen with modern amenities like LED headlamps and rear lights, as well as a Bluetooth enabled sound system with four speakers. A custom made air conditioning system was built into the dashboard. Bilstein shocks were added to smooth out any rough riding and the G-Wagen rolls on Cooper Discoverer STT Pro tires. The rear sideways foldable benches, along with the rest of the interior, are decked out in distressed full-grain leather done in a brandy colour with black leather accents and cream stitching. The G-Wagen was then painted in boxwood green glossy paint.
Built to take on any terrain, and then rebuilt to fit into the modern world, the 1990 Mercedes Benz G-Wagen custom build from Legacy Overland lives up to the wolf moniker with sleek styling and outstanding performance.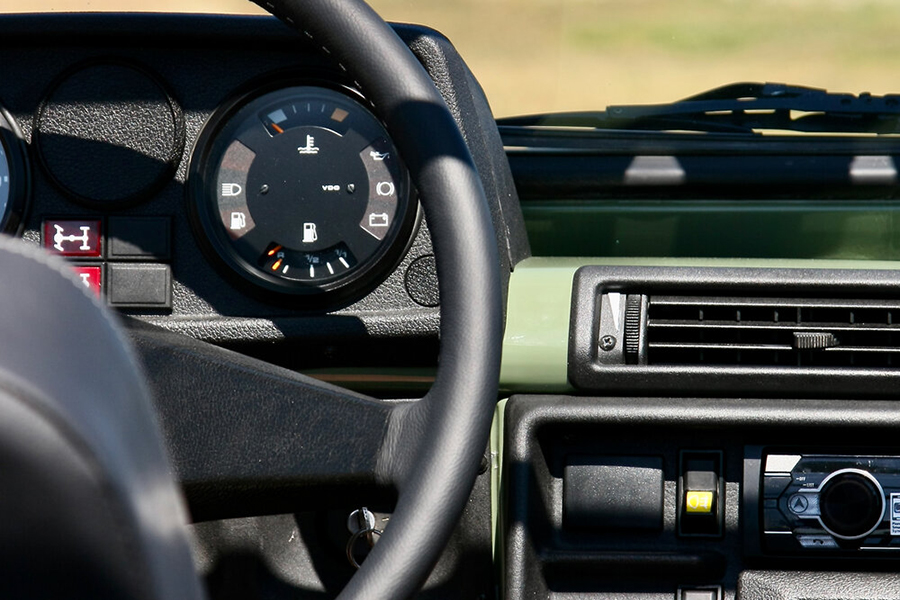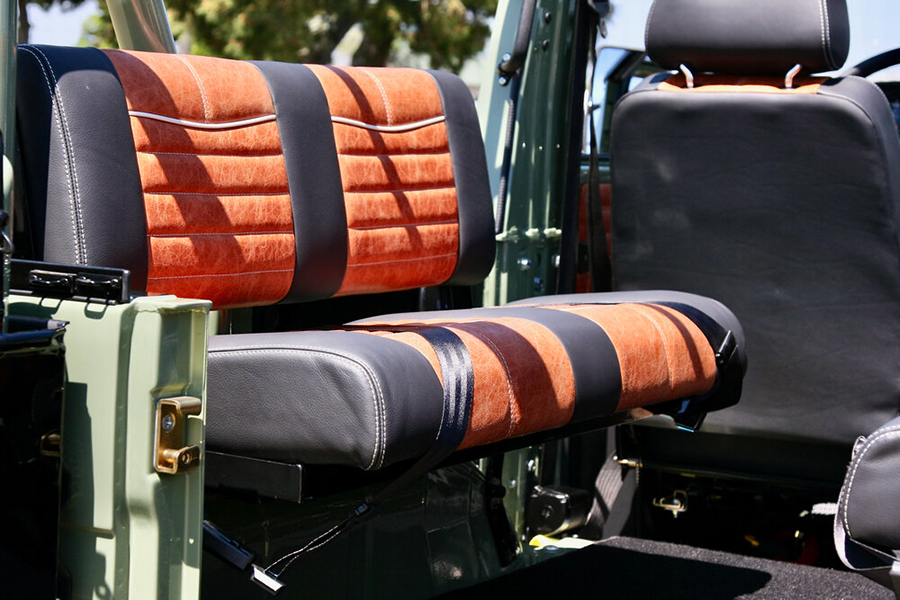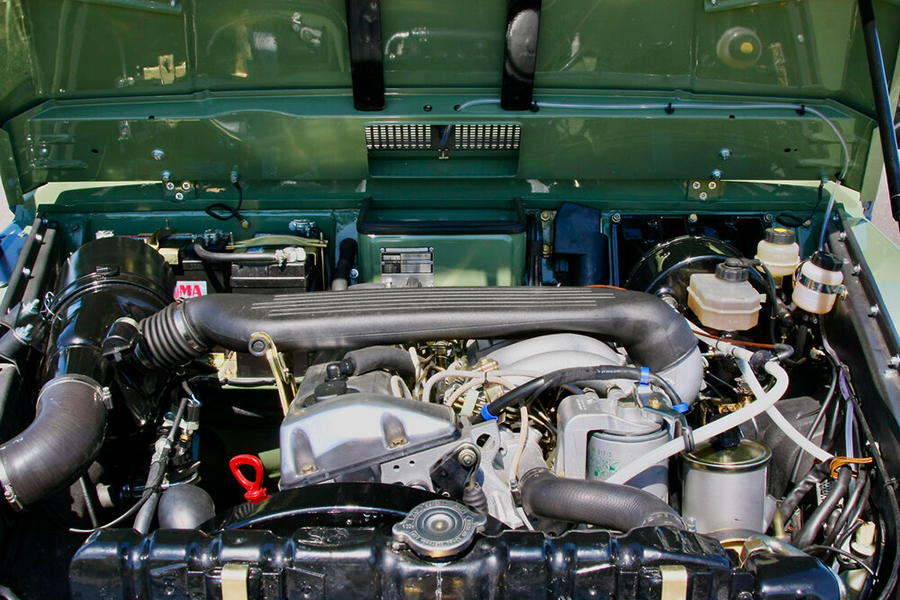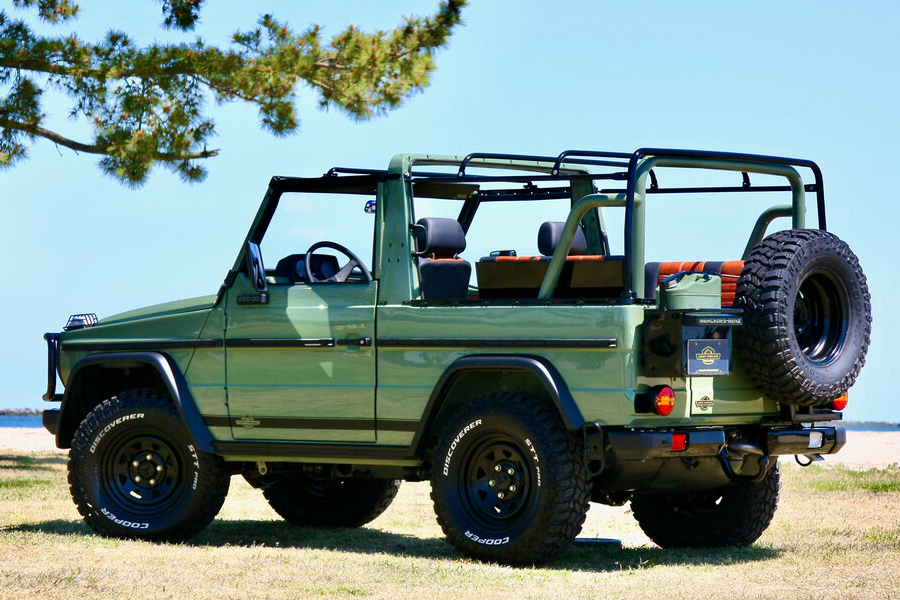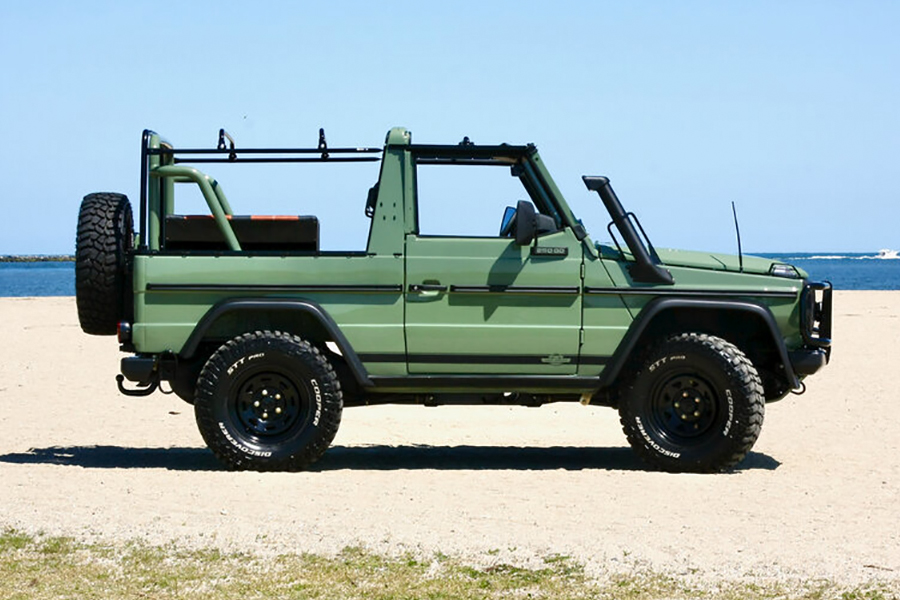 You'll also like:
Mil-Spec's Hummer H1 Lives Up to Its Potential
Ford's Tough New 2021 Bronco Finally Unveiled
Get an Armoured Roll-Out with the Brabas Invicto Mission VR6