Lewis Hamilton's Grand Prix Winning McLaren is Up For Grabs
If you've been spending the past few weeks getting reacquainted with Netflix's Drive to Survive and fancy yourself a dark horse for the next F1 season, this may be your only chance to get behind the wheel of a championship-winning car. In a special event sale in London ahead of the British Grand Prix, international auction house RM Sotheby's is offering up the McLaren Mercedes MP4-25A driven by Lewis Hamilton at the 2010 Turkish Grand Prix.
You'll also like:
F1 Champion Sebastian Vettel Sells Ferrari Collection in Just 72 Hours
Top F1 Drivers 2023 Salaries Revealed
Sydney Driver Clocks $10,000 Worth of Fines in 11 Minutes
In keeping with the series of firsts, this sale marks the first time any Lewis Hamilton F1 Race Car, let alone a Grand Prix winning car has ever been offered for public sale. A true icon of the sport, Hamilton has racked up an enviable 98 Grand Prix wins over his 14-year stint at the top of world auto-racing, making a claim for G.O.A.T. status hard to argue.
According to Sotheby's, the Lewis Hamilton F1 car will be offered for sale at Silverstone during the British Grand Prix weekend, immediately prior to the Sprint Qualifying Race, and to mark the return of fans to F1's first-ever venue, Formula 1 and RM Sotheby's are going all-out.  The auction will take while the one-of-a-kind vehicle is being driven around the historic Silverstone circuit at speeds in excess of 150 mph. "Being held on Hamilton's home track and with a live audience planned for the Silverstone GP, race fans and registered bidders will be able to witness MP4- 25A take to the circuit at speed in all its former glory," Sotheby's wrote.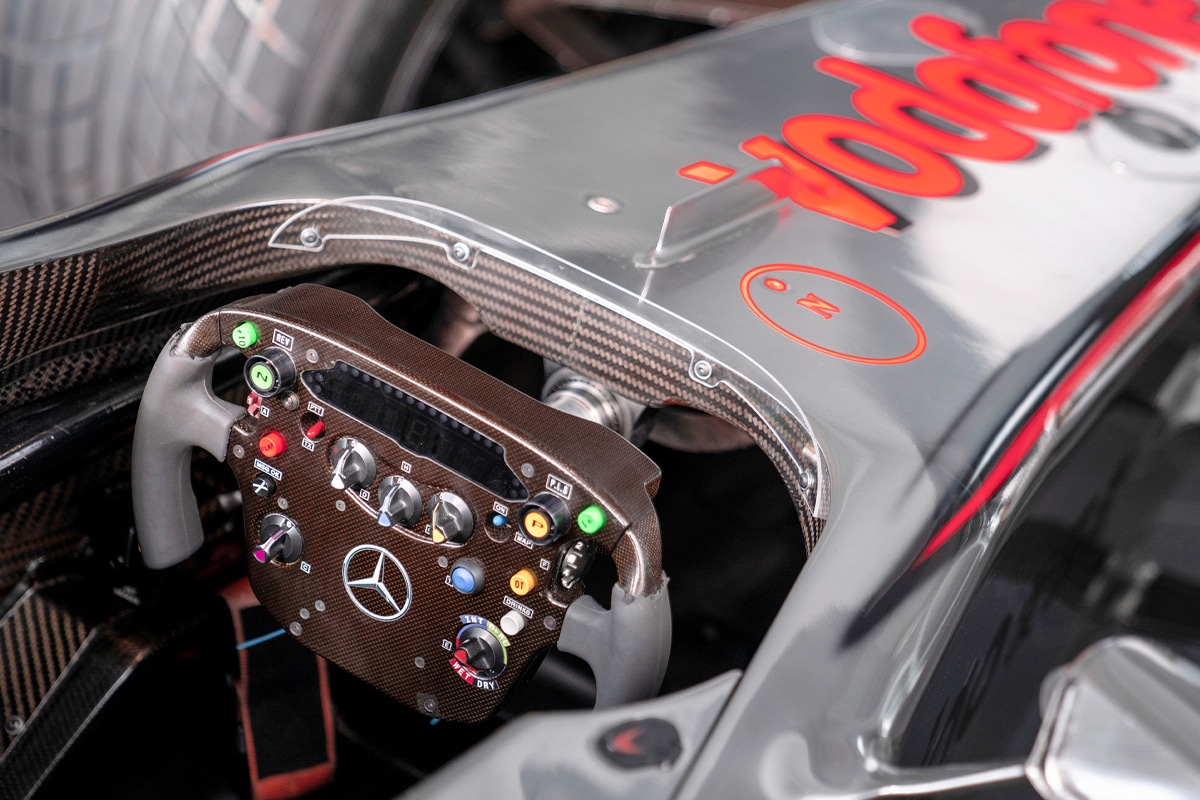 The iconic McLaren MP4-25A is powered by the Mercedes-Benz FO 108X 2.4 litre V8 engine, an innovation that proved to be a major improvement on its predecessor, in part due to the innovative 'F-duct' incorporated into its design. Ultimately, this allowed the driver to control the system's effect by covering up a small hole in the cockpit with his left leg.
"The design innovation along with a host of other improvements helped reduce aerodynamic drag and allowed the car as much as an extra 6 mph (9.7 km/h) on straights," Sotheby's wrote. "The availability of this particular example, Chassis no. 1 is an unrepeatable opportunity given the model's scarcity. While client confidentiality precludes knowing exactly how many cars exist in private ownership, it's believed to be only a scarce few. As such these examples remain highly coveted and largely in private hands, unlikely to be sold in the near future." The official auction will take place on July 17, with the auction house estimating the vehicle will go for between USD$5,000,000-$7,000,000.
---
Featured Video from Man of Many
---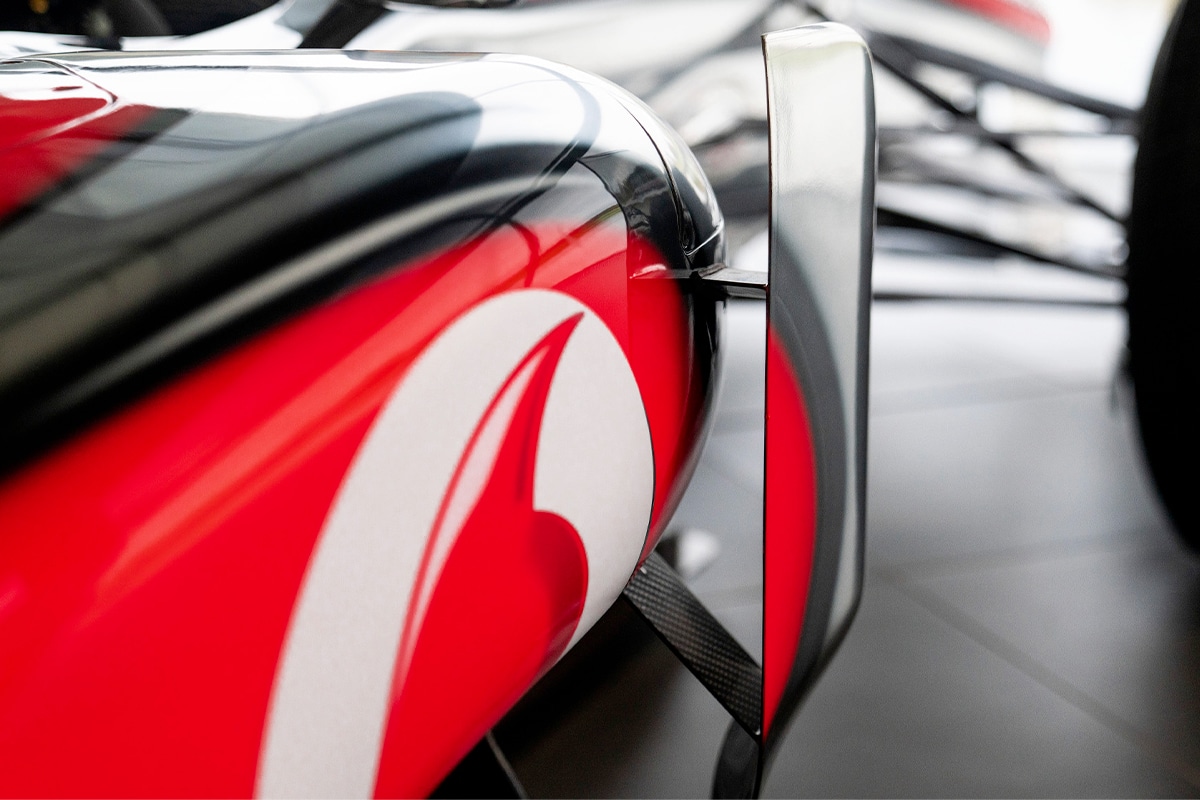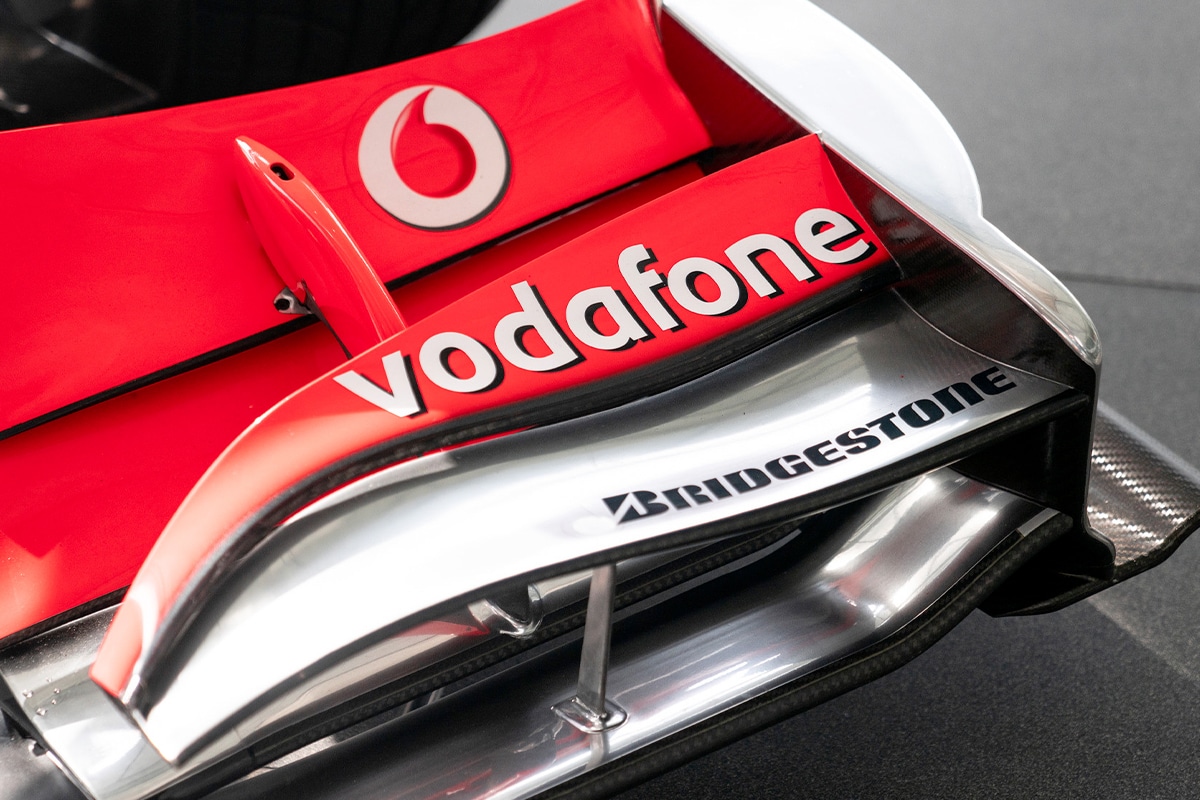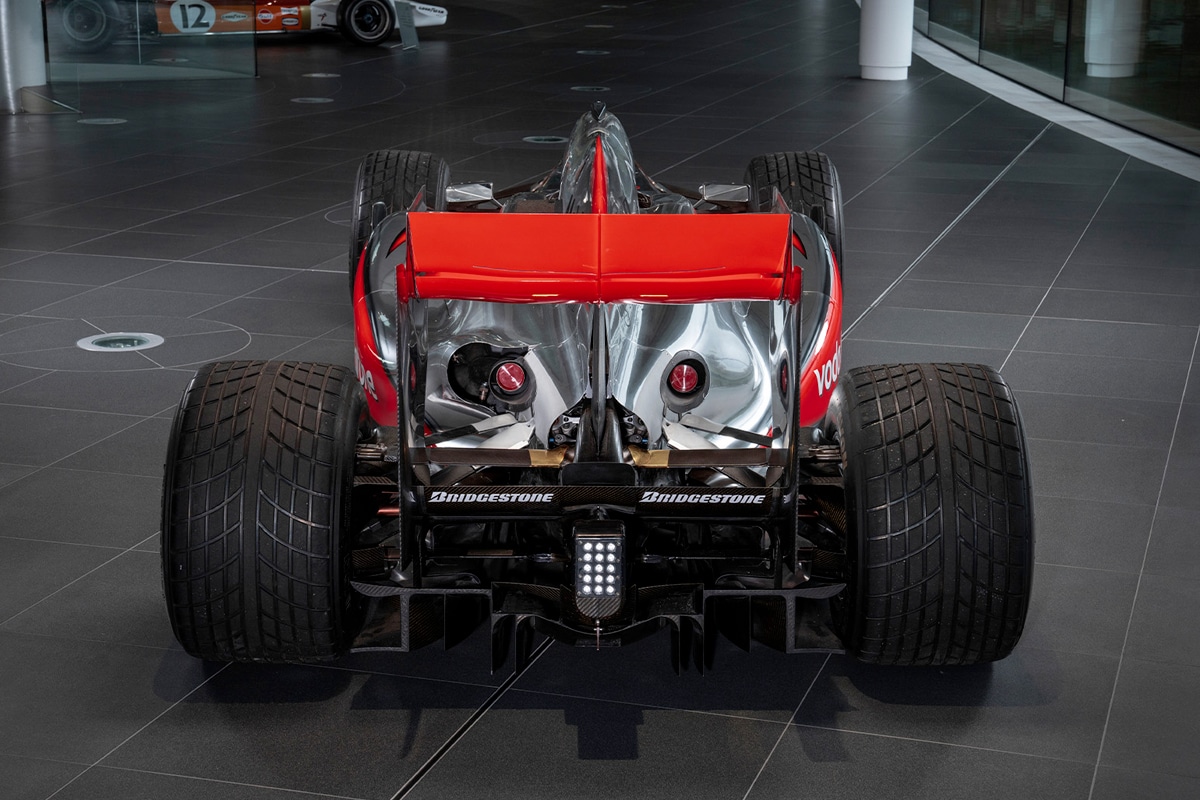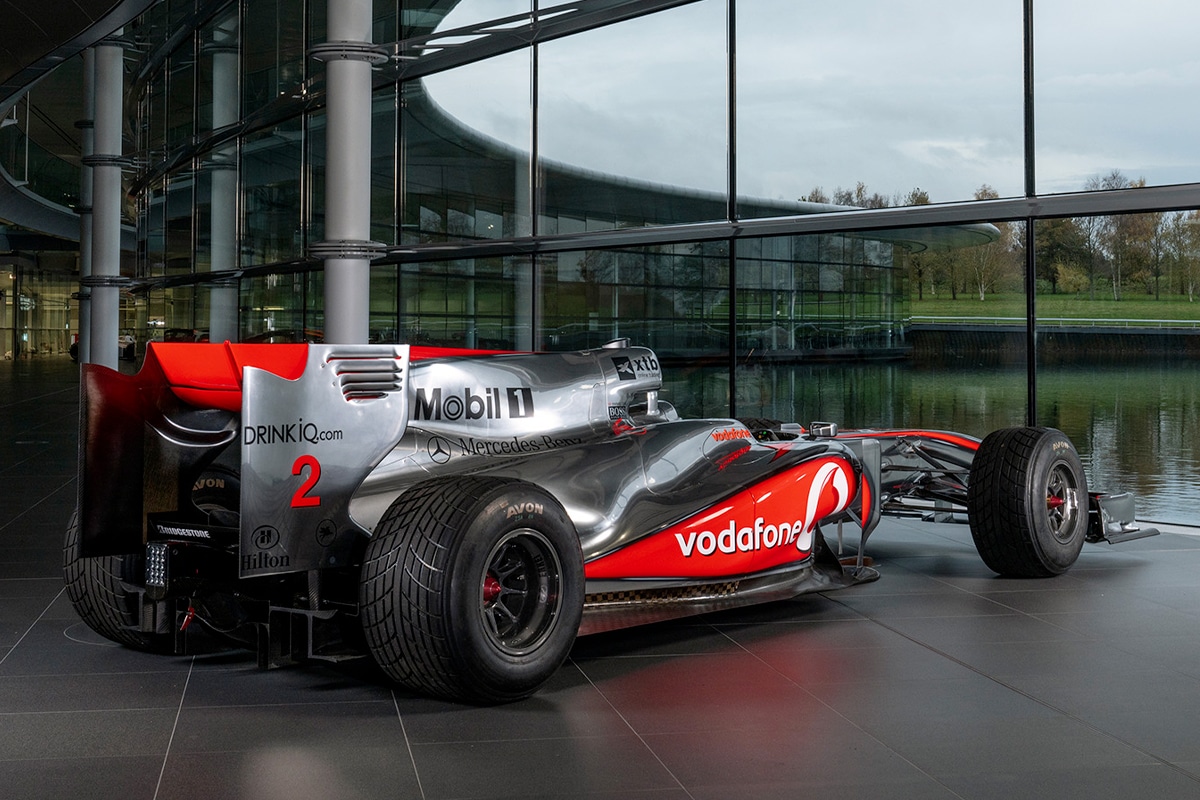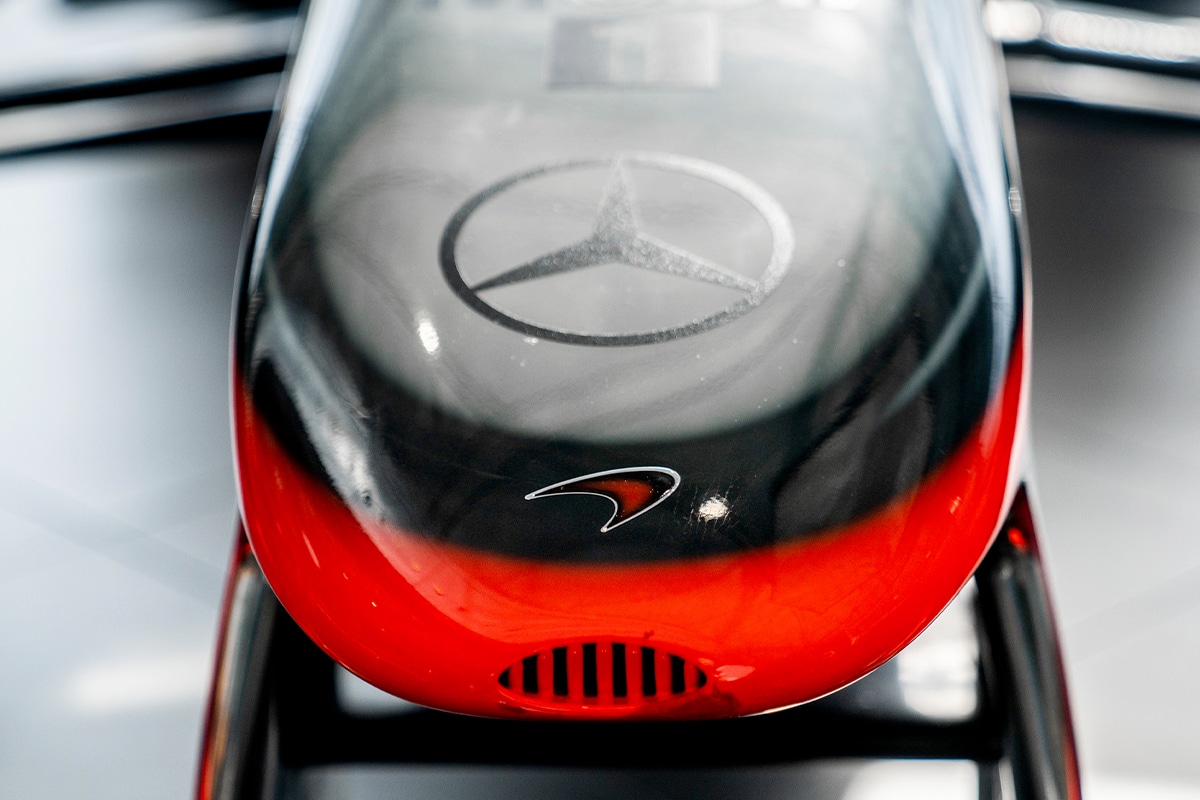 You'll also like:
F1 Champion Sebastian Vettel Sells Ferrari Collection in Just 72 Hours
Top F1 Drivers 2023 Salaries Revealed
Police Confiscate Speeding Driver's $600,000 Lamborghini Hours After it was Purchased
---
Featured Video from Man of Many