Lotus Offers a Choice with Classic Heritage Edition Elises
Oh, the impossibility of choices! Lotus, in all their malicious malevolence, has offered fans the nigh-on impossible task of trying to choose from a group of Classic Heritage Edition Elises done up in their storied racing liveries. The inhumanity of it all!
You'll also like:
Alfa Romeo Giulia Gets an Electric Restomod Courtesy of Totem Automobili
V-12 Aston Martin Hypercar Hits Public Highway in the UK
Emory Outlaw 911K is Porsche Racing Royalty Retooled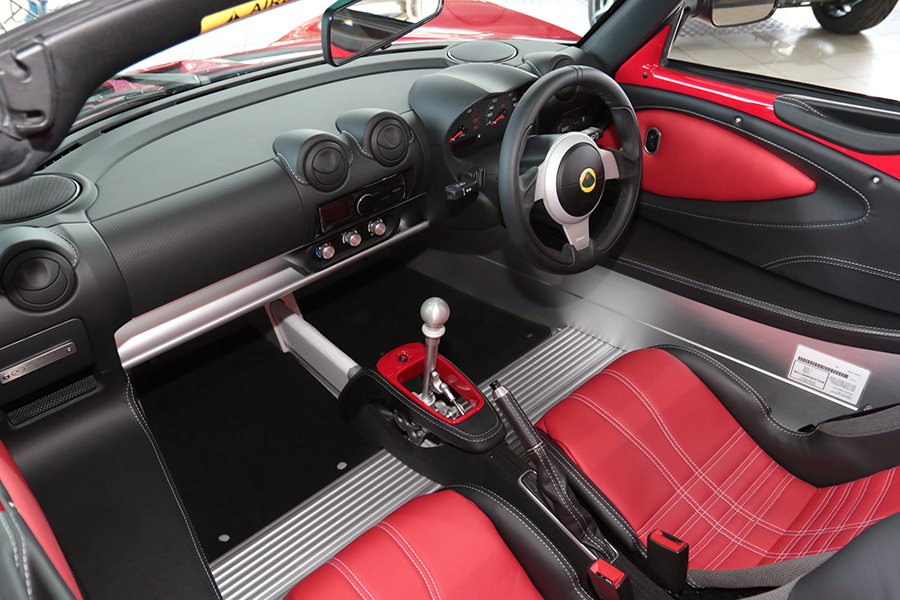 In case you're wondering what those choices entail, you'll first be confronted with the stunning black and gold combination inspired by John Player's Type 72D, which Emerson Fittipaldi drove to victory five times in Grand Prix races in 1972. Then you'll run into the red, white, and gold of the Type 49B that Graham Hill raced in 1968. Adding on to the difficulty level is the blue and white Elise that celebrates the Type 18 from 1960, driven by Sir Stirling Moss to claim Lotus's first F1 pole and win. Don't worry, there's more. The next car is the blue, red, and silver homage to the 1980's Type 81, which was driven by racing legends Nigel Mansell, Elio de Angelis, and Mario Andretti. Starting to get a picture of why this would be so difficult?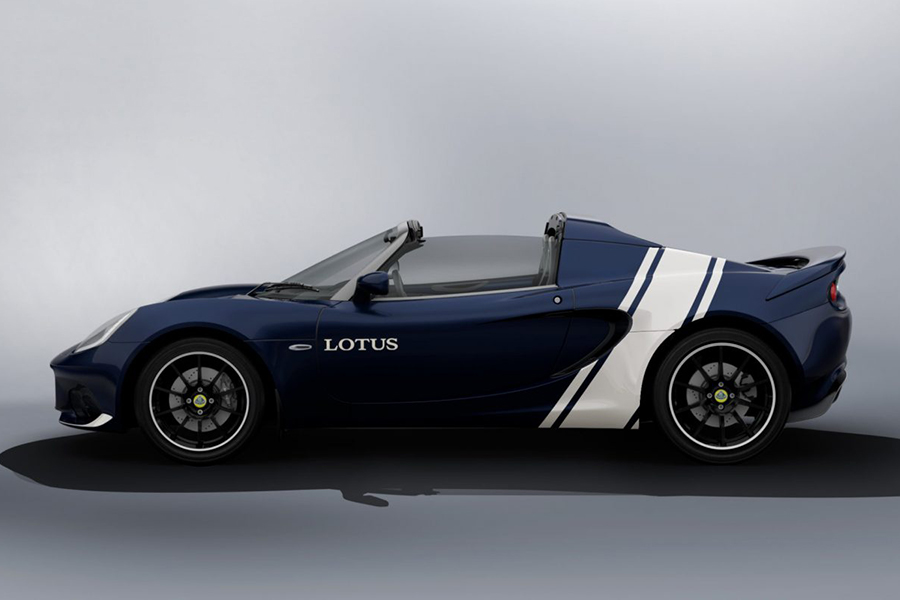 The good news is that you can't necessarily go wrong. The Classic Heritage Edition Elises all use the Elise Sport 220 as the base for the car. That means regardless of the colour scheme, you'll be racing down the highways and byways at a top speed of 145 miles per hour. The Elise can go from0 to 60 miles per hour in 4.2 seconds thanks to the 1.8-litre supercharged engine with 217 braking horsepower and 184 lb-ft of torque.
Lotus is only planning on 100 of the Classic Heritage Edition Elises being made. There's no even split between the different options—"the final numbers of each variant dictated by customer demand." If you're in the market for tough decisions, be prepared to spend £46,250, about £6,350 more than the standard Elise. To ease the pain of making the choice, Lotus promises that you'll be getting £11,735 worth of extra equipment in these Classic Heritage Edition Elises—not that that makes it any easier to decide.
You'll also like:
Lamborghini's SCV12 is its Most Powerful V12 Ever
V-12 Aston Martin Hypercar Hits Public Highway in the UK
$270,000 Defender Works V8 Trophy Resurrects an Icon