LS3-Powered 1989 Jeep Grand Wagoneer isn't Just for Mums
You might imagine a Jeep Grand Wagoneer as being more of a Soccer Mom SUV, but the LS3-Powered 1989 Jeep Grand Wagoneer offered by Bring a Trailer will definitely change your opinion. The Wagoneer made its way from Arizona to California three years ago, and that's when things took a turn for the better for this SUV.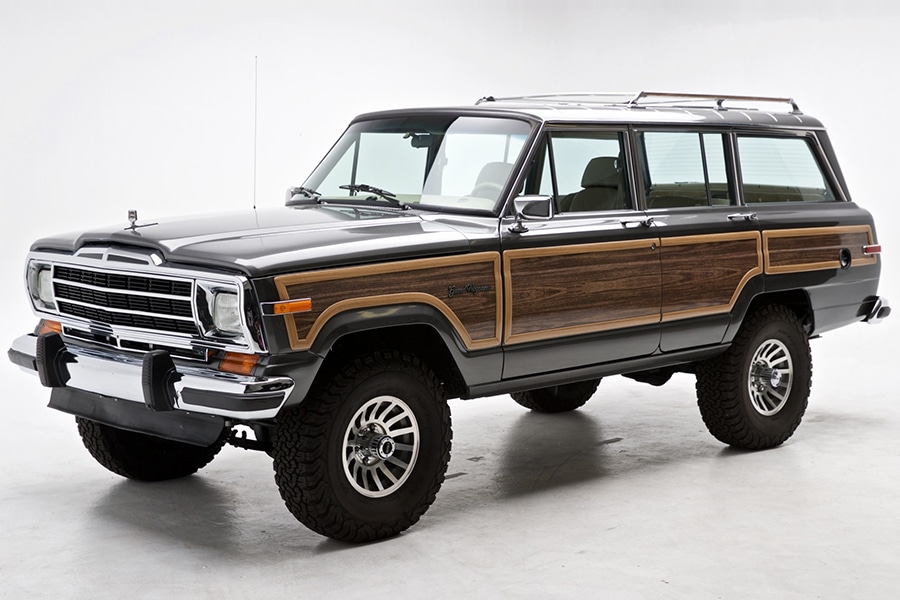 The Wagoneer was first repainted and received new faux wood graphics and rubber trim. But it's what was done under the hood that will attract your attention. The engine was replaced with a new 6.2 litre General Motors LS3 V8. That new engine was coupled with a 6L80E automatic transmission. The Dana 44 axles are rebuilds, and they've been joined with 4.10:1 Nitro gears and Detroit Truetrac differentials.
The Wagoneer was lifted 2.5 inches. New rear brakes were added, as was a 24-gallon tank. The inside was decked out with new upholstery. A new audio system, with dash tweeters and hidden audio controls, was also added. The factory bumpers had the holes welded flush and were then rechromed. A reverse camera was added into the new license cover. Lighting was upgraded with Hella HID headlamps and LED lighting everywhere else.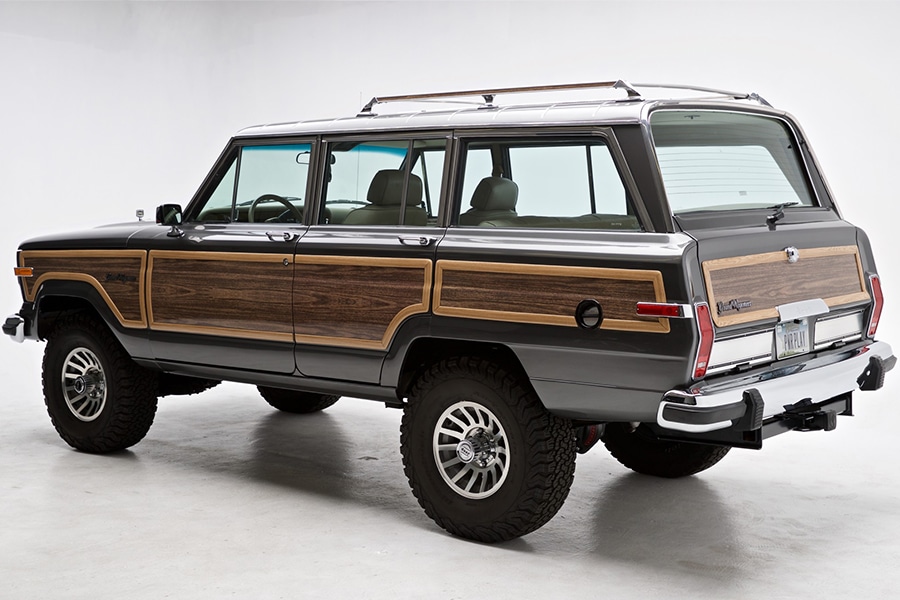 Only 6,800 miles have been added to the Wagoneer since its rebuild, so there's plenty of life left in this Jeep—even if that life is spent hauling kids to soccer games.