Lunaz Electrifies the Classic Range Rover with a $300,000 Upgrade
UK-based Lunaz has been rebuilding classic British vehicles into modern electric vehicles for a while now. But you can't really say that you work with classic British vehicles if you don't include Range Rovers in the lineup. Funnily enough, the team has achieved that status with plans to build 50 electric Range Rovers.
You'll also like:
This $1.6 Million Mercedes-Benz G63 AMG 6X6 is Built for War
Singer's Unbelievable 911 ACS is Built for All Terrains
$440,000 McLaren 620R is a Track-Ready Supercar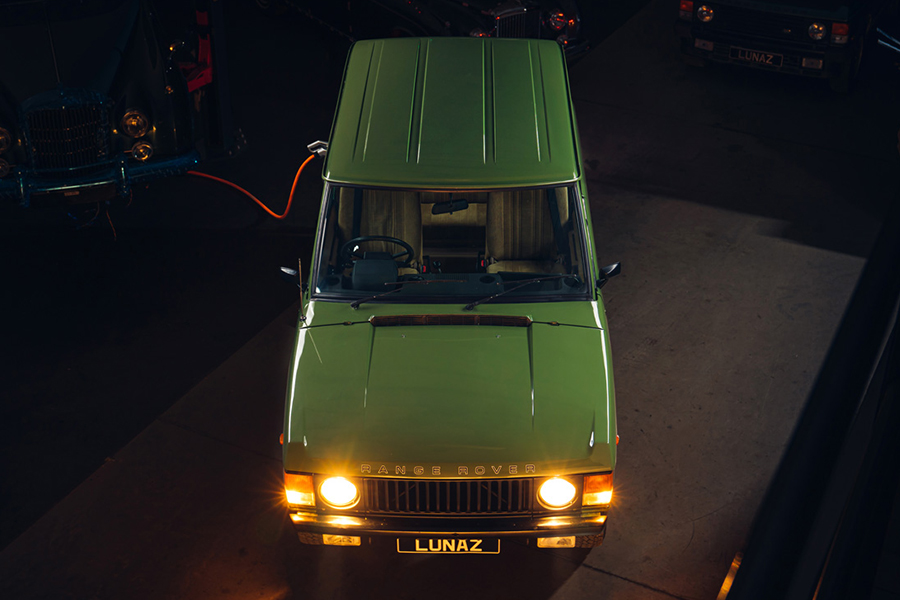 The Range Rovers that Lunaz will use to make their electric vehicles will come from classics made between 1970 and 1994. Each will be a completely bespoke build that will involve the buyers in the build process to make choices on interiors and more. Lunaz will keep with Range Rover's tradition of offering both two- and four-door body styles on either short or long wheelbases. Buyers will also be able to opt for the safari top on the "Series" Land Rovers.
Lunaz outfits all their EVs with upgrades to the suspension and to the braking through a pretty exhaustive process. Each vehicle they work on is weighed at each corner before the powertrain is removed and the whole vehicle is 3D-scanned to create a CAD model. That model is then used to make new components. Buyers not only get a chassis upgrade and an electric powertrain, they also get air conditioning and a new infotainment system complete with navigation.
While Lunaz doesn't share much information about their powertrain, they have let slip that the Range Rover will come with either a 60 or a 90 kWh battery pack. The powertrain employs a single motor that plugs into the Range Rover's original four-wheel-drive system or you can go all out and get a dual-motor setup that applies power to both axles.
Becoming one of the 50 people able to buy a Lunaz Range Rover EV will run you about $327,500. You can get the car in one of two specifications: Town and Country. The Town version is built for increased comfort, especially for those sitting in the rear. The Country specification offers more in terms of off-roading capability.
You'll also like:
This $1.6 Million Mercedes-Benz G63 AMG 6X6 is Built for War
Singer's Unbelievable 911 ACS is Built for All Terrains
$440,000 McLaren 620R is a Track-Ready Supercar