Mansory Creates Extreme Version of Ford GT and There's a Lot Going On
They say good things – and sometimes bad things – come in threes. German luxury car modification company Mansory has plans for a triplet that does absolutely everything it can to stand out. The 'Le Mansory' is a rebuild of the Ford GT that incorporates more than just the body kit and accessories that Mansory is known for. It receives a performance boost, with a tune and exhaust that boosts the numbers to a sum of roughly 700 horsepower and 620 lb-ft of torque.
Mansory Ford GT 'Le-Mansory' Specifications
Power: 700hp
Torque: 620 lb-ft
Top speed: 220mp/h
Price: Contact Dealer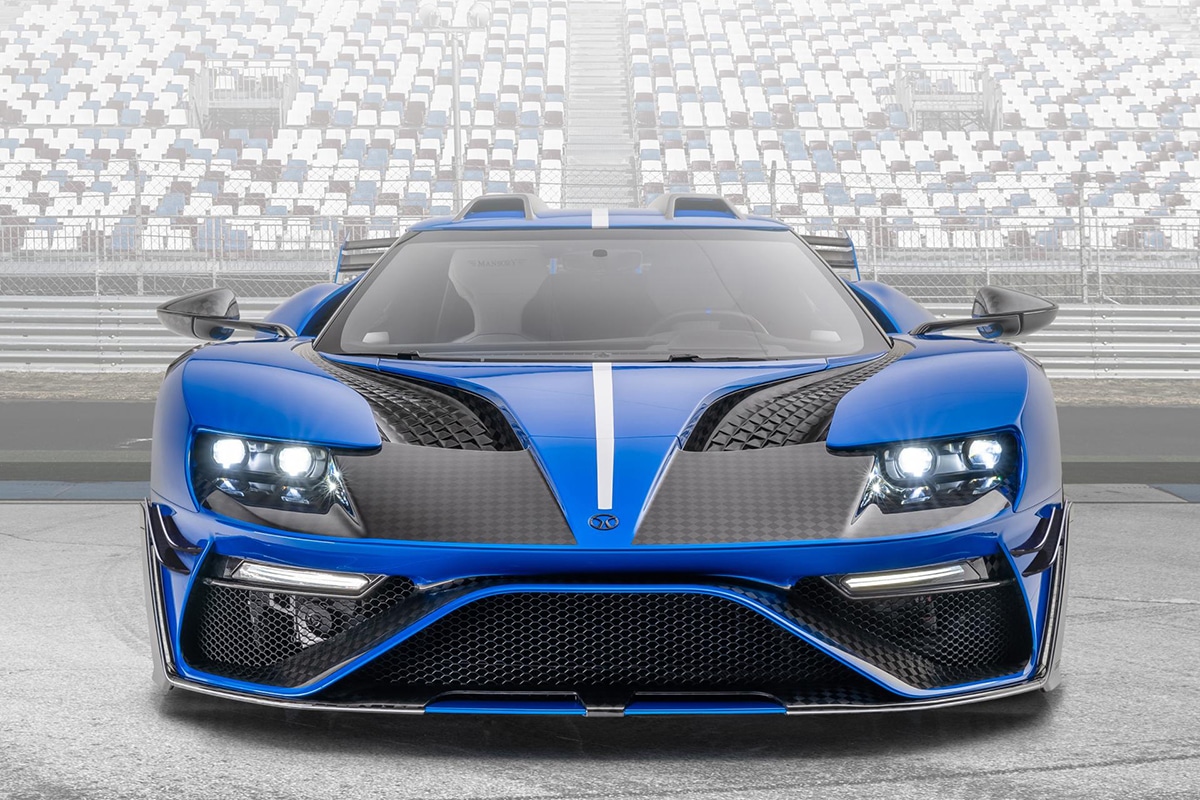 The Ford GT is already a good place to start. Off the assembly line, the car offers 647 horsepower and 550 lb-ft of torque. Add some Mansory ponies, and the GT-turned-Mansory will have you travelling north of 220 miles per hour at its top speed. Accomplished through extensive modifications to the engine management system, the power upgrade is significant, boosting the performance of the V6 twin-turbo engine to safe levels of power while maintaining drivability. The revised aerodynamics keep the car light thanks to Mansory's prolific use of carbon fibre. Wide-fenders bump up the car's width by 1.97 inches, while there isn't a soft edge insight thanks to the hard edges of the body kit. New LED headlights are configured in a side-by-side design rather than the stock stacked look.
The factory exhaust is replaced with a set of three arranged in a triangle formation, and a massive wing provides plenty of downforces. Le Mansory sits pretty on a set of forged wheels measuring 21×9 in the front and 21×12 in the rear, wrapped in sticky yet streetable Continental Sport Contact 6 tires. Mansory finished off the car in a custom colour named Bleurion Race, adding a few flourishes such as exposed carbon fibre on the bonnet and a checkered flag pattern on areas like the trim, the wing, and the fender extensions.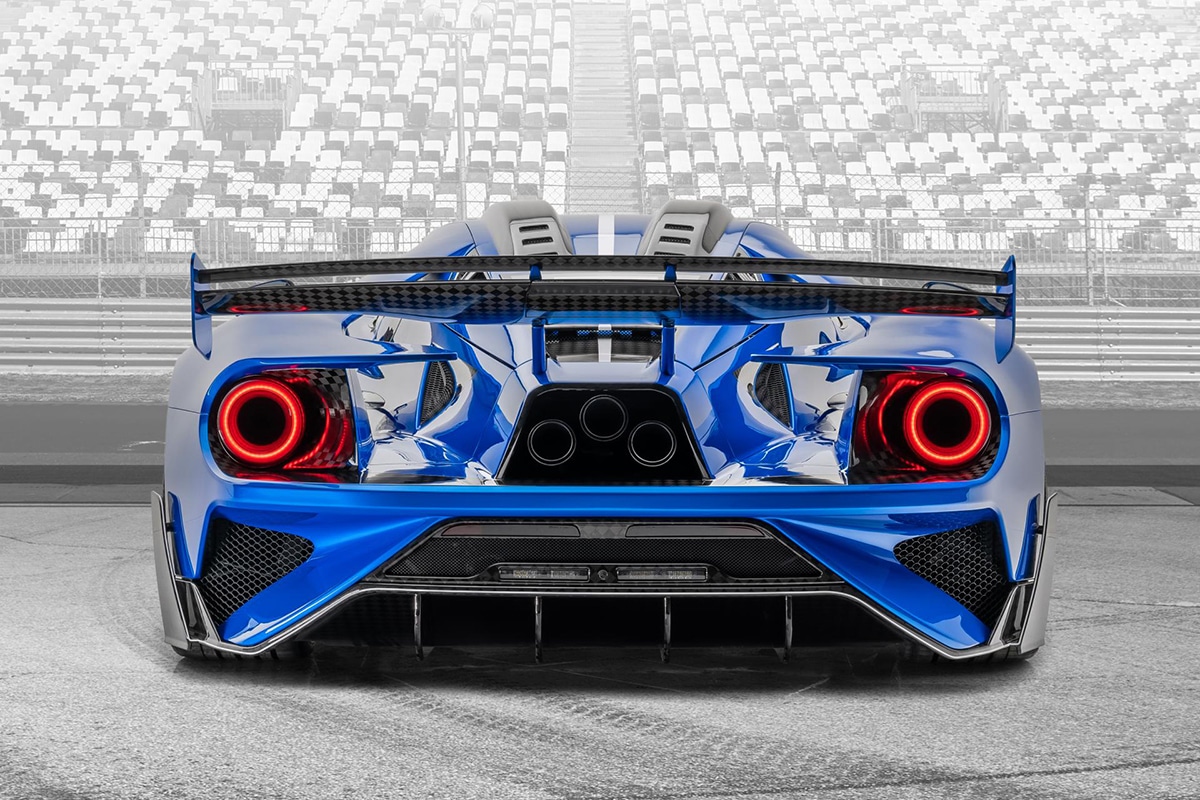 Like most triplets, this car will be rare. With only three being made, as such, few people will be able to enjoy this modified Ford GT outside of pictures. Still, this is the kind of build that dreams are made of, and the Le Mansory provides ample inspiration for those dreams. There's a newer black version that harnesses all the same features of this model, just more black widow spider-like.