Maserati MC20 – Italian Icon's First Supercar in 15 Years Revealed
Maserati has unveiled the MC20, a new super sports car that's said to combine performance, sportiness and luxury in the unique way that only Italian sports cars can achieve. Shown recently during the "MMXX: Time to be audacious" event, the MC20 is more than a flashy ride; it's also the vehicle that announces Maserati's return to the world of production racing sports cars.
You'll also like:
Dongfeng Warrior M50 is an "AliExpress" Hummer With Ridiculous Price Tag
Lamborghini's Essenza SCV12 is an 819hp Custom-Built Powerhouse
Win a 1975 Porsche 911 Carrera and $20,000!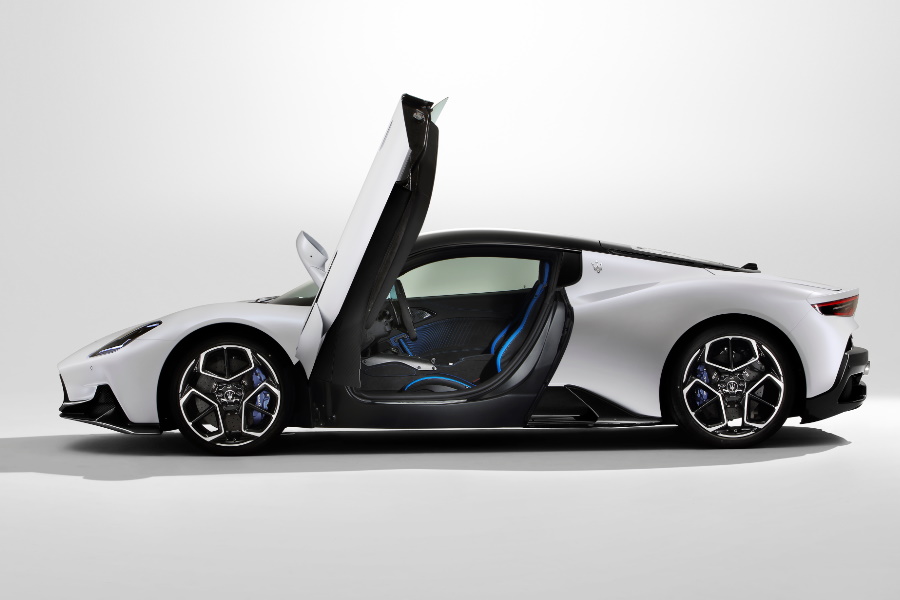 The Maserati MC20 possesses a Nettuno 630 horsepower V6 engine with 730 Nm of torque that delivers 0-100 km/h acceleration in under 2.9 seconds and a top speed over 325 km an hour. The Nettuno engine signals Maserati's return to producing its own engines after a hiatus of more than 20 years.
The guiding theme of the MC20'S design was sticking to Maserati's age-old principals of elegance, performance and comfort. The butterfly doors are not only awesome but also functional, as they improve the car's ergonomics and enable optimal access to and from the cabin.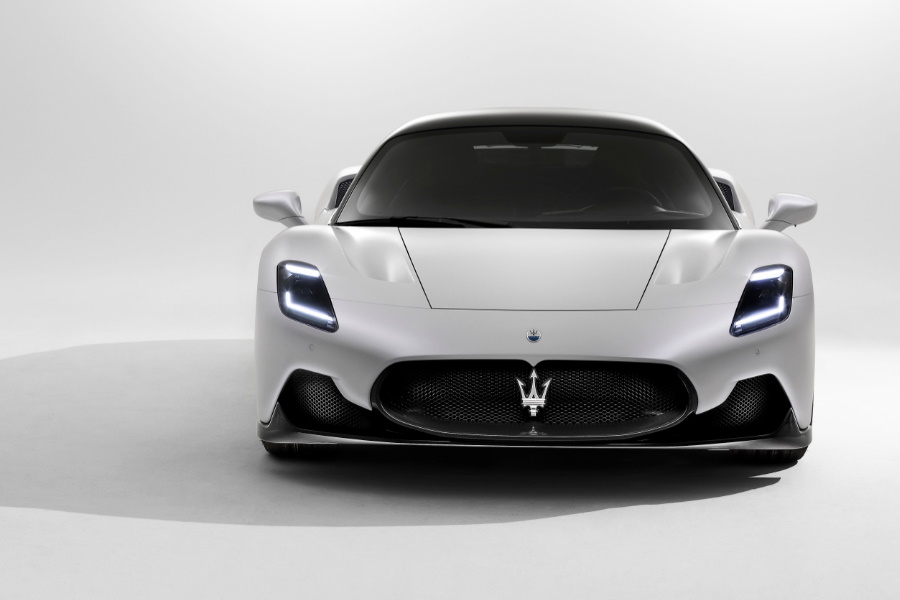 The aerodynamics were designed over two thousand man-hours in a wind tunnel and a further thousand hours in the simulator. The resulting car has a sleek line, with no mobile appendages; just a discreet rear spoiler that improves downforce. The MC20 will be available in both coupé and convertible versions.
Stepping inside, the cabin is entirely driver-orientated. It's all simple forms and minimal distractions. There are two ten-inch touchscreens in the dash, one for the cockpit and the other to handle everything else. The centre console is clad in carbon fibre, with a wireless smartphone charger, the driving mode selector, two-speed selection buttons, the power window controls, the Multimedia System controls, and a handy storage compartment underneath the armrest. All the other controls are on the steering wheel, with the ignition button on the left and the launch control on the right. The new MC20 will be connected at all times thanks to a built-in hotspot.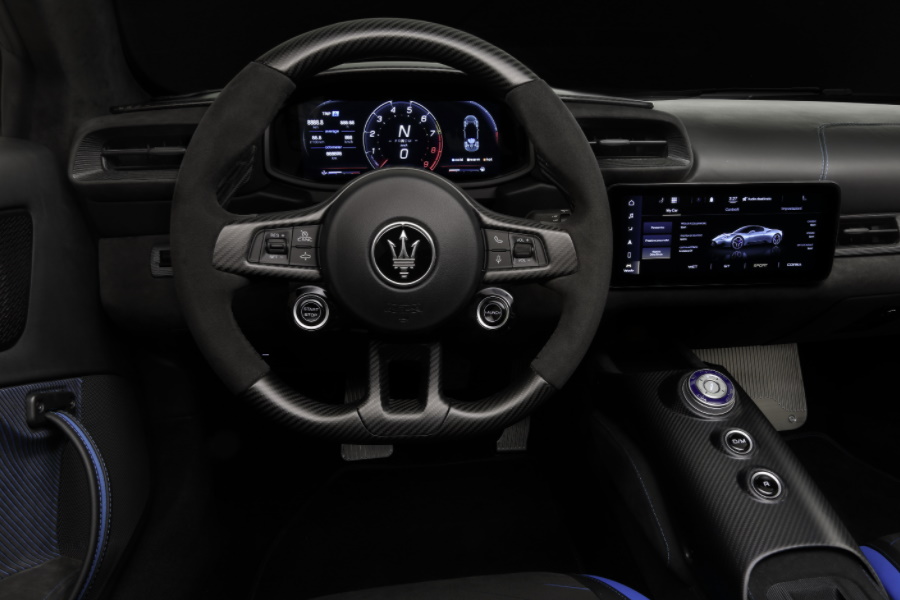 MC20 was designed in Modena and will be built at the Viale Ciro Menotti plant, where the Trident's models have been built for more than 80 years. The site also features a new paint shop incorporating innovative, environment-friendly technologies. Nettuno will also be built in Modena, at the newly established Maserati Engine Lab.
For the launch, Maserati has developed six new colours to characterise MC20: Bianco Audace, Giallo Genio, Rosso Vincente, Blu Infinito, Nero Enigma and Grigio Mistero. The Maserati MC20 will begin production later in the year with orders now open. This sexy ride is priced from USD $195,000.
You'll also like:
Top 15 Best Sports Cars – Power, Luxury and Design
Lamborghini's Essenza SCV12 is an 819hp Custom-Built Powerhouse
The New Worlds Fastest SUV has Comparatively Tiny Exhaust Tips