Master the Wind with the 1972 Maserati Ghibli SS 4.9 Coupe by Ghia
The 1972 Maserati Ghibli got its name from the Egyptian word for a desert storm wind. The design was done by Giorgetto Gugiaro, who, at the time, was working for the Ghia Studio in Turin. The car debuted in the 1966 Turin Motor Show and quickly attracted the attention of Henry Ford II, Sammy Davis Junior, Peter Sellers, and Jean-Paul Belmondo. The first models featured a 4.7 liter engine that delivered 315 horsepower.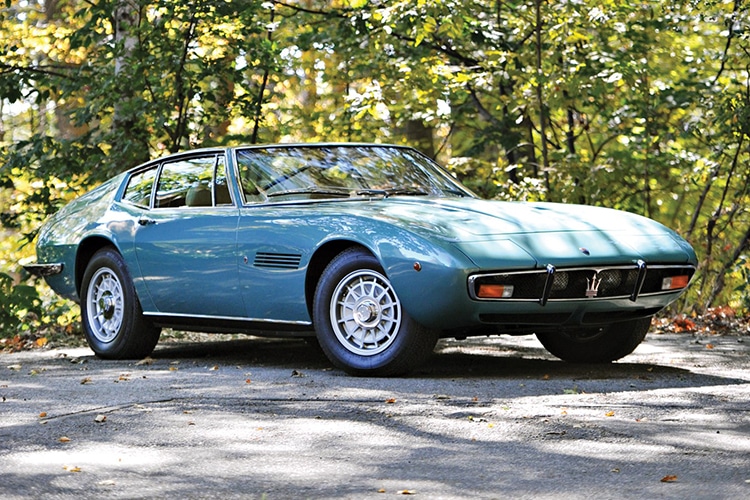 The dry-sump twincam V8 engine had four twin-choke carburetors, a departure from the previous Mexico and Quattroporte models. Originally, the Ghibli was meant to be a two-seater, but at production, the design switched to a 2+2 to take fuller advantage of the car's 4.69 meter length and 2.55 meter wheelbase.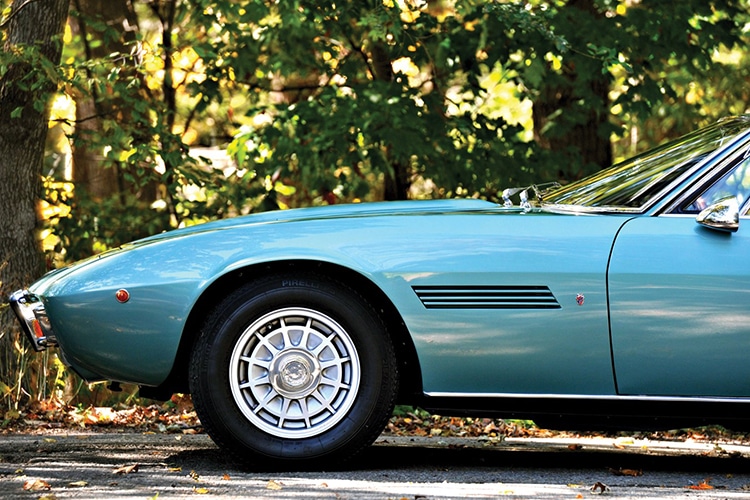 Maserati updated the model from 1969 to 1973 to include a new dry sump design that better first the car's low bonnet line. This same design was later used in the Khamsin model. The update also increased horsepower to 335, topping speeds out at 175 miles per hour. Twin-servo assisted ventilated diskc with three pistons per caliper were added for increased stopping power. The update was dubbed the SS and it became the fastest Maserati road car in production.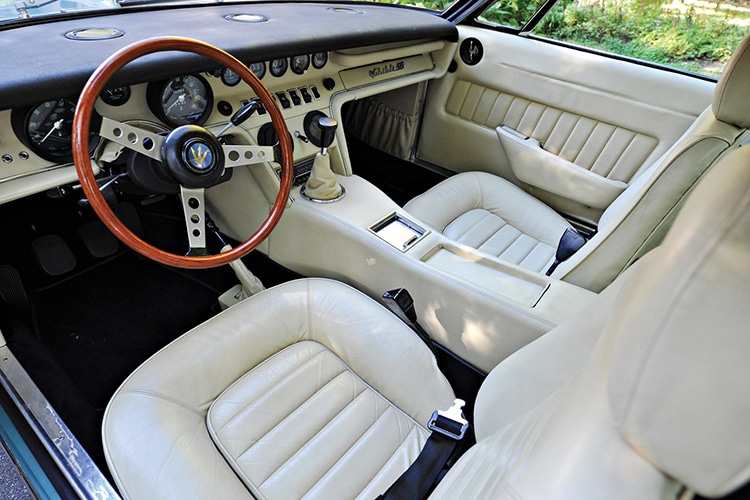 The interior also got a brush up and included an adjustable steering column, anti-theft steering lock, leather upholstery, tinted and electric windows, reclining seats with headrests, heated rear window, dashboard clock, and air conditioning. These updates made the Ghibli SS master of the desert wind.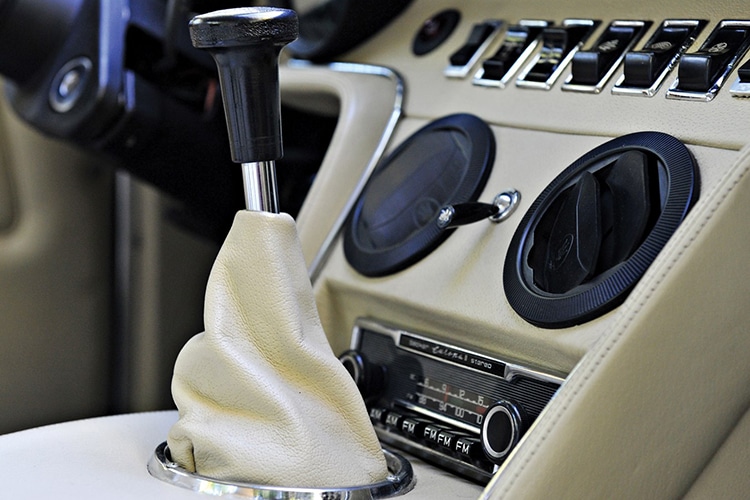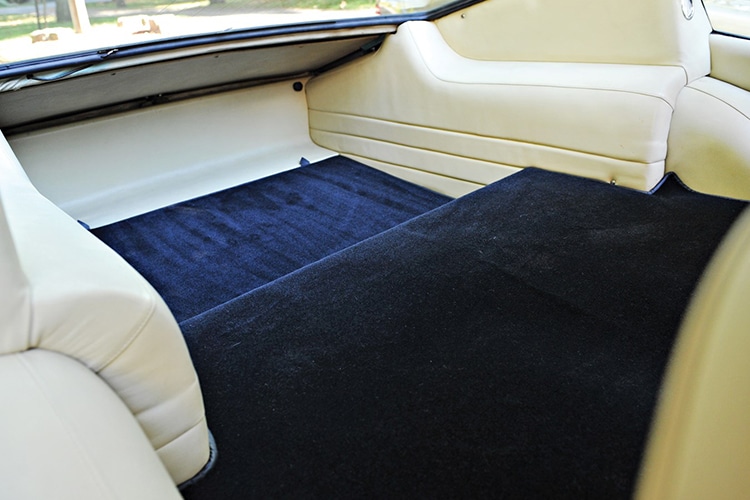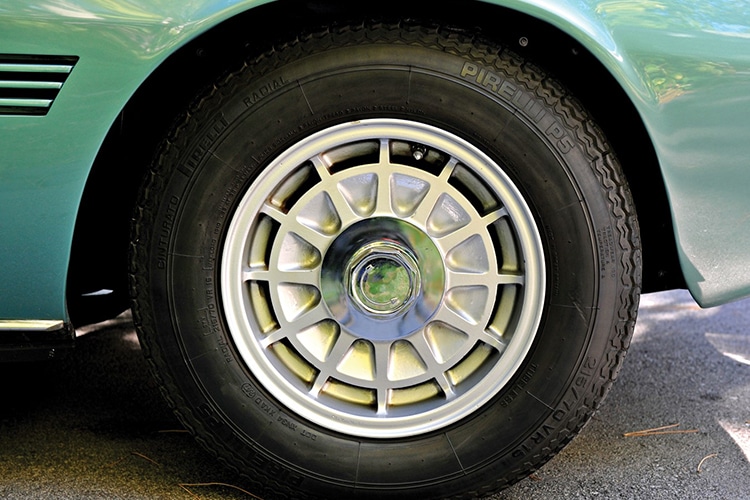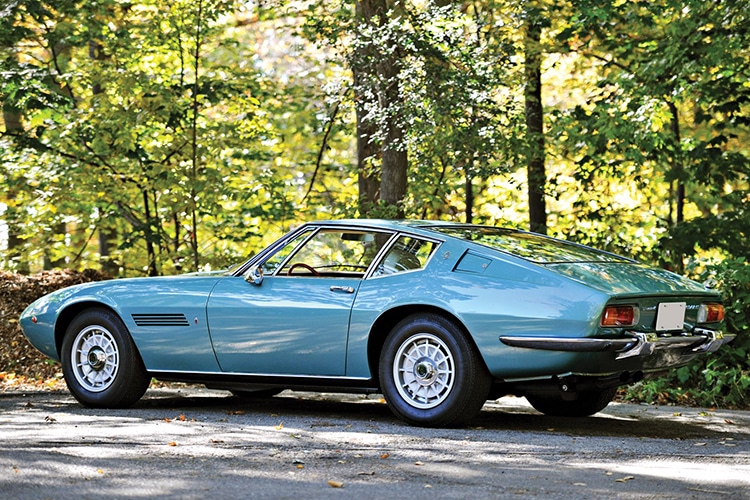 Have you subscribed to Man of Many? You can also follow us on Facebook, Twitter, and Instagram.